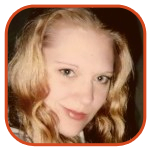 Posted by K.C. Morgan Categories: Comedy, Prime Time, NBC, The Office, Gossip, Video,
NBC just got awesome again. The Office teased weeks ago that movie star and former SNL alum Will Ferrell would be joining the series (for only four episodes), but now they've finally released a date: April 14. View the teaser for his episode in the video above.
Ferrell will step in to ease the sting of pain that will result from Steve Carell's absence. The two are core members of the Frat Pack and longtime friends. Ferrell will be playing the branch manager who steps in at Dunder Mifflin when Michael Scott (Carell) steps out. Carell's last episode airs on April 28.
Read More

| Huffington Post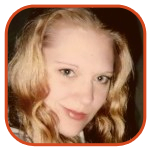 Posted by K.C. Morgan Categories: Comedy, Prime Time, NBC, The Office, News, Spoilers,
At long last, Will Ferrell will be returning to NBC. The actor has signed on for a guest-starring stint on The Office, which will be down one Steve Carell.
For a little while, at least, Ferrell will step in as the temporary boss at Dunder Mifflin. He will play a branch manager who comes to take over for Michael Scott (Carell).
"We are proud to continue The Office's tradition of discovering famous talent," said Paul Lieberstein (who plays Toby). "We hope that once America gets a good look at Will, they'll see what we see -- tremendous, raw sexuality."
Oh, we do … ever since we saw SNL's now-legendary "Patriotic G-String" skit.
Read More

| The Huffington Post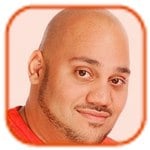 Posted by Andru Edwards Categories: Comedy, Prime Time, NBC, The Office, Gossip, Rumors,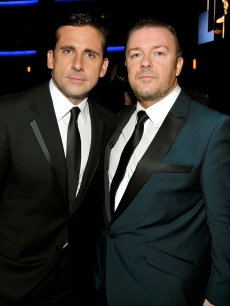 Steve Carell worries that Ricky Gervais hates him.
The actor, who recently announced he is quitting the American version of Ricky's sitcom The Office, is paranoid his comic contemporary doesn't like him because of his modest personality.
When told Ricky hates people who project an "ever-so-humble shtick" during an interview with the Observer Magazine, Steve laughed and said, "Oh dear, he probably hates me."
The 48-year-old star also doesn't understand why people are interested in him because he thinks he is "ordinary." Steve - who has two children, daughter Elizabeth, nine, and six-year-old son Johnny, with wife Nancy Walls Carell - said, "I don't know how other people perceive the lives of actors but mine is fairly ordinary. I go to work, I come home, I put my kids to bed. If I'm home in time for dinner, I have dinner and then it's bedtime."
Despite his apparently mundane existence, Steve wouldn't change his life in anyway: "It's not like I'm a wallflower. I think I'm fairly average. I don't attempt to stand out in any way. I'm not out there. I'm not somebody who's constantly entertaining, I'm not the life of the party. But on the other hand, I am at the party."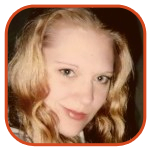 Posted by K.C. Morgan Categories: Comedy, Prime Time, NBC, The Office, Gossip, Video,
Steve Carell's character Michael Scott will be leaving The Office, but producers are already eyeballing a new funnyman to take his place.
According to rumors, Ricky Gervais may soon join the ranks of the NBC sitcom. Gervais played David Brent in the original UK version of The Office.
Executive producer Paul Lieberstein dished on some of the details: "We talked about it today for a while. It's not the leading idea…it's not a dead idea." Of course, there might be some story issues. "[Brent] was fired for incompetence, so we'd have to create some back story for what happened."
Time for the writers to get to work!
Read More

| Perez Hilton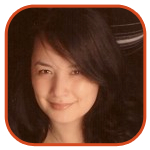 Posted by Veronica Santiago Categories: Comedy, Prime Time, NBC, The Office, Gossip, News,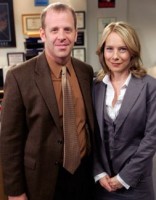 I'm happy to report that one of my favorite actresses from 2007 will be returning to one of my favorite television shows next year.
It's just been announced that Amy Ryan will be hanging around Dunder Mifflin for at least another 5 episodes this fall. At the end of The Office's last season, Ryan entered the scene as HR rep Holly Flax, the woman who replaced Toby Flenderson. In the finale, Holly and Michael seemed to make an actual connection. Unfortunately, news of Jan's surprise pregnancy threw things off course.
This is not the first project that Ryan and Steve Carell have worked on together; the two were both in the charming Dan in Real Life. Dan was just one of three movies that Amy starred in last year that I absolutely loved. The Oscar-nominated actress was also featured in Before the Devil Knows You're Dead and Gone Baby Gone.
Click to continue reading The Office Welcomes Back Amy Ryan
Read More

|
Variety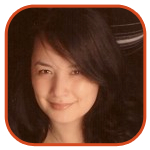 Posted by Veronica Santiago Categories: Comedy, Drama, Prime Time, ABC, CBS, NBC, Grey's Anatomy, Heroes, The Office,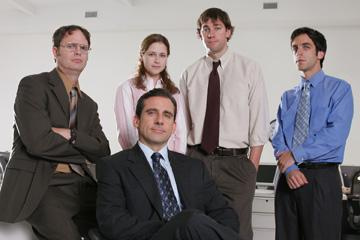 Having (purposely) blacked out what was left hanging in May, I actually managed to enjoy my summer. Now with premiere dates looming, I'm finding myself salivating and feeling a bit antsy again. Will my returning shows serve me right—or will they just drop the ball? Here are the five season enders I've been fretting about the most:

The Office (NBC)
Although they have left me with dread before, the writers have proven they can write themselves out of a possible corner. When Jim initially professed his feelings for Pam, I was afraid the show had gone too far, too soon. But who could have predicted the route last season would take? And now that Jim and Karen are kaput, will Jim and Pam finally be happy? More importantly, will we be happy? And let's not forget about Ryan and Kelly. What on earth will she do if he really takes that promotion?
Grey's Anatomy (ABC)
Right now I'm really in the mood for a good girl fight, so I would pay money to see Callie give Izzie (as much as I like her) what she seriously deserves. There's nothing better than a Callie-done-wrong. And while I liked Preston Burke as a character, I'm surprisingly not sad that he walked out of his wedding. If anything, I'm hoping this will lead Cristina Yang (the fabulous Sandra Oh) to become bitter x 5.
How I Met Your Mother (CBS)
Funny—this show is supposed to be a comedy, yet last season's finale really shook me up. When Ted and Robin realized they simply wanted different things in life, I immediately found myself going through stages of grief. Nah—they're
not
going to break up. Seriously,
why
did they have to break up—so what if she doesn't want kids?? Arrgh—can't anyone be happy these days? Really, I just want them to do what is best for the show.
CSI: Crimes Scene Investigation (CBS)
As inconsistently as I watch the series (I have to know what's going on at Seattle Grace)—I found myself drawn to that miniature-doll-killer storyline. Now I will have to find more room on my DVR because I must know what will happen to Sara! Will Grissom find her in time? And now that everyone knows that they are secret luvahs, how will this affect the rest of the show?
Heroes (NBC)
All I can say is: "WTF is gonna happen now?"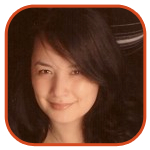 Posted by Veronica Santiago Categories: Action, Comedy, Drama, Games, Prime Time, Reality, Sci-Fi/Horror, Sports, ABC, CBS, FOX, NBC, The CW, Hell's Kitchen, America's Next Top Model, Dancing With The Stars, Desperate Housewives, ER, Everybody Hates Chris, Family Guy, Grey's Anatomy, Heroes, House, My Name Is Earl, Prison Break, Scrubs, Saturday Night Live, Survivor, The Bachelor, The Office, DVR,
Despite having a Tivo and another DVR, I know that a new television season can take some serious planning. When will your favorite shows start? What days are they now on? Which programming 'conflicts' will you have to resolve? Will you need to buy another TV???
Hopefully our detailed scheduling guide can assist you in the weeks to come. We have compiled information from five different networks (ABC, NBC, CBS, FOX and CW) and included the days, times and premiere dates for this fall's shows.
Click to continue reading Fall 2007 TV Programming Schedule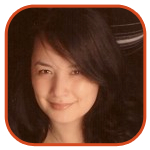 Posted by Veronica Santiago Categories: Comedy, Drama, ABC, Cable, CBS, FX, FOX, NBC, Desperate Housewives, Nip/Tuck, Prison Break, The Office, DVD,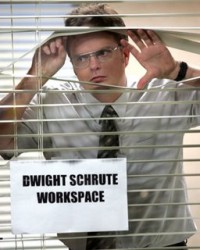 Given the theatrical DVDs releasing this week, television programs are looking better than ever. Here's just a sampling of the many shows on tap this Tuesday:
30 Rock (Season 1)
Rules of Engagement (Season 1)
Robot Chicken (Season 2)
Prison Break (Season 2)
Desperate Housewives (Season 3)
The Office (Season 3)
Nip/Tuck (Season 4)
NOTE: Click here to see the Movies-On-DVD options for this week.

Posted by Wendy Michaels Categories: Comedy, Prime Time, NBC, The Office, Internet,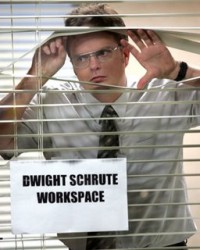 This week, fans of The Office will get an extra treat online—a "producer's cut" of the episode airing on November 9th. This is the first time that this type of special feature has been available online. With additional scenes and footage that won't air on the Thursday broadcast, viewers can get a little somethin' somethin' that is usually reserved only for DVD extra features. The "web-exclusive event" will be available to viewers following the 8:30 airing of The Office, so log on to NBC.com at 9:00 p.m. Executive vice president NBC digital entertainment and new media, Vivi Zigler, said of the event: "This is a first-of-its-kind and a real bonus for fans of The Office. It's also a natural for this show which has continually pushed the envelope in the digital landscape. We're seeing an incredible audience reaction to the evolving digital extensions of our programming and anticipate this being one of their favorites."
If you haven't seen promos for this week's show—Jan (Melora Hardin) informs Michael (Steve Carell) that his branch of Dunder Mifflin (the Scranton office) will be shutting down. You can bet that Michael will do his best to keep staff morale going, which always leads to the best Michael moments
Read More

| Comingsoon.net

© Gear Live Media, LLC. 2007 – User-posted content, unless source is quoted, is licensed under a Creative Commons Public Domain License. Gear Live graphics, logos, designs, page headers, button icons, videos, articles, blogs, forums, scripts and other service names are the trademarks of Gear Live Inc.