Posted by Wendy Michaels Categories: Prime Time, Reality, FOX, American Idol, Gossip,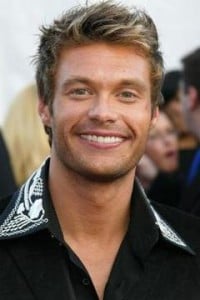 Am I the only one who thinks that Ryan Seacrest and Simon Cowell should just can it on the insults already? I mean, how long have they been exchanging stupid digs now? If you watched last night, you got the latest gay-innuendo-themed exchange. Ryan questioned contestant Melinda Doolittle about the hardest part of the competition, to which she answered the dresses and high heels. Seacrest took the opportunity to get a dig in to Simon, asking if he had "any advice on the high heels." Back and forth they go from there…
Simon: "You should know, Ryan."
Ryan: "Stay out of my closet, Simon."
Simon: "Well, come out."
Ryan: "This is about the Top 12, okay? Not your wishes."
I guess it's an attempt to interject some humor into the sweat-inducing competition, but it's getting really old. Really fast.
Read More

| People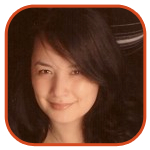 Posted by Veronica Santiago Categories: Music, Prime Time, Reality, FOX, American Idol, Features,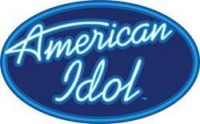 Okay – am I the only who thinks that Diana Ross is getting a lot of free publicity thanks to Dreamgirls? The Oscars have already come and gone…yet thanks to American Idol, we'll still be talking about her after tonight's 'theme' show.
Yes, yes, yes…Diana Ross and The Supremes were a great group. But are we really prepared to hear male interpretations of their songs? And more importantly, we will have to endure Sanjaya singing Baby Love?
As always, Week 1 tends to start off a shaky note. Read on to see if Season 6 was the exception:
Click to continue reading American Idol: Season 6 Finals - Week One
Read More

| American Idol


Posted by Wendy Michaels Categories: Music, Prime Time, Reality, FOX, American Idol, Gossip, Internet, Rumors,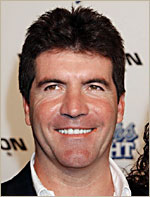 If you're an Internet surfer, chances are you have seen some mention of the American Idol contestant's scandalous pics—or maybe you've even seen them. Racy photos of Antonella Barba have been circulating online, and until now Idol producers have not made a comment about her status in the competition. Producer Nigel Lythgoe is now saying that she will not be disqualified from the show, saying it will be up to voters to determine her fate. On Inside Edition, he said, "It won't affect anything, Antonella is about her looks and her talent and that's the only thing that will affect her journey on American Idol." The other players on American Idol—Ryan, Randy and Simon—are supporting the singer:
Simon: "[The photos should] not affect her standing on the show, and if the public wants to keep her in, they'll keep her in."
Randy: "Nobody's clean in the entertainment business. "There are definitely some moral things that go on with this show."
Ryan: "If American Idol is a true representation of American youth, we're going to find imperfections. And it's OK to be imperfect."
Read More

| Reality TV World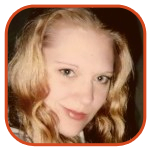 Posted by K.C. Morgan Categories: Music, Prime Time, Reality, FOX, American Idol, Editorial, Features, Gossip,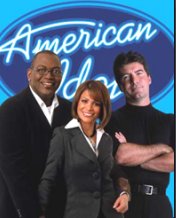 When the sixth season of American Idol began, it seemed the males were going to outshine the ladies hands down. They came, they sang, they conquered. Group night impressed audiences, and surprise contenders on the male side seemed ready to prove that they had definitely earned their honor to compete. And then…Hollywood round ended, and it was time to perform. One by one, the men filled the stage. One by one, Simon Cowell shot them down. Most of the males didn't seem at all ready for the big stage, the big crowd, and the big TV cameras. Even Paula had trouble finding positive remarks to make -–a rare enough occasion for American Idol. The very next night, the female contestants blew judges (and audiences) away with powerful pipes.
Click to continue reading Will the Idol Men Shine This Week?
Read More

|
Zap2It

Posted by Wendy Michaels Categories: Music, Prime Time, Reality, FOX, American Idol, Ratings,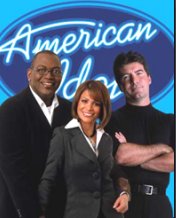 Well, okay, so American Idol didn't take a huge ratings hit, but it did suffer a dip nonetheless. The show titled "Best of the Rest" earned them the lowest ratings of the season. Of course, the dip was just a drop in the bucket. The talent show still grabbed 27.9 million viewers, and that's for their lowest rated episode. Still not too shabby. The show is certain to rebound nicely, as we are now moving beyond those dreadful first-round auditions and focusing on the Hollywood "boot camp." This is the point where I can start watching the series. I just can't bear to sit through the horrible singing, for just a glimpse of the people who actually have some talent. They say it makes good TV, I just think it's tedious to sit through. I like American Idol, don't get me wrong. I just don't have the patience for those early shows. Once the finalists are selected, I'm in in for the long haul.
(You can find all the American Idol 6 posts here.)
Read More

| E! Online


Posted by Wendy Michaels Categories: Music, Prime Time, Reality, FOX, American Idol, Ratings,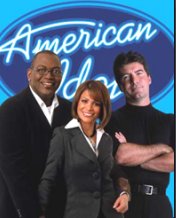 Fox's bread and butter, American Idol, will be gracing your television soon. Fox announced that the pop talent show will be returning on Tuesday, January 16th. With the good news, comes the bad—the season premiere will span two nights of two hour shows. How can any viewer endure so much Idol? Well, if you're like me, you just skip watching the audition shows altogether. It's too bad that the people auditioning make it past the first level of auditions to appear before Randy, Simon and Paula—just for the sake of some fun on the audition shows. No wonder the people end up mad—they think they're good enough to make it to the judges, but it's really a joke at their expense!
Following the premiere on January 16th and 17th, American Idol will pick up the usual pace of Tuesdays at 8:00 p.m. and Wednesdays at 9:00 p.m., showing audition highlights over the course of the episodes on January 16, 17, 23, 24, 30 and 31. That takes us into the semifinals in February, with the competition among the top 32 starting in late February. This is the sixth season of American Idol.
(You can find all the American Idol 6 posts here.)
Read More

| Zap2it

Posted by Eric Chaloux Categories: Music, ABC, FOX, NBC, American Idol, Oprah Winfrey Show, Talent, The Sopranos, News,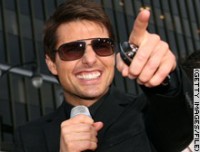 The most powerful celebrity according to Forbes Magazine's Celebrity 100 is Tom Cruise. If that wasn't a downer…I don't know what else is. To make the list Forbes looks at a celebrity's earnings and media appearances over the last 12 months, traditionally June to June.
New members of the Celebrity 100 club this year include the cast of The Sopranos in the ninth spot. U2 was the highest-paid music group on the list. Jerry Seinfeld was the highest-paid comedian, but only the 28th most powerful celebrity. Meanwhile, American Idol stars Simon Cowell (29th) and Ryan Seacrest (88th) made their debuts on the Celebrity 100. Simon's earnings were put at $43 million, Seacrest's at $12 million. And yes, the stars of The Simple Life made the list as Paris Hilton came in at 56th and Nicole Richie snuck in at 95th. Paris' dog didn't make the cut. The 100th spot goes to ABC's star of Extreme Makeover: Home Edition, Ty Pennington.
He's a look at Forbes Magazine Top 10 List:
Tom Cruise, $67 million
The Rolling Stones, $90 million
Oprah Winfrey, $225 million
U2, $110 million
Tiger Woods, $90 million
Steven Spielberg, $332 million
Howard Stern, $302 million
50 Cent, $41 million
Cast of The Sopranos, $52 million
Dan Brown, $88 million
Read More

| Forbes

© Gear Live Media, LLC. 2007 – User-posted content, unless source is quoted, is licensed under a Creative Commons Public Domain License. Gear Live graphics, logos, designs, page headers, button icons, videos, articles, blogs, forums, scripts and other service names are the trademarks of Gear Live Inc.