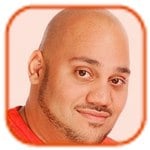 Posted by Andru Edwards Categories: Prime Time, Reality, Cable, Gossip,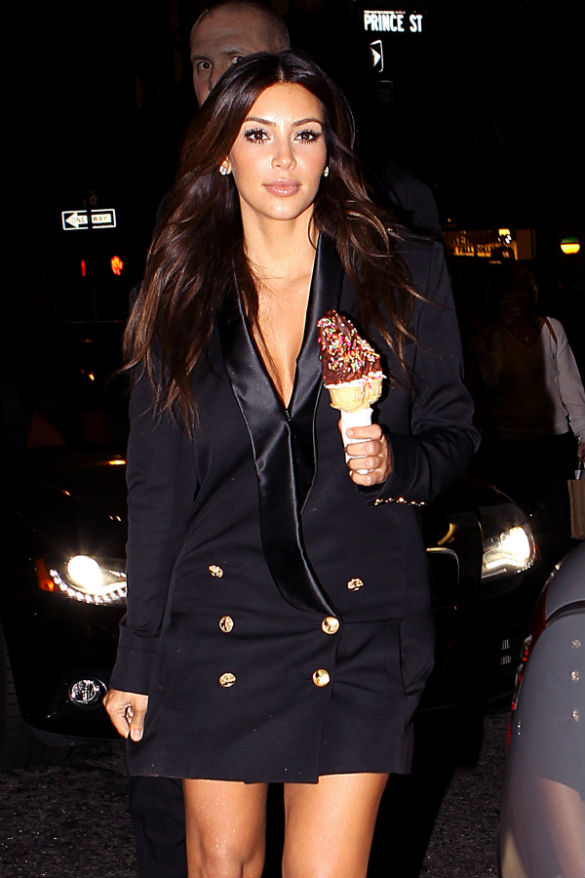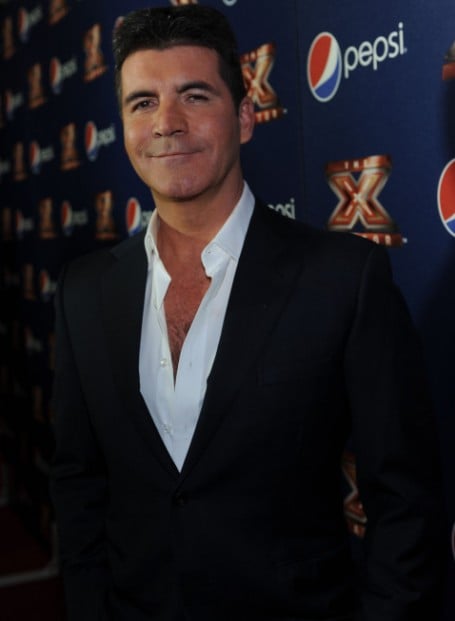 Simon Cowell adores Kim Kardashian. The music mogul is a huge fan of the reality TV star - whose sister Khloe is in the running to be the new host of The X Factor - as he loves her "naughty side" and insists she should be given a star on the Hollywood Walk of Fame. "She's very cute and has a naughty side. I adore her. They shouldn't have denied her a star on the Walk of Fame," he said.
Simon also has high praise for Kim's boyfriend Kanye West, calling the hip hop musician an "innovator." He said, "I think he's super-talented and an innovator. He knows what he's doing. Plus he's controversial and I like that."
Click to continue reading Simon Cowell Loves 'Naughty' Kim Kardashian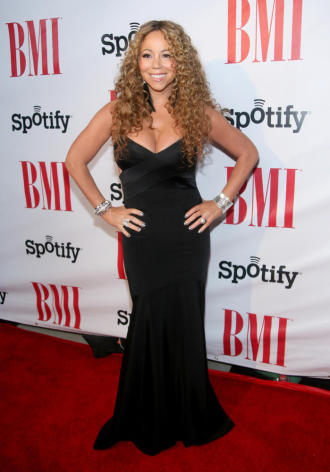 Mariah Carey approached Simon Cowell about being a judge on The X Factor.
While the singer has now taken up a role on his former show American Idol, Simon has revealed she was first interested in being a member of this year's new look panel on his talent program. However, the 52-year-old music mogul didn't want her on the series because he didn't think she could be nasty enough to the pop hopefuls.
"Mariah called me about X Factor and I met with her but my main concern was that she might have found it harder on The X Factor than on Idol. Idol is a more gentle show and Mariah is not someone who wants to say no to people," he told In Touch.
Judges Nicole Scherzinger and Paula Abdul left The X Factor after its' debut season in America and were replaced by Britney Spears and Demi Lovato for the new series. They are joined by Simon and L.A. Reid.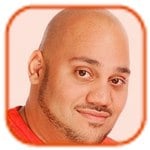 Posted by Andru Edwards Categories: Music, Prime Time, Reality, FOX, News,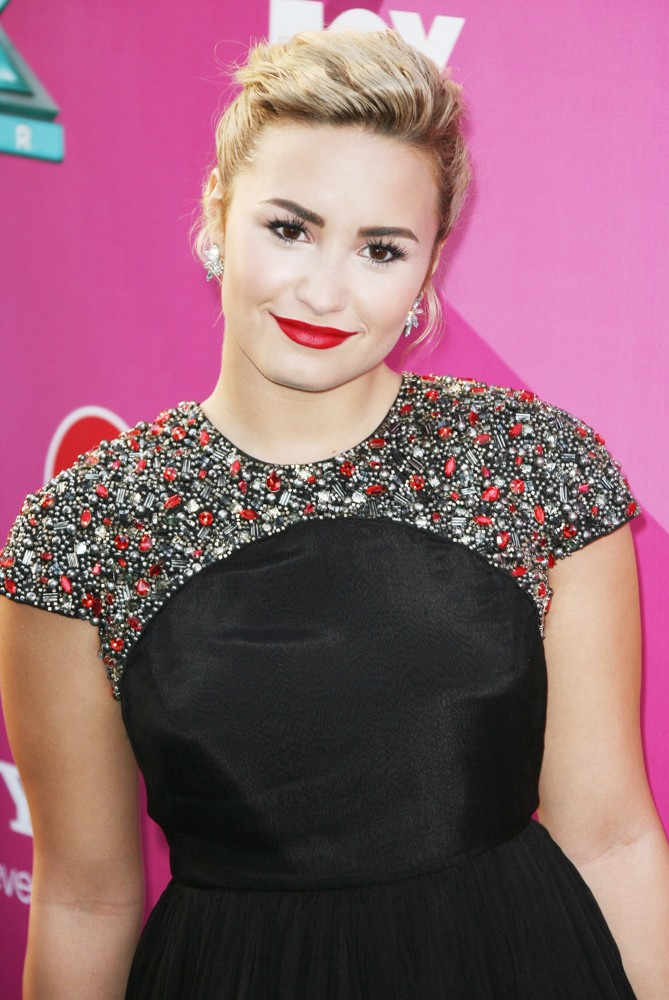 Demi Lovato was slammed for her use of auto-tune on The X Factor last night.
The "Skyscraper" hitmaker had agreed with fellow judge Simon Cowell when she criticized pop hopeful Shawn Armenta telling him perhaps a singing career wasn't for him. "A lot of people work really, really hard for their dreams, but it's not meant for everybody," she said. The 50-year-old wannabe responded by saying, "That's why you use auto-tune and I don't."
New judge Britney Spears marked her debut in a big way, challenging music mogul Simon for his position as harshest judge. She leaped to the defense of Demi, telling Shawn, "I feel uncomfortable with you even staring at me." The 30-year-old pop superstar heavily criticized performers throughout the auditions, telling fitness instructor Amy Gibson that she was "kind of bad."
Click to continue reading Demi Lovato Attacked for Auto-Tune Singing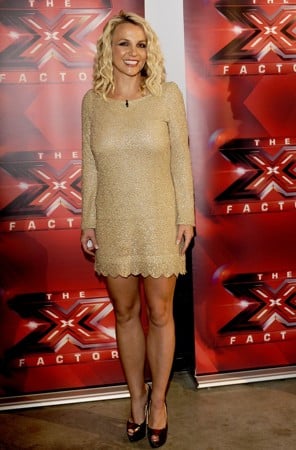 Britney Spears finds judging on X Factor "electrifying."
The "Hold It Against Me" hitmaker - who joined the show alongside Demi Lovato after Nicole Scherzinger and Paula Abdul were sacked after one season - admits she was terrified when she first signed up but eventually got into the rhythm of the talent search. "I was really nervous. You have all these people behind you and you know they're rooting on you. It's a really exciting, electrifying thing to do," she said, speaking on The Ellen DeGeneres Show.
Speaking about her judging style, Britney says she learns from the show's head judge Simon Cowell and always tries to be honest. "I used constructive criticism. I learned from the best. I prefer to be honest. I think that's the best way to go. I wouldn't want to be told something and then waste seven years of my life. I feel like it's the thing to do," she added.
However, Simon - who judged the UK version of the show before heading up the US adaptation - was shocked at how quick she made her decisions about wannabe pop stars. "I've never heard someone say no to contestants to quickly in my entire life."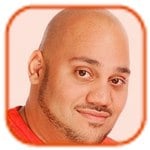 Posted by Andru Edwards Categories: Music, Prime Time, Reality, FOX, American Idol, Gossip, Rumors,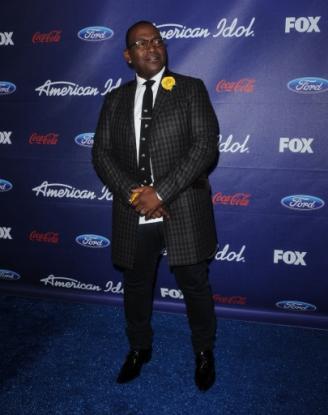 Randy Jackson will remain as a judge on American Idol.
Although it was thought that the music producer - who has been on the panel of the show since it began - would take on the role of a mentor behind the scenes for the upcoming season, he has agreed a deal with Fox to stay on as a judge after negotiations with Enrique Iglesias fell though, according to Deadline.
"Just heard Randy is back on Idol. Right decision," Randy's former co-star Simon Cowell wrote on Twitter, appearing to confirm the news.
Randy will join Mariah Carey on the four person panel which is also expected to feature Keith Urban and Nicki Minaj. Mariah is not thought to be a fan of Nicki's, although producers are delighted at the prospect of conflict between them both. Instead, the "Fantasy" hitmaker is said to be keen for Lenny Kravitz to sign up to the show.
Click to continue reading Randy Jackson Will Remain a Judge on American Idol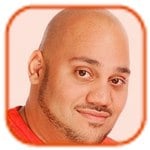 Posted by Andru Edwards Categories: Music, Prime Time, Reality, FOX, Announcements, Gossip,
Marc Anthony has signed up to be a mentor on the US X Factor.
The Grammy award-winning singer-songwriter will be working alongside Simon Cowell on the talent show, helping the music mogul pick his finalists for his category, which is believed to be the groups.
This news comes just over a week after it was reveled that pop star Justin Bieber had also been enlisted as a mentor on the show. He was spotted at Simon's rival judge L.A. Reid's house helping him select the most talented acts from his category, rumored to be the over-25s.
Justin - who was signed to Island Def Jam by L.A. - wrote on Twitter, "Long day but great day. @LA_Reid @ScooterBraun just like old times! thanks (sic)"
Click to continue reading Marc Anthony Signs up to Be a US X Factor Mentor
Kelly Rowland has warned X Factor judges Britney Spears and Demi Lovato that Simon Cowell will blame them if anything goes wrong.
The Destiny's Child hitmaker spent one season on the panel of the UK version of the show, and although she loved the experience, she admitted it can be tough.
"I'm excited for them. I'll let them know it's a lot of work. It is a lot of work, but it was definitely a great process. It is a lot of responsibility, and when you screw up or if you screw up, then everybody blames you. Simon included," she told MTV News.
However, Kelly loved having the opportunity to take part in finding the next big thing and thinks Britney and Demi will do a great job on the US series: "You might be running into the next big thing. Or, like for Britney, the next big her, or the next big Demi Lovato. I think that's really exciting for them, and they'll be a part of that, and they'll never forget that."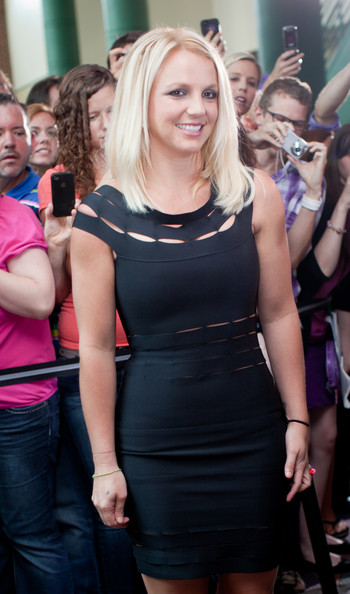 Britney Spears has blamed Demi Lovato for her shock exit from The X Factor judging panel.
The 30-year-old singer walked away from her seat on the talent show this week when a drag queen attempted to sing her 1999 hit "(You Drive Me (Crazy)." However the star says that 19-year-old Demi was her reasoning behind, leaving only Simon Cowell to watch the rest of the audition.
"I was following her. I was taking her lead. She was like, 'Let's go,' and I was like, 'Okay.' It was our break anyway. It was dinner," she said.
"I felt really uncomfortable, and I had to walk away. He [thought] that [he did] such a good job, and I felt so bad. I laughed at first, but I felt really bad," Demi explained to a Fox network affiliate.
L.A. Reid also fled his seat and went to the backstage area during the recording. The 56-year-old music mogul explained, "Oh, my god, it was just horrible. He thought he was going through. He thought that the cheers were because he was doing such a great job, when the truth is he was horrific. We just couldn't take it anymore."
Khloe Kardashian is being lined up to present The X Factor.
The 28-year-old star is one of a number of big names in the running to replace Steve Jones as the host of the pop star search show, including Kelly Osbourne, Mario Lopez and Stacy Keibler, with boss Simon Cowell keen to have one man and one woman take on the job.
"They're doing the auditions without a host so it's no big deal they don't have hosts right now. Simon really wants to take his time. The two person thing didn't work out the first time and he wants to make sure it works this time," a source said.
Nicole Scherzinger initially hosted the show alongside Steve, but then the "Poison" singer took Cheryl Cole's place on the judging panel after the British singer was given the boot. However, Nicole and fellow panelist Paula Abdul did not return for the second series and were replaced by Britney Spears and Demi Lovato.
Click to continue reading Khloe Kardashian to Host X Factor?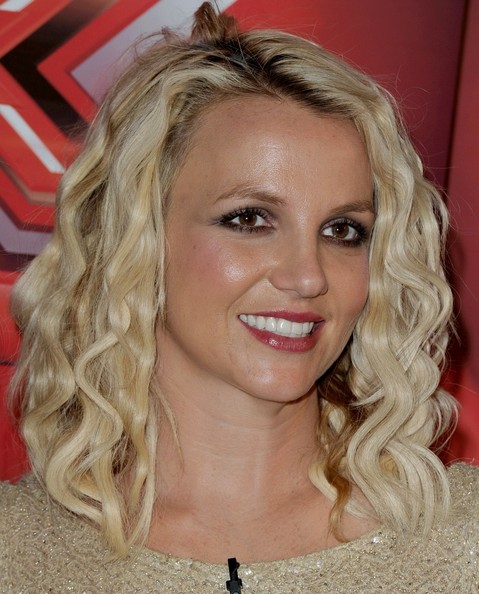 Simon Cowell believes Britney Spears is a "fearless" X Factor judge.
The "Toxic" singer joined the judging panel of the show alongside Demi Lovato following Paula Abdul and Nicole Scherzinger's exit after one series, and the music mogul claims Britney is excellent because she is not swayed by anyone else's opinion.
"Britney is fearless. She has no qualms about turning down a contestant. To get a, 'No' out of Paula, as you know, was like getting blood out of a stone because she didn't want to be unpopular. Britney will turn people down even if 4,000 people are going crazy about the contestant," he said.
Simon also praised Demi, who he finds often gangs up with Britney: "When the two of them get together and me and L.A. Reid want someone to go through, these two, they gang up. And that's what happens when you put two girls together!"
The second season of the The X Factor will premiere on September 12.
© Gear Live Media, LLC. 2007 – User-posted content, unless source is quoted, is licensed under a Creative Commons Public Domain License. Gear Live graphics, logos, designs, page headers, button icons, videos, articles, blogs, forums, scripts and other service names are the trademarks of Gear Live Inc.