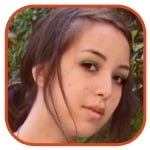 Posted by Robin Paulson Categories: Drama, Prime Time, HBO, Gossip, News, Renewals, Rumors,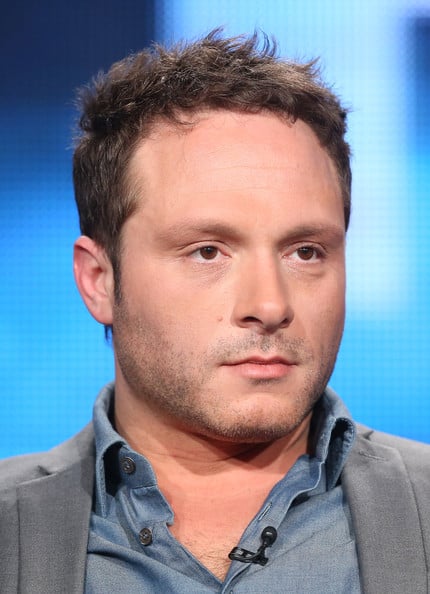 Although two months have passed since HBO's freshman crime drama True Detective aired its season finale, fans can't let go of the rumors surrounding the next season!
Fortunately for them, creator and showrunner Nic Pizzolatto - who wrote all eight episodes of the first season - took to a podcast interview to confirm some of the season 2 speculation.
As it had already been announced that Matthew McConaughey and Woody Harrelson were not returning for the next season, gossip has it that there will be three leads - two men and a woman - which Pizzolatto did not confirm, but did say that he's "deeply in love with each of them."
Pizzolatto did reveal that the show will take place in California: "Not Los Angeles, but some of the much lesser-known venues of California. And we're going to try to capture a certain psycho-sphere ambiance of the place, much like we did in season one."
Click to continue reading 'True Detective' Creator Confirms Season 2 Rumors
Read More

| Entertainment Weekly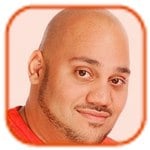 Posted by Andru Edwards Categories: Comedy, Prime Time, HBO, Gossip,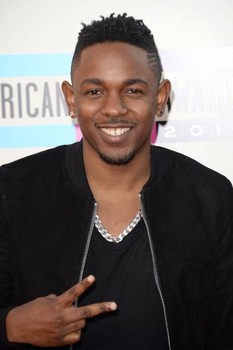 Lena Dunham wants Kendrick Lamar to appear on Girls.
The actress and writer is desperate for the "Swimming Pools" rapper to appear on her show and she's already got an idea of an "inappropriate" storyline he could be involved in: "If I could ever get any rapper, right now I'm going to go with Kendrick Lamar. I would want him for something inappropriate. I'd say to him, 'I'm in a relationship, but I want you to know that I connect with you on a visual level.' He would make a nice addition to our cast. He's really busy though."
Click to continue reading Lena Dunham Eyeing Kendrick Lamar for 'Girls'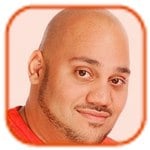 Posted by Andru Edwards Categories: Comedy, Prime Time, HBO, Gossip, News,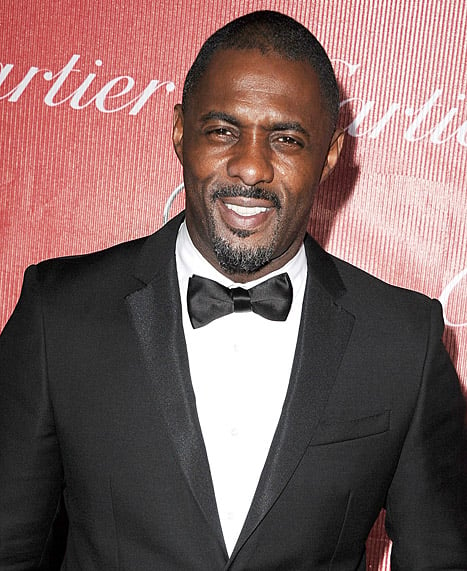 Idris Elba wants to appear on Girls.
The Mandela: Long Walk to Freedom - actor has made an appeal to the show's creator and star Lena Dunham - who he was a guest alongside on UK talk show The Graham Norton Show earlier this month - to write him a part on the popular program.
"@lenadunham Very funny woman. Can I come do a scene on your show? [sic]," he wrote on Twitter. Joking about a topless photograph of himself which he accidentally posted on the site recently, he added, "i promise, NO selfies...
[sic]."
Although Lena is yet to agree to give the British actor a part on her show, she tweeted back, "@idriselba You are a pure pleasure, an honor to share the couch with you #selfiesforever PS thank you for calling me a woman, it made me feel all tingly inside <3 [sic]."
Click to continue reading Idris Elba Wants a Cameo in 'Girls'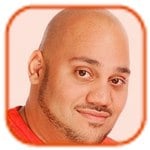 Posted by Andru Edwards Categories: Comedy, Prime Time, HBO, Features, Gossip,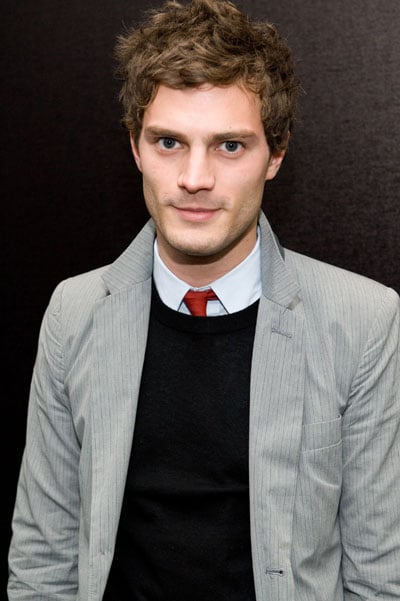 Lena Dunham wants Jamie Dornan to star on Girls.
The actress-and-director would have loved the Irish 50 Shades of Grey hunk to share some steamy sex scenes with the cast of her hit TV show, but fears his high profile casting as S&M-loving billionaire Christian Grey has made him off-limits to get up close and personal with any of the characters. "Allison [Williams] wants Zac Efron. [We] requested Jamie Dornan, but the thing is, [we] requested him post-50 Shades of Grey casting. He's amazing, but I just feel it's too late," she said, speaking at a Girls premiere.
Click to continue reading Lena Dunham Wants Jamie Dornan on 'Girls'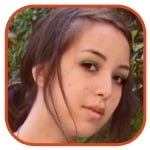 Posted by Robin Paulson Categories: Drama, Prime Time, The CW, Features,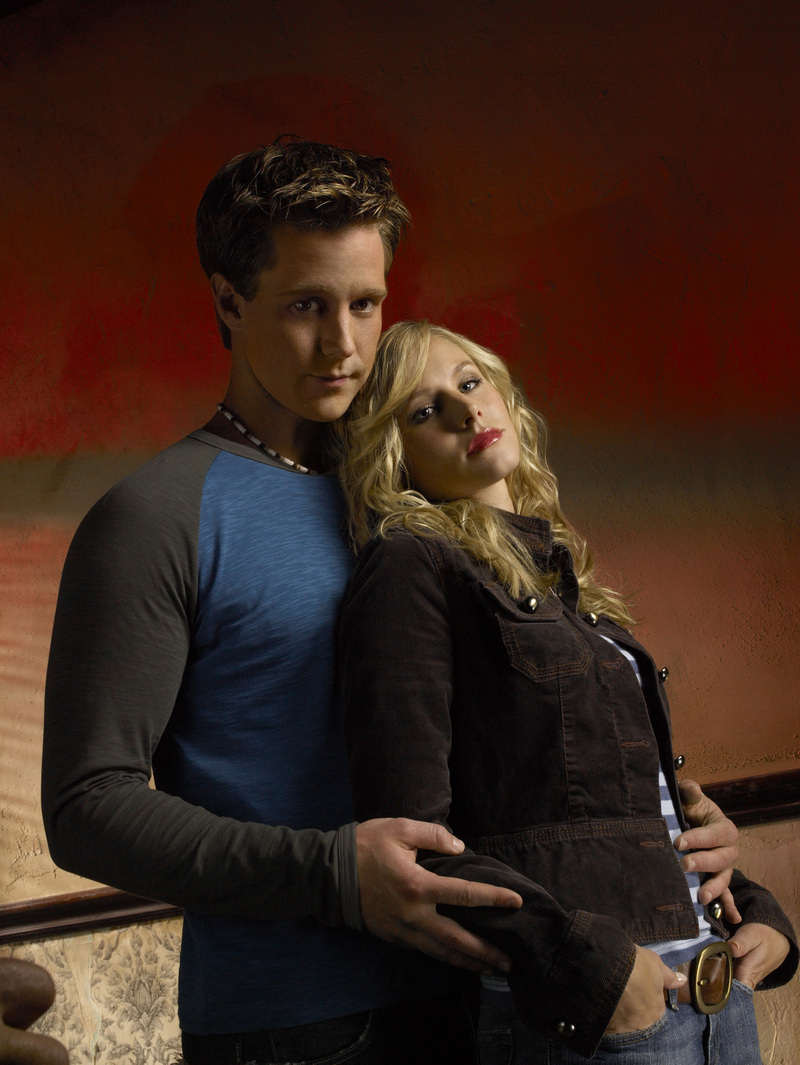 With just two more months to go before the Veronica Mars movie hits theaters for their Jason Dohring - who plays Neptune's resident OPJ and possibly probably Veronica's soulmate, Logan Echolls - opened up about the upcoming film and offered some interesting reflections on his three years shooting the series.
For starters, Dohring (who was married during the course of the show, mind you) seems to be a fan of serious method acting when it came to his character's relationship with Kristen Bell's Veronica: "A lot of that emotion was very real for me. I think I was in love with [Kristen] for the three years we made that show. Like, I truly felt like I would die without her, and I think that's what underlined everything people loved about them as a couple."
Although the 31-year-old actor kept a tight lip about the specifics of the film, he did offer a cryptic description of what to expect: "I think they'll be very pleased, but also at the same time, [creator] Rob [Thomas] doesn't tie the story up with a bow. Nothing comes easy in Veronica's world, so there's a very melancholy/noir touch at the end that adds these cool layers."
Click to continue reading Jason Dohring Talks 'Veronica Mars' Movie
Read More

| Buzzfeed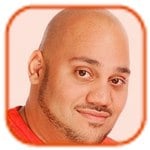 Posted by Andru Edwards Categories: Comedy, Prime Time, HBO, Features,
Lena Dunham wants the sex in Girls to reflect real life.
The show's creator and star has revealed one of her motivations when wrote the series was to show the love lives of normal looking women in more realistic settings than some programs that have preceded Girls.
If her series can make women feel more comfortable with sex, even its more embarrassing aspects, then Golden Globe nominee Lena will be happy. Speaking in the February 2014 issue of Vogue magazine - on which she appears on the cover - Lena said, "There was a sense that I and many women I knew had been led astray by Hollywood and television depictions of sexuality. Seeing somebody who looks like you having sex on television is a less comfortable experience than seeing somebody who looks like nobody you've ever met. Critics said, 'That guy wouldn't date that girl!' It's like, 'Have you been out on the street lately?' Everyone dates everyone, for lots of reasons we can't understand. Sexuality isn't a perfect puzzle... It's a complicated thing. I want people ultimately, even if they're disturbed by certain moments, to feel bolstered and normalized by the sex that's on the show."
Click to continue reading Lena Dunham Wants Sex in 'Girls' to Help Women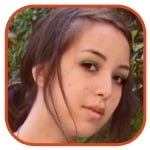 Posted by Robin Paulson Categories: Comedy, Drama, Prime Time, HBO, Gossip, News,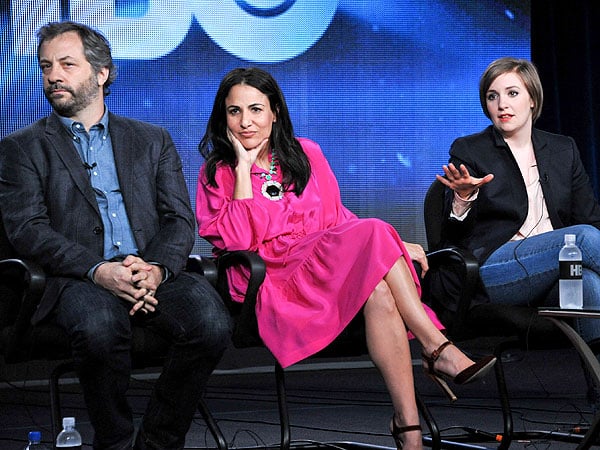 "It's because it's a realistic expression of what it's like to be alive, I think, and I totally get it... If you are not into me, that's your problem, and you're going to have to work that out with professionals."
- Girls creator, writer, and star Lena Dunham responds to a reporter who questioned why her character is constantly appearing in her birthday suit on the show.
(Make sure to check out our other notable quotes.)
Read More

| People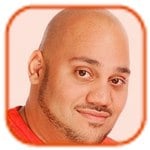 Posted by Andru Edwards Categories: Drama, Music, Prime Time, FOX, Features, News,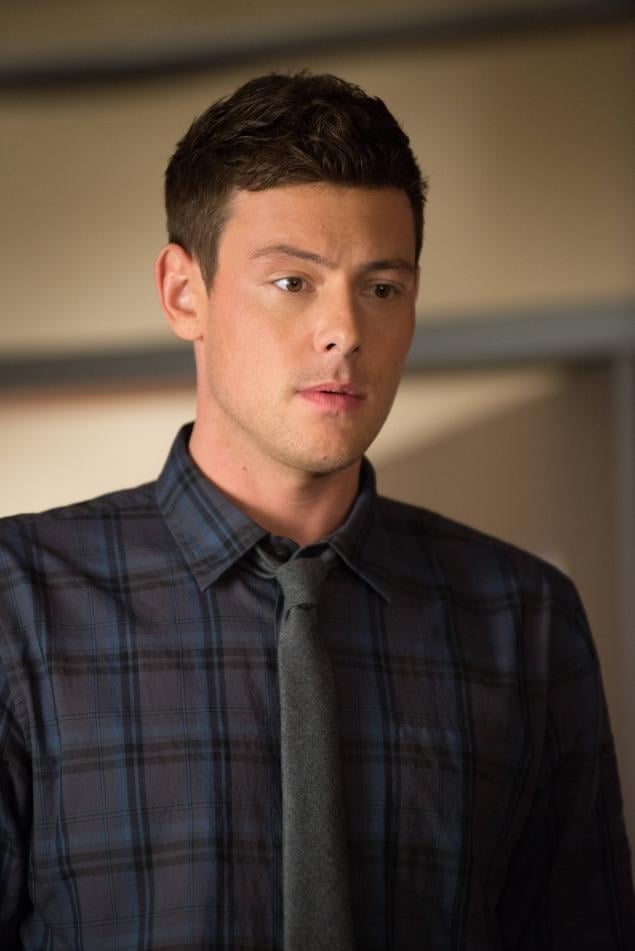 Cory Monteith's character was going to become a teacher on Glee.
The late actor was the driving force behind the show according to its creator Ryan Murphy, who was planning to turn Cory's alter-ego, confused jock Finn Hudson, into a Glee Club mentor to replace Will Schuester [Matthew Morrison] before the 31-year-old star's tragic death from a heroin and alcohol overdose in July.
Ryan has now made public the touching eulogy which he read at the private memorial service held for Cory at Paramount Studios in Los Angeles, California, where the show is filmed. According to Entertainment Weekly, he told his fellow mourners, "For me, Cory was both the beginning and the ending of Glee ... literally ... The ending of Glee is something I have never shared with anyone, but I always knew it. I've always relied on it as a source of comfort, a North Star. At the end of season six, Lea [Michele]'s Rachel [Berry] was going to have become a big Broadway star, the role she was born to play. Finn was going to have become a teacher, settled down happily in Ohio, at peace with his choice and no longer feeling like a Lima loser. The very last line of dialogue was to be this: Rachel comes back to Ohio, fulfilled and yet not, and walks into Finn's Glee Club. 'What are you doing here?' he would ask. 'I'm home,' she would reply. Fade out. The end."
Click to continue reading Cory Monteith Would Have Become a Teacher on 'Glee'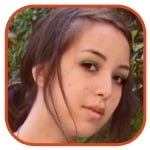 Posted by Robin Paulson Categories: Drama, Prime Time, Sci-Fi/Horror, Cable, Gossip, News, Rumors,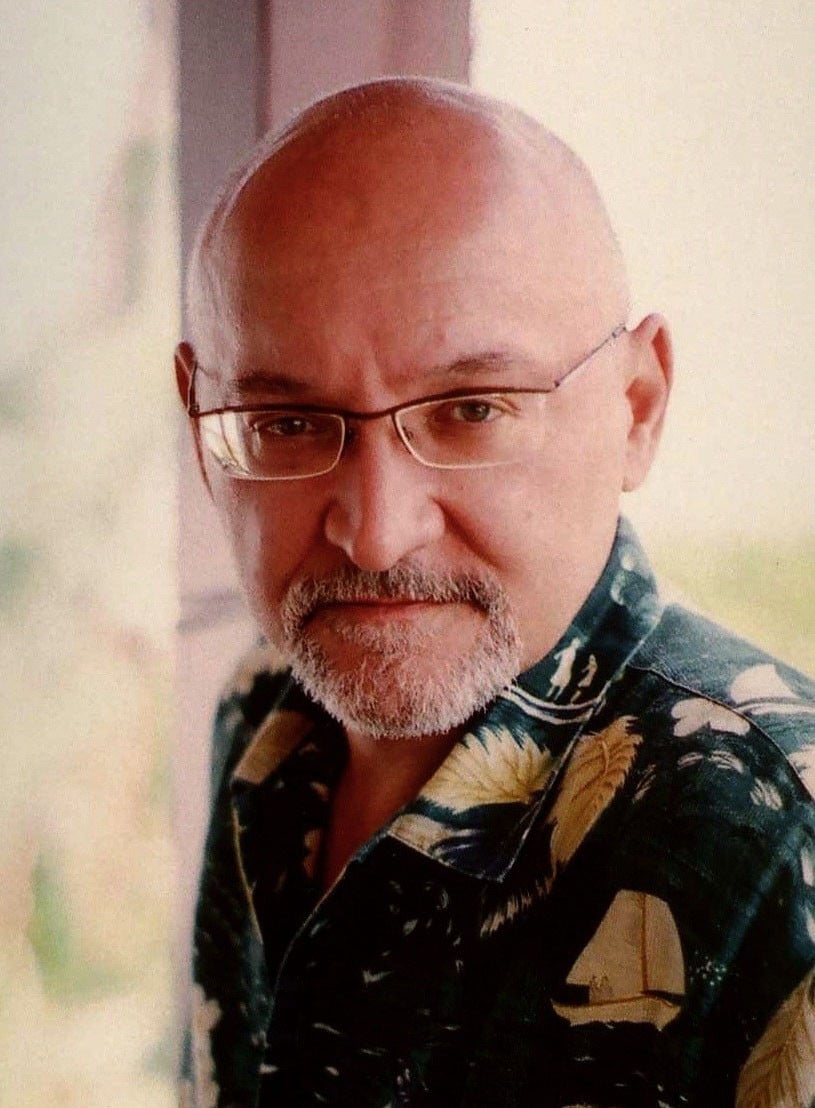 I'm not sure which was more abrupt: Frank Darabont's departure from The Walking Dead, or his lawsuit against the show's distributor, AMC.
The three-time Oscar nominee developed the comic book series into the hit series that it is today, but he was quietly fired from the production just shortly into the show's second season. Now Darabont is suing the network - which gave TV fans Mad Men and Breaking Bad - for tens of millions of dollars in profit he believes that they owe him due to a sweetheart deal they made in licensing the show to itself.
In Darabont's lawsuit, which he filed yesterday in New York, the director claims that AMC never told him why they dismissed him from the show (something they never discussed publicly, either).
"AMC's conduct toward Frank to date has been nothing short of atrocious. Unfortunately, the fans of The Walking Dead have suffered as well by being deprived of his creative talent," Darbont's lead lawyer Dale Kinsella said.
Click to continue reading 'Walking Dead' Creator Frank Darabont Files Lawsuit Against AMC
Read More

| The Hollywood Reporter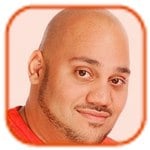 Posted by Andru Edwards Categories: Drama, Music, Prime Time, Specials, FOX, Announcements, News,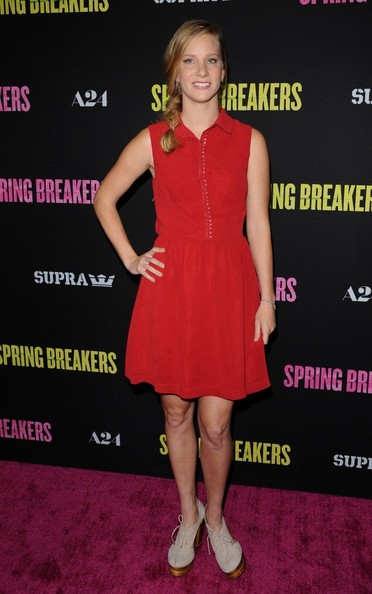 Heather Morris and a host of former Glee stars will reunite for the show's 100th episode.
Glee co-creator Ryan Murphy announced on his Twitter account this week that all of the original cast members are being invited back for the celebratory episode. He has now confirmed that Heather - who played cheerleader Brittany S. Pierce in the show - will return, along with Harry Shum Jr. (Mike), Mark Salling (Puck), Dancing with the Stars winner Amber Riley (Mercedes) and Kristin Chenoweth (April), who won an Emmy for her guest turn.
Heather hasn't appeared in the program since the fourth-season finale when Brittany was written out of the series, after announcing she was bound for early admission to the Massachusetts Institute of Technology. Since her exit, actress Heather and her boyfriend Taylor Hubbella welcomed their first child in the world, Elijah, who was born in September.
Whether Dianna Agron, who played Quinn, will return for the special episode remains unclear. The actress has not appeared since the 14th episode of Glee's fourth season and was not a part of season five's tribute to late star Cory Monteith.
Click to continue reading Heather Morris to Return for 100th 'Glee' Episode
© Gear Live Media, LLC. 2007 – User-posted content, unless source is quoted, is licensed under a Creative Commons Public Domain License. Gear Live graphics, logos, designs, page headers, button icons, videos, articles, blogs, forums, scripts and other service names are the trademarks of Gear Live Inc.