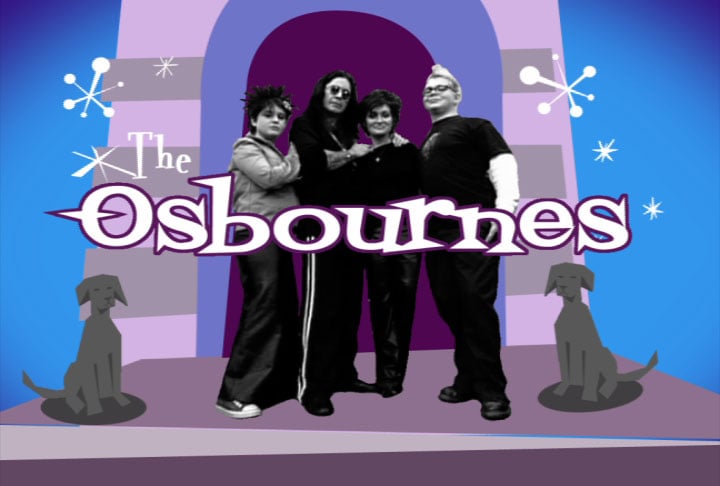 Sharon and Ozzy Osbourne are in talks to bring back their reality TV show. The couple and their kids Kelly and Jack became household names when their MTV series The Osbournes aired between 2002 and 2005 and achieved record ratings and now they are set to bring the cameras back into their home to document their marriage and family life.
Jack, 27, has hinted at a return, telling The Sun newspaper, "We've talked about it. It's been thrown around a little bit. It's just a different vibe."
Click to continue reading The Osbournes Set to Revive Reality Show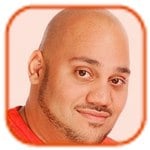 Posted by Andru Edwards Categories: Reality, MTV, Features,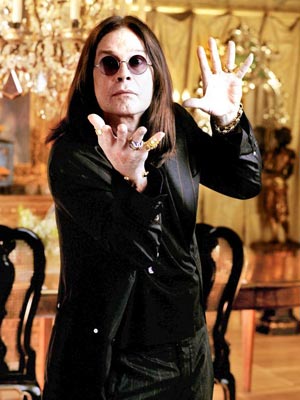 Ozzy Osbourne used to hate being on The Osbournes.
The Black Sabbath rocker claims he "never watched one f****ing episode" of his MTV reality show, which ran from 2002 to 2005 and followed his family's antics, from X-rated rows to his wife Sharon's battle with cancer. Now that he isn't being followed by cameras 24/7, Ozzy has vowed to never star on a TV show again and is refusing to make a cameo appearance on The X Factor UK when Sharon returns as a judge this autumn.
"That was a period of my career I'm glad is gone. Sharon's turned into this television person now. She's always saying, 'You're coming on the show, aren't you?' And I'm going, 'No! I hate doing TV!'" he said.
The 64-year-old musician has often spoken out against his wife's obsession with the showbiz lifestyle, claiming he has no interest in living his life in the limelight. "Sharon's obsessed with that showbiz lifestyle. But it's not for me. Leave me out of it. Sharon's always introducing me to people I don't know or want to meet. Sharon got a career out of [The Osbournes] but I'm not interested. I don't like showbiz," he said recently.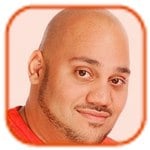 Posted by Andru Edwards Categories: Music, Prime Time, Reality, NBC, Announcements, News,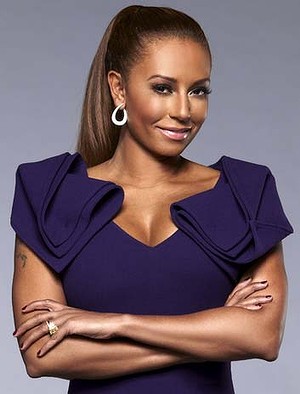 Mel B is replacing Sharon Osbourne on America's Got Talent.
The 37-year-old former Spice Girl - who previously worked on Australian X Factor - has reportedly signed a deal to join the judging panel for the NBC ahead of the start of its auditions in Los Angeles next month, after winning over the show's boss Simon Cowell.
"Simon loves trying people out on his shows, Mel's already been a judge on X Factor Australia and it's too far for her to keep taking the kids. She did want to do X Factor UK, but Simon really wanted her to do America's Got Talent. She's outspoken and never afraid to speak her mind, she makes for good TV. NBC execs will be watching through their eyes - let's hope they won't be using the delay button on live TV," a source said.
The mother-of-three is expected to join Howard Stern and Howie Mandel on the live TV show.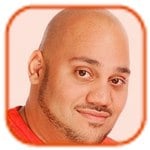 Posted by Andru Edwards Categories: Animation, Comedy, Gossip, Internet,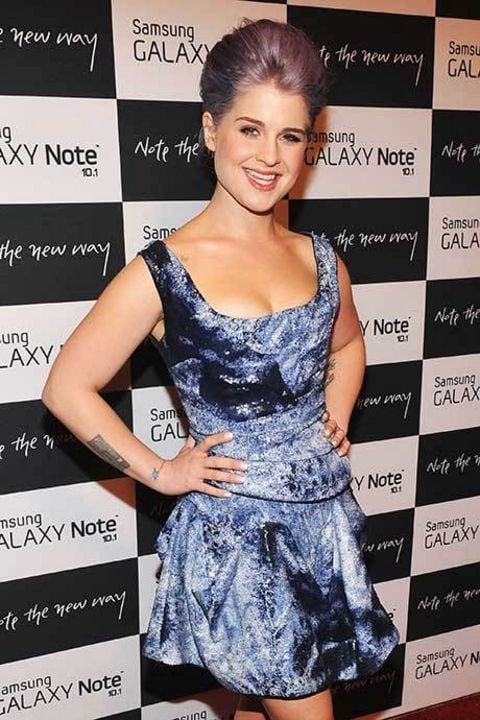 Kelly Osbourne has landed the lead role in a new cartoon series.
The Fashion Police host has begun working on the animated program, but refused to give details on what the "cool" show is about. "Voiced the first 2 episodes of a new cartoon I play a lead roll in! I wish i could tell you what it is because its so cool #AmazingDay (sic)" she wrote on Twitter.
While Kelly wouldn't disclose the role, it is possible it could be part of a previously-announced venture with her parents Ozzy and Sharon and brother Jack Osbourne.
The family will be turned into animated characters in upcoming series The F'n Osbournes. Created by Canadian animation house Cuppa Coffee Studios, the 20-episode series will be executive produced by Sharon and Jack Osbourne, as well as Adam Shaheen of Cuppa Coffee. "Teaming up with Cuppa Coffee has spawned a great opportunity to produce a unique animated primetime show," Sharon said in a statement at the time.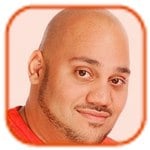 Posted by Andru Edwards Categories: Prime Time, Reality, NBC, Gossip,
Sharon Osbourne has slammed NBC for being ungracious.
The 59-year-old presenter - who quit her role on America's Got Talent because she claims the network fired her son Jack Osbourne via email from reality show Stars Earn Stripes following his diagnosis with multiple sclerosis (MS) - wants to be more selective about who she works with now she is getting older.
"I'm going to be 60 in October. So I'm at the age where I really want to work with people who I want to. And I felt that the network were not gracious. They handled the situation horribly. They've been backtracking, they've been not gracious with me at all," she said, explaining her decision to quit America's Got Talent.
Sharon admitted she is upset at leaving the show but she doesn't want to be a "hypocrite." Speaking on CBS This Morning, she said, "I love my principles and my son more [than America's Got Talent.] I would be a hypocrite if I went, 'Hi guys, how are you doing today?' I'm not that person. They don't like me, and I don't like them. They're stuck with me until next week. They don't want to be, believe me. But I'm going to turn up, and I'm going to do my final show and then I'm going to say 'bye.'"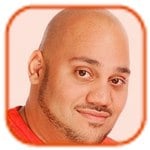 Posted by Andru Edwards Categories: Prime Time, Reality, NBC, Gossip, News,
Kelly Osbourne injured her ankle when she fell over on the set of America's Got Talent.
The Fashion Police star was visiting her mother Sharon, who was shooting the NBC talent search show, when she tripped and fell in front of a huge studio audience and was left embarrassed with a swollen ankle. "I tripped on the stage like a dumb ass while visiting my Mumma at #AGT. I have the worst luck it had to be In front of the whole audience!!! I have a golf ball on my ankle! (sic)" she wrote on Twitter.
Click to continue reading Kelly Osbourne Injures Ankle on AGT Set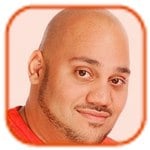 Posted by Andru Edwards Categories: Action, Prime Time, Reality, NBC, Gossip, News,
Sharon Osbourne has quit America's Got Talent because of NBC's "discrimination" against her son Jack.
The showbiz matriarch was furious when 26-year-old Jack was axed by email from reality show Stars Earn Stripes, allegedly because of his multiple sclerosis (MS) diagnosis, and has now decided she no longer wants to work for the network. "I just can't be fake. It's discrimination and it was badly handled. It's time to move on," she told The New York Post.
Sharon remains under contract to NBC, but she isn't worried about any possible ramifications. "All they can do is stop me from being a judge on another network for five years," she added.
Last month, Stars Earn Stripes producer David Hurwitz claimed Jack was never hired for the tough reality contest. "He was somebody we were in talks with," he said. Both Sharon and Jack - who was first contacted about the show in April - admit a contract was never signed but insist the deal was moving forward on a verbal commitment.
Click to continue reading Sharon Osbourne Quits America's Got Talent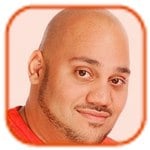 Posted by Andru Edwards Categories: Prime Time, Reality, NBC, Gossip,
Sharon Osbourne hasn't been asked to return to America's Got Talent.
The TV presenter recently hinted she may not return to the show, but insists no decision has been made yet although she says six years is a long time to be in the job and claims she hasn't even been approached about a return.
"I mean, I never know what I'm doing tomorrow let alone today. Six years is a long time to be on any show. I love the show. It is actually personally my favorite show on TV. I love what the show does, I love the people I work with. But I would have to think about me, I have to think about what I want to do. I don't know [if I'd return]."
Recently, the feisty wife of Ozzy Osbourne responded to a tweet from fellow judge Howard Stern which suggested she wanted more money for a new series of the reality TV show, with a tweet claiming salary is not the reason she is leaving. "I just didn't like the fact that it got out that it was because of money. It's not because of money. They've asked Howard back, they haven't asked me back. So, who knows in this business?" she explained.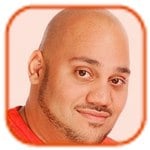 Posted by Andru Edwards Categories: Daytime, Talk Shows, CBS, News,
Sharon Osbourne broke down in tears on The Talk yesterday morning. The showbiz matriarch couldn't keep her emotions in check when she spoke to thank fans for their messages of support following the news that her 26-year-old son Jack has been diagnosed with multiple sclerosis.
"He's great - he's doing really, really good and I want to thank everyone for all their texts and goodwill and love they send to us. Thank you to everyone for all their good wishes. It's been amazing - but for Jack because I really believe that vibes of prayer help. And what I'm doing right now is not helping because I'm just feeling sorry for myself, and that is no good. So we just have to think positively and get on with this show that we love," she said in between sobs.
Click to continue reading Sharon Osbourne Breaks Down on 'The Talk'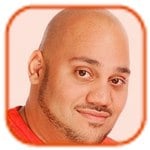 Posted by Andru Edwards Categories: Daytime, Talk Shows, CBS, Gossip, Internet, Rumors,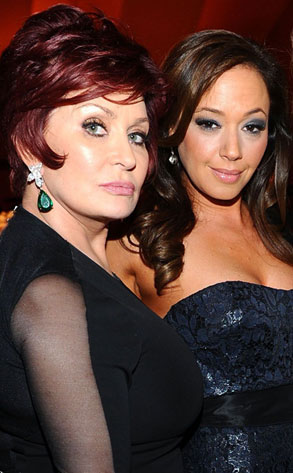 Sharon Osbourne has been accused of getting two stars of The Talk fired.
Leah Remini - who was axed from the discussion show in August along with Holly Robinson Peete - claims the outspoken showbiz matriarch had the pair dismissed because she thought they were "ghetto and awkward."
"Sharon thought me and Holly were 'ghetto'...we were not funny, awkward and didn't know ourselves. She has the power that was given to her," she wrote on her Twitter.
However, Sharon - the wife of rocker Ozzy Osbourne - slammed her "childish" former co-host's claims as "false gossip."
"In response to Leah Remini's continuous comments that I had her fired from The Talk, let me just go on the record to say I had absolutely nothing to do with her departure from the show and have no idea why she continues to take to Twitter to spread this false gossip. Leah knows that I have never been in the position to hire or fire anyone on the show. That being said, my only wish is that Leah would just stop all this negative, unprofessional and childish behavior. It's been seven months ... it's time to move on. Leah is a very talented actress and I only wish her happiness and success. I know that better things are to come if she can just get beyond all this negativity," she wrote on her Twitter.
Click to continue reading Sharon Osbourne Accused of Getting Co-Hosts Fired
© Gear Live Media, LLC. 2007 – User-posted content, unless source is quoted, is licensed under a Creative Commons Public Domain License. Gear Live graphics, logos, designs, page headers, button icons, videos, articles, blogs, forums, scripts and other service names are the trademarks of Gear Live Inc.