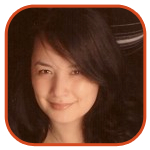 Posted by Veronica Santiago Categories: Comedy, Drama, Food & Home, Games, Prime Time, Reality, Sci-Fi/Horror, ABC, Cable, CBS, HBO, MTV, NBC, The CW, Grey's Anatomy, Medium, The Office,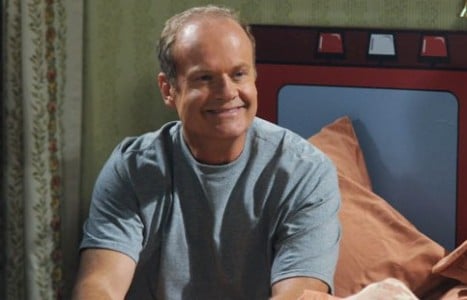 (Make sure to check out TV Envy's Programming Schedule.)
MONDAY (9/28)
Season premieres: County Jail, Lie to Me, Trauma
Trauma (NBC, 9pm): "A medical drama focusing on the first-responder paramedics at a San Francisco hospital and the extreme dangers they face to save lives." It's like a "very special episode" of ER...every…week.
Unwrapped (FOOD, 9pm): "The making of bacon ice cream at Delaware s Woodside Farm Creamery." Hot bacon sundaes can be topped off with bacon bits and/or bacon grease.
CSI: Miami (CBS, 10pm): "The lab is attacked and new CSI Jesse Cardoza is taken hostage along with four other people." Unfortunately, the newbie wasn't eligible for his hostage compensation benefits yet.
Click to continue reading This Week on TV (9/28-10/4)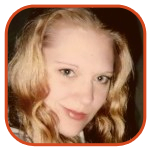 Posted by K.C. Morgan Categories: The CW, Video,
90210 is a success - again. Melrose Place has been getting a lot of buzz. What's to keep The CW from remaking more 90s hits and using them to get fresh ratings?
What if they decided to remake…Seinfeld, for instance? Funny or Die thinks they've got the answer, and you can view it in the video above.
Read More

| Popeater

Jerry Seinfeld has repeatedly balked at doing a reunion for the highly-popular, long-running sitcom that helped make NBC a success again…but it seems the comedian will stand in the way of Fate no longer. Seinfeld co-creator Larry David has managed to get the cast to agree to appear on his series Curb Your Enthusiasm.
It's like 1996 all over again.
Click to continue reading Don't Curb Your Enthusiasm! Seinfeld Cast Will Reunite
Read More

| Popeater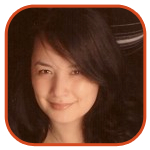 Posted by Veronica Santiago Categories: Comedy, Prime Time, Cable, HBO,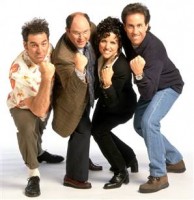 Over twenty years after being placed behind bars, the cast of Seinfeld will be free to commit selfish acts once again.
It's just been announced that Jerry Seinfeld, Julia Louis-Dreyfus, Jason Alexander and Michael Richards will all be reuniting for several episodes of Curb Your Enthusiasm. What - or who - could bring all four actors together at once? Curb's star/creator Larry David - the co-creator and executive producer of Seinfeld.
Although the NBC vets have all individually appeared on the HBO program already, the upcoming multi-episode arc will be the first time they have appeared together for TV since their 1998 finale.
The seventh season of Curb Your Enthusiasm is expected to return sometime next fall.
Read More

| TV Guide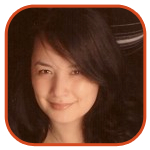 Posted by Veronica Santiago Categories: Animation, Comedy, Sci-Fi/Horror, Talk Shows, ABC, Cable, CBS, FOX, HBO, NBC, King of Queens, DVD,
Here are some of the TV-on-DVD options you can find on the shelves this Tuesday. There are several complete collections now available just in time for the holiday season.
The Best of the Colbert Report
The Cosby Show (Season 5)
The Cosby Show (Season 6)
Dora the Explorer: Puppy Power!
Flight of the Conchords (Season 1)
Full House (Season 8)
Full House (Complete Series)
The King of Queens (Complete Series)
Martin (Season 3)
Seinfeld (Season 9)
Seinfeld (Complete Series)
The X-Files (The Ultimate Collection)
Wings (Season 5)
(Click here to see what's new on HD DVD and Blu-ray.)

Posted by Wendy Michaels Categories: Comedy, Prime Time, NBC, My Name Is Earl,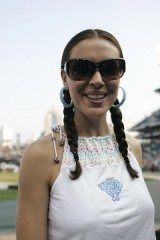 Let the fall season begin. Please? I mean, how much longer do we need to wait before our favorite shows are back in full force? Turns out, just a little bit longer. Come on, we can make it! To hold you over… a little casting news. First up, The Sopranos' star, Edie Falco, who will be joining 30 Rock for a guest stint. What's that you say? Yes, I haven't talked about how much I love 30 Rock in awhile. Please, tune in if you've never seen it because it is fantastic. Jerry Seinfeld will be appearing in the second season premiere, so I'm sure there will be plenty of laughs. As for Falco, no details on what role she'll play, but according to Tina Fey, "We're thrilled to have such an amazing actress come join us. Also, a lot of guys on our crew want The Sopranos ending explained to them." And, have you seen Fey in the new American Express ad? She is beyond adorable.
On to My Name is Earl, which boasts the addition of Who's the Boss and Charmed star Alyssa Milano this season for at least eight episodes. She may be a love interest for Earl. While I've never been a Milano fan, I do have a fond recollection of her in one of those Amy Fisher movies in the early nineties (you know, "The Long Island Lolita"?). At any rate, you can catch both of these funny shows when they return on September 27th (Earl) and October 4th (30 Rock). We're in the home stretch, folks.
Read More

| Comingsoon.net


Posted by Wendy Michaels Categories: Comedy, Prime Time, CBS,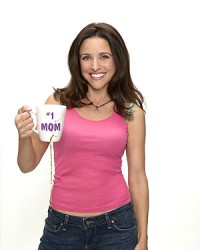 I don't know about you, but watching re-runs of Seinfeld makes me wish they'd do a reunion show. I can't wait to see Jerry Seinfeld's guest role on 30 Rock (which, incidentally, is one of the best comedies on television)—or for that matter, his upcoming Bee Movie. Sadly, as much as I enjoyed Julia Louis-Dreyfus on Seinfeld and Watching Ellie (remember that one? few do…), The New Adventures of Old Christine has never sparked my interest. I've seen a handful of episodes and Louis-Dreyfus is adorable and funny, but it's just never locked me in. So, where am I going with this post? Well, my point is that Jason Alexander, who played George Costanza on Seinfeld, will be appearing on The New Adventures of Old Christine this season. He'll play a lizard handler (weird, huh) at a kid's party and Christine ends up dating him. The show has a midseason return, so no telling yet when Alexander's guest role will turn up. New Adventures is the first show of the Seinfeld cast to break the Seinfeld Curse, but it looks as though viewer numbers have slid a bit—12.5 million for the first season and 10.4 million for season two.
Read More

| E! Online


Posted by Wendy Michaels Categories: Comedy, Cable, Syndication, King of Queens, My Name Is Earl, The Office, Cable/Satellite,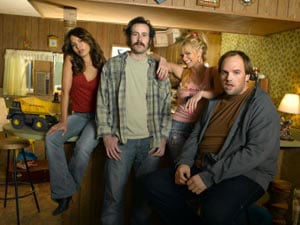 Wow, did you catch last night's marathon of The Office? I caught the last half of "Casino Night" and it really brought back all of those old Pam and Jim feelings. When Jim puts it out there that he loves Pam… then later kisses her. Sigh. Add to that the slightly teary-eyed Jim when she rejected him—wow, that's a great episode. And now, The Office will live on in reruns on TBS. Ditto for My Name is Earl, another solid NBC comedy… both Earl and The Office are part of what made NBC "must see," at least in my sad little existence. Anyway, TBS will begin airing the pair in the fall, for the low-low cost of $600,000-$700,000 per episode. No details on what timeslots these will hold—and with Friends, Sex and the City, Seinfeld, King of Queens, Everybody Loves Raymond and Family Guy, there will be plenty of funny on TBS (except for Raymond, which I have never found too funny).
Read More

| Yahoo! News


Posted by Wendy Michaels Categories: Comedy, Prime Time, ABC,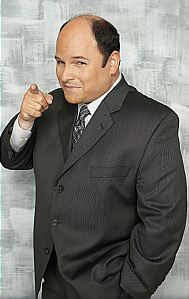 In hopes of busting that old Seinfeld curse, Jason Alexander is taking another stab at a television series. He'll be joining an untitled ABC cop comedy. Cop comedy… hmmm, not too sure how Alexander will play in that, but his role will be as an internal affairs superintendent, so I guess it could work. For now, he'll have a recurring role, but if the show gets picked up, he would become a series regular. Alexander's last attempts at television include 2001's Bob Patterson and 2004's Listen Up. Hey, Julia Louis-Dreyfus finally landed another successful post-Seinfeld project, maybe this time is the charm for Alexander too.
Read More

| Yahoo! News

© Gear Live Media, LLC. 2007 – User-posted content, unless source is quoted, is licensed under a Creative Commons Public Domain License. Gear Live graphics, logos, designs, page headers, button icons, videos, articles, blogs, forums, scripts and other service names are the trademarks of Gear Live Inc.