Posted by Wendy Michaels Categories: Prime Time, Reality, FOX, American Idol, Gossip,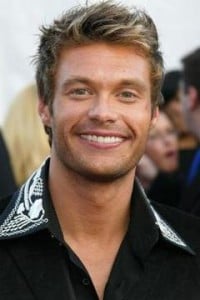 Am I the only one who thinks that Ryan Seacrest and Simon Cowell should just can it on the insults already? I mean, how long have they been exchanging stupid digs now? If you watched last night, you got the latest gay-innuendo-themed exchange. Ryan questioned contestant Melinda Doolittle about the hardest part of the competition, to which she answered the dresses and high heels. Seacrest took the opportunity to get a dig in to Simon, asking if he had "any advice on the high heels." Back and forth they go from there…
Simon: "You should know, Ryan."
Ryan: "Stay out of my closet, Simon."
Simon: "Well, come out."
Ryan: "This is about the Top 12, okay? Not your wishes."
I guess it's an attempt to interject some humor into the sweat-inducing competition, but it's getting really old. Really fast.
Read More

| People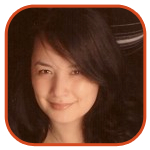 Posted by Veronica Santiago Categories: Music, Prime Time, Reality, FOX, American Idol, Features,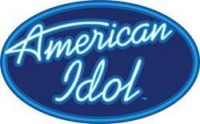 Okay – am I the only who thinks that Diana Ross is getting a lot of free publicity thanks to Dreamgirls? The Oscars have already come and gone…yet thanks to American Idol, we'll still be talking about her after tonight's 'theme' show.
Yes, yes, yes…Diana Ross and The Supremes were a great group. But are we really prepared to hear male interpretations of their songs? And more importantly, we will have to endure Sanjaya singing Baby Love?
As always, Week 1 tends to start off a shaky note. Read on to see if Season 6 was the exception:
Click to continue reading American Idol: Season 6 Finals - Week One
Read More

| American Idol


Posted by Wendy Michaels Categories: Music, Prime Time, FOX, American Idol, Gossip, Rumors,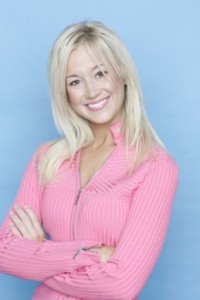 If you caught Kellie Pickler on Thursday night's American Idol results show, you may have noticed that she looked a little more va-va-va-voom in the breast department. Me, I just thought she was wearing a really tight dress that showed off her ... ahem… assets. After her appearance, the web was swirling with rumors that the singer had gotten breast implants. Quick, someone call Tyra Banks. Season 5 Idol contestant Katharine McPhee just went on Banks' show to declare that she's all-natural. Pickler is remaining mum for now.
Many thought that Ryan Seacrest's question to Pickler that night was a nudge-nudge moment: "Have you spent your money on anything since you left us?" he asked. You could hear the comment flying over her head as she giddily commented on her shoes. Access Hollywood wasn't quite as subtle when they ran a segment called "Pickler's New Pair?" Ugh. Anyhoo, Pickler is giving the "no comment" comment when it comes to matters of her enhanced cleavage.
Read More

| Reality TV World


Posted by Wendy Michaels Categories: Music, Prime Time, Reality, FOX, American Idol, Gossip, Internet, Rumors,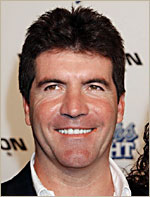 If you're an Internet surfer, chances are you have seen some mention of the American Idol contestant's scandalous pics—or maybe you've even seen them. Racy photos of Antonella Barba have been circulating online, and until now Idol producers have not made a comment about her status in the competition. Producer Nigel Lythgoe is now saying that she will not be disqualified from the show, saying it will be up to voters to determine her fate. On Inside Edition, he said, "It won't affect anything, Antonella is about her looks and her talent and that's the only thing that will affect her journey on American Idol." The other players on American Idol—Ryan, Randy and Simon—are supporting the singer:
Simon: "[The photos should] not affect her standing on the show, and if the public wants to keep her in, they'll keep her in."
Randy: "Nobody's clean in the entertainment business. "There are definitely some moral things that go on with this show."
Ryan: "If American Idol is a true representation of American youth, we're going to find imperfections. And it's OK to be imperfect."
Read More

| Reality TV World


Posted by Wendy Michaels Categories: Music, Prime Time, Reality, FOX, American Idol, Ratings,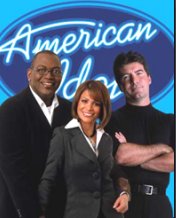 Well, okay, so American Idol didn't take a huge ratings hit, but it did suffer a dip nonetheless. The show titled "Best of the Rest" earned them the lowest ratings of the season. Of course, the dip was just a drop in the bucket. The talent show still grabbed 27.9 million viewers, and that's for their lowest rated episode. Still not too shabby. The show is certain to rebound nicely, as we are now moving beyond those dreadful first-round auditions and focusing on the Hollywood "boot camp." This is the point where I can start watching the series. I just can't bear to sit through the horrible singing, for just a glimpse of the people who actually have some talent. They say it makes good TV, I just think it's tedious to sit through. I like American Idol, don't get me wrong. I just don't have the patience for those early shows. Once the finalists are selected, I'm in in for the long haul.
(You can find all the American Idol 6 posts here.)
Read More

| E! Online


Posted by Wendy Michaels Categories: Late Night, Reality, ABC, NBC, American Idol, Gossip, Rumors,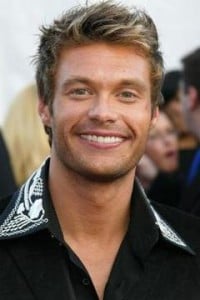 A bit of a slow entertainment news day when a possible rivalry between Carson Daly and Ryan Seacrest is a headline. The rumor that the two are competing for the coveted New Year's Eve gig that Dick Clark has hosted for oh-so-many years was quickly dismissed by both Daly and Seacrest.
Dick Clark, who made the ''New Year's Rockin' Eve'' show an institution, suffered a stroke two years ago. In his place, uber-host Ryan Seacrest will be taking on hosting duties for the second year. Daly has his own hosting responsibilities for the night's festivities on ''New Year's Eve With Carson Daly'', on NBC. The notion that the two would be fighting for Clark's job seemed to be shot down before the rumor mill could even get warmed up. Daly told the ''Los Angeles Times'', "Dick Clark is a huge inspiration for the huge success he's achieved. But that's where I stop. The world is changing. I'm young; I have my own thoughts as a producer. I'm not trying to keep his tradition. I'm trying to do my own."
Read More

| AOL News


Posted by Wendy Michaels Categories: Music, Prime Time, Reality, FOX, American Idol, Ratings,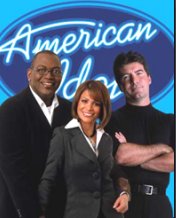 Fox's bread and butter, American Idol, will be gracing your television soon. Fox announced that the pop talent show will be returning on Tuesday, January 16th. With the good news, comes the bad—the season premiere will span two nights of two hour shows. How can any viewer endure so much Idol? Well, if you're like me, you just skip watching the audition shows altogether. It's too bad that the people auditioning make it past the first level of auditions to appear before Randy, Simon and Paula—just for the sake of some fun on the audition shows. No wonder the people end up mad—they think they're good enough to make it to the judges, but it's really a joke at their expense!
Following the premiere on January 16th and 17th, American Idol will pick up the usual pace of Tuesdays at 8:00 p.m. and Wednesdays at 9:00 p.m., showing audition highlights over the course of the episodes on January 16, 17, 23, 24, 30 and 31. That takes us into the semifinals in February, with the competition among the top 32 starting in late February. This is the sixth season of American Idol.
(You can find all the American Idol 6 posts here.)
Read More

| Zap2it


Posted by Wendy Michaels Categories: Specials, American Idol, News,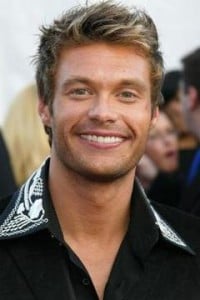 Never fear, Dick Clark will be with you to ring in the new year. The 76-year-old has no plans of stopping his New Year's Rockin' Eve gig—at least not this year. He will, however, be joined by co-host Ryan Seacrest and musical guest Christina Aguilera for the evening's festivities. The only year he missed was in 2004, following his December 6, 2004 stroke. Seacrest, of course, seems to model himself after Clark—and is rumored to take over the New Year's gig once Clark retires. Seacrest also co-hosted last year's show, so I guess he's getting some on-the-job training. It's only a matter of time until the torch is passed on to the young-ling. The show began in 1972.
Read More

| AOL

Posted by Eric Chaloux Categories: Music, ABC, FOX, NBC, American Idol, Oprah Winfrey Show, Talent, The Sopranos, News,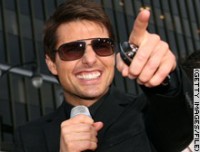 The most powerful celebrity according to Forbes Magazine's Celebrity 100 is Tom Cruise. If that wasn't a downer…I don't know what else is. To make the list Forbes looks at a celebrity's earnings and media appearances over the last 12 months, traditionally June to June.
New members of the Celebrity 100 club this year include the cast of The Sopranos in the ninth spot. U2 was the highest-paid music group on the list. Jerry Seinfeld was the highest-paid comedian, but only the 28th most powerful celebrity. Meanwhile, American Idol stars Simon Cowell (29th) and Ryan Seacrest (88th) made their debuts on the Celebrity 100. Simon's earnings were put at $43 million, Seacrest's at $12 million. And yes, the stars of The Simple Life made the list as Paris Hilton came in at 56th and Nicole Richie snuck in at 95th. Paris' dog didn't make the cut. The 100th spot goes to ABC's star of Extreme Makeover: Home Edition, Ty Pennington.
He's a look at Forbes Magazine Top 10 List:
Tom Cruise, $67 million
The Rolling Stones, $90 million
Oprah Winfrey, $225 million
U2, $110 million
Tiger Woods, $90 million
Steven Spielberg, $332 million
Howard Stern, $302 million
50 Cent, $41 million
Cast of The Sopranos, $52 million
Dan Brown, $88 million
Read More

| Forbes


Posted by Dennis Velasco Categories: Cable, Editorial, Gossip, News,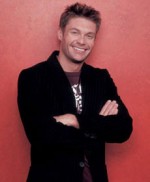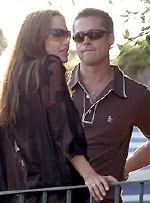 First of all, congratulations to Angelina Jolie and Brad Pitt. She gave birth to a beautiful (and considering the genes, this is more than a figure of speech) bouncing baby girl - Shiloh Nouvel Jolie-Pitt. Shiloh, welcome to the beginning of a strange life. And word of advice, when all of you get older, Maddox and Zahara will probably hate you because you'll be the only "legit" kid and actually look like mommy and daddy, but don't let them get to you. Just get all M.C. Hammer on them and say that you're 2 legit… a legit Jolie-Pitt and that they're just adopted. But, I'm being snarky now.
In any case, so where were you when you found out the news? I'm sorry the BREAKING NEWS as E! likes to say. I was watching the Chelsea Handler Show (funny and subtle compared to the in-your-face antics of most sketch comedy shows) at 12:30am on a Saturday night (I'm married now and don't do that clubbing thing anymore), when all of a sudden the BREAKING NEWS flashed on the screen and, forgetting the channel I was watching, thought that something happened in Iraq or some natural disaster occurred or something that was legitimately BREAKING NEWS!
But what did I see as I brought my buttcheeks to the end of my chair? Ryan Seacrest. A natural reaction upon seeing Seacrest, my buttcheeks instantly drew itself back, far away from his visage.
In any case, surreality came back to me, and upon regaining my bearings, listened to Seacrest "report" the birth of Brangelina's baby girl. I wasn't hanging upon every word he was saying, but I was interested being a celeb-o-phile, which you shouldn't tell anyone as I would lose ALL street cred in this admission. Anyway, something happened at the end of this BREAKING NEWS that just made me sigh and shake my head.
Seacrest signed off as "Seacrest."
What is wrong with this man?!?!? Okay, I can sort of understand the third person reference for American Idol because that whole "Seacrest out" thing was catchy and millions… and I mean millions of people dug it. But, does Seacrest really have to refer to himself in the third person for a 20 second report about Brangelina having a baby? Yo, Mr. Straight Line Smile (Don't lips usually curve? Seriously. I guess it must be the Botox), it's not always about you. The report is about Brangelina and the birth of their child, the same way this post is about them and you. Geez! What a "dropping my name" whore. Anyway, it's late here on the East Coast…
Velasco out.
© Gear Live Media, LLC. 2007 – User-posted content, unless source is quoted, is licensed under a Creative Commons Public Domain License. Gear Live graphics, logos, designs, page headers, button icons, videos, articles, blogs, forums, scripts and other service names are the trademarks of Gear Live Inc.