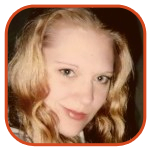 Posted by K.C. Morgan Categories: Prime Time, Reality, CBS, Survivor, Gossip,
Turn back now if you don't want to know what happened during the epic three-hour Survivor: Redemption Island finale event, which aired on Sunday night.
The maestro managed to secure his victory at last. Joined by Natalie Tenerelli, 19, and Phillip Sheppard, 52, "Boston Rob" Mariano, 35, faced one of the show's most unsympathetic juries in history… and still managed to procure all but one of the votes.
Only Ralph, the red-haired farmer, cast a vote Phillip's way, no surprise after the touching heart-to-heart the two shared at the last tribal council. Rob, who orchestrated the entire game from day one, offered up a sweet speech to the jury before they unleashed a bitter tirade against the last three standing. Natalie was best known for being Mariano's faithful lapdog, Phillip made himself one of the most unpopular castaways in show history… and in the end, it was David who most eloquently pleaded Rob's case to the others.
Click to continue reading Survivor Finale: Redemption At Last
Read More

| Yahoo! News

Reality vet Russell Hanz has just tasted the sting of elimination for the first time... and, it's kinda sweet. The three-time Survivor cast member alienated most of his tribe (Zapetera) early in the Survivor: Redemption Island competition, and for once he didn't manage to escape a heated tribal council on Wednesday night.

After winning two challenges in a row, the six-strong alliance (which includes current immunity idol holder Ralph) in the Zapetera tribe decided to throw the joint reward/immunity challenge. Led by Rob Mariano, the competing Ometepe tribe marched quickly to victory.
Click to continue reading Survivor: Russell Eliminated, Redemption to Follow?
Survivor: Redemption Island began with 16 contestants on a helicopter. Each new face hides a different personality, only a few of which began to emerge by the end of the season premiere. The new cast was dropped on the Nicaraguan beach, where show host Jeff Probst waited to greet them.
There was no lengthy sorting procedure -- each already knew to which tribe they belonged. Just as they formed their groups, Probst introduced a surprise in the form of two additional contestants. The helicopter arrived to deposit two of the show's most well-known villains, "Boston Rob" Mariano and Russell Hanz, on the beach. They drew buffs to find which team they would lead. Russell ended up with the Zapatera group, receiving several groans. Rob was received with squeals and smiles by the Ometepe tribe.
Click to continue reading Survivor: Redemption Island Premieres with Twists, Idols and Villains
Read More

| E! Online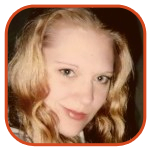 Posted by K.C. Morgan Categories: Prime Time, Reality, CBS, Survivor, Video,
The 22nd season of Survivor will reunite two of the show's most infamous villains -- "Boston Rob" Mariano and Russell Hantz. The two will be pitted against each other on opposing teams populated with 16 Survivor newbies.
Survivor: Redemption Island is set in Nicaragua and brings a brand-new twist to the well-known reality game: eliminated players get a second chance. Players who are voted off will not leave in this version of the game. Instead, they'll be exiled to Redemption Island. On the island, they'll have to survive until another contestant has been voted off to join them. The two will engage in a duel for supremacy, with the winner returning to the game.
Click to continue reading Survivor's Redemption Island: Rob vs. Russell, Ver. 2
Read More

| CBS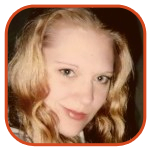 Posted by K.C. Morgan Categories: Prime Time, Reality, CBS, Survivor, Gossip,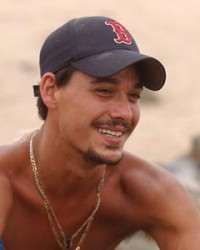 Survivor's newest installment (premiering in February) will feature many familiar faces from seasons past.
The Heroes vs. Villains cast will contain Rob Mariano, who made headlines after he proposed to girlfriend Amber Brkich on the season finale of Survivor: All-Stars. The couple went on to compete in The Amazing Race before they were featured in a ten-episode stint in their own series on Fox Reality.
"Hopefully, I can sway some people my way," "Boston" Rob said of the upcoming show. Mariano is the proud new father of new daughter Lucia Rose, who's currently just four weeks old. He'll be one of the villains of the newest Survivor cast, joined by other players like Courtney Yates, Randy Bailey, Tyson Apostol and Benjamin Wade.
(To get a look at TV Envy's Midseason Programming Schedule, click here.)
Read More

| Yahoo! News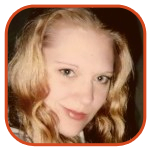 Posted by K.C. Morgan Categories: Reality, CBS, Amazing Race, The, Survivor, Gossip,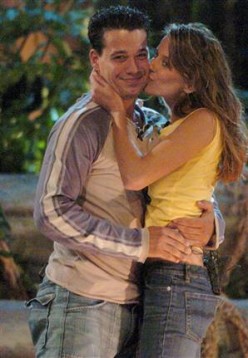 You may remember Rob and Amber Mariano from the two weeks where they stole every single magazine cover in the industry, just after the end of Survivor: All Stars. The pair met and fell in love while filming the reality series, which they went on to win. On the final grand finale for the season, Amber Brkich walked away with $1 million… and an engagement ring from "Boston Rob." They were soon married on a TV special that detailed their wedding plans and celebration.
The pair went on to second-place success on The Amazing Race before they starred in ten episodes of their own reality series, Rob and Amber: Against the Odds. Now, the super couple has added a new member to their team of two: their first baby.
Lucia Rose Mariano was born July 4 in Florida, where the couple now lives. "We are over the moon with happiness at her arrival," said Rob of the happy event.
Read More

| E! Online


Posted by Wendy Michaels Categories: Reality, Amazing Race, The, Survivor,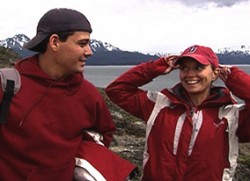 Rob Mariano looks like he's never going to bite the hand that feeds him. I'm talking about the Survivor: Marquesas contestant, Survivor All-Stars runner up, and Amazing Race/AR: All-Stars contestant who also had his wedding to Survivor All-Stars winner Amber Brkich made into a reality special… well, you get the idea. This guy is riding the reality show concept until it's run dry. Hey, why get a real job when you can just keep popping up on TV? Similar to the saga that many a Real World/Road World/Gauntlet/Inferno return contestant has done. This time though, Mariano is unveiling his own reality show project, called Tontine. Here's the rundown—15 contestants compete for $10 million (incidentally, "the biggest cash prize in the history of reality television") over 100 days. Each can gain "a special key" to unlock part of the grand prize. Of course, they have to compete in challenges to gain the keys and the last survivor… er, contestant standing with all 15 keys at the end unlocks the big prize. Mariano promises, "It's a competition reality show that will last over 100 days on all seven continents of the world. [It's going to be] bigger than Survivor, bigger than The Amazing Race. And with Mariano behind it, how could it not be? Well, I say that somewhat sarcastically. The grand prize makes it appealing, but his bloated analysis of it topping two of the biggest reality shows on TV is just downright obnoxious. Look for Mariano and casting director Tad Frank (who has done casting for Survivor, AR and The Bachelor) at a city near you this summer. The show is expected to air in Spring 2008.
Read More

| Reality TV World


Posted by Wendy Michaels Categories: Prime Time, Reality, CBS, Amazing Race, The, Survivor,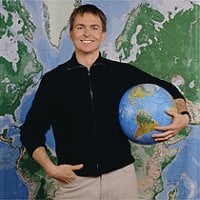 OK, I admit it, sometimes the "All-Star" concept can stink. But in this case, The Amazing Race may bring back some great contestants to have another go at it. Hey, if nothing else, it beats the pants off of the "family edition" they did! So, who will be back for the All-Star edition? So far, Rob Mariano and Amber Brkich of Survivor fame and David and Mary Conley (Team Kentucky) look to be making a comeback. Season five couples Colin Guinn and Christie Woods as well as Mirna Hindoyan and Charla Faddoul are also rumored to make the cut. Rumors were swirling that season six's Jonathan Baker and Victoria Fuller may return, but thankfully the ever-grouchy Jonathan will not be on the All-Stars. Season nine winners BJ Averell and Tyler MacNiven and season five winners, Chip and Kim McAllister will also not be returning. The Amazing Race: All-Stars began filming in Miami last week. The remaining stars have yet to be confirmed, but look for this newest installment next year!
Read More

| E! Online

© Gear Live Media, LLC. 2007 – User-posted content, unless source is quoted, is licensed under a Creative Commons Public Domain License. Gear Live graphics, logos, designs, page headers, button icons, videos, articles, blogs, forums, scripts and other service names are the trademarks of Gear Live Inc.