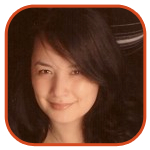 Posted by Veronica Santiago Categories: Comedy, Drama, ABC, Cable, CBS, FX, FOX, NBC, Desperate Housewives, Nip/Tuck, Prison Break, The Office, DVD,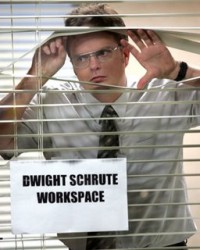 Given the theatrical DVDs releasing this week, television programs are looking better than ever. Here's just a sampling of the many shows on tap this Tuesday:
30 Rock (Season 1)
Rules of Engagement (Season 1)
Robot Chicken (Season 2)
Prison Break (Season 2)
Desperate Housewives (Season 3)
The Office (Season 3)
Nip/Tuck (Season 4)
NOTE: Click here to see the Movies-On-DVD options for this week.

Posted by Wendy Michaels Categories: Drama, Prime Time, FOX, Prison Break, Ratings, Renewals,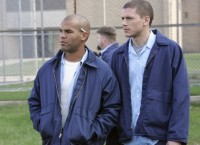 I'll admit it. I loved Prison Break during the first season, but have steadily lost interest this year. The start of season two, I'd watch the show while doing something else… the last few weeks, I just haven't watched it at all. I do get second-hand info from my husband and recaps, and it does sound like things are picking up again. But a third season? Honestly, what are they going to do for a third year? You just know it was more exciting when they were locked up, so maybe season three will have them back in the slammer? Creator/executive producer Paul Scheuring said, "It's going to return to the fundamental conceit, to the roots of what the show was about." Yep, sounds like they might be back behind bars after all. "They got scattered in the winds—their stories became separate and defused," Scheuring said. "They will come back together again, (and) their conflicts and interactions will return." Ratings are still going pretty well, with an average of 9.1 million tuning in each week.
Read More

| Yahoo! News


Posted by Wendy Michaels Categories: Drama, Prime Time, FOX, Prison Break, Gossip,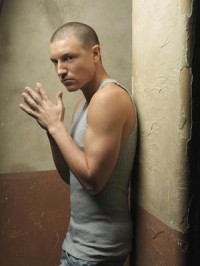 Well, here's one actor that's certain to have an E! Boulevard of Broken Dreams special. Lane Garrison, who had a glimpse of the spotlight when he played Tweener on Prison Break, has been charged with manslaughter, driving under the influence, and providing alcohol to a minor. In this case, life is imitating art, since Garrison has already played the make-believe role of inmate. Garrison was involved in a car crash that injured two 15-year-old girls and killed a 17-year-old boy in December. Today, Garrison was charged with vehicular manslaughter. If convicted, Garrison could have over six years of prison time ahead of him. According to his lawyer, Garrison was invited to a party by the teenagers and crashed his car into a tree on the way to there. His blood-alcohol level was more than twice the legal limit for California.
Read More

| Yahoo! News


Posted by Wendy Michaels Categories: Drama, Prime Time, ABC, Grey's Anatomy,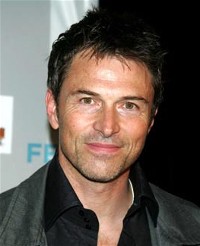 From the never-aging men's club (of which, Rob Lowe is president), Tim Daly will be joining the cast of the hoped-for Grey's Anatomy spinoff. Daly will appear in the upcoming two-hour Grey's Anatomy episode that is expected to launch a spinoff featuring Dr. Addison Montgomery (Kate Walsh). Also on board for the new series is Paul Adelstein, who plays Secret Service Special Agent Paul Kellerman on Prison Break. What's that mean for Prison Break fans? Is the writing on the wall for Agent Kellerman? That's another story, I suppose. Adlestein did appear in the pilot episode of Grey's. Sexy Taye Diggs has already signed on for the episode and potential new series. The two-hour extravaganza will put Addison in a position that may have her leaving Seattle Grace. Daly was last seen in the canceled series The Nine.
Read More

| Zap2it


Posted by Wendy Michaels Categories: Drama, Prime Time, FOX, Prison Break, Gossip,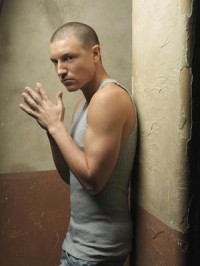 Lane Garrison, who played "Tweener" on the Fox drama Prison Break was involved in a car accident over the weekend that resulted in the death of a 17-year-old boy. Media sources are now reporting that alcohol may have been a factor in Garrison striking a center median, jumping a curb and striking a tree in his 2001 Land Rover. There were also two 15-year-old girls in the SUV, one of which was listed in critical condition following the crash. Witnesses to the accident said that he may have been drinking and the Beverly Hills Police said the actor displayed "symptoms of alcohol intoxication." Garrison suffered only minor injuries in the crash. Names of the teenagers have not been released.
Read More

| Zap2it


Posted by Wendy Michaels Categories: Drama, Prime Time, FOX, Cancellations, Ratings,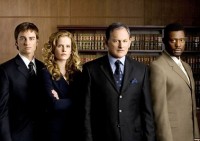 It's been speculated for quite some time that Fox's drama Justice would be cancelled. With ratings never quite making the grade and a shift in date/time, the series just never quite took off. In case you're not familiar with the show, Justice starred Victor Garber and was produced by Jerry Bruckheimer. So, it seemed like greatness in the making. But then, so did Smith and you know what happened there. It seemed Fox at least tried to give Justice a fighting chance by moving it from Wednesdays at 9:00 p.m. to Mondays at 9:00 p.m. (following Prison Break). Only 5.9 million viewers tuned in last week, with only about half of the Prison Break lead-in audience hanging on to watch Justice.
Read More

| CNN


Posted by Wendy Michaels Categories: Drama, Prime Time, FOX, Prison Break,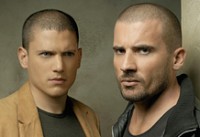 Hooked on Prison Break's storyline? There may be more truth to it than fiction. Two brothers are alleging that Prison Break was their idea—based on their experience in the 1960s. Robert Hughes was wrongfully imprisoned and his brother, Donald, helped him escape. They were on the run for four years following the break out from a juvenile facility.
The Hughes brothers have filed a lawsuit against Fox, saying their agent had sent the network their manuscript in 2001, but the net passed on it. Donald Hughes, now 63, told the Associated Press, "It's a classic case of the rich trampling on the poor." No details yet on the damages and costs that the Hughes brothers are seeking.
Their story does share some commonalities with Prison Break—Robert, then 16, was wrongfully accused of threatening his mentally ill mother with an ice pick. Even though she later took back the accusation, the court ruled that he serve time until he turned 21. His brother, Donald, effectively busted Robert out of jail just two months later. For four years, they lived as fugitives—they were exonerated in 1968. Even some of the names and places in Prison Break are similar to those in their manuscript, the brothers contend.
Read More

| Access Hollywood

© Gear Live Media, LLC. 2007 – User-posted content, unless source is quoted, is licensed under a Creative Commons Public Domain License. Gear Live graphics, logos, designs, page headers, button icons, videos, articles, blogs, forums, scripts and other service names are the trademarks of Gear Live Inc.