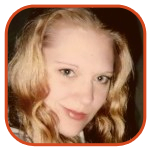 Posted by K.C. Morgan Categories: Comedy, Prime Time, NBC, The Office, Gossip,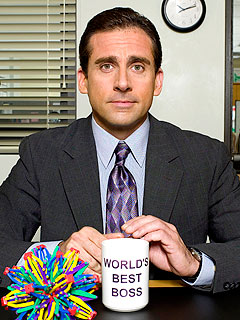 Well, it sort of means he'll be on the show for a little longer. Steve Carell's final turn as Michael Scott will be broadcast in a special 50-minute episode of The Office. In a little present to Thursday night watchers, NBC will also extend Parks & Recreation and 30 Rock. Look for Carell's big good-bye on April 28.
Read More

| Perez Hilton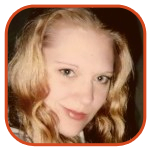 Posted by K.C. Morgan Categories: Drama, Prime Time, Reality, Specials, Cable, MTV, Gossip, News, Rumors,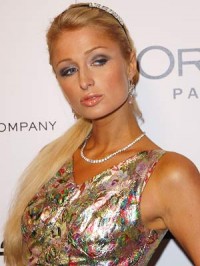 Near the beginning of the Paris Hilton documentary, which recently aired on MTV, Hilton stated, "I didn't really plan this, it just happened."
"This" would be her unprecedented fame and fortune—the empire she created from simply being an heiress. "I haven't really done anything I'm ashamed of," she added.
Clips, weird camera angles and little snippets of interviews made the documentary highly confusing, not at all cohesive. In addition to following Paris around, MTV cameras addressed Kathy and Rick Hilton, Donald Trump, and others who have helped shape the heiress's life.
Click to continue reading Paris Hilton Revealed in New Documentary
Read More

| MTV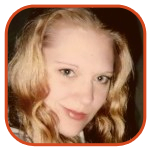 Posted by K.C. Morgan Categories: Games, Prime Time, Reality, NBC, Editorial,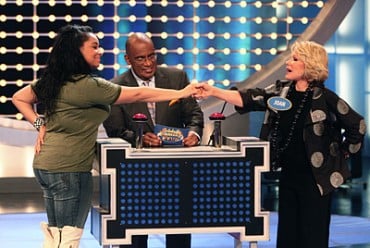 The first ever spin-off of Family Feud, a game show which itself was originally a spin-off, premiered last night on NBC. Very few changes to the standard show format, along with celebrities and much larger cash prizes helped NBC pull down promising ratings for this summer show.
Feud first began airing in 1976 with host Richard Dawson at the helm. His charm, slightly chiding nature and constant kissing quickly cemented him as one of TV's best-loved hosts. In those early days, ABC owned the show, which was canceled by the network in 1985.
The show was born again on CBS in 1988, this time with petite Ray Combs holding center stage. This version was officially canceled in 1993, but continued as a syndicated version (amid some host troubles) until 1995. The show would not return again until 1999 on FOX as a daytime syndicated spot. Nine years of set changes and host changes have kept Feud on FOX ever since, with re-runs always available on GSN.
Click to continue reading Celebrity Feuds Win for NBC
Read More

|
NBC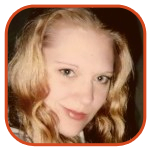 Posted by K.C. Morgan Categories: Drama, Prime Time, Cable, Editorial,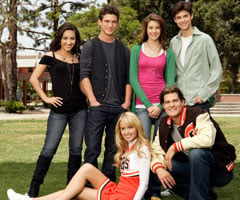 I'm not going to mince words, here - I've never been a huge fan of ABC Family's programming. I've stopped on the occasional PG movie and watched re-runs of Who's Line, sure, but I've never been driven to see one of the channel's original shows. At least, not until now. I accidentally came across a promo the other day for the network's new The Secret Life of the American Teenager, and stunningly I found it absolutely gripping.
Even more amazingly, I really want to see the premiere. The episode airs July 1, but to whet your appetite the ABC Family' site is showing the same promo which got under my skin, if you want to catch a glimpse.
Click to continue reading Teenager's Secret is Out - Will Success Follow?
Read More

|
ABC Family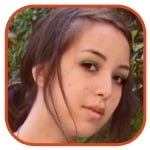 Posted by Robin Paulson Categories: Action, Drama, Prime Time, Sci-Fi/Horror, NBC, Heroes, Announcements, News, Rumors,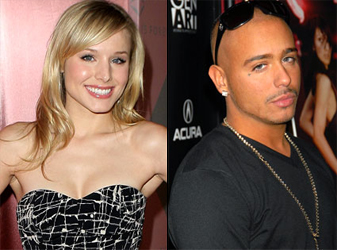 As always, much has been said here and there about the upcoming, much-anticipated season of Heroes. Thankfully, Kristin over at E! was able to throw us a bone this past week.
She confirms that former Veronica Mars star Francis Capra has signed on for at least three episodes on NBC's hit show as a thug… with (of course) a power. Sad but as always, Kristin (nor anyone else for that matter) is keeping his power under wraps.
Many fans of Veronica Mars are excited to see Capra and former co-star Kristen Bell on the small screen again. E! does confirm that the pair will share at least one scene together.
Read More

|
E! Online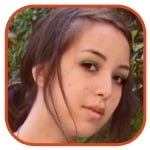 Posted by Robin Paulson Categories: Action, Comedy, Drama, Kids, Prime Time, The CW, America's Next Top Model, Heroes, Lost, The CW, Cancellations, News, Ratings,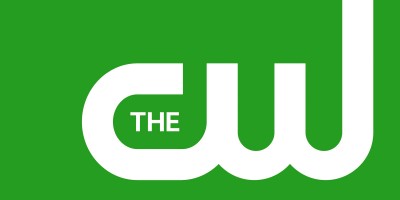 Not only do television stations have to deal with battling technology nowadays, but they also have been fighting another war when it comes to selling ads. Unfortunately for the CW, it seems to be losing quite a bit on both fronts, selling nearly 40% less of prime time ads than they did the previous year.
The drop in sales is not merely from the drop in ratings this year (down 23%)—in actuality, it may be largely due to the fact that the troubled station has cut down its programming from 15 to 10 hours a week, eliminating Sunday night from their lineup. Marketing was, however, able to sell 8% more in ad prices compared to last year, solely relying upon its appeal to younger audiences with shows like Gossip Girl, America's Next Top Model, and the upcoming Beverly Hills 90210 remake. With their break from WWE, the CW will have to pray that more pre-teen girls jump on board to watching their shows to cover the lack of ratings pull Smackdown received.
Click to continue reading The CW Fails to Sell, Continues With Youth
Read More

|
Los Angeles Times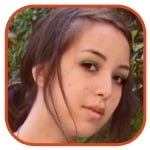 Posted by Robin Paulson Categories: Action, Comedy, Drama, Prime Time, ABC, Cable, CBS, FX, NBC, The CW, DVR, Editorial, HDTV, News, Ratings, Renewals,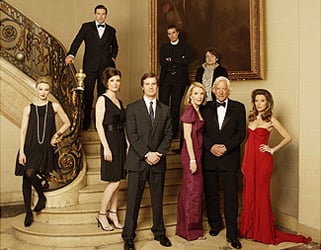 Thanks to tape recorders, DVR, video on demand, webcasts, and more, statistics have revealed that not only have the 27 series that premiered last year bombed, but nearly 9% of prime time viewers went M.I.A. since last year.
Okay, okay, so maybe it's not completely technology's fault. After all, studios do allow their episodes to be streamed online, and yeah, there was that little itty-bitty writer's strike that went on for 100 days. Either way, network executives are always battling TiVo/DVR systems, although no one knows for sure just why they stream their own episodes online. Thankfully, they haven't given up on us. Instead, they're getting a bit more creative.
Click to continue reading Technology Battles Primetime, Networks Don't Give Up
Read More

|
Canadian Press/Google

Posted by Jacci Lewis Categories: Prime Time, Reality, CBS, Editorial, Features, News,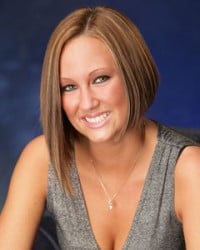 It has been a couple of weeks since I've written about Big Brother 9. While I've watched most of the episodes in between then and now, I have to say it was getting to be a bit like my on-again, off-again relationship with the soap opera One Life to Live. I've missed years at a time and still know exactly what the storyline is.
A quick recap of the past few weeks: James was voted out then quickly voted back in when the house guests were given the chance to either bring back a mystery house guest (Alex) who had already been evicted or bring back James. In an odd turn of logic, even some of the guests who gave James the boot voted him back in within a few minutes. (I think they feared the mystery guest was either super-annoying Amanda or super-annoying Jen.)
Once James got back in the house, he and Chelsia began a reign of terror that ended with Boston roofer Matt evicted and his former "soul mate" daft Oregon bikini barista Natalie vowing revenge. Later, under-the-radar king Adam won Head of Household. He nominated Chelsia and James for eviction but James later won the Power of Veto and saved himself. Adam then put Sharon up as a pawn next to Chelsia bringing us to tonight's eviction: Chelsia is out.
Click to continue reading Checking into the Big Brother House: Chelsia Gets the Boot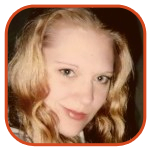 Posted by K.C. Morgan Categories: Prime Time, Reality, FOX, Hell's Kitchen, Gossip,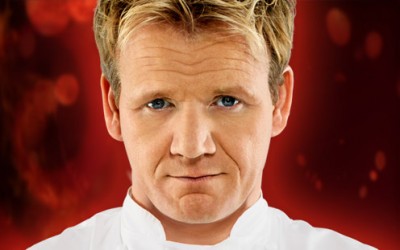 Hell's Kitchen fans no longer have to wait for rising temperatures to enjoy Gordon Ramsay's fire - this summer sensation has been bumped up to spring. But before we move on to a whole new crop of competitors, let's not forget the ones we loved from last summer.
In a recent Access Hollywood interview, Gordon Ramsay gave the dish on the fate of some of our faves and even dropped a few hints about the sizzling new scenes yet to come. Last season's Julia caught attention early for her determination and heart-wrenching elimination, where Ramsay told her he wanted to send her to culinary school for formal training, an offer not given to any other HK competitor. Ramsay called the former Waffle House chef an "amazing lady, extraordinary talent," and warns "don't think you've seen the last of this lady." Julia did in fact go to culinary school, and Ramsay has promised that she'll be back, though "not too sure where she's going to pop up." He still keeps in touch with her, and almost all the contestants of the show.
Click to continue reading Hot Summer Series Gets a Spring Run
Read More

|
MSNBC

Posted by Jacci Lewis Categories: Prime Time, Reality, CBS, Editorial, News,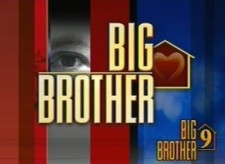 Mr. Nice Guy Ryan finds himself holding all the cards in the Big Brother 9 house, at least for a couple of days.
Last night, the 27-year-old college student from Ohio nominated first-timer Chelsia and previously evicted, then resurrected Sharon for eviction this coming Wednesday.
That was about the only interesting revelation in this particular episode. Again, I question why this show needs to be on three nights a week. Surely, with the writer's strike over CBS could come up with something better for their prime-time line-up?
Click to continue reading Big Brother 9: Ryan Nominates Two For Eviction
© Gear Live Media, LLC. 2007 – User-posted content, unless source is quoted, is licensed under a Creative Commons Public Domain License. Gear Live graphics, logos, designs, page headers, button icons, videos, articles, blogs, forums, scripts and other service names are the trademarks of Gear Live Inc.