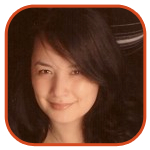 Posted by Veronica Santiago Categories: Comedy, Drama, Games, Kids, Music, Prime Time, Reality, Specials, ABC, Bravo, Cable, FX, FOX, MTV, NBC, Showtime, The CW, America's Next Top Model, Desperate Housewives, Grey's Anatomy, Saturday Night Live, Survivor, The Office,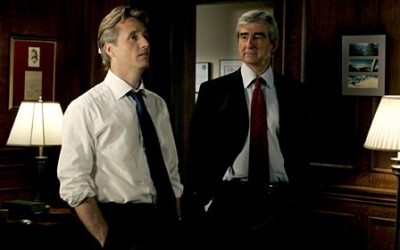 (You can view TV Envy's Fall Television Programming Schedule here.)
MONDAY (11/3)
Inside the Actors Studio (Bravo, 8pm): Season 15 premiere. "A conversation with Oscar-winning actress Goldie Hawn, who retraces her career journey and discusses her books, her tattoo and her mother's death." James Lipton will also retrace the moments when Hawn's career started dying a slow death.
Saturday Night Live Presidential Bash 2008 (NBC, 9pm): "A ready-for-prime-time political skewering, featuring new material and a collection of politically-themed clips from the show's archive." This could be your last chance to laugh before you cry.
First Class All the Way (Bravo, 9pm): Series premiere. "Sara whips up a high-end getaway to Paris and Monaco for a clique of privileged women, but there's a bump in the road when a passport goes missing." I just hate to see a privileged woman miss out on a trip.
The Hills (MTV, 10pm): "Audrina moves out." Haven't we seen this episode already? Oh wait - we just saw it unfold in Us Weekly.
Click to continue reading This Week on TV (11/3-11/9)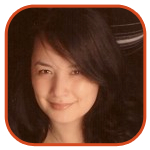 Posted by Veronica Santiago Categories: Award Shows, Comedy, Daytime, Drama, Food & Home, Games, Late Night, Music, Prime Time, Reality, Sci-Fi/Horror, Specials, Talk Shows, Bravo, Cable, CBS, FOX, HBO, MTV, NBC, Syndication, The CW, Entourage, Oprah Winfrey Show, Prison Break, Saturday Night Live,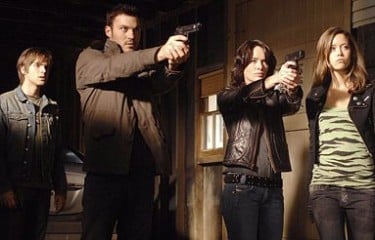 (You can view TV Envy's Fall Television Programming Schedule here.)
MONDAY (9/8)
The Oprah Winfrey Show (Syndicated, check local listings: Season 23 premiere. Oprah kicks off her new year with over 150 Olympians. Medals, schmedals. I'm sure they're all hoping for free cars.
Terminator: The Sarah Connor Chronicles (FOX, 8pm): Season 2 premiere. "Agent Ellison handles the aftermath of Cromartie's massacre." Now if a pool full of dead bodies doesn't spell things out for Ellison, nothing will.
Take Home Nanny (TLC, 8pm): "Parents of aggressive twins need help from Emma to get the kids to behave well for a dinner with a teacher at the new school they want the boys to attend next year." After they're accepted, the twins then become the teacher's problem.
Prison Break (FOX, 9pm): "Michael and his crew have one day to find the other five cardholders or they'll go back to prison." Yeah, yeah, yeah - been there, done that.
Click to continue reading This Week on TV (9/8-9/14)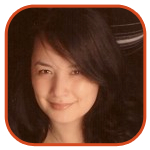 Posted by Veronica Santiago Categories: Daytime, Sports, Talk Shows, Syndication, Oprah Winfrey Show, News,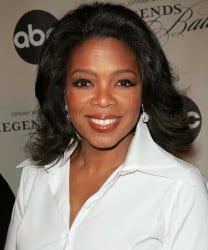 Next week, Oprah Winfrey will piggyback off the success of the Beijing Games to help kick off her program's new year.
On Wednesday, the talk show queen will gather over 150 US Olympians for a celebration in Chicago's Millennium Park. The event will be taped to air on Monday, September 8, the premiere date for The Oprah Winfrey Show's 23rd season.
Michael Phelps, Kobe Bryant, Nastia Liukun, Misty May-Treanor, Kerri Walsh and Dara Torres are amongst the athletes scheduled to appear.
Those hoping to attend the "welcome home celebration" can find information on tickets here.
Read More

|
Chicago Sun-Times

Posted by Jacci Lewis Categories: Food & Home, Kids, Prime Time, Reality, Bravo, Cable, Top Chef, Editorial, News,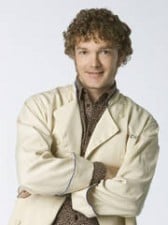 Time now to check in on what's cooking in the Top Chef Chicago kitchen. The last two weeks have seen pretty boy/chef Ryan and the remaining half of the lesbian couple/competitors, Jen, go home. (Girlfriend Zoi went home in episode 5.)
This week New Zealand native and resident mop head Mark got the axe but not before questioning whether head judge Tom Colicchio, likes him personally. Sadly Mark, I think it might just be your food. This week's challenge involved cooking for kids and he made vegetable curry, you do the math.
This week also saw single-mom Antonia get back in the game in a big way (last week she nearly went home thanks to a badly improvised dish involving polish sausage). That was then, this is now. Last night, Antonia won both the Quickfire and Elimination challenges.
Click to continue reading Top Chef Chicago: Mark Out, Antonia Back in the Game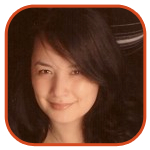 Posted by Veronica Santiago Categories: Action, Animation, Comedy, Drama, Food & Home, Kids, Music, Prime Time, Reality, Sci-Fi/Horror, Specials, ABC, Bravo, Cable, CBS, FX, FOX, NBC, The CW, ER, Heroes, My Name Is Earl, Nip/Tuck, Top Chef,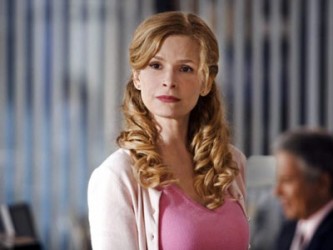 MONDAY (12/3)
Click to continue reading This Week on TV (12/3-12/9)

Posted by Wendy Michaels Categories: Daytime, Late Night, Talk Shows,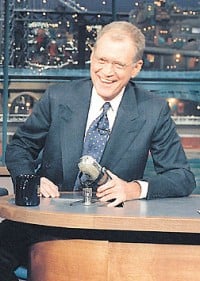 Aww, it's cute that David Letterman and Oprah Winfrey have reconciled. I mean, that whole "Oprah—Uma" thing that Letterman did oh so many Oscars ago is certainly water under the bridge by now? Winfrey finally made her peace and appeared on Late Show in 2005. Sure, she wanted to plug her musical The Color Purple, but it was a stellar reunion nonetheless. Now it's Dave's turn to repay the favor—he'll appear on an upcoming installment of Oprah's talk show, which will tape the week of September 10th. This is big for a couple of reasons—first, Letterman rarely appears on anyone's show; second, it's Oprah. You can't get much bigger than that. I've been a fan of Letterman since I was a kid who could barely keep my eyes open for his show. Come to think of it, I can barely keep my eyes open as an adult for late night television anymore. Have I come full circle? Oprah will be taping in New York City at Madison Square Garden, with her focus on the sixth anniversary of 9/11. Rest assured, her chat with Letterman is not expected to be a serious interview… so you can expect plenty of goofiness from Dave (and maybe a bit from Oprah too). This kicks off Oprah's 22nd season of the show. Oprah and Dave last appeared on a Super Bowl commercial together.
Read More

| E! Online


Posted by Wendy Michaels Categories: Daytime, Talk Shows, Syndication, News, Rumors,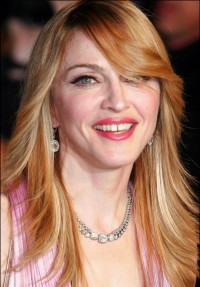 If you're having trouble keeping up with all of the latest happenings of Madonna's recent adoption of 13-month-old David Banda, look no further than Oprah to clear things up. Things were going swimmingly with her and hubby Guy Ritchie's recent adoption process. In fact, many child rights groups were saying that things were going too easily for the couple—and too quickly. Madonna was able to gain custody of the child easily and even have him come to live with them in England. Typically, Malawian laws do not allow international adoptions or require the parents to live in the country for up to one year for evaluation. Then, the boys' father spoke out, saying that he didn't really understand the permanency of an adoption. He told the Associated Press on Sunday, "If we were told she wants to take the baby as her own, we would not have consented, because I see no reason why I should give up my son."
So, where does the adoption stand and what is all of the controversy about? Madonna will be shedding light on the details during an upcoming interview on The Oprah Winfrey Show. The show will air on Wednesday.
Read More

| E! Online

Posted by Eric Chaloux Categories: Music, ABC, FOX, NBC, American Idol, Oprah Winfrey Show, Talent, The Sopranos, News,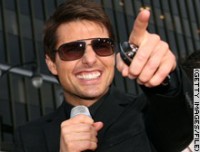 The most powerful celebrity according to Forbes Magazine's Celebrity 100 is Tom Cruise. If that wasn't a downer…I don't know what else is. To make the list Forbes looks at a celebrity's earnings and media appearances over the last 12 months, traditionally June to June.
New members of the Celebrity 100 club this year include the cast of The Sopranos in the ninth spot. U2 was the highest-paid music group on the list. Jerry Seinfeld was the highest-paid comedian, but only the 28th most powerful celebrity. Meanwhile, American Idol stars Simon Cowell (29th) and Ryan Seacrest (88th) made their debuts on the Celebrity 100. Simon's earnings were put at $43 million, Seacrest's at $12 million. And yes, the stars of The Simple Life made the list as Paris Hilton came in at 56th and Nicole Richie snuck in at 95th. Paris' dog didn't make the cut. The 100th spot goes to ABC's star of Extreme Makeover: Home Edition, Ty Pennington.
He's a look at Forbes Magazine Top 10 List:
Tom Cruise, $67 million
The Rolling Stones, $90 million
Oprah Winfrey, $225 million
U2, $110 million
Tiger Woods, $90 million
Steven Spielberg, $332 million
Howard Stern, $302 million
50 Cent, $41 million
Cast of The Sopranos, $52 million
Dan Brown, $88 million
Read More

| Forbes

© Gear Live Media, LLC. 2007 – User-posted content, unless source is quoted, is licensed under a Creative Commons Public Domain License. Gear Live graphics, logos, designs, page headers, button icons, videos, articles, blogs, forums, scripts and other service names are the trademarks of Gear Live Inc.