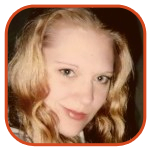 Posted by K.C. Morgan Categories: Reality, Cable, MTV, Gossip,
The new season of the Jersey Shore, set in Italy instead of Jersey, won't be anything like the reality show fans have come to know and love. The mayor of Florence, where the show is scheduled to be filmed, has set forth several rules that could completely change everything.
Mayor Matteo Renzi says that cast will not be allowed to be filmed in bars and clubs in which alcohol is served, and cannot be filmed drinking in public. Jersey Shore will not be filmed in a way that promotes Florence, Italy as a "drinking town," and should be filmed in a way to promote Italy -- featuring culture and food.
Which means we might have to watch scenes of Snooki eating. With luck, MTV will just go ahead and pull the plug on the show right now.
Read More

| Perez Hilton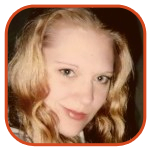 Posted by K.C. Morgan Categories: Prime Time, Reality, Cable, Gossip,
A mistress, a twin and an aging diva - and that's just the beginning of Celebrity Rehab, season 4. A whole new cast of has-beens, never-weres and true former icons will come together, under the guidance of Dr. Drew Pinsky, to learn how to kick their addictions. Now find out how Donald Trump, Tiger Woods and half a million dollars are involved with the show's production.
Twin Jeremy London, who recently made headlines for his drug-related difficulties, has officially joined the cast. Former model Janice Dickinson, Jason Wahler (The Hills), Leif Garrett, Frankie Lons (Keyshia Cole's mother) and oil heir Jason Davis will be joining him - not to mention, Tiger Woods mistress #1 Rachel Uchitel. Filming on the third season was pushed back, because producers couldn't get enough star power on the series. With additions like Uchitel, London and Garrett, Celebrity Rehab is looking positively addictive again.
Click to continue reading Celebrity Rehab Season 4 Cast Announced Amid Reality TV Drama
Read More

| E! Online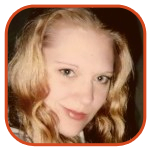 Posted by K.C. Morgan Categories: Comedy, Drama, Prime Time, The CW, Gossip,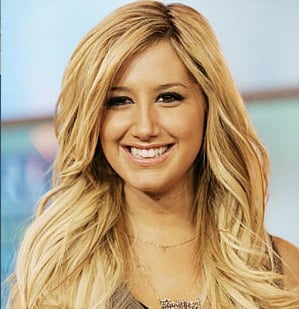 High School Musical's Ashley Tisdale will be making the move from cable to network this fall. According to reports from the CW camp, the Disney actress will be joining a new pilot in the fall.
The drama series will center on competitive college cheerleading, a Bring It On-esque weekly named Hellcats. It's one of many new dramas the CW will be trying out for the fall season.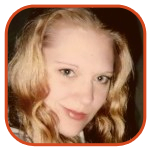 Posted by K.C. Morgan Categories: Comedy, Music, Prime Time, FOX, Gossip, Video,
FOX premiered the new Glee trailer during Tuesday's American Idol. The minute-long clip is filled with goodies: a Beatles song, more than one zinger from Jane Lynch and even a great slushie-in-the-face moment.
The new season premieres April 13, so just try to hold out until then! In the meantime, get a glimpse of all the action with the above video.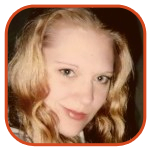 Posted by K.C. Morgan Categories: Comedy, Late Night, NBC, Saturday Night Live, Renewals,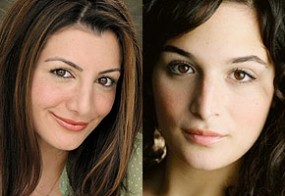 UPDATE: Michaela Watkins and Casey Wilson have both been let go from the show.
Tina Fey and Amy Poehler, two of SNL's strongest female cast members, have moved on to other projects. So who will step into their shoes? Many are anticipating the arrival of two new women on the set, but this is a huge disservice to one who's been quietly waiting for a chance to step into the spotlight.
Jenny Slate and Nasim Pedrad could be two bright spots in the upcoming 35th season of Saturday Night Live, both coming from comedy backgrounds. But SNL already has a funny female to light skits on fire; Kristen Wiig has been on the show for a few years now, and always manages to score laughs.
Click to continue reading Two New Females to Join SNL Cast
Read More

| E! Online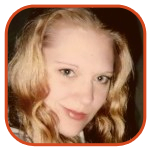 Posted by K.C. Morgan Categories: Drama, Prime Time, The CW, Cancellations, Gossip, Renewals, Rumors,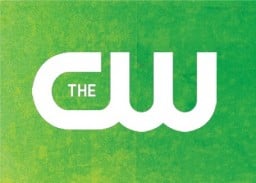 There were times, before Gossip Girl, when the CW might have started to fade into oblivion…moments when it seemed the network was still struggling. But in shows like Gossip Girl and 90210, the CW managed to strike gold. Melrose Place will premiere this fall, launching the channel toward even bigger success. So what else is in store for CW viewers?
Right now, the rumored Gossip Girl spinoff is a no-go. That's not currently on the CW's plate, though fans will no doubt keep the hope of a new GG series alive. Talks for Gossip Girl spinoffs are still ongoing, but it doesn't seem they've settled on a sure idea yet. The Body Politic pilot (featuring Brian Austin Green and Gabrielle Union) won't make it all the way to the schedule, either. This wasn't the only casualty of many good pilots the CW decided to pass on…for now.
Click to continue reading The Future of the CW
Read More

| E! Online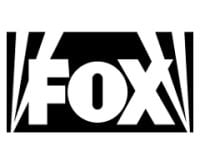 FOX will offer up no less than seven new shows for the next television season - and that's just for a start. The network could choose up to ten new programs to round out the schedule.
Right now, seven shows have been given the go-ahead to put forth a pilot for the network. This includes four comedies and three dramas. Entertainment president Kevin Reilly stated that he plans to order five new comedies and five (or more) dramas for the upcoming season.
Find out what FOX has in store for you after the jump.
Click to continue reading FOX's New Shows: A Lucky Seven?
Read More

| Yahoo! News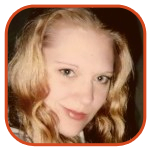 Posted by K.C. Morgan Categories: Music, Prime Time, Reality, FOX, American Idol, Features, Renewals,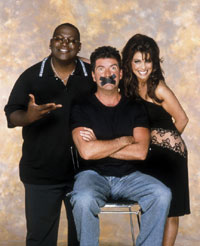 After weeks and weeks of off-season Idol news (both Taylor Hicks and Katharine McPhee were dumped by their labels, Jordin Sparks debuted an album that tanked, and of all people Brandon Rogers is part of the Idol TV Guide coverage this year), there's finally something worth talking about: American Idol is back.
The much-anticipated FOX reality show has promised more talent and the same lovable judges to keep us entertained through a long winter full of striking writers. The two-hour season premiere, which starts Tuesday, also promises a few new elements - but more of what fans loved in the past, too.
Click to continue reading Finally, 'American Idol' Is Back!
Read More

|
LA Times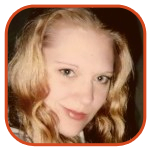 Posted by K.C. Morgan Categories: Prime Time, Reality, NBC, Apprentice, The - Donald, Gossip, Renewals,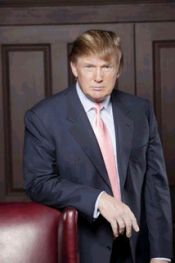 NBC, the fourth-place station that's willing to try anything to boost dismal ratings, will use celebs to tempt viewers into a new season of Trump's The Apprentice. Rosie O'Donnell's spokesperson has said Rosie will not be involved with the show – ever. The Apprentice will come back next year at mid-season with the winning celebrity donating their winnings to charity, instead of working for Trump. So, basically, it's a huge waste of time for all parties, and just the latest terrible idea to come out of desperate-for-viewers NBC. The Apprentice was actually canceled…but seriously, what else has NBC got these days? So it's back. And that's that. Donald suggested extending the invitation to Rosie to join the cast, an idea that O'Donnell's publicist shut down cold. Rosie is, however, in talks with NBC to consider doing another project. No celebs have yet been attached to this latest Apprentice project – yet, how could they resist the allure of appearing on the lowest-ranking network? Gee, I wonder how this new season of The Apprentice will do with fans.
Read More

| Yahoo News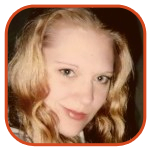 Posted by K.C. Morgan Categories: Reality, Sci-Fi/Horror, Cable, Renewals,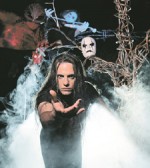 There are still six new episodes left in the third season of Criss Angel's Mindfreak, the magical A&E show that's unlike anything else on TV. Though this is obviously one of those series that falls decidedly more into the "Entertainment" category of "Arts & Entertainment," it has been one of the more successful for the network. And for good reason: Criss Angel performs tricks that even rationale can't seem to explain. In past seasons of the show, Criss has been run over by a car, blown up inside a box with explosive, and electrocuted. What could be possibly do in his new season to top the crazy tricks he's already performed in the past? This is the same man, mind you, that levitated from rooftop to rooftop in glittering Las Vegas, right in the middle of broad daylight. Yet, Criss Angel promises the best is still yet to come.
Click to continue reading Don't Freak! There's More Criss Angel to Come
© Gear Live Media, LLC. 2007 – User-posted content, unless source is quoted, is licensed under a Creative Commons Public Domain License. Gear Live graphics, logos, designs, page headers, button icons, videos, articles, blogs, forums, scripts and other service names are the trademarks of Gear Live Inc.