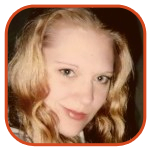 Posted by K.C. Morgan Categories: Music, Prime Time, Reality, FOX, American Idol, Gossip,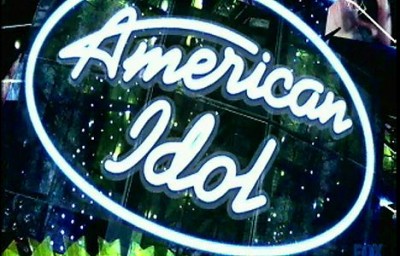 The Top 7 results show of American Idol opened with a movie trailer-like collection of clips, set to rousing music while an announcer narrated.
"I think America's going to have a tough call…but I think I know who's going to leave," Quentin Tarantino, the week's mentor, told the camera.
Ryan Seacrest announced an "all-star" line-up for the night's performances, which included pre-recorded performances from Disney's golden child Miley Cyrus and Oscar-winning Idol alum Jennifer Hudson.
The Ford video featured the song "Freeze Frame" and showed Idols on faux magazine covers, a concept I'm pretty positive we saw back in Season 6. These videos are becoming almost unbearable. The Top 7 then sang "Maniac," each making a big entrance from various places in the theater. This was one of the better group performances of the whole season. For once, the number seemed polished and practiced - at least, more so than it has seemed in weeks past.
Click to continue reading American Idol 8: Top 7 Results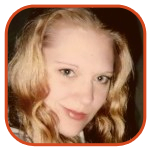 Posted by K.C. Morgan Categories: Music, Prime Time, Reality, FOX, American Idol, Gossip, Rumors,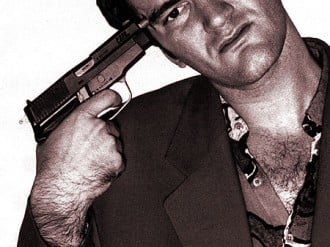 Next week, American Idol's lucky seven will sing songs from cinema. In other words, buckle up for some show tunes, Idol watchers.
Quentin Tarantino will act as a mentor to the Idols, a role for which he'll surely draw on his movie-making expertise to help the singers convey the right emotions. I'm imagining a night filled with Hollywood classics from movies like My Fair Lady, West Side Story and The Music Man. It's much more likely I'll hear tunes from The Jonas Brothers' latest flick. But, alas, not all things are perfect.
Performances from Disney darling Miley Cyrus and Jennifer Hudson will be featured during the Top 7 results show to celebrate movie week.
(You can find all the American Idol 8 posts here.)
Read More

| EW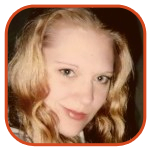 Posted by K.C. Morgan Categories: Award Shows, Prime Time, Reality, Specials, ABC, Gossip,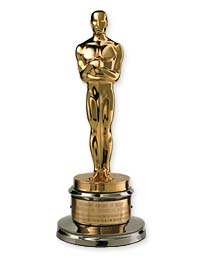 Sure, they look great when they've got costume directors, wardrobe designers and practically bottomless budgets on the set. But when movies are left to their own devices, some of them seem unable to complete the simple task of dressing themselves well. The winners have been announced in every category but one: best dressed.
Who worked the red carpet? Who chose to wear something that didn't work at all? View the best (and worst) in 2009 Academy Awards fashion after the jump.
Click to continue reading Oscars Fashion: Here's Lookin' At You, Movie Stars
Read More

| Examiner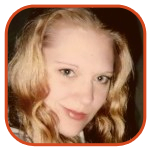 Posted by K.C. Morgan Categories: Music, Prime Time, Reality, Specials, Video,
During a sexy London TV performance that some say was far too mature for the sweet 16 singer, Miley Cyrus strutted around stage in short shorts as she frolicked to her new single. There's only one problem: Cyrus doesn't know all the words to her song.
Watch the above video to see the performance of "Fly on the Wall" - you'll find the slip-up about one and a half minutes in. After the number was over, Cyrus flashed a grin at one of her back-up dancers and said "I forgot the words!"
Disney really shouldn't overwork their biggest star so hard. Come on guys, let her learn the songs before she performs them.
Read More

| LA Times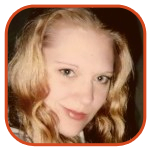 Posted by K.C. Morgan Categories: Award Shows, Music, Prime Time, Reality, Specials, Gossip,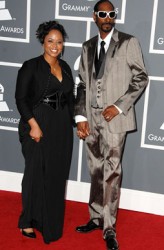 Every year, Grammys are awarded to the music industry's best, brightest and most tuneful. Many songbirds showed off their stuff on the big stage, but first they had to walk down the red carpet and past the cameras. Which stars made music with their fashion…and which celebs hit a sour note?
Find out who wore what after the jump.
Click to continue reading Fashions of the 2009 Grammys
Read More

| TV Guide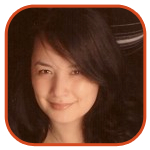 Posted by Veronica Santiago Categories: Award Shows, Prime Time, Cable, HBO, NBC, News,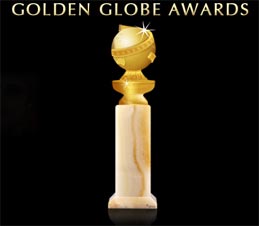 One year after a strike-induced absence, the drinking resumed. Although the 66th Annual Golden Globe Awards drew its usual set of followers tonight, this year's program carried even more significance than usual. The reason? Heath Ledger.
With or without the Dark Knight nomination, the ceremony would have been interesting. Was this going to be the year a film about an Indian game show (Slumdog Millionaire) won top prize? Would either Meryl Streep (Mamma Mia, Doubt) or Kate Winslet (Revolutionary Road, The Reader) walk away with two awards? Could Mickey Rourke's comeback performance in The Wrestler earn him a surprise win over Sean Penn (Milk)?
To find out the answer to these questions (and many more), you can read our detailed coverage after the jump!
Click to continue reading 2009 Golden Globe Awards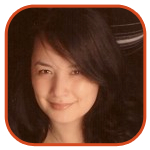 Posted by Veronica Santiago Categories: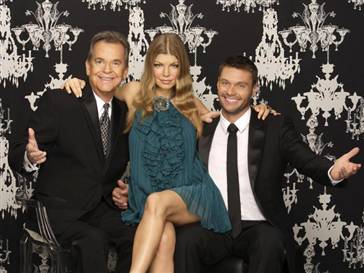 (You can view TV Envy's Midseason Programming Schedule here.)
MONDAY 12/29)
Seven Deadly Sins (History, 9pm): "The sin of lust is examined in the opener of a seven-part series exploring the seven capital vices, including their origin in religious teaching and history's worst perpetrators." In case you needed some help thinking of a good resolution.
Bromance (MTV, 9pm): Series premiere. "Brody Jenner is introduced to nine guys who will be competing to be part of his entourage." Finding someone less annoying than Spencer Pratt shouldn't be too hard.
The City (MTV, 10pm):: Series premiere. "Whitney Port arrives in New York City and begins working for iconic fashion designer Diane von Furstenberg." And by "working," we mean she'll be giving Diane free publicity.
100 Greatest Hard Rock Songs (VH1, 10pm): "A five-part countdown of the Top 100 hard rock songs begins." On VH1, Daughtry is considered hard rock.
Click to continue reading This Week on TV (12/29-1/4)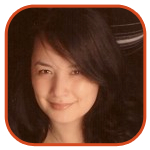 Posted by Veronica Santiago Categories: Animation, Comedy, Drama, Music, Prime Time, Reality, Sci-Fi/Horror, Specials, ABC, Bravo, Cable, CBS, FOX, NBC, TNT-HD, Amazing Race, The, Desperate Housewives, ER, Grey's Anatomy, Heroes,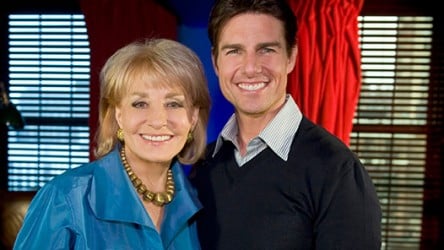 (You can view TV Envy's Master Programming Schedule here.)
MONDAY 12/1)
Shrek the Halls (ABC, 8pm): Hopefully this Mike Myers laugher will help us all forget The Love Guru.
Inside the Actor's Studio (Bravo, 8pm): "Daniel Radcliffe, star of the Harry Potter film franchise, charts his career journey." I'm not sure I want to see James Lipton enthusiastically talking about Radcliffe's nude Broadway performance.
Heroes (NBC, 9pm): "Ando, Sam and Frack try to restore Hiro's memory with a comic book." Any person trying to follow this series should be given an instruction manual.
Boston Legal (ABC, 10pm): "When Denny receives bad news about the state of his Alzheimer's, Alan goes before the Massachusetts Supreme Court to plead for access to an experimental drug that can help his condition." Alzheimers? Maybe Shatner simply forgot why George Takei dislikes him so.
Click to continue reading This Week on TV (12/1-12/7)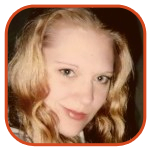 Posted by K.C. Morgan Categories: Reality, Gossip,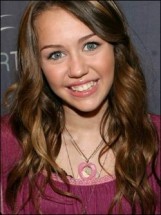 Here's a big surprise: teen superstar Miley Cyrus would like to spend even more time in front of the cameras. The Disney sensation was promoting her work in Bolt when she stopped to chat with E! News about her own career desires.
"I would want to do a reality show like 'The Real World' because I think that's crazy," she told reporters. "Anyone who would do that has some serious guts." Or issues with exhibitionism.
"I just want to be in a really nice house, with cameras following me around," she elaborated. I actually kind of thought her life was already like that - cameras and all. We've certainly seen enough pictures of her in somewhat private situations. "I can just sit there, eat Cheetos, read my book, hang out all day."
So, if Cyrus was doing a reality show, we'd all get to watch her eat junk food, read and sit around. This would absolutely tank…with any other star but her. I actually believe people would watch this gladly, and I'm quite sure someone is pitching the idea to MTV even at this moment.
Referring to her life, Cyrus said, "It's like a free reality show, I just don't get paid for it." Don't worry, fans, Cyrus actually gets paid prettily by Disney for her work. "They're always there," she complained of the paparazzi.
Sure, I get it. Sometimes it's uncomfortable to have the photogs taking shots. Why not just install cameras and sound equipment in one's home instead?
Read More

| E! Online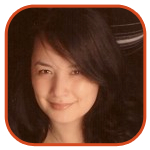 Posted by Veronica Santiago Categories: Animation, Comedy, Drama, Kids, Reality, Sci-Fi/Horror, ABC, Cable, CBS, FOX, NBC, WB, DVD,
Here are some of the TV on DVD options available this Tuesday.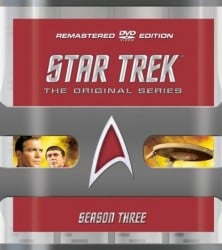 Bones (Season 3)
Burke's Law (Season 1, Vol. 2)
Charmed (Complete Series)
Daniel Boone (Season 6)
Doctor Who (Series 4)
Gene Simmons Family Jewels (Season 3)
Ghost Hunt (Season 1, Part 2)
Hannah Montana (Season 1)
Hawaii Five-O (Season 5)
McHale's Navy (Season 4)
The Odd Couple (Final Season)
Star Trek: The Original Series (Remastered) (Season 3)
Read More

| Amazon

© Gear Live Media, LLC. 2007 – User-posted content, unless source is quoted, is licensed under a Creative Commons Public Domain License. Gear Live graphics, logos, designs, page headers, button icons, videos, articles, blogs, forums, scripts and other service names are the trademarks of Gear Live Inc.