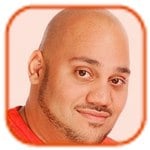 Posted by Andru Edwards Categories: Comedy, Gossip,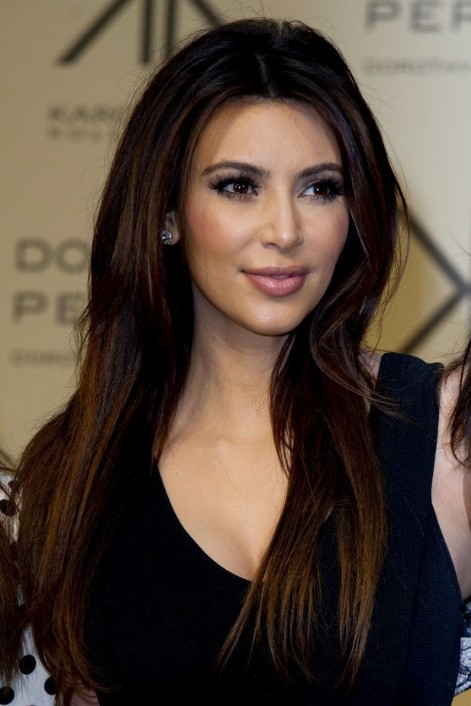 It looks like Britney Spears isn't the only one with dreams of her own sitcom - Kim Kardashian wants in on the comedy business, too.
The Keeping Up With the Kardashians star enjoyed filming scenes as a marriage counselor in forthcoming movie Temptation and is now keen to branch out further away from reality TV.
"My character is pretty light throughout the film, so it's fun. It was interesting to work with people that I've liked for so long, and just to work with Tyler Perry was amazing and such a good experience. I definitely do see myself branching off and maybe doing a sitcom or something other than reality. I've been in talks [but it] is nothing serious yet," she said.
Despite appearing in several reality TV shows with her family, Kim is keen to keep her baby off the television and will do everything she can to keep the child out of the public eye, though she knows it won't be easy: "When you go places, there are paparazzi and cameras; you can only do so much to avoid it. But I can do what I can to just not have my child on TV."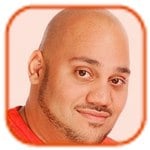 Posted by Andru Edwards Categories: Prime Time, Reality, Cable, Gossip, Rumors,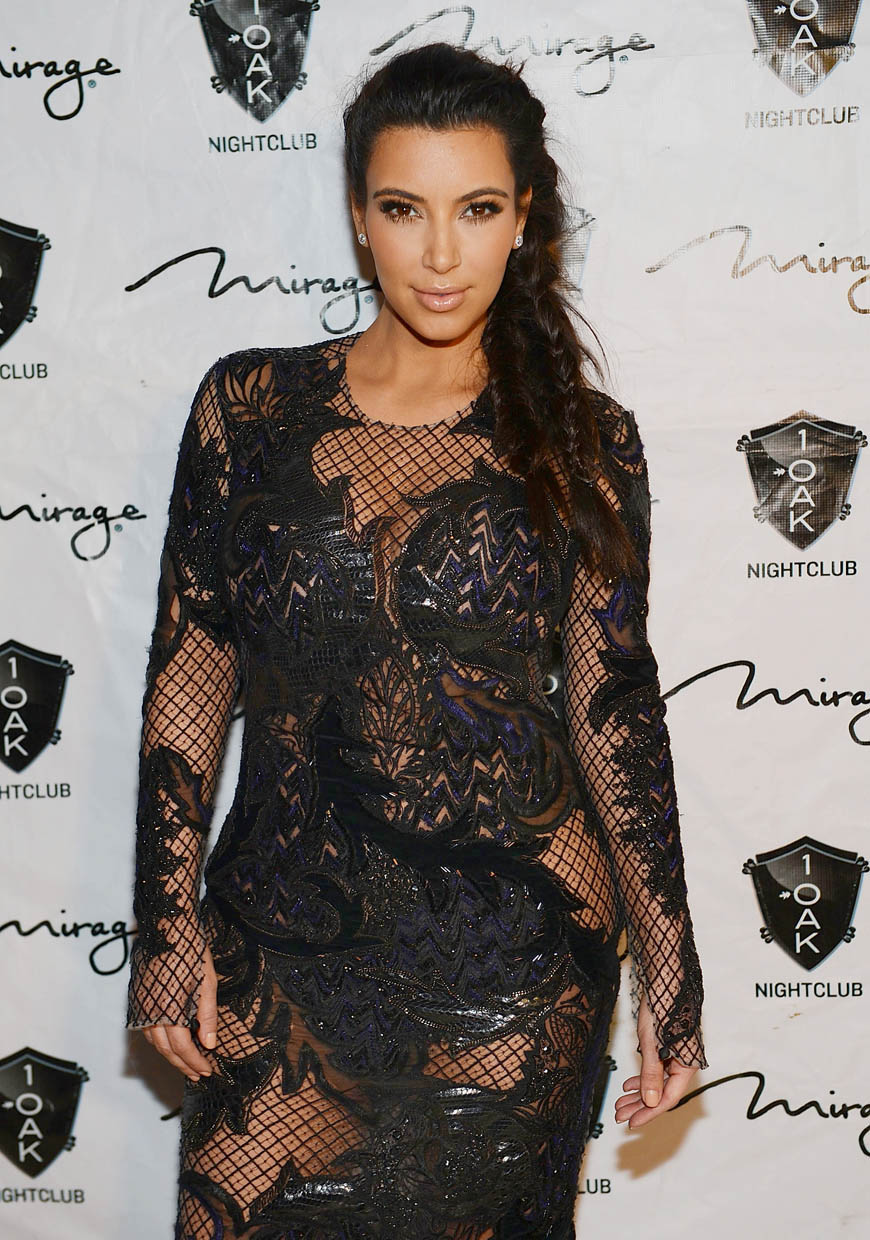 Kanye West might force Kim Kardashian to quit reality TV.
The "Clique" singer - who recently announced his girlfriend of nine months is expecting their first child in June - is said to be uncomfortable about the idea of her documenting her pregnancy on her family's series Keeping Up With The Kardashians but is willing to go along with it for now.
A source close to the 35-year-old rapper told HollywoodLife.com, "You know Kanye is just rolling with the punches right now with everything. He not tripping - YET! All this TV is new to him and Kim is explaining to him that everything is going to be OK and she's encouraging him to just go with the fact that the pregnancy -- or at least part of it -- will be filmed. I know deep down, [Kanye] isn't trying to pimp out his baby like that. He and Kim got way more than enough money to take care of 100 kids if they want to have that many. But he know that when it comes to Kim and her family, especially that mother of hers, it's all business and that show is how they make their money. So he juggling all this [stuff] in his head right now, but he ain't all hyped about it yet because it hasn't gone down yet - the filming that is."
Click to continue reading Kim Kardashian May Quit TV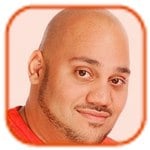 Posted by Andru Edwards Categories: Drama, Prime Time, Reality, Cable, Gossip, Rumors,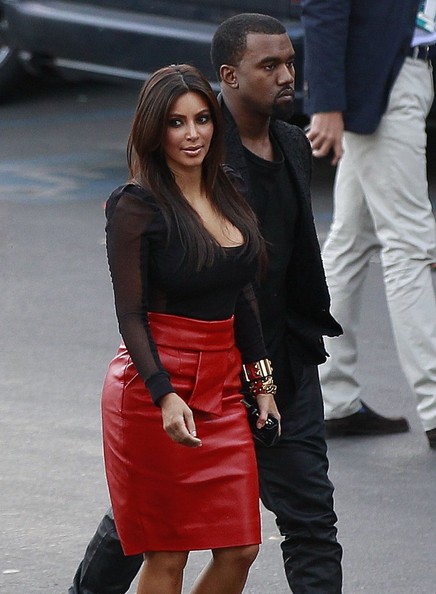 Kanye West reportedly wants Kim Kardashian to quit her reality TV show.
The rapper has made appearances in Keeping Up with the Kardashians but doesn't want to be seen in the series again. The hip-hop star thinks Kim should walk away from the program that made her famous and take her career in a different direction.
"Kanye doesn't want to film the show anymore. And he doesn't want Kim to do reality TV either. He's pushing her to stop. Kanye wants to be in control of his image, not at the mercy of show producers. The Kardashian show hurts his cool image," a source said.
Kim, 32, appears in the show with her mother Kris Jenner, stepfather Bruce Jenner, sisters Kourtney and Khloe Kardashian, brother Rob Kardashian, and half-sisters Kendall and Kylie Jenner. The series is hugely popular and although Kim is considering taking her boyfriend's career advice, she is worried how her mother Kris - who is also her manager - may react if she left the show. "If Kanye persuades Kim to leave reality TV, Kris will hate him for it. It will rob her family of their income," the source explained.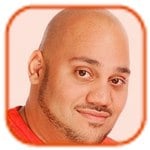 Posted by Andru Edwards Categories: Music, Prime Time, Reality, FOX, Gossip, Spoilers,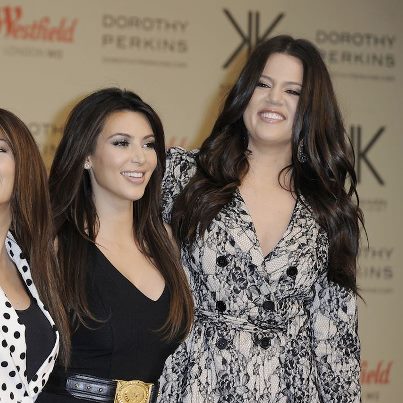 Kim Kardashian is allegedly "envious" of her sister's X Factor job.
Relations between the 32-year-old Keeping Up With The Kardashians star and her 28-year-old sibling Khloe are reportedly very tense since her younger sister secured the high profile presenting job last month. A source told Life & Style magazine that the reality TV star "has become deeply envious" of Khloe's job and it has already "led to some serious tension" in their family.
"Kim and Khloe has been fighting lately because Kim is extremely jealous of Khloe's career. [Kim] feels like Khloe had become the breakout star of the family, and she hates it," an insider said.
Khloe - who is married to Clippers basketball star Lamar Odom - previously revealed that her older sister had given her constructive criticism on how to improve her presenting skills. "My sisters have already texted me tips, which I love. I love constructive criticism. I've never done this before, so I just think I can only get better - hopefully. My sister Kim was like, 'You did amazing, but don't yell so much!' I did notice at some points, I was like, 'Why did I just yell?'" she explained.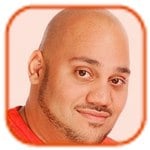 Posted by Andru Edwards Categories: Prime Time, Reality, Cable, Gossip,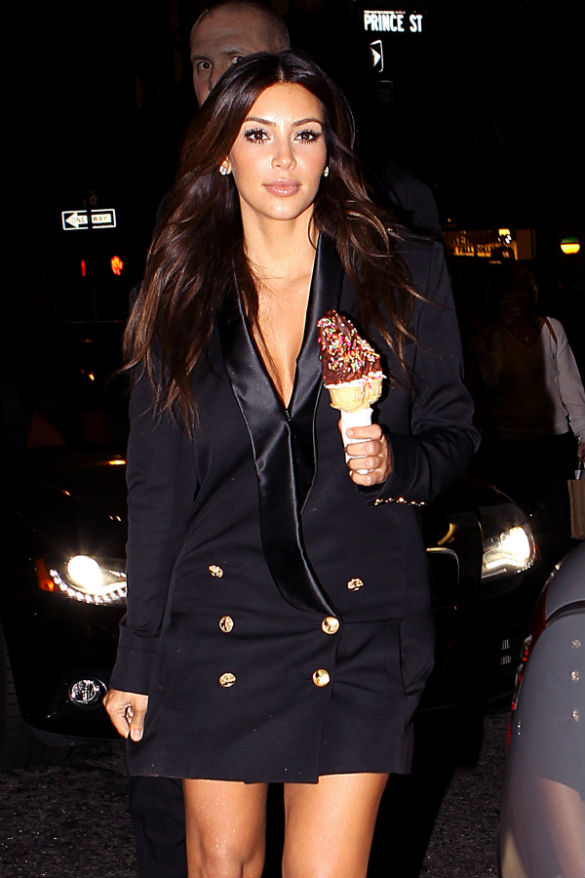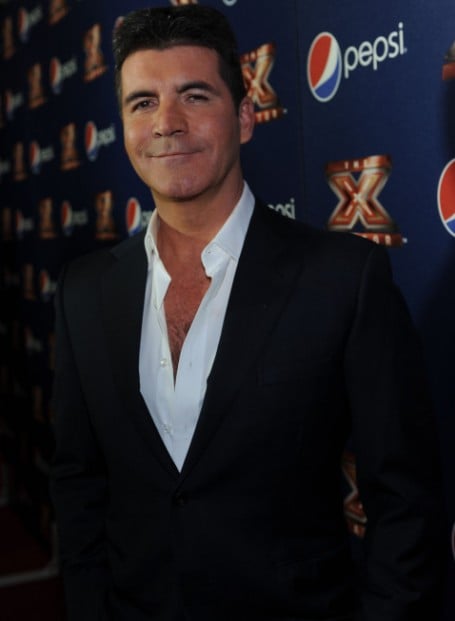 Simon Cowell adores Kim Kardashian. The music mogul is a huge fan of the reality TV star - whose sister Khloe is in the running to be the new host of The X Factor - as he loves her "naughty side" and insists she should be given a star on the Hollywood Walk of Fame. "She's very cute and has a naughty side. I adore her. They shouldn't have denied her a star on the Walk of Fame," he said.
Simon also has high praise for Kim's boyfriend Kanye West, calling the hip hop musician an "innovator." He said, "I think he's super-talented and an innovator. He knows what he's doing. Plus he's controversial and I like that."
Click to continue reading Simon Cowell Loves 'Naughty' Kim Kardashian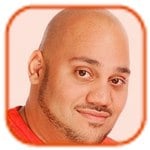 Posted by Andru Edwards Categories: Prime Time, Reality, Cable, Gossip,
Kim Kardashian and Kanye West are too busy to have a spin-off reality television show.
While Kim currently appears with her sisters Khloe Kardashian and Kourtney Kardashian on Keeping Up With The Kardashians, the businesswoman is apparently too pressed for time to think about a spin-off like Khloe and Lamar. "I think they're kind of busy right now," her mother Kris Jenner told E! Online about the prospect of an additional series.
Meanwhile, the matriarch says she wouldn't mind if her daughter decided to marry her rapper partner. "Anything that makes Kim happy, I'm thrilled," she added. The mother-of-six added that she is unsure about whether their wedding be a big TV event like Kim's 2011 nuptials to estranged husband Kris Humphries. "You know what, I don't even have an answer for that. That's so crazy, I really don't know. I think that as long as the kids are happy, I'm happy. Whatever floats their boat," she said.
Kris added that right now the family is occupied with Kourtney new baby daughter, Penelope: "I'm so content right now. Kourtney's such a great mum and we have such an amazing family. Penelope is such an amazing addition, so I'm thrilled."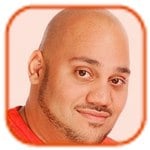 Posted by Andru Edwards Categories: Comedy, Drama, Prime Time, ABC, Bravo, Cable, CBS, FOX, 30 Rock, Desperate Housewives, Gossip,
Sofia Vergara has been named the highest-earning television actress.
The Modern Family star earned around $19 million between May 2011 and May 2012, thanks to her role on the show, endorsement and licensing deals - including a clothing line at KMart and advertising campaigns for Diet Pepsi, Burger King and Cover Girl - and earnings from her media company LatinWE, figures compiled by Forbes magazine show.
The acclaimed financial tome placed Kim Kardashian in second place with $18 million over the same time period, $7 million more than her sister Khloe Kardashian, who placed fifth, made in that year.
Desperate Housewives actress Eva Longoria ranked third thanks to her $15 million earnings. While she and her co-stars on the drama - Felicity Huffman, Teri Hatcher and Marcia Cross - all earned around $8 million for the final series of the show, Eva's earnings were boosted by endorsement deals with L'Oreal and Pepsi Next, sales of her cookbook, two fragrances and earnings from other acting roles.
Click to continue reading Sofia Vergara is Television's Highest-Paid Actress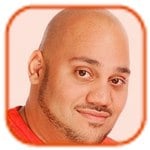 Posted by Andru Edwards Categories: Prime Time, Reality, Specials, Gossip,
Oprah Winfrey will appear on a forthcoming episode of Keeping Up with the Kardashians.
The television megastar recently interviewed a number of members of the Los Angeles-based family - including Kim, Khoe and Kourtney and their mother Kris Jenner - and it has been confirmed she will now be seen in a forthcoming instalment of the E! network show.
Click to continue reading Oprah Winfrey to Appear on Keeping Up With the Kardashians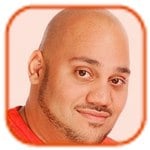 Posted by Andru Edwards Categories: Reality, Talk Shows,
Bruce Jenner regrets sharing his stepdaughter's wedding with the world.
The former Olympic athlete - who is married to Kris Jenner - admitted that Kim Kardashian's ill-fated marriage to basketball player Kris Humphries would have been best kept under wraps.
"The only thing [I wish I could take back that the public has seen], the whole wedding thing. We went so overboard on that. And the way it turned out and everything," she said.
However, Bruce claimed that the extravagance of their ceremony was out of genuine love at the time but their feeling changed rapidly: "And, because I mean at the time it was honest...I mean, I was all in, you know? But then it turned so quickly."
When asked by Oprah if he believed the marriage was going to work, Bruce didn't say he believed it would but confided that he rooted for it to last.
Bruce said, "I was hoping it would work."
Click to continue reading Bruce Jenner Regrets Sharing Kim Kardashian's Wedding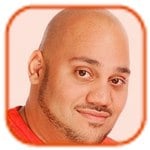 Posted by Andru Edwards Categories: Drama, Reality, Specials, Talk Shows, Cable, Oprah Winfrey Show, Features, Gossip, Internet,
Oprah Winfrey says Kim Kardashian's explanation for her short-lived marriage to Kris Humphries "leveled" her.
An interview by the media mogul with the entire Kardashian clan television stars is due to air on Sunday on her network OWN.
Oprah has revealed that the 31-year-old's split from the basketball player in October will be addressed in the program, Oprah's Next Chapter. "Everyone who's asked was the marriage a publicity stunt? Why did she leave after 72 days? Her answer leveled me," she wrote on her Facebook page.
Oprah hinted more about what will feature in the one-hour chat: "I genuinely wanted to know why they have become a cultural phenomenon, why so many people love to watch their every move and why so many others love to hate them. Are they completely ego centered? Are they really 'famous for being famous' or is there something more?"
Click to continue reading Oprah Winfrey: Kim Kardashian Leveled Me
© Gear Live Media, LLC. 2007 – User-posted content, unless source is quoted, is licensed under a Creative Commons Public Domain License. Gear Live graphics, logos, designs, page headers, button icons, videos, articles, blogs, forums, scripts and other service names are the trademarks of Gear Live Inc.