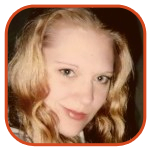 Posted by K.C. Morgan Categories: Prime Time, Reality, NBC, Rumors,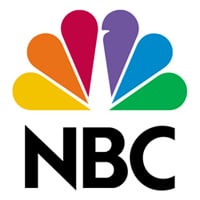 Though he's probably more famously known as Mr. Ripa, plenty of fans will still recognize Mark Consuelos from ABC's All My Children. The former daytime star will be in the spotlight as the host NBC's new reality dating drama, Age of Love. Though the concept sounds frighteningly similar to the bevy of other love-related shows out there, Age of Love puts at least one twist on an age-old reality setup. Imagine one 30-year-old hunk (Australian tennis star Mark Philippoussis) and a group of women all vying for his affection. Now imagine that the women are separated into two distinct categories: 20-somethings and 40-somethings. Now, that might be something.
Click to continue reading Consuelos Gets His Own Piece of the Spotlight
Read More

| TV Guide


Posted by Wendy Michaels Categories: Daytime, Late Night, Talk Shows, Syndication,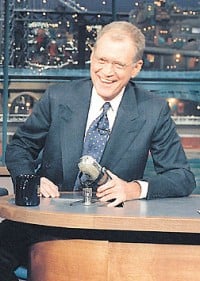 In one of those rare talk show appearances, Letterman will grace the stage of Live with Regis & Kelly for Reege's triumphant return following heart surgery. Letterman's guest appearance shows his continuing friendship with Regis, who filled in when Letterman was out with shingles in 2003. Regis was also the first guest booked on Late Night after Letterman returned from a quintuple-bypass surgery. Regis returns to his gabfest on Thursday, just six weeks after a triple-bypass heart surgery. Their ticker problems are not all the hosts have in common—they also share a doctor, since Dr. O. Wayne Isom performed both of their surgeries. Philbin's return seems speedy, but it's likely that fans have been missing him after the multitude of fill-in hosts. Regis returns just in time for May sweeps… after all, the show must go on!
Read More

| E! Online


Posted by Dennis Velasco Categories: Reality, ABC, HBO, Commercials, The Sopranos, Editorial, Spoilers,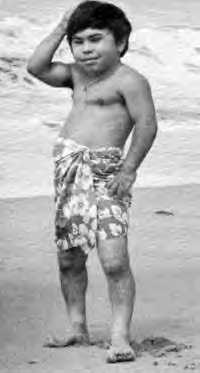 The Herve (Her-vay) Report will take a look at the television industry and anything Kimberly Stewart tookis juicy in that all-consuming world of entertainment. And just like its namesake, the underrated and undersized Herve Villechaize, the report will be short and sweet, tackling a couple of topics and hitting you harder than a headbutt from Mr. Villechaize to the, well, we'll call them the "crazies."
Mark
Your Calendars!
Regis Philbin, the constant professional, will be making his return to HIS show (get out of the way, pretty boy Consuelos), "Live With Regis and Kelly" on April 26th after having triple bypass surgery about a month ago. The 75-year-old Philbin is most definitely a badass for wanting to come back to the daily grind and match wits with co-host, Kelly Ripa. So, give your props to the O.G.
The Men of Miami Will Feel the Heat
Okay, read Wendy Michaels' post on what I call, "Menudo's Back (And I Don't Mean ...Side)." Want to know what I think? HAHAHAHAHAHAHA!!! Can't we just leave it alone? Do we really need to find the next Menudo? What boy band from back in the day will be revisited with a lame reality show? Please don't let it be "Newer Edition." Please! Okay, wait, if Bobby Brown could host it and he's really messed up, and by this I mean "high," then okay I can go for it - only hilarity can ensue.
Wait, is Brown even NOT incarcerated to do this?
Aw, Shhhhhhh… It's The Sopranos
Last night's episode kicked butt! Thank goodness the violence is back!!! Okay, the ubiquitous SPOILER ALERT… seriously turn back before it's too late. The New York mob is just a straight up mess, especially now that Johnny Sack died of the cancer while doing his bid in the big house. I loved the cameo of Sydney Pollack, but I was half-expecting him to critique Vince Curatola's way of acting ala Pollack's Cingular commercial you see in movie theatres. Anyway, who DOESN'T think that Christopher is going to go for Tony's seat of power? Anyone? Anyone? Bueller?

Posted by Wendy Michaels Categories: Daytime, Late Night, Talk Shows, Syndication, Gossip,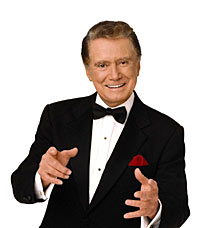 One of the hardest working guys in showbiz is going to have to take it easy for a little while. Regis Philbin, 75 (can you believe that?), has scheduled open-heart surgery for later this week. Philbin made the announcement today on Live with Regis and Kelly, saying, "There's some plaque in some arteries and I got to get it cleaned out." Huh, sounds a bit oversimplified, but Philbin said that chest pains and shortness of breath led his doctors to this decision. He also expressed his concern, saying "Darn it, I don't want to do it. Nobody wants to do it, I guess." Friend of Philbin, David Letterman underwent a quadruple bypass back in 2000. His recovery is expected to take five weeks and perky co-host Ripa commented that she would dress as a nurse and give him a sponge bath during recovery. In the meantime, look for a cavalcade of guest hosts to fill the void on the chatfest.
Read More

| Yahoo! News


Posted by Wendy Michaels Categories: Daytime, Talk Shows, News,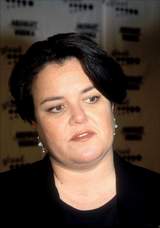 Is Rosie O'Donnell more than Barbara Walters can handle? First there was the big stink O'Donnell made over Kelly Ripa's conflict with Clay Aiken when he co-hosted Live With Regis and Kelly. Now come O'Donnell's remarks that have offended the Asian-American community. In response to the Danny DeVito drunken appearance, O'Donnell said, "The fact is that it's news all over the world. That you know, you can imagine in China it's like: 'Ching chong. Danny DeVito, ching chong, chong, chong, chong. Drunk. The View. Ching chong.' " Ugh. Can you imagine why people are offended? Of course, she is quick to smooth the waters, posting on her web site, "It was not my intent to mock." She also said that it was "comedy" and that she does "many accents and probably will continue to."
New York City councilman John C. Liu sent a letter to View executive producer Barbara Walters and told FOXNews.com, "The 'ching-chong' bit is not a trivial matter. It really hits a raw nerve for many people in the community – many like myself, who grew up with these kinds of taunts. We all know that it never ends at the taunts."
The group UNITY: Journalists of Color, issued the following statement: "By allowing O'Donnell's cheap jab at Chinese Americans to go unchecked, the network is essentially condoning racial and ethnic slurs. It's a practice that should not be tolerated in today's diverse society. That's our view."
Read More

| People Magazine

© Gear Live Media, LLC. 2007 – User-posted content, unless source is quoted, is licensed under a Creative Commons Public Domain License. Gear Live graphics, logos, designs, page headers, button icons, videos, articles, blogs, forums, scripts and other service names are the trademarks of Gear Live Inc.