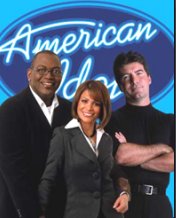 The scandal. The bad singing. The fierce competition. Last year's American Idol had all the ingredients for high-ratings reality success, but will FOX be so lucky in Season Seven?
Sweet-faced, young Jordin Sparks was declared last year's winner, but her new album has gained dismal sales. In fact, Sparks has released the lowest-selling Idol debut album in the
entire history
of the show. Have fans lost interest?
During a recent appearance on The View, Idol judge Randy Jackson also had few positive comments about the upcoming season. In recent weeks, Jackson has been present at the much-hyped Idol auditions and has witnessed firsthand what sort of talent America might see next month. Apparently, Randy wasn't "blown out the box" with this year's crop of young talent.
You can judge the competition for yourself when American Idol returns January 15th.
(You can find all the American Idol 7 posts here.)
Read More

|
MSNBC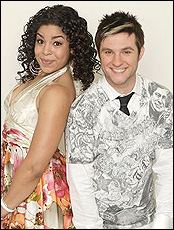 The hair. The smile. The voice. I admit I was not displeased with the results of last season's American Idol, though I'll further admit I wouldn't have minded if Blake Lewis had won over Jordin Sparks, either. The Idol winner just recently released her first album, but don't let that cast a shadow over Blake's news: he's got one, too.
Break Anotha is already on its way up the charts, the result of careful planning and consideration from Lewis. After all, he's been ready to release an album for years. The young runner-up arrived at the studio filled with ideas and musical samplers, resulting in an album that's covered with his own personal stamp. Even the title, Audio Day Dream, is a long-standing idea from out of Blake's own head. The album contains spirited licks, tuneful hits, and even a ballad (How Many Words) that Lewis says is his personal fave.
Read More

|
MSNBC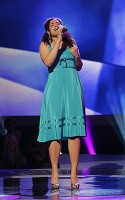 Jordin Sparks, the youngest American Idol winner to claim the crown, has just released her first album. The production is a result of her last-season victory…but is Jordin now last season, as well?
The seventeen-year-old included lightweight, loving little ditties on her album which enhance her wholesome image (part of the reasons fans fell in love with her), but there are some different sounds included as well. "Young and in Love" is a bit of a deviation for Sparks, though most of the other songs remain just as tame as fans want them to be. All in all, no big surprises for Sparks' debut album, which may or may not be a good thing.
Without a few raunchy, rollicking tracks, does Sparks have a shot at Kelly Clarkson-esque success? There's got to be a pill somewhere in all that jam, and the new Sparks album just doesn't seem to have it.
Read More

|
MSNBC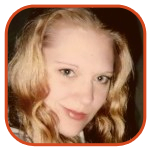 Posted by K.C. Morgan Categories: Music, Prime Time, Reality, FOX, American Idol, Gossip, Ratings,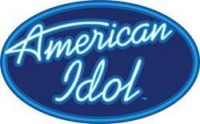 American Idol is considered by many to be America's favorite reality program, and the ratings seem to support that claim. No less than 30 million tuned in to watch Jordin Sparks take last year's crown, but this year the formula may be a bit different than audiences remember.
Season 7 will feature a new twist: guitars. Contestants on the upcoming season will be allowed to accompany themselves, and fewer big-name mentors will be booked. Show execs report that 160 will make it to Hollywood week during the first few airings of the show, though the standard format of 12 girls and 12 boys will still be invoked for the big-stage performances that follow.
(You can find all the American Idol 7 posts here.)
Read More

|
MSNBC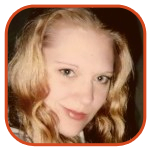 Posted by K.C. Morgan Categories: Music, Prime Time, Reality, FOX, American Idol, Features,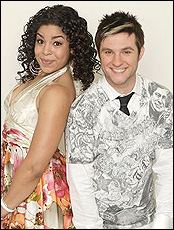 Jordin Sparks, youngest contestant ever to gain the title American Idol, is the newly-named winner of season 6. The Arizona native sang, danced, and smiled her way through last night's two-hour season finale spectacular, a stage show filled with live acts that included a simulcast of Gwen Stefani on her current tour. The event, as always, was filled with somewhat tongue-in-cheek awards that were doled out to would-be contestants seen in the very early weeks of this season. Coupled with the big-name performers on stage (including Aerosmith's Joe Perry, Smokey Robinson, Gladys Knight, Green Day and Bette Midler, not to mention the bevy of returning Idols that also filled the stage), the show was (as always) a spectacular success. It all culminated in a Beatles-based musical montage that featured past Idol winners Carrie Underwood, Kelly Clarkson, Reuben Studdard, and Taylor Hicks, performances that were followed immediately by the long-anticipated results. After more than seventy million votes (an astronomical amount, considering voter turnout in the last two major elections), Jordin was named this year's one and only Idol.
Click to continue reading Sparks Flies High After Idol Announcement
Read More

| TV Guide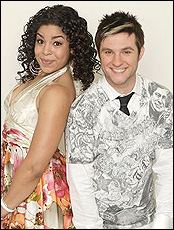 This proud Seattleite must first take an admittedly selfish moment to stick her tongue out at Randy, Simon and Paula. For all the nasty comments they made about our city (even when many of the auditioners weren't even from here)—knowing that both finalists came from the Seattle lot is worth bragging about. So there! Thank you for letting me vent…
It was a battle of style (Blake) vs. skill (Jordin) tonight…and once again, each contestant had to perform three songs: something old (a season favorite), something new, something borrowed (a song written by the winners of the songwriting contest) but nothing blue. Having won the coin toss, Blake decided to go first. Was he smart to kick-off the show—or should he have chosen to end it? Read on!
Click to continue reading American Idol: Season 6 Finals—The Final Two
Read More

| American Idol Contestants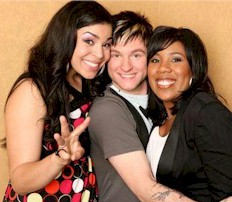 No sleep for the remaining weary tonight. We finally made it to the semi-finals, so it was three-for-three this evening: three songs for each of the final three contestants.
One song was chosen by a judge, another by the producers and the final tune was up to the singer's discretion. Who brought their game faces tonight and who cracked under the increasing pressure? Read on!
Click to continue reading American Idol: Season 6 Finals - Week Ten
Read More

| American Idol Contestants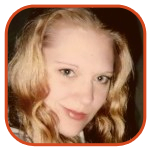 Posted by K.C. Morgan Categories: Music, Prime Time, Reality, FOX, American Idol, Gossip, Ratings,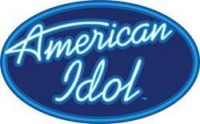 After the cast of American Idol's season 6 were whittled down dramatically from six to four, the stage looked a little emptier. And last night's performances, at least in the judges' eyes, didn't do much to fill the empty space. Though Idol finalists Blake Lewis, Melinda Doolittle, LaKisha Jones, and Jordin Sparks sang two songs apiece, they got harsh reviews from that famous panel of three. Even Paula wasn't waxing poetic and oozing positive ego-boosters at random, and Randy Jackson kept it real – hard core style. Though Blake changed up his disco tunes and added a modern flair, the judges had little that was good to say about his BeeGees renditions. Barry Gibb, the evening's mentor, was extremely open to the ways the Idols changed his songs, which is more than can be said for most mentors of the season. All four competitors sat through at least one round of less-than-rave reviews from the critical judges, three people who obviously expected to be blown away at last night's live show and ended up feeling a little let down. But what do you really want from BeeGees night? Today, the performances are old news. What everyone's wondering is who will be left out of the final three, and who won't.
Click to continue reading American Idol's Four Finalists
Read More

| About - Reality TV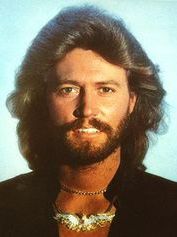 With only four singers left to fill a whole hour—it was time for the contestants to be tasked with two songs each.
But of course, they were limited to one songwriter's library. Luckily, Barry Gibb has a wealth of songs to choose from. From his hits with The Bee Gees to the tunes he penned for other artists—there should be something out there the contestants could sing. Right?
Click to continue reading American Idol: Season 6 Finals - Week Nine
Read More

| American Idol Contestants


Posted by Wendy Michaels Categories: Music, Prime Time, Reality, FOX, American Idol, Internet,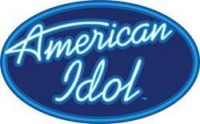 The American Idol summer tour has officially been announced. In case you just can't get enough of Idol, here's your chance to catch the top 10 finalists performing live. I don't want to get too down on Idol, but at this point, I just want the whole thing to be over. Not sure I could endure a live show after a very long season. Finishing in the top 10 definitely has its perks though—they're booked for 56 shows—so their 10 minutes of fame could get a nice little extension (I'm looking at you, Sanjaya). Check out Melinda Doolittle, Chris Sligh, Gina Glocksen, Sanjaya Malakar, Haley Scarnato, Phil Stacey, Lakisha Jones, Blake Lewis, Chris Richardson and Jordin Sparks at a city near you! Tickets go on sale on May 19th. Visit the American Idol web site for tour infomation.
Read More

| American Idol Site

© Gear Live Media, LLC. 2007 – User-posted content, unless source is quoted, is licensed under a Creative Commons Public Domain License. Gear Live graphics, logos, designs, page headers, button icons, videos, articles, blogs, forums, scripts and other service names are the trademarks of Gear Live Inc.