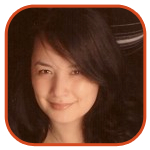 Posted by Veronica Santiago Categories: Comedy, Late Night, Prime Time, Reality, Cable, CBS, NBC, Ratings,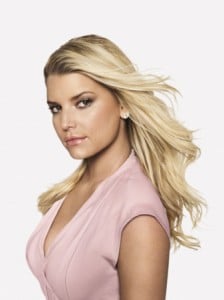 -How apropos. Jessica Simpson's The Price of Beauty will need to undergo alterations before returning. A new season will likely focus more on makeovers and less on travel.
-Will Celebrity Rehab net a former tennis star? The reality series is reportedly interested in nabbing Jennifer Capriati, who was hospitalized for an accidental drug overdose last month.
-The summer has not been kind to Jay Leno or David Letterman. The Tonight Show recently had its smallest audience since 1992. The Late Show had its lowest since 1993.
-Speaking of late night, TLC is about to introduce a new program titled Strange Sex. The six-part series profiling "mysterious conditions, unusual fetishes and the kinky science behind sexual attraction" debuts July 18.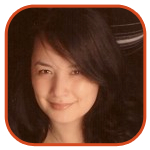 Posted by Veronica Santiago Categories: Comedy, Late Night, Talk Shows, NBC, Video,
After 18 years working with Jay Leno, Kevin Eubanks and his infectious laugh said goodbye to the comedian and The Tonight Show Friday night. The 52-year-old - who supposedly did not leave because of the network's late-night drama - said he simply wanted to pursue other musical interests including a program that supports high school students.
Eubanks was just one of six band members to leave the talk show. Vicki Randle (singer/percussions), Gerry Etkins (keyboards), Derrick "Dock" Murdock (bass guitar), Ralph Moore (saxophone) and Marvin "Smitty" Smith (drums) are also moving on.
So who'll be responsible for laughing at Leno's jokes now? That would be Rickey Minor - the band leader who recently felt snubbed by American Idol. Hopefully, Minor will someday earn himself a farewell montage like the one Eubanks got above.
Read More

| E! Online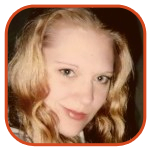 Posted by K.C. Morgan Categories: Comedy, Late Night, Talk Shows, NBC, Video,
Pay careful attention to the last ten seconds of this video. If you look at the dimmed, lower portion of the image, you'll notice a small, silent joke bomb placed by Team Jay Leno to insult Conan O'Brien. The subject matter? Terrorism. The vehicle? Facebook. The result? That remains to be seen.
While doing a bit about would-be Times Square bomber Faisal Shahzad, the Tonight Show host presented a Facebook page purportedly owned by Shahzad. On it, you can see that Faisal belongs to a few groups: Al Qaeda, the Pakistan Frequent Flyers Club and Team Coco, the moniker used by Conan O'Brien supporters.
Read More

| TMZ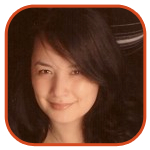 Posted by Veronica Santiago Categories: Comedy, Late Night, NBC, Video,
What's worse than an evening full of lame jokes? Being entertained by a comedian who recycled them.
Although he was clearly headlining the White House Correspondents' Association Dinner this Saturday, Tonight Show host Jay Leno apparently thought he was participating in NBC's Green Week.
How else could he possibly explain writing a routine made up of old jokes?
Read More

| The Huffington Post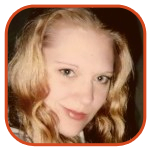 Posted by K.C. Morgan Categories: Comedy, Prime Time, Talk Shows, CBS, Gossip, Video,
May 1st, for late night fans, meant only one thing: Conan O'Brien's vow of silence with NBC had expired. This weekend, he celebrated that holiday the way any star with something to say might: by giving a hard-hitting interview on national TV.
O'Brien has remained very tactful throughout the entire NBC late night debacle. He didn't exactly take the gloves off during his time with 60 Minutes, but he did make one thing pretty clear: he's not happy with Jay Leno. "I do not think I will be hearing from him," Conan said of his fellow late night host, who has now resumed his duties at The Tonight Show. "Who can say who won and who lost?" Conan asked. "I'm laughing 'cause crying would be sad."
Click to continue reading Conan O'Brien Speaks Out Against Jay Leno, NBC
Read More

| E! Online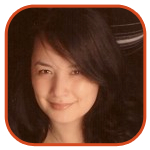 Posted by Veronica Santiago Categories: Prime Time, CBS, News, Video,
Fans of Conan O'Brien probably aren't used to seeing him on air at 7:00 in the evening. They also are probably not used to seeing him speak without a smile on his face.
During his first interview since leaving NBC, O'Brien carefully touches upon his experience at the Peacock network. (He is not legally allowed to disparage them.) He also offers a few words on his predecessor/successor.
"If I had surrendered The Tonight Show and handed it over to somebody publicly and wished them well, uh…and then I would not have come back six months later… But that's me, you know. Everyone's got their own, you know, way of doing things," Conan says in reference to Jay Leno.
Click to continue reading Preview Conan O'Brien's 60 Minutes Interview
Read More

| The Huffington Post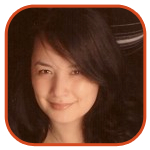 Posted by Veronica Santiago Categories: Comedy, Late Night, Talk Shows, CBS, NBC, Gossip, Video,
I have to say - that David Letterman is one confusing guy. One minute, he's playing nice and inviting you to be in his Super Bowl commercial. The next minute he's publicly calling you a "boob" behind your back.
On last night's broadcast, Dr. Phil McGraw quickly regretted bringing up the drama behind the late night wars. "I loved it. It was great fun," Letterman replied enthusiastically. "I loved Jay summing the whole thing up, 'Yeah, yeah, well [O'Brien and I] both got screwed.' I said, 'Now wait a minute, Jay. You both got screwed and yet you're the only one who ended up with a show. How did you get screwed exactly?'"
When McGraw tried to come to Jay's defense, David disagreed. "Believe me, he got everything he deserved," Letterman insisted. "It was good fun and I couldn't get enough of it and I wish it was still going on."
Click to continue reading Letterman: Jay Leno "Got Everything He Deserved"
Read More

| The Huffington Post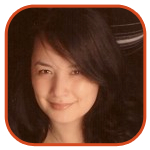 Posted by Veronica Santiago Categories: Drama, Late Night, Prime Time, Talk Shows, ABC, NBC, The CW, UPN, Desperate Housewives, Gossip, Rumors,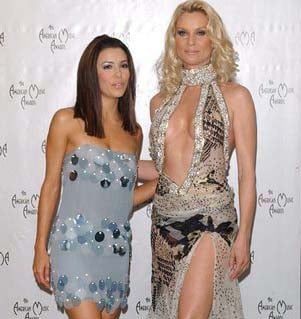 -Eva Longoria says she's "really confused" about the lawsuit Nicollette Sheridan filed against Marc Cherry. She doesn't think the Desperate Housewives creator could even "harm a fly."
-Veronica Mars fans should not give up hope on a possible big screen movie. "It's not dead," creator Rob Thomas claims. "We're still looking into it."
-The censors working for Jay Leno should keep a close eye on their guests before they walk out on stage. Last night, guitarist Slash secretly sported a Team Coco button during his Tonight Show appearance.
-Christopher Meloni is now backing off reports that he may leave Law & Order: SVU. Can we say contract negotiations?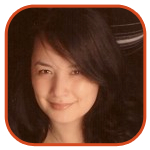 Posted by Veronica Santiago Categories: Late Night, Talk Shows, NBC, Video,
Although Joy Behar was the guest on yesterday's Tonight Show, it was Jay Leno who opened up for the cameras backstage. In a chat for Behar's HLN show, the late-night host claimed Conan O'Brien wasn't the only one who was treated badly by NBC.
"Conan got screwed. I got screwed," Leno said about the network's programming decision. "I mean, this is TV. The reason show business pays a lot of money is so when you get screwed you've got something left over."
Click to continue reading Jay Leno: "I Got Screwed"
Read More

| The Live Feed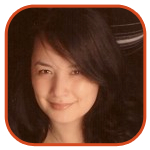 Posted by Veronica Santiago Categories: Comedy, Late Night, CBS, Video,
What's worse than having your competitors trash talk you? Having them do it together.
On tonight's taping of the Late Show, guest Jimmy Kimmel did what he likes to do when he appears on his rival's shows: Sucker-punch Jay Leno. And who better to talk to about the Tonight Show host with than David Letterman?
Read More

| MSNBC

© Gear Live Media, LLC. 2007 – User-posted content, unless source is quoted, is licensed under a Creative Commons Public Domain License. Gear Live graphics, logos, designs, page headers, button icons, videos, articles, blogs, forums, scripts and other service names are the trademarks of Gear Live Inc.