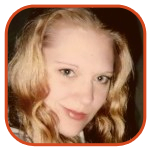 Posted by K.C. Morgan Categories: Prime Time, Reality, CBS, Survivor, Gossip,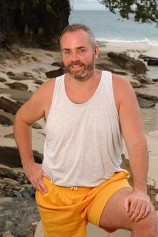 The first reality TV-made millionaire, Survivor Richard Hatch, is prepared to take his tax evasion case all the way to the Supreme Court…but that doesn't mean the highest body of lawmakers in the land will have anything to do with him.
Richard Hatch was convicted in 2006 of the same crime which took down mob kingpin Al Capone - income tax evasion. Hatch was sentenced to serve four years in prison for failure to pay a portion of the $1 million prize he received from winning Survivor. But Hatch isn't going to go quietly.
Click to continue reading Will Richard Hatch Survive in the Supreme Court?
Read More

|
Yahoo!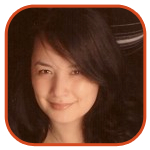 Posted by Veronica Santiago Categories: Music, Prime Time, Reality, FOX, American Idol, Gossip, News, Rumors, Video,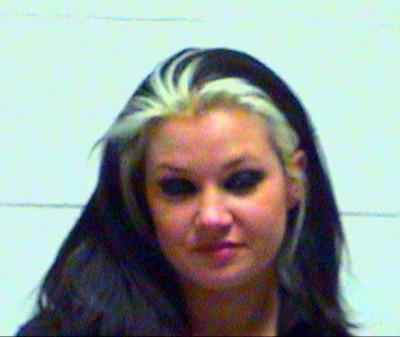 If you picked Amanda Overmyer to be the first American Idoler with an exposed past - it's time to cash up.
The National Enquirer has gone to the trouble of unearthing the singer's checkered history with a lead foot. The Mulberry, Indiana native had already racked up a string of speeding violations prior to a DUI arrest back in October 2006. (She once hit 100 in a 45 mph zone.) The alcohol-related incident earned her a .108 breathalyzer score and six-hour stay in an Indiana jail. After pleading guilty, TMZ reports the singer received a suspended sentence has since completed her probation.
Making matters worse? The Enquirer also claims there are nude photos of her out there currently being shopped around. Awesome! If you were to add those two items to the 23-year-old's criminal rendition of "Carry On My Wayward Son" last night, you could say she's already hit the trifecta. (You can see that performance after the jump.)
The American Idol producers have yet to issue a comment. (I think they're hoping the viewers will do them the favor of eliminating her first.)
Click to continue reading American Idol Contestant Has DUI Record
Read More

|
National Enquirer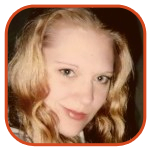 Posted by K.C. Morgan Categories: Prime Time, Reality, Cable, Gossip, Spoilers,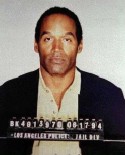 No, not that jail. Well, sort of.
O.J. Simpson, who needs no introduction, smiled at Las Vegas officers when he was led into jail recently for a short stay. (Simpson was later released on bail). He talked about finding his golf swing and seemed disappointed he would now have to cancel a poker game scheduled at his residence, even joking with jailers as he took it all in stride. How do I know this? Because I've heard some of the teasers for Jail, a show on MyNetworkTV.
The reality show was being taped when Simpson was escorted into the Clark County Detention Center on January 11, and they hit the cable TV jackpot when the former footballer was brought in. One exec called Simpson's stay "strange" and not what they "expected" at all.
The episode will air Tuesday, February 12 at 9pm.
Read More

|
Yahoo! News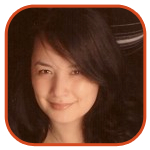 Posted by Veronica Santiago Categories: Action, Drama, FOX, Prison Break, News,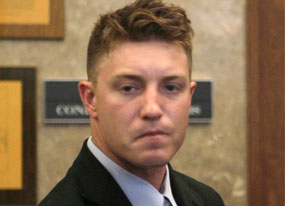 Lane Garrison, who starred as 'Tweener' in Prison Break's better years, was formally sentenced today to 40 months behind bars. The actor, who was involved in a fatal car accident back in December 2006, could have seen up to 6 years. Garrison, 27, had been partying with teenagers right before crashing a Range Rover into a tree. A 17-year-old male was killed in the incident; two 15-year-old girls were also injured.
Garrison, who did receive credit for time already served, pleaded guilty in May to vehicular manslaughter (without gross negligence) and two other alcohol-related charges. In addition to his jail sentence, he was ordered to pay nearly $300,000 in restitution to the victims' families.
Read More

|
TMZ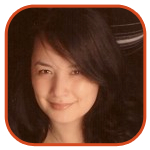 Posted by Veronica Santiago Categories: Drama, Prime Time, FOX, 24, News,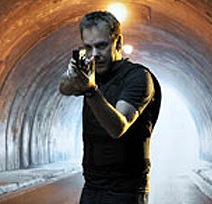 In 24 time, Jack Bauer had this legal matter resolved in a mere 10 minutes.
Wanting to quickly put his Sept. 25th incident behind him, actor Kiefer Sutherland pleaded no contest today to a misdemeanor drunk driving charge. Assuming the judge accepts the arrangements of the plea deal, Sutherland will serve a recommended total of 48 days in jail. At the formal sentencing on Dec. 21th, prosecutors will ask that Kiefer serve 30 days for the DUI charge and an additional 18 for violating probation. This was Sutherland's fourth DUI-related offense; he was still on probation for a 2004 incident.
If all goes according to plan, Kiefer will be able to serve part of his stint in late December (while 24 is still in hiatus) and the remainder after the show's finale.
Read More

| Reuters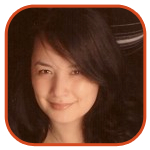 Posted by Veronica Santiago Categories: Drama, Prime Time, FOX, 24, News,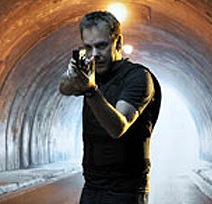 Wow. When's the last time a man was busted for doing something stupid?
Kiefer Sutherland was booked this earlier this morning for a misdemeanor DUI. The actor, who had attended a FOX party earlier in the evening, was initially pulled over for making an illegal U-turn in West Hollywood. TMZ reports that Sutherland was subsequently taken in for blowing twice the legal limit for alcohol. He has since been released from custody after posting his bail. (NOTE TO FOX HONCHOS: If you are going to throw a party for your celebs, shouldn't you make sure they don't embarrass you by leaving drunk? Just a thought.)
This is Sutherland's 2nd DUI within five years; if convicted, he must serve a minimum 5-day jail stint. He is scheduled to make his next court appearance on October 16th.
Meanwhile, the next season of 24 is scheduled to begin January 13th. (Those interested in reading a major show spoiler, click here.)
Click here for an update to the DUI story.
Read More

| TMZ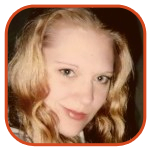 Posted by K.C. Morgan Categories: Music, Talent, Gossip, News,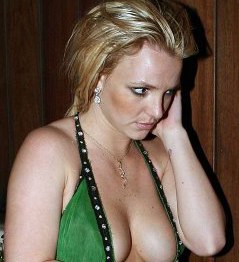 Had enough Britney Spears news yet? The pop princess turned tabloid tragedy has a whole new set of troubles. Last week, prosecutors charged Spears with a misdemeanor count of hit and run and driving without a valid license. Britney Spears allegedly hit a car in a parking lot last month. If Spears is convicted of the crime, she could spend six months in jail and be forced to pay a $1,000 fine for both charges. Spears attorneys have not yet commented on the new charges. Paparazzi spotted Spears driving her vehicle in a parking lot August 6, and filmed the singer as she hit another car, inspected her own, and left the scene. This new wrinkle comes in the wake of a court order for Spears to undergo random drug and alcohol testing twice a week, an order springing from her custody battle with former hubby Kevin Federline. Britney will also meet eight hours each week with a parenting coach, who will watch Spears and judge her mothering skills.
Read More

| Yahoo News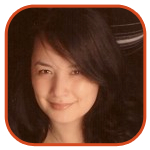 Posted by Veronica Santiago Categories: Action, Daytime, Prime Time, FOX, Prison Break, Ratings,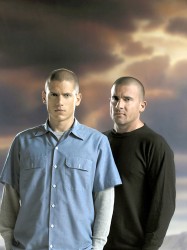 Who says the third time's a charm?
At 7.9 million viewers, Monday night's premiere of Prison Break was a ratings dud. Season Three's opener was down approximately 2 million as compared to last year. Even reruns of How I Met Your Mother and The New Adventures of Old Christine fared better in the same time slot last night. Unfortunately, this slow start doesn't bode well for the rest of Prison's season. Come next Monday, the inmates will be facing stiff competition from Dancing With The Stars and a new episode of Mother.
But should the execs at Fox really be surprised by the low turnout? I think it's safe to say they underestimated the fans who wanted more than rehash. This time it's Lincoln trying to save Michael? What a twist! Half the cast is locked up in the same prison? Convenient! Pretty boy Michael Scofield hasn't been turned into someone's b**** in that hellish Panamanian prison? C'mon!!!! Does anyone honestly believe he could survive with that steely glare alone? I was already miffed when I heard Dr. Sara Tancredi would be absent from the show; last night's lackluster episode has just compounded my disappointment.
Granted, this show has never been based on plausibility…but it was once based on creativity. Just knowing the series could be extended for another two or three years is already tiring me out. And since the writers are constrained by the show's title—who will eventually end up in prison next? Lincoln's son?
Read More

| E! Online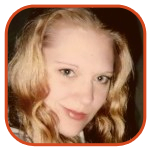 Posted by K.C. Morgan Categories: Reality, Talent, Gossip,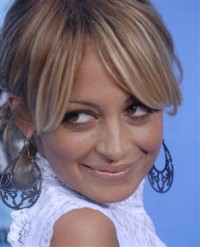 Simple Life star and famous celebutante Nicole Richie has been booked and released from jail…in under two hours. Richie was assigned to complete four days at the LA County Sheriff's Department as part of her December 11 DUI arrest. Richie was spotted driving the wrong way on the 134 Freeway, and admitted to arresting officers she had consumed Vicodin and marijuana. Richie was sentenced to four days in jail, three years' probation, asked to pay a $2,048 fine, and must take alcohol education classes. Nicole reported to the Century Regional Detention Facility at 3:15 pm to check in. She was processed and released at 4:37 pm. Though this quick catch-and-release might sound odd, it's actually part of standard procedure. The Sheriff's Department is already under federal order to reduce jail overcrowding, but crime hasn't slowed down. This leaves the Department will few other options. Thousands of inmates have been released before their full sentences have been completed, not just famous inmates.
Click to continue reading Nicole Richie In (and Out of) Jail
Read More

| LA Times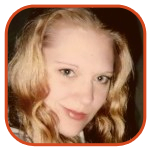 Posted by K.C. Morgan Categories: Talent, Gossip, Rumors,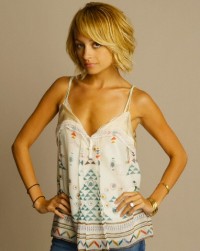 Friends of Nicole Richie say the mother-to-be wants to get her wedding planned and completed as quickly as she can, mostly so the baby belly won't show up in her wedding photos. The guest list will include about two hundred of Richie's closest friends, a large wedding that doesn't lend itself to quick planning. Richie would like to be married before September 28, when she's due to appear in county jail for her DUI conviction. Lionel Richie's Bel-Air home has been offered to Nicole and Joel as the site of the wedding, and the singer has even agreed to sing at his daughter's wedding.
Read More

| E! Online

© Gear Live Media, LLC. 2007 – User-posted content, unless source is quoted, is licensed under a Creative Commons Public Domain License. Gear Live graphics, logos, designs, page headers, button icons, videos, articles, blogs, forums, scripts and other service names are the trademarks of Gear Live Inc.