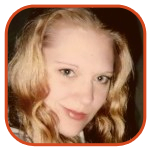 Posted by K.C. Morgan Categories: Music, Prime Time, Reality, FOX, American Idol, Video,
American Idol's 10th finale opened with all due pomp and circumstance. Ryan Seacrest wore a tuxedo, but black tie was optional for everyone else. More than 122 million votes, a record number, were counted to determine whether Lauren Alaina or Scotty McCreery would become the next American Idol.
The year's Top 13 performed "Born This Way" to open the night's festivities, each dressed in white like angels. If only they sounded like angels. To call the number bad would be too nice. But the show would improve vastly from here...
Click to continue reading American Idol 10: Winner!
Wednesday's American Idol was peppered with great songs and fantastic performances, and the judges were over the moon. So how did voters pick for their Top 4? The answer came at the end of a lengthy hour.
Approximately 60 million votes came in for the Top 5 Idols, the most of the season. To kick off the show, they sang "So Happy Together." The performance was pretty rough… to put it kindly. The week's Ford video was much better. You can see the whole thing at Albumista.
Click to continue reading American Idol 10: Top 5 Results
American Idol's Now and Then theme mixed modern with retro, giving each of its Top 5 two solo performances for the night. The end of the season is very much in sight, now, and all of them were vying for the Top 4 slots.
Sheryl Crow was the week's mentor, though in previous interviews she has been very unfavorable of American Idol. But, she's in the middle of a comeback so all previous bets are off.
Click to continue reading American Idol 10: Top 5 Perform
Carole King was the theme of American Idol's Top 6 week. King is an extremely successful singer-songwriter with a wide catalog of music… but she's also a repeat Idol subject, and a theme inspiration in a year that we were told would be free of them. If they're going to renege on their promises, Idol could at least find a brand-new theme to exploit. There are no shortage of good songs to pick from Ms. King's collection, however, as the night eventually proved. Babyface was the week's mentor. Carole King is among the many, many recording artists the hitmaker has worked with.
All the usual suspects were there, and the season's current standout continued to impress judges and audience members alike. But which contender showed a surprisingly different side on Carole King night? Keep reading to get the full recap...
Click to continue reading American Idol 10: Top 6 Perform
The Top 7 received a standing ovation from the in-house crowd as they stepped out onto the American Idol stage, and the show was off to an energetic start for the Wednesday performance round. The theme of the night was Songs of the 21st Century, which gave the Idols a wide range of recent music to select.
But before they could perform, the ousted Idols opened the show with "So What." The group included Naima Adedapo, Ashton Jones, Karen Rodriguez, Thia Megia and the show's two most recently eliminated contenders, Pia Toscano and Paul McDonald. The women paraded out first and mostly sounded horrible, but they put plenty of attitude into the performance. Paul McDonald walked out on stage to join them wearing his embellished, sparkling black suit. You can see it all in the video at the top.
Click to continue reading American Idol 10: Top 7 Perform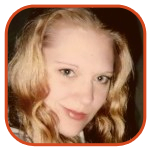 Posted by K.C. Morgan Categories: Music, Prime Time, Reality, FOX, American Idol, Video,
Tuesday's American Idol opened with a re-cap of Pia Toscano's surprising elimination, which caused a Twitter flurry and upset the three judges last week. But this week, she's gone -- for better or worse. And the Top 8 performers carried on without her, because Idol's show must go on.
The show took time to pay tribute to J-Lo, who has just been named as People's Most Beautiful Woman. Perhaps it's appropriate that she be celebrated on the show -- it's Movie Week on Idol. And that doesn't meant show tunes… it means soundtracks.
Click to continue reading American Idol 10: Top 8 Perform
American Idol gave viewers an energetic opening to Wednesday's performance night. Gwen Stefani worked on the show for the week, dressing all the female contenders in her clothing line in a bit of cross-promotion courtesy of FOX. The week's theme was dedicated to the Rock and Roll Hall of Fame in Cleveland, Ohio. Idol's new judge Steven Tyler is a recent inductee into the Hall.
Black Eyed Pea will.i.am helped coach contestant, some of whom were bound to have big trouble with a rock n roll theme.
Click to continue reading American Idol 10: Top 9 Perform
The second Top 11 performance on American Idol began with an appropriate recap of last week's shocking elimination, which culminated in the most dramatic judges' save in show history. The save is now gone, and all 11 performers have been cut loose to stand on their own… if they can.
Ryan Seacrest spent some time speaking about last week's "incredible moment" before introducing the singers for the evening and theme for the night. Elton John was the man of the evening, a rock icon who has rubbed elbows with royalty and inspired the likes of Lady Gaga, Madonna and others.
Click to continue reading American Idol 10: Top 11 Perform… Again
It was Motown night on American Idol, and one of the most important performance weeks of the entire contest. With 11 Idols remaining, tensions were high -- for only the Top 10 will go on the Idol summer tour.
Casey Abrams chose the hit "Heard It Through the Grapevine" to start the show. The song, and the theme, truly suits Casey's voice. He sounded amazing during his performance, which should be enough to help him escape the first performance positioning curse. Abrams put plenty of energy into his act, and much of the crowd was on their feet during the rollicking number.
Click to continue reading American Idol 10: Top 11 Compete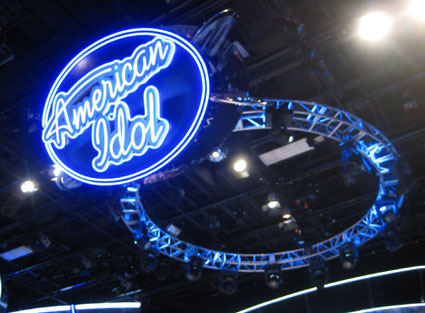 Steven Tyler, Jennifer Lopez and Randy Jackson opened the Top 12 performance episode of American Idol with an altruistic message. In light of the recent tragedy in Japan, the show will give all profits from Wednesday's songs (which, as always, may be downloaded from iTunes) to the Red Cross relief effort. On the Thursday results show, information will be offered so you may find new ways to offer assistance. Visit the Red Cross home page to learn more about making donations of money and time in order to further the relief effort.
After starting on a somber note, the show quickly launched into its normal routine. Twelve contenders remain in the contest, the judges' save is still active and the theme for the night was one of Idol's old standbys: songs from the year in which you were born. Idol really needs to hire somebody with some new ideas. And so far, the promise that the season would bring viewers original songs hasn't really come to fruition.
Click to continue reading American Idol 10: Top 12 Perform
© Gear Live Media, LLC. 2007 – User-posted content, unless source is quoted, is licensed under a Creative Commons Public Domain License. Gear Live graphics, logos, designs, page headers, button icons, videos, articles, blogs, forums, scripts and other service names are the trademarks of Gear Live Inc.