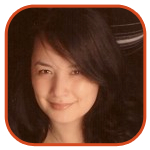 Posted by Veronica Santiago Categories: Kids, Late Night, Music, Cable, NBC, Gossip,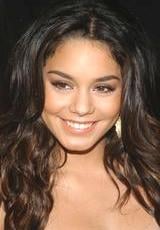 As we reported earlier, Vanessa Hudgens canceled a scheduled appearance on The Tonight Show yesterday. While it was safe to assume she was still embarrassed about her infamous nudie pic, it turns out she may have been reacting to another round of photos altogether.
Former friends everywhere have been opening up their shoeboxes and sharing their favorite stills of the High School Musical star. The latest ones released yesterday, reminiscent of the racy photos Lindsay Lohan took with Vanessa Minnillo, at least have her fully clothed this time. One photo shows Vanessa almost connecting tongues with another girlfriend while a second apparently shows her touching a friend's breast.
We can only hope Disney was apprised of all her photos before they issued their (weak) statement of support; I don't imagine they will stop coming out of the woodwork anytime soon.
(Click here for any updates on this story)
Read More

| NY Daily News


Posted by Wendy Michaels Categories: Late Night, Talk Shows, NBC, Gossip, Rumors,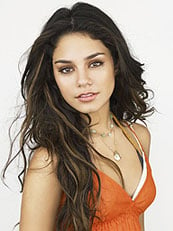 You had to figure it would take a little time for seemingly wholesome Vanessa Hudgens to make an interview appearance after the recent nudie pic that was circulating online. She was scheduled to appear on The Tonight Show with Jay Leno tonight, but has bagged the appearance. Of course, there's no reason cited for the cancelled gig and no comment from her rep, but we can all pretty much connect the dots, don'tcha think? Apparently, she's not ready to face the music and come clean to Leno. Maybe Ellen or the ladies of The View would make the subject a little bit easier to approach? Not like Leno will go for the jugular or anything, but obviously some questions need to be asked given the recent scandal. Huh. Makes you wonder if Rob Schneider, who filled in when Lindsay Lohan bailed on her Leno appearance, will show up doing his best Hudgens impression.
Read More

| People.com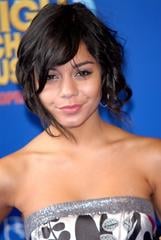 Joe Francis, head of the Girls Gone Wild franchise, has reportedly extended a business opportunity Vanessa Hudgens' way. Francis—who is currently locked up in Nevada for just one of his many legal woes—proved that even behind bars, he likes to help poor girls out. Should Vanessa need some financial help, she could make a nice $500,000 just by joining the GGW family. Well Isn't that sweet?
Before I go on, let me make a few things clear: #1) I think Vanessa was a complete idiot for snapping a photo that would inevitably be leaked. #2) I would never advise her to be associated with anyone named Joe or Francis. But here's a thought: Should Hudgens want to avoid being typecast in the Disney mold, would her 'unfortunate' situation give her the opportunity to break free?
Click to continue reading Vanessa Hudgens Invited to Join 'Girls Gone Wild'
Read More

| TMZ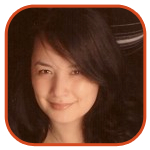 Posted by Veronica Santiago Categories: Award Shows, Comedy, Daytime, Drama, Food & Home, Games, Music, Prime Time, Reality, Specials, Sports, Talk Shows, ABC, Cable, ESPN-HD, FX, FOX, NBC, Syndication, TNT-HD, Oprah Winfrey Show, Cable/Satellite,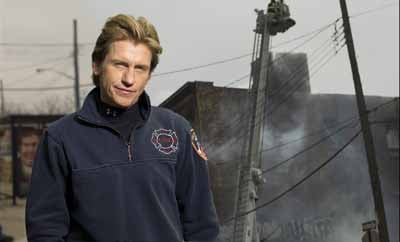 MONDAY (9/10)
Today (NBC, 7-11am): The show expands to an unnecessary 4 hours.
Oprah (syndicated): Season premiere includes a first appearance by David Letterman.
Rachel Ray (syndicated): Ray's Second Season premiere includes guests from High School Musical 2
The View (ABC, check local listings): The official introduction of their final new host (a.k.a. Sherri Shepherd).
Wheel of Fortune (syndicated): 25th season premiere.
Monday Night Football (ESPN): A double-header special. Cincinnati Bengals vs Baltimore Ravens (7pm ET)/ San Francisco 49ers vs Arizona Cardinals (10:15 ET).
The Closer (TNT, 9pm): Part-two of the season finale.
Click to continue reading This Week on TV (9/10-9/16)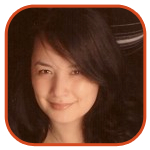 Posted by Veronica Santiago Categories: Kids, Music, Cable/Satellite, Gossip,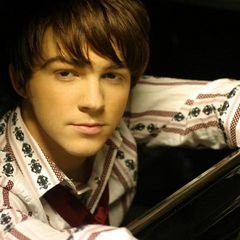 An inside source is now telling People magazine that Vanessa Hudgens' photo session links way back to another teen idol: Drake Bell, star of Nickelodeon's Drake & Josh.
Prior to her current stardom, Hudgens reportedly snapped and emailed several racy photos of herself to the actor. While it's unclear if the two ever dated in real-life, she did appear in a 2006 episode of his show as his girlfriend. (Of course we all know by now that she is currently dating her High School Musical co-star, Zac Efron).
Bell's rep claims that Drake never received those photos…though I'm sure he has by now.

(Click here for any updates on this story)
Read More

| People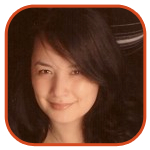 Posted by Veronica Santiago Categories: Kids, Music, Cable/Satellite, Gossip, Rumors,

Well if you were wondering how Disney would react to the Vanessa Hudgen's scandal, you can interpret their extremely short and simple statement for yourself:
"Vanessa has apologized for what was obviously a lapse in judgment. We hope she's learned a valuable lesson."
If you notice very closely, the statement was very carefully worded and didn't exactly scream full support for the High School Musical star. Money had been a rumored factor in the ongoing HSM3 negotiations—and my guess is that Disney will now exploit this new situation to the hilt. Hudgens would obviously be very lucky to still have a job at this point, but Disney is also smart enough to realize how popular the young star has become (for better or for worse).
Am I the only one wondering how Ari (Jeremy Piven) would handle this situation on Entourage?
(Click here for any updates on this story)
Read More

| USA Today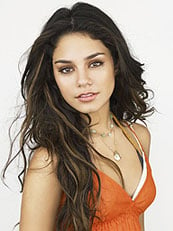 In a follow up to the 'unfortunate' picture exposed yesterday, High School Musical's Vanessa Hudgens has released a lengthier statement through her publicist (or rather, her publicist released a statement written on Vanessa's behalf):
"I want to apologize to my fans, whose support and trust means the world to me. I am embarrassed over this situation and regret having ever taken these photos. I am thankful for the support of my family and friends."
Step One of 'Reputation Repair' is now officially complete. I expect an exclusive one-on-one interview with an ABC (Disney) affiliated reporter to follow shortly.
(Click here for any updates on this story)
Read More

| People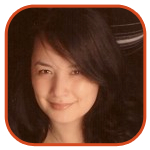 Posted by Veronica Santiago Categories: Daytime, Kids, Music, Talk Shows, ABC, Cable, Gossip,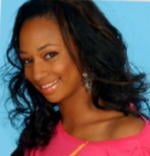 I seriously hope that today's episode of The View was taped like 3 days ago—because there is absolutely no reason why the Vanessa Hudgens issue should not have been addressed. Today's guest was High School Musical star Monique Coleman. Needless to say, I made a concerted effort to watch hoping she would (awkwardly) say something on her co-star's behalf. But despite two, TWO, ripe opportunities for them to segue into the controversy, not one host—not even the blunt Joy Behar—brought the subject up.
When first asked why HSM is such a huge hit with fans, Coleman said "I think that's it's a positive message that fills a void. There are so many girls that are doing ridiculous things in this industry right now that to see someone that is wholesome and doing something that's good….parents can stand behind it, kids can watch it. And you've got cute kids that are doing good things." Seriously, how could someone not make a crack on at least the
wholesome
part?
Then when asked if there would be an HSM3, Monique claimed all six co-stars would all be 'absolutely interested' but that it was just basically a matter of seeing if they could get all of them back together to do it again. Uhh—how about the fact that maybe Disney might not
want
some of you guys to come back again now??

NOTE TO SELF: 'The View' is owned by Disney. You shouldn't have wasted your time expecting anything more…
(Click here for any updates on this story)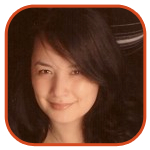 Posted by Veronica Santiago Categories: Kids, Gossip, Rumors,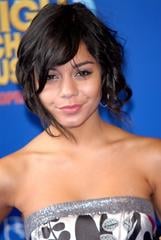 Earlier today, I ran across a supposed nude photo of High School Musical's Vanessa Hudgens on a celebrity website. And while it was speculated that the photo might not be real, I actually didn't think that the (bleeped) version I saw was a fake.
Surprisingly enough, Hudgens, 18, has chosen not to deny, deny, deny and has admitted to the photo's authenticity. She says the photo was taken 'privately' (Duh!) and that it's 'unfortunate that this has become public'.
What the heck is up with the child stars of Disney? Between The Parent Trap's Lindsay Lohan and former Mickey Mouse Club member Britney Spears—they've had enough scandal queens attached to their brand. I'm just curious to see what they have to say about this latest issue (especially since they are still in contract negotiations with Hudgens on HSM3). I personally don't care why the photo was taken, I just think she should be slapped upside the head for sheer stupidity. It wasn't like she didn't exactly pose for the picture or anything…
(Click here for any updates on this story)
Read More

| TMZ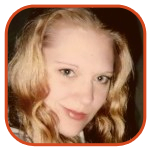 Posted by K.C. Morgan Categories: Kids, Music, Cable, Rumors,

Still looking for ways to extract more success from the mega-hits High School Musical and High School Musical 2, the Disney channel has begun production on a new musical movie in Toronto. Camp Rock will debut in summer 2008 and stars Disney channel alums the Jonas Brothers - Joe, Kevin, and Nick. Camp Rock will tell the tale of Mitchie Lopez, a teen who wants to spend her summer at a camp for musicians. The trouble is, the Lopez family can't afford the expense, so Mitchie takes a kitchen job to be near the tuneful summer camp. Shane Gray (Joe Jonas) overhears Mitchie singing and embarks on a quest to find the face behind the voice. Could Camp Rock be the next big musical hit for the Disney channel, or will lightning fail to strike twice?
Read More

| TV Guide

© Gear Live Media, LLC. 2007 – User-posted content, unless source is quoted, is licensed under a Creative Commons Public Domain License. Gear Live graphics, logos, designs, page headers, button icons, videos, articles, blogs, forums, scripts and other service names are the trademarks of Gear Live Inc.