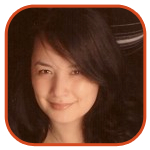 Posted by Veronica Santiago Categories: Kids, Music, Prime Time, Reality, ABC, Gossip, News,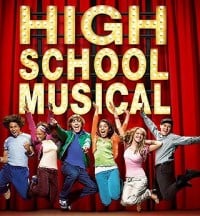 Have you ever wondered what it would look like to see young wannabes stab each other in the back for a reality prize? Well, you may soon have your chance!
Disney - with sister channel ABC - has just now come up with a new way to milk the High School Musical franchise to death. Apparently a big screen version of the triquel wasn't enough; the series has now become the inspiration for a TV reality competition.
After a nationwide hunt for vocal talent, competitors will attend a 'music conservatory' to finesse their singing chops. (I'm guessing this would be equivalent to American Idol's Hollywood Week?) Details beyond that are quite hazy. Although we should be expecting appearances from HSM stars, what the show's winner will ultimately receive has not been disclosed. But really - shouldn't they all just be happy with bragging rights?
ABC is hoping to get the program produced in time for their target audience's summer break.
Read More

|
Variety

Posted by Jacci Lewis Categories: Music, Prime Time, Specials, CBS, Editorial,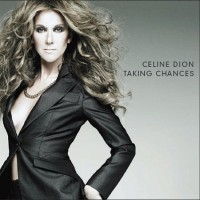 When it comes to singer Celine Dion, most people fall into one of two categories: the 'It's the soundtrack of my life' group or the 'Please God, make it stop…MAKE IT STOP' group. There is a third, smaller category of people though who don't care one way or another about her music but just enjoy how delightfully, over-the-top cheesy she is. (There is a reason certain celebrities are satirized on Saturday Night Live.)
Friday night CBS aired Dion's one-hour primetime special, Celine Dion: That's Just The Woman In Me. The show was taped in front of a live audience at Los Angeles' Wiltern Theatre back on January 12. It was the 5-time Grammy winner's first concert since wrapping up her 5-year run in Las Vegas.
The title of Celine Dion's new album, Taking Chances, describes the show fairly well. It was a one hour mix of glitzy dance numbers, power ballads, celebrity duets and cameos, a somewhat staged Q&A session and heck, even an appearance by one of the stars of High School Musical!
The opening act featured Dion in a sparkly, gold mini-dress in a very Vegas-esque song and dance routine. Her dancing features a lot of little kicks and chest pounding motions. One might describe it as spastic. One might even question why such an accomplished singer needs to be part of such an over-choreographed dance routine. But something about Celine Dion's sincerity makes the whole scary scene a bit more forgivable.
Click to continue reading Celine Dion: That's Just The Woman In Me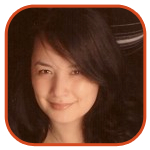 Posted by Veronica Santiago Categories: Kids, Music, Cable, Gossip,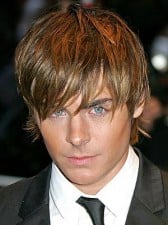 Chalk up another one for Cedars-Sinai..
The LA hospital welcomed another celebrity today when High School Musical star Zac Efron was admitted to the hospital. The 20-year-old was apparently suffering from a case of appendicitis. According to his rep, the actor has since had his surgery and is now recuperating. (Maybe Vanessa Hudgens can shoot a few new photos to keep him company?)
Efron, who has already been confirmed for the big-screen version of High School Musical 3, is currently shooting the Freaky Friday-esque comedy, Seventeen.
Read More

|
TMZ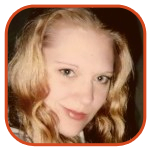 Posted by K.C. Morgan Categories: Kids, Music, Cable, Gossip,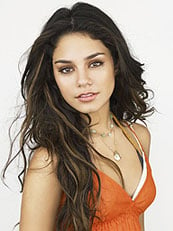 For a while, Vanessa Hudgens seemed to be the Golden Girl for Disney. Female lead of the mega-successful High School Musical franchise, girlfriend to heartthrob Zac Efron—it seemed Hudgens could do no wrong. Until she did.
Nude photos of the star surfaced, a scandal broke, and break-up rumors abounded. Now, Hudgens is being candid about the revealing shots for the first time.
The young star bared it all (figuratively speaking) to Seventeen magazine, saying the pics were taken for someone she was dating at one time. She called the experience "traumatic," thanked her fans for their continued support, and expressed desire that others might learn from her mistakes. Hudgens also glowingly reported on boyfriend and co-star Zac Efron, though gossip suggests the pair have a somewhat on-again, off-again affair.
Read More

|
MSNBC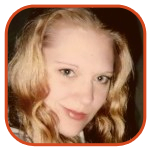 Posted by K.C. Morgan Categories: Kids, Music, Cable, Gossip,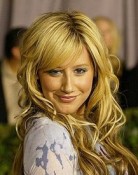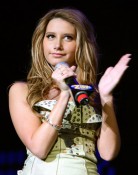 High School Musical songstress Ashley Tisdale has reappeared after canceling two of her concerts post-surgery. (She supposedly went in to fix a 'deviated septum'.) Recovery took longer than expected, but Tisdale is back to performing with her new nose.
Lots of celebs have had plastic surgery, shaving off a little here and there. Some celebs have had such minute changes made fans can hardly tell the difference, while others who have changed their look managed to cancel their careers at the same time. Anyone remember Jennifer Grey? Tisdale does look different, but maybe the diva will find her fame remains intact. Only time will tell.
Read More

|
E! Online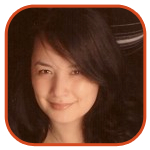 Posted by Veronica Santiago Categories: Kids, Music, Cable, News,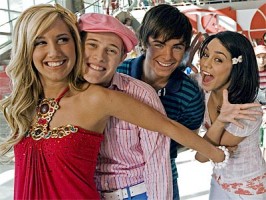 As I previously mentioned, the bigwigs at Disney opted to boost Vanessa Hudgens' salary for High School Musical 3. Now we know where that extra money will be coming from: your pocketbooks.
Fans looking forward to the latest musical installment will now have to pay for the experience. That's right - the movie will be moving from The Disney Channel to the big screen. The entire cast, including a heavily-rewarded Zac Efron, will begin filming the sequel this March.
Although many will be bothered by Disney's decision to financially exploit HSM-addicted families, here are a few good things parents can take away from this:
No more parties at your home for another HSM premiere*.
No more endless viewings of the show thanks to the miracles of Tivo*.
No more lip-gloss kisses on the plasma TV screen*.
You can dump the kids off at the theater and not be within earshot of the catchy tunes*.
You can now force your children to earn the price of a ticket.
You can know say you were forced to watch the movie with your kids; you could have left the living room before*.
(*This all, of course, only applies until the DVD is released.)
Read More

|
Entertainment Weekly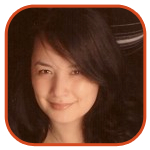 Posted by Veronica Santiago Categories: Kids, Music, Cable, News,
Stroller moms beware. A High School Musical star may soon be coming to a local shopping center near you…
Starting today, Ashley Tisdale (HSM's Sharpay Evans) will be touring malls nationwide for the next few weeks. Tisdale—this holiday's spokesperson for Red—will be on scene to promote the Marc Ecko clothing line. Following the lead of 80's mall queen, Tiffany, Ashley will also be performing three songs off her debut album, Headstrong. Rabid fans who avoid being trampled may also have the chance to participate in a scheduled fashion show.
Tisdale's tour is currently slated for ten cities (additional locales may be added). To assure you won't be unexpectedly surrounded by shrieking pre-teens, click below and take note of the stops:
Click to continue reading High School Musical's Ashley Tisdale Kicks Off Mall Tour
Read More

| Ashley Tisdale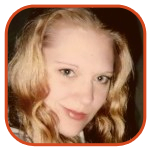 Posted by K.C. Morgan Categories: Music, Cable, Gossip, Rumors,

It almost sounds scripted, doesn't it? Two relatively unknown actors get cast in the leading roles for a Disney TV movie. Wonder of wonders, the movie becomes one of Disney's biggest hits, spawning a best-selling album, huge ratings, and sequels. For the High School Musical fans out there, it was just the icing on the cake that Zac Efron and Vanessa Hudgens took their on-screen love to a real-life relationship. But now, OK! Magazine says it's all over - Efron ended the relationship at least a week ago. Friends of the stars, however, say they don't think it's all really finished for the budding young couple.
Read More

| E! Online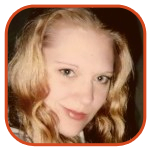 Posted by K.C. Morgan Categories: Music, Cable, Talent, Gossip,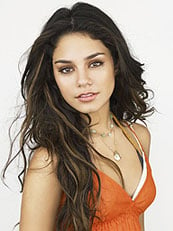 Vanessa Hudgens has been getting her fair share (or even more) of media attention lately. That's what happens when naked photos get "leaked" to the Internet. Something similar worked for Paris Hilton and American Idol's Antonella Barba (who stole the spotlight not for her singing, but for her photos). Because the photos haven't hurt, but helped, Hudgens, some of the media is saying it might have all been some sort of master plan instigated by the young star. Disney is trying to reduce press by ordering stars of the High School Musical franchise not to talk to reporters about Hudgens, as Kaycee Stroh refused to comment to reporters at an Emmy party. Gossip says that Hudgens and on- and off-screen boyfriend Zac Efron might not be eager to take part in High School Musical 3 as it is, though Disney has made no announcements about Hudgens in the movie either way. Hudgens is currently being sued by her own lawyer for unpaid attorney fees.
Read More

| AOL News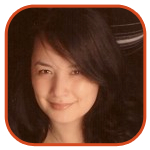 Posted by Veronica Santiago Categories: Daytime, Kids, Music, Talk Shows, Cable, Gossip, Rumors,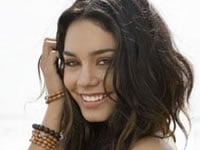 Already wondering if she'll be cashing another paycheck from Disney, Vanessa Hudgens is now facing a different financial matter. According to TMZ, the High School Musical star is reportedly delinquent in paying her attorney's legal fees. Of the $5 million he's apparently helped her secure, lawyer Brad Schall claims he is still owed $150,000. One sold photo could take care of all that.
On a side note—our latest girl done wrong has provided my favorite 'Quote of the Week' thus far. During an interview on The Tyra Banks Show yesterday (something taped before her scandal), Vanessa said: "I'm very low-key. I keep my personal life to myself."
No further comment needed.
Read More

| TMZ

© Gear Live Media, LLC. 2007 – User-posted content, unless source is quoted, is licensed under a Creative Commons Public Domain License. Gear Live graphics, logos, designs, page headers, button icons, videos, articles, blogs, forums, scripts and other service names are the trademarks of Gear Live Inc.