Posted by David Onda Categories: Comedy, Prime Time, ABC, FOX, Editorial, News, Ratings, Renewals,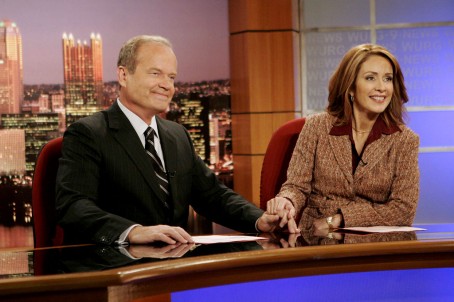 Sometimes network executives boggle the mind with the shows they decide to pick up or, adversely, kick to the curb. One such moment is FOX's decision to pick up the horribly hacky news anchor comedy, Back To You, for a full 24-episode season. Are you kidding me? Ok, I like Kelsey Grammer, I really do - and I think he has a lot of dry comedy potential. But Patricia Heaton? Uck! There is nothing about Heaton that would make me subject myself to a half hour of listening to her voice set up hacky jokes that are only validated by some crappy laugh-track. And with the not-off-the-charts ratings the show has gotten, I'd guess that I'm not alone. How a great show like HBO's Lucky Louie gets dumped while this show is allowed to stay on the air is beyond me.
Oh yeah, and ABC picked up six more scripts for Samantha Who?. More like, "Samantha Who gives a crap?"
Read More

|
Variety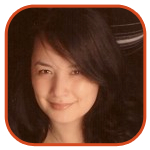 Posted by Veronica Santiago Categories: Action, Comedy, Drama, Sci-Fi/Horror, Cable, CBS, HBO, The CW, DVD,
Here are some of the TV-on-DVD options you can find on the shelves this Tuesday: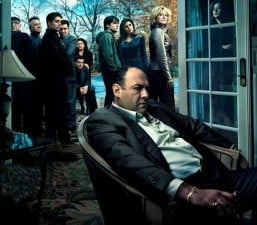 The Adventures of Young Indiana Jones (Volume 1)
American Gangster (Season 1)
Veronica Mars (Season 3)
The L Word (Season 4)
NCIS (Season 4)
The Sopranos (Season 6, Part 2)
Tales from the Crypt (Season 7)
Mind of Mencia (Season 9)
Click here to see the latest releases on HD DVD and Blu-Ray.

Posted by Wendy Michaels Categories: Drama, Prime Time, ABC, HBO, Entourage,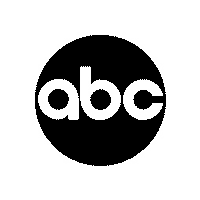 Remember that show Cupid? Starring Jeremy Piven (way before he was a big shot on Entourage)? I vaguely remember it because I've been a big Piv fan since his days on Ellen and his role in PCU, so I certainly checked out Cupid. But then, it didn't stick around. To be exact, the show only lasted 15 episodes when it aired in 1998/1999. The show was written by Veronica Mars creator Rob Thomas, but back then, he didn't have the clout that he's gotten as a result of Veronica. So, here's the interesting thing—ABC is giving him a second chance at bringing Cupid back to the small screen. Have you ever heard of a do-over like that? It'll be cool to see how much they retool it, although it sounds like the concept will remain (a man thinks he's sent to earth to play cupid… hence the name). You can guarantee of course that they'll have to re-cast, since I'm pretty sure Piven is otherwise involved with a hit show and heaps of awards. Nor do I suspect that co-star Paula Marshall will return to the series. But Thomas does want to "try to hook some really good guest stars every week," so hopefully that will keep people tuning in this time around.
Read More

| Coming Soon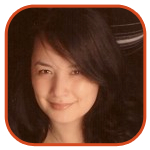 Posted by Veronica Santiago Categories: Comedy, Drama, Prime Time, Reality, Specials, Cable, CBS, HBO, DVD,
Here are some of the TV-on-DVD options you can find on the shelves this Tuesday: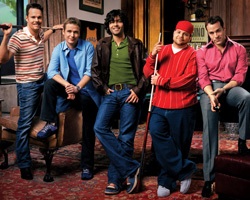 The War: A Ken Burns Film
I Love New York (Season 1)
Jericho (Season 1)
The Sarah Silverman Program (Season 1)
Shark (Season 1)
Criminal Minds (Season 2)
How I Met Your Mother (Season 2)
Entourage (Season 3)

Click here to see the Movies-On-DVD options for this week.
Click here to see the new titles released on HD DVD and Blu-Ray.

Posted by Wendy Michaels Categories: Comedy, Cable, HBO, Cable/Satellite, Internet,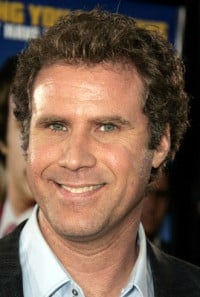 It's official—the murmurings of a Will Ferrell/Adam McKay comedy on HBO is now a reality. HBO has picked up the series East Bound and Down from the funny men's production company. The show centers on a ball player who is washed up and returns to his hometown to work as a substitute gym teacher. The Hollywood Reporter reports that six episodes of the show have been greenlit and Ferrell and McKay are on board as executive producers. The lead role of Kenny Powers will be played by Danny R. McBride, who was seen in this summer's film Hot Rod. No word on whether or not Ferrell will make an appearance, but it's probably a safe bet that he'll pop up in some cameo. The air date has yet to be announced. For now, get your fill of all things Ferrell/McKay funny at www.funnyordie.com, where of course, you can see the fan fave of "The Landlord," starring McKay's natural comedienne of a daughter Pearl. But be warned—you can waste a good chunk of time poking around at the funny stuff there. Like I just did… watching "FCU with Bill Murray." Check it out.
Read More

| Zap2it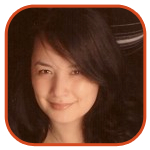 Posted by Veronica Santiago Categories: Action, Animation, Award Shows, Comedy, Drama, Mini Series, Prime Time, Reality, Sci-Fi/Horror, Specials, ABC, Bravo, Cable, CBS, FX, FOX, HBO, NBC, Showtime, 24, Amazing Race, The, American Idol, Daily Show, The, Dancing With The Stars, Desperate Housewives, Entourage, Extras, Family Guy, Grey's Anatomy, Heroes, House, Lost, Medium, My Name Is Earl, Scrubs, Saturday Night Live, Survivor, The Office, The Sopranos, Top Chef,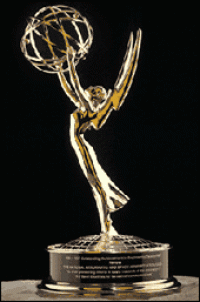 The 59th Annual Emmy Awards has not even started, yet I'm already sensing sensing a weird vibe about tonight's telecast. Will the show be a celebration of those young and new (e.g. Heroes)? Will it be a tribute to those bowing out (James Gandolfini and crew)? Or will performer Kanye West somehow manage to cast a controversial shadow over the rest of the ceremony?
What a difference a year makes. Twelve months ago, we were still handing out trophies to stars from Will & Grace and The West Wing (those shows feel so five-years ago now). Today, we welcome a new crop of nominees including Ugly Betty and 30 Rock for Best Comedy. Last year, we were entertained by an always-hilarious Conan O'Brien. This year, we are threatened by a song and dance number from this year's host, Ryan Seacrest. Last August, 24 snagged the award for Best Drama. This September, it's not even nominated (yet somehow Boston Legal is).
I think it would be safe to assume the voters would predictably (and respectfully) shower The Sopranos with honors, but I'll still be crossing my fingers for an upset sometime tonight. We'll need something to talk about tomorrow…
Here's the play-by-play of tonight's events coming to you from the neglected West Coast!
Click to continue reading The 59th Annual Primetime Emmy Awards Coverage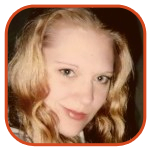 Posted by K.C. Morgan Categories: Drama, HBO, Gossip,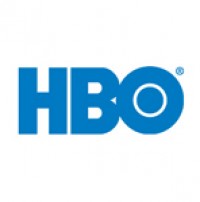 With HBO's gritty new drama, Tell Me You Love Me, the dramatic message is supposed to be about feeling. But the new series is telling me something different – HBO isn't trying to create good drama…it's a cable network trying to create good hype. In this business, hype is generally all you need. The series is scheduled to premiere Sunday at 9 pm ET, and early reports expound on the graphic sex scenes that strongly pepper the first episode. The show is really about relationships (isn't everything) and relies on character interaction of all sorts – not just sexual action. Viewers will delve deeply into the lives of 20-something chef Jamie (played by Michelle Borth), who is engaged to Hugo (a very likely-sounding name attached to the character portrayed by Luke Kirby). Carolyn, a lawyer in his mid-30s that's played by Sonya Walger, and her real-estate investor husband Palek (Adam Scott) will struggle with keeping their marriage alive as they (unsuccessfully) continue to attempt pregnancy. Ally Walker plays 40-something stay-at-home mom Katie, who no longer has sex with her husband Dave (Tim DeKay). These relationships revolve around the offices of Dr. May Foster (Jane Alexander), a couples therapist in her 60s who still enjoys great sex. (Here's hoping HBO doesn't get too showy with those scenes, right?) Despite the sort of boring plot (a therapist's office…how original for HBO) and obvious attempt to target several demographics at once, some critics are lavishing early praise on the ambitious HBO drama.
Read More

| CNN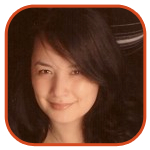 Posted by Veronica Santiago Categories: Award Shows, Comedy, Daytime, Games, Kids, Music, Prime Time, Reality, Sci-Fi/Horror, Specials, Sports, Talk Shows, ABC, Bravo, Cable, FOX, HBO, MTV, NBC, Syndication, Oprah Winfrey Show,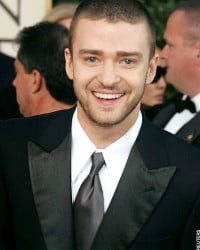 MONDAY (9/3)
Justin Timberlake Concert Special (HBO, 9pm): JT brings sexy to Madison Square Garden
Kyle XY (ABC Family, 8pm): mid-season finale
TUESDAY (9/4)
The View (ABC, check local times): Whoopi Goldberg officially joins the looney bin today
Oprah (syndicated, check local times): Special appearance by President Bill Clinton
The Singing Bee (NBC, 8pm): fall premiere
THURSDAY (9/6)
Tim Gunn's Guide to Style (Bravo, 10pm): Project Runway's guru revamps fashion disasters with the help of model Veronica Webb
Sunday Night Football (NBC, 8:30 EST): Special Thursday kickoff day (New Orleans Saints vs. Indianapolis Colts)
Are You Smarter Than A 5th Grader? (FOX, 8pm): fall premiere
Don't Forget The Lyrics (FOX, 9pm): fall premiere
Click to continue reading This Week on TV (9/3-9/9)

Posted by David L. Williams Categories: Comedy, Reality, HBO, So You Think You Can Dance, Editorial, Features,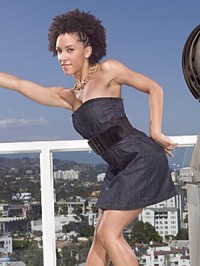 From time to time I feel the need to pen (or type, really) a little bit of television-related correspondence, but I don't always have the right email addresses. So why don't I use the column inches I'm generous granted here to catch up on a few memos I've been meaning to write? (Don't worry, that's a rhetorical question.) Here goes:
To the voting viewers of So You Think You Can Dance: I'm going to ignore the fact that you actually call in and vote, though it still puzzles me, even after all the American Idol votes, that people actually do that (and I'm totally going to get dinged by one of my best friend who I think actually does vote). Anyway, I'm going to ignore that and say thank you for voting for Sabra. I liked, not loved, the show, but I really enjoyed it when Sabra danced. She just seemed more fun, more watchable than the other finalists, but I can't give you a good reason why. Can't tell you why anymore than I can tell you why Mary Murphy is ... like she is. I liked Sabra and she won and that's always a nice moment when you're watching a reality show.
Oh, also Sabra's hair is pretty awesome, so that helps.
Click to continue reading Our TV Memos: SYTYCD, Flight of the Conchords, Scott Baio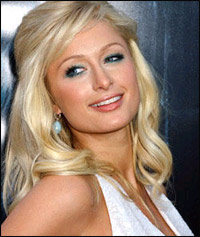 Paris Hilton partied at the Polaroid Beach House party earlier this week, a star-studded event. The guest list included a lot of Hollywood hotties, but – of all people – Paris chose to make out with Entourage star Adrian Grenier. He's the one with the curly hair and somewhat pudgy face. The HBO star must have done something right – but it certainly wasn't his hairdo that won the famous heiress over. Perhaps he used a line her learned from his cable show? Grenier's co-star Kevin Connolly previously dated Nicky Hilton, a relationship that ended at Hilton's insistence. Brandon Davis and Brian Grazer were also at the party, among others.
Read More

| LA Times

© Gear Live Media, LLC. 2007 – User-posted content, unless source is quoted, is licensed under a Creative Commons Public Domain License. Gear Live graphics, logos, designs, page headers, button icons, videos, articles, blogs, forums, scripts and other service names are the trademarks of Gear Live Inc.