Thursday's elimination round saw the end of four more American Idol 9 contestants, as we march ever-closer to the Top 12.
Ryan Seacrest spent a few moments, as usual, talking to the judges before the results were read. "There were certain contestants I heard back that we gave some compliments to. One in particular that was so bad, I had to turn the TV off," Simon Cowell actually admitted he might have been wrong during Wednesday's performance round.
The Top 20 performed "I Got a Feelin'" for our enjoyment to get the show good and started. It was another low-key, soft number from the group, and it was just as bad as last week's group sing.
Click to continue reading American Idol 9: Top 20 Results
After a few changes to the schedule, American Idol 9's Top 10 girls were ready to sing their hearts out for Wednesday's performance round. Crystal Bowersox, who was hospitalized Tuesday night, was back in the studio and looked wonderful at the top of the episode. She spent a few moments talking to Ryan Seacrest before the performances began. "I'm a tough cookie," Crystal promised. I had no doubt she would deliver a great number for the night.
"The guys were hot last night," Randy Jackson exclaimed. "I'm hoping the girls show up like that tonight."
Crystal Bowersox, for whom the week's line-up was switched around, was the first to be featured. She revealed in her video package that she's a twin. She picked "Long As I Can See the Light" from CCR, a pretty bold choice, for her Wednesday performance. The bluesy/gospel feel of the song beautifully highlighted Crystal's vocal talent. It was a great way to start the show. Randy Jackson was enthusiastic about the performance, shouting "that girl is hot!" Ellen DeGeneres loves Crystal's "pure, raw, natural talent," saying "you're amazing." Kara DioGuardi found the performance to be "effortless," and compared Bowersox to "the greats." Be interesting to know whom Kara includes in that category. "I completely misunderestimated you," Simon Cowell admitted, saying "the vocal was incredible."
Click to continue reading American Idol 9: Top 10 Girls Perform
Ryan Seacrest walked down an aisle made by American Idol's Top 24 of the season to open the show, the first that would mark performances we as a nation are allowed to vote upon. Tuesday's episode would feature the Top 12 girls only, since time doesn't allow for all 24 of them to sing at once. The long introduction for the girls was mostly a long parade of blondes, pretty dark-haired girls and standout Lacey Brown.
The Top 12 men (which included Michael Lynche, thought to be ousted from the show) waited on the sidelines as the judges were introduced at the big desk for the first time of the season. "I heard the big news. I saw the New York Post," Ryan Seacrest smiled to Simon Cowell, calling him out for his prediction that a girl would win this season. Since gossip has held that the producers are determined that a girl shall win the year, consider this so-called banter the first seed that has been planted to sway your vote.
"This is make it or break it right here," Randy Jackson observed. "You gotta be great, or you gotta be mad at yourself."
"You're all good, but now we're looking at, what's going to keep people glued to the television?" Ellen DeGeneres explained.
Click to continue reading American Idol 9: Top 12 Girls Perform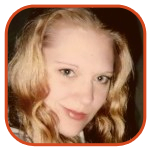 Posted by K.C. Morgan Categories: Music, Prime Time, Reality, FOX, American Idol, Gossip, Spoilers, Video,
American Idol 9's Hollywood session finally came to close Wednesday night, when the remaining members of the season's Top 24 contenders was slowly, painfully revealed. How close is the reality to the spoilers that were released weeks and weeks ago? There's only one way to find out.
Michael Lynche, Aaron Kelly, Didi Benami, Casey James, Todrick Hall, Lee Dewyze and Katelyn Epperly were all revealed as Top 24 contestants at the end of Tuesday's two-hour marathon episode. Wednesday would narrow the remaining 37 would-be Idols down to a mere 17.
Janelle Wheeler was the first to be featured on the episode. The pretty blonde auditioned in Orlando and won her shot to Hollywood on a split decision from the judges. Wheeler was disappointed in her final solo performance in Hollywood, admitting that she "couldn't take the pressure" once it was all over. Ellen DeGeneres led Wheeler's interview. "It's hard to tell somebody that has a great voice that they're not going to go through," she said, then surprised Janelle by giving her the good news - Wheeler is indeed in the Top 24.
Tyler Grady, who has something of a Jim Morrison vibe, was the next to face the judging panel. Kara DioGuardi remarked on his 70s-ish performance style, then smilingly welcomed him into Top 24.
Click to continue reading American Idol 9: Top 24 Revealed
Hollywood's final solo performances are the last chance for the remaining American Idol 9 contestants, a huge field which was narrowed down to the seventy-one at the start of Tuesday's episode. The show began with the final deliberations, beginning near the end of the process which will give us 24 Top singers who will compete to be our Idol.
Per formula, the contestants were put into three different rooms. Angela Martin was in Room 3 with Hollywood standout Jessica Furney. Martin's entertaining performance was only passable vocally, though Kara DioGuardi and Randy Jackson both seemed to enjoy it.
Casey James was in Room 1, while his Hollywood Group member Jermaine Purifoy waited in Room 2. Both their solo performances were incredibly enjoyable and vocally strong, though extremely different from each other.
Andrew Garcia, Katie Stevens and Jermaine Sellers also waited in Room 1. Earlier in the day, Sellers made the bold choice to sing "Man in the Mirror," and some of the notes seemed to escape him. His rather rigid performance might not have won over the judges, but Sellers definitely has a great voice.
Click to continue reading American Idol 9: Hollywood Solo Performances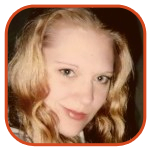 Posted by K.C. Morgan Categories: Music, Prime Time, Reality, FOX, American Idol, Video,
We've sat through seven audition cities and eight weeks of watching singers vie for their chance to compete on American Idol 9 . On Tuesday, this patience was finally rewarded with the beginning of Hollywood Week. This grueling round of auditions is always filled with drama, despair and dashed dreams. In other words, it's tons of fun.
Tuesday's opening Hollywood Week episode was the first to feature now-permanent panelist Ellen DeGeneres , who was called to serve on Idol when Fremantle and Paula Abdul could not come to terms on Abdul's contract. The Idol wannabes gathered at the Kodak Theater, as per show tradition. One hundred and eighty-one contenders arrived from all over America and all walks of life to sing, cry and perhaps watch their dearest dreams come true. But the road to fame is not easy. As one contestant observed, "there's hundreds of people here, and I have to stand out."
Click to continue reading American Idol 9: Hollywood Week Begins
Tuesday's audition city, Denver, is where American Idol first found Chris Daughtry, who was surprisingly eliminated in Season 4 of the popular reality series. Guest judge Victoria Beckham again joined the regular panel to fill Paula Abdul's vacant seat.
Auditions began with Mark Labriola, who thinks he looks quite a bit like Jack Black. He was very energized for his audition and truly interesting. His surprising voice was absolutely beautiful, forcing the panel to raise their eyebrows as they listened. The unique sound could certainly stand out in Hollywood Week. Victoria Beckham called the audition "a really nice surprise." The judges unanimously voted to send Labriola to Hollywood, though not before Simon Cowell questioned him further about his unusual past.
Mario Galvan laughs when he's nervous and arrived to his audition in a beat-up trench coat. He growled out an Elvis tune with tons of volume, but no display of vocal command whatsoever. "No," Simon Cowell was brusque, and Mario went quietly away.
They can't all get golden tickets. Even more will be rejected during Hollywood Week, some only one step away from reaching the big stage.
Click to continue reading American Idol 9: Denver Auditions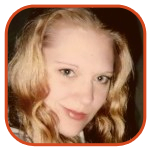 Posted by K.C. Morgan Categories: Music, Prime Time, Reality, FOX, American Idol, Gossip, Spoilers,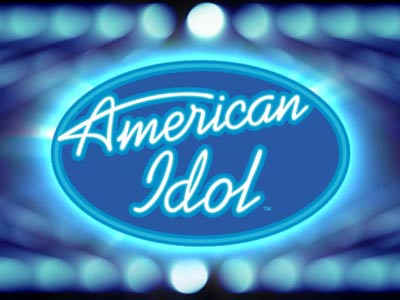 We've already spoiled the Top 24 contenders who will scrape past Hollywood Week on American Idol 9. Now, thanks to new sources, the list has been updated—and we have no reason to believe it's not completely accurate.
Keep reading to see the names. One of them is the next American Idol.
Click to continue reading American Idol 9's Top 24: Spoiler List Updated!
Read More

| Vote for the Worst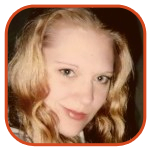 Posted by K.C. Morgan Categories: Music, Prime Time, Reality, FOX, American Idol, Rumors, Spoilers,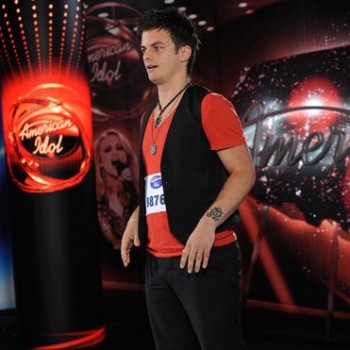 It's fun to watch hours and hours of audition footage on American Idol 9, sure…but wouldn't it be more fun if you already knew which singers will be moving on to Hollywood and beyond?
If you want to know twenty of the twenty-four hopefuls who will eventually sing on the big Idol stage after they breeze through Hollywood Week, keep reading. If you'd rather wait several more weeks until the show reveals things in its own way, turn back now.
Click to continue reading Spoiling American Idol 9's Top 24
Read More

| Vote for the Worst

© Gear Live Media, LLC. 2007 – User-posted content, unless source is quoted, is licensed under a Creative Commons Public Domain License. Gear Live graphics, logos, designs, page headers, button icons, videos, articles, blogs, forums, scripts and other service names are the trademarks of Gear Live Inc.