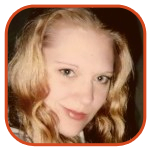 Posted by K.C. Morgan Categories: Comedy, Late Night, NBC, Saturday Night Live, Video,
Kanye West and former President George W. Bush (played by Jay Pharoah and Jason Sudeikis, respectively) stopped by SNL's Weekend Update desk on Saturday to talk about their newfound friendship. The skit was inspired by the real Kanye West's decision last week to apologize to Bush for suggesting he is racist.

Sudeikis performed ably as Bush, but he's no Will Ferrell. Pharoah's Kanye West was pretty good, but it was begging for an auto-tune moment. The skit was one of the more enjoyable of the episode, which starred Scarlett Johansson in the hosting position.
Read More

| Entertainment Weekly

Looking and sounding appropriately grave, President George W. Bush delivered his Farewell Address to the nation last evening. He only preempted 15 minutes of programming and talked for about 13…but did it feel to anyone else that his speech utterly dragged on for ever? Once it was all over, I was wondering if Inauguration Day had already come and gone.
But no, not just yet it hasn't. And as of today, President Bush can still make as many speeches as he want and we'll all hum "All Hail the Chief" when he walks into a room. But Barack Obama's day in the Oval Office draws ever nearer - the event which promises to go down in Washington history is less than one week away.
In his speech, Bush pat himself on the back and spoke lengthy words of praise for America as a nation. He related stories of the aftermath from 9/11. He spoke hopefully of how strong the country shall one day be. He even seemed to provide a rare glimpse into his daily life as President, pointing out that life never returned to normal for him after the chilling terrorist attacks on the country.
Click to continue reading Bye, Bye Bush: President Bids the Nation Farewell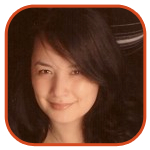 Posted by Veronica Santiago Categories: Comedy, Prime Time, NBC, Saturday Night Live, Video,
What's better than a Tina Fey cameo on Saturday Night Live? A Palin sketch that also includes Will Ferrell.
On tonight's special Thursday broadcast, the popular SNL alum made a surprise return to play the current POTUS. Not so coincidentally, Will is also prepping to bring his version of Bush to Broadway next year.
Was Ferrell's visit really a shameless promotion for You're Welcome America. A Final Night With George W. Bush? Who cares?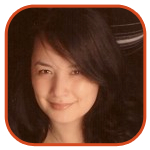 Posted by Veronica Santiago Categories: Comedy, Late Night, NBC, Saturday Night Live,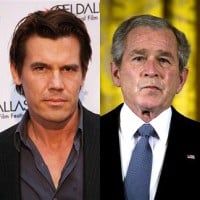 Even though there are no more debates left to mock, Saturday Night Live has still managed to stack this weekend's show. And surprisingly, the news is not entirely about politics.
Since Josh Brolin was announced as the October 18 host, it's been assumed that the actor would do a small screen version of his work on W. But in a recent interview with People magazine, the No Country for Old Men star joked (?) that viewers might be seeing more than one George Bush that night.
"Expect a lot of fun and some surprising moments. There's a good chance that W. [himself] may appear in a skit. You'll have to watch to find out."
And while a real-life POTUS appearance is anybody's guess, we do know one politician who will be appearing this Saturday: Sarah Palin. Although she was reportedly scheduled for an October 25 visit, the McCain-Palin camp has confirmed the
publicity stunt
campaign stop will happen tomorrow.
Click to continue reading Busy Weekend Ahead for SNL
Read More

|
Access Hollywood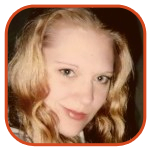 Posted by K.C. Morgan Categories: Drama, Cable, HBO, Gossip,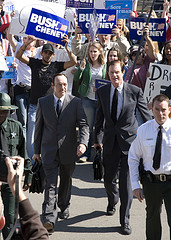 From the first trailer, I was intrigued. In the next moment, I was checking the upcoming TV schedule to be 100% sure my DVR would capture the movie at the first possible opportunity. And I've got to tell you, I just can't wait to watch HBO's Recount.
I had the dubious pleasure of living through the 2000 presidential election - and all the many, many television hours this momentous and highly historical race entailed. Every four years in November, we as a nation go forth to various polling locations to exercise our Constitution-given Democratic freedoms. But on the evening of November 7, 2000 most people went to sleep without knowing just who the hell the President of the United States would be. But eventually, the decision was made…and so was history. The eight years that followed were rife with events which could keep Hollywood script writers busy for the whole of the century. It was a defining moment, it was the catalyst which undoubtedly led to two earth-shattering wars, and it is still something which (at least, for me) remains shrouded in mystery.
No longer will this remain the case…perhaps. The HBO film Recount will take us back to the past, but what sort of picture will this flick paint?
Click to continue reading Don't Count Out Recount
Read More

|
LA Times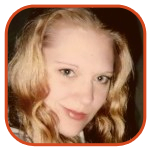 Posted by K.C. Morgan Categories: Games, Prime Time, Reality, NBC, Ratings,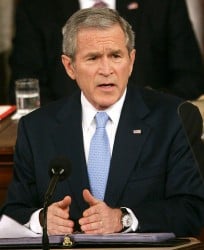 Despite big banner headlines and lots of flag-waving pictures, the must-touted visit from President George W. Bush to NBC's Deal or No Deal didn't help ratings. In fact, the show met it's lowest ratings ever for a Monday broadcast despite the promise of the Commander-in-Chief.
Bush offered a taped message for an Iraq War veteran (Captain Joseph Kobes, U.S. Army) on the episode, though only 10 million viewers actually saw the footage. The presidential vote of confidence didn't help Kobes win the million - in the end, the solider was stuck with a lowly $26,000 which was in turn tripled to $78,000 thanks to the Deal Wheel.
"I'm thrilled to be on Deal or No Deal with you tonight," President Bush told his audience. "Come to think of it, I'm thrilled to be anywhere with high ratings these days." Joke's on you, Mr. President. Next time, try an appearance on Gossip Girl - that show is getting much better press.
Read More

|
Hollywood Reporter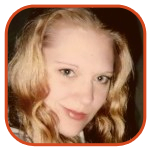 Posted by K.C. Morgan Categories: Prime Time, Specials, ABC, Cable, CBS, FOX, NBC, PBS, Editorial,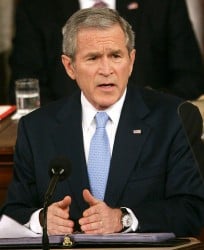 Monday night saw the very last (scheduled) State of the Union address delivered by our Commander-in-Chief, President George W. Bush (Dubya). He preempted a great deal of network and cable coverage for this speech to members of Congress and the nation. (A full transcript of the speech can be found at the official White House site.)
The real meat of Bush's speech centered on the last seven years and bills he wants Congress to pass in the coming weeks. After a ton of hemming and hawing on a number of topics - he did mention voting in the next election at the top of the hour and alluded to the possible recession and economic decline in which the country currently finds itself - he got around to the issue everyone wants to know more about: our troops.
Calling the War on Terror "the defining ideological struggle of the 21st century," Dubya announced he will require 3,200 more Marines in Afghanistan. He also talked on his Return on Success policy which will help bring 20,000 troops back to U.S. shores in "the coming months."
He lauded his own success with No Child Left Behind and promised new budget cuts would create a surplus in the nation's finances. Speaker of the House Nancy Pelosi gamely managed to keep a straight face as Dubya applauded his own efforts with the nation's education. Bush called for new Pell Grants for Kids totaling $300 million, and at least mentioned the possibility of renewable energy during his time on the floor. But he also asked that Congress continue to fund the troops, praising those who are currently serving on the front lines (to stirring applause from both sides of the aisle).
Click to continue reading President Bush Delivers Last 'State'
Read More

|
White House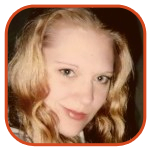 Posted by K.C. Morgan Categories: Specials, Cable, News,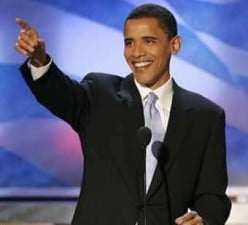 Cable news network CNN will try something never-before-seen for this year's exciting election coverage: they're going to squeeze all the fun out of it with consecutive forty-hour live coverage. And you thought they couldn't possibly make poll results more uninteresting.
February's "Super Tuesday" is the event. Coverage begins at six in the morning Feb. 5, when polls open in more than twenty states. The coverage ends at 11 pm the following Wednesday. Results of the polls won't even be available until well into the evening of Feb. 5, but that's not stopping CNN. Meanwhile, the network will show live coverage of candidates through the weekend, including debates. It's all the politics you can stand, complete with tired TV anchors and plenty of pretty poll graphs. But don't let's get too far ahead of ourselves…the White House isn't empty yet.
So that no one forgets we still have a President in office, George W. Bush (Dubya) will preempt network programming this coming Monday night for an hour-and-a-half-long State of the Union address. I always have a bad feeling when one of these occurs, fearful as always that the US is about to declare war on yet another country. But who knows? Maybe he's just going to give us all health care instead of going to war. That'll be that day.
Read More

|
Hollywood Reporter
© Gear Live Media, LLC. 2007 – User-posted content, unless source is quoted, is licensed under a Creative Commons Public Domain License. Gear Live graphics, logos, designs, page headers, button icons, videos, articles, blogs, forums, scripts and other service names are the trademarks of Gear Live Inc.