Wednesday's I'm a Celebrity, Get Me Out Here opened with the continuation of the Hang Tough challenge, which found some of the celebs (Janice Dickinson didn't participate) hanging from iron bars over a fetid pool of stagnant water.
Hey, that's what it takes to win immunity in Costa Rica. Each participant was still hanging when the episode picked up where it left off Monday night. Patti Blagojevich was the first too fall, followed by Daniel Baldwin. Less than three minutes had passed, and two were already done for.
Click to continue reading I'm A Celebrity…And A Thief, Too
Week two of I'm a Celebrity, Get Me Out Here opened with a two-hour episode that featured more drama, more challenges and more spotlight-stealing shenanigans.
Speaking of stealing the spotlight, Heidi and Spencer Pratt were the first topic of discussion. Cameras recorded the action as they were locked into an isolation chamber for the night. This was the only way the couple could prove themselves, but it still wouldn't guarantee their acceptance by the other campers - for all had to agree it was okay for them to return. Heidi prayed for strength many times during their long night.
"They're so hated. People can't stand them - that's why I love them so much," Janice Dickinson told the camera.
Click to continue reading I'm Not A Celebrity, But Get Me Out of Here Anyway
There's something vastly entertaining about seeing usually-spoiled celebs make do without their fancy cars, pretty clothes and expensive amenities…and some are obviously adapting better than others. The stars of I'm a Celebrity, Get Me Out Here do have a few personal possessions to ease the sting of constantly camping out, however. So, what do reality TV celebrities need to make it for days on end in Costa Rica?
Each cast member of the show was allowed to bring three pairs of underwear and three swimming outfits when they were deposited in the wilds of Costa Rica. But each was also allowed to bring a personal item to help ease the pain of family and creature comfort separation for their duration on the show. So…what'd they all bring?
Click to continue reading What Do Celebrities Need for Jungle Life?
Read More

| NBC

Thursday's I'm a Celebrity, Get Me Out Here would give viewers their first taste of elimination. One celebrity would be pushed off the show, as determined by your vote. Which one is the least fave to the show's fans? We would soon find out.
Angela, Frances, Janice and Torrie are subject to the results of the vote. Like American Idol, Celebrity voters decide who they want to keep. We don't get to decide whether or not we want to keep Speidi, who has now tried to leave the show three times. That decision is up to the celebs still remaining on the show. They were deliberating the subject when the Wednesday episode wrapped.
This conversation continued at the top of the Thursday episode. "I would leave if they came back," Angela threw her cards on the table. "There are actions, and there are consequences," Lou Diamond Phillips said to the camera, suggesting that perhaps the spoiled Pratts have had few occasions to realize this reality.
Click to continue reading Speidi's Celebrity Status Still Unknown
Who is the mysterious twelfth cast member to join I'm a Celebrity, Get Me Out Here? Would Heidi and Spencer Pratt return to the jungle and the competition? What the heck did supermodel Janice Dickinson do to make NBA pro John Salley blow his lid? All these questions would be answered by the Wednesday broadcast of the show.
By virtue of Lou Diamond Phillips's choice to make Patti Blagojevich exempt from the nationwide vote, she would not be subject to elimination this week. Stephen Baldwin praised her "great attitude" and the fact that she's a "team player." Even the other women seemed pleased with the decision - though it left all of them in a vulnerable position.
Janice, Torrie Wilson and both members of Frangela must now compete for your votes if they want to stay on the show. Voting lines are still open, and NBC.com is also available to log your requests.
Click to continue reading More Celebrity Surprises in the Jungle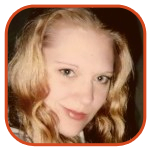 Posted by K.C. Morgan Categories: Prime Time, Reality, NBC, Gossip, Rumors,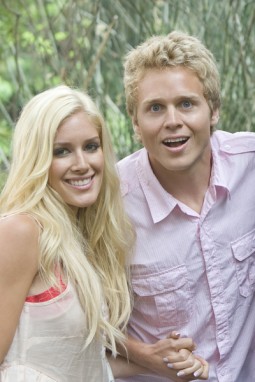 The second night of I'm a Celebrity, Get Me Out Here marked the first voting round of the competition. This was the public's first change to choose who would stay and who would go. The results of this vote will be revealed later in the week.
The show opened with the rest of the trauma tank challenge. Patti Blagojevich was the first celeb, in this episode, to ask for release from the spider, insect and snake-filled tank of torment. Water then started to seep in around everyone's heads. Snakes began to wrap themselves around former wrestling diva Torrie Wilson's face and Lou Diamond Phillips was soon taking in too much water - he was forced to pull up and out of the challenge. Torrie Wilson also had to rise because of the water. This left Stephen Baldwin and Sanjaya Malakar, who became the winner of the challenge. This means the blue team - the men - won immunity, and would therefore be safe no matter the results of the public vote. And just like that, the first real challenge was over and done - with Malakar, the youngest of the bunch, emerging as the victor.
Click to continue reading I'm a Celebrity: Speidi Gets Out of There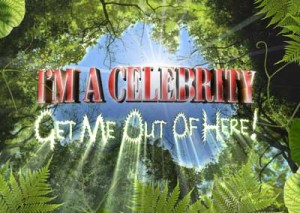 I'm a Celebrity, Get Me Out Here premiered live last night from "deep" in the Costa Rican jungle, though the opening sequence was obviously filmed on a set. I'm not saying it wasn't in Costa Rica, I'm just saying it was definitely a sound stage.
Each celeb - and we're using that term loosely - is competing in order to win money for the charities of their choice. And media exposure. Only the promise of cameras could lure some of them so far away from the posh worlds they generally inhabit.
Two teams of eleven "stars" were then deposited in the jungle by helicopter. Their first unofficial challenge was wading across a stream. Patti Blagojevich was quickly swept into the current and carried downstream as fellow cast mates shouted after her.
It was obvious, even very early in the series, that only some parts of this broadcast are live. The clip of the two hosts standing on their set was a live feed, but the footage of celebs trekking across the river patently was not. When you see "live" at the top of the screen, that's when you're dealing with real time.
The red team now safely on their way to camp, it was time for the yellow team to make their own way in the jungle.
Click to continue reading I'm a Viewer - Get Me More Celebrity!
© Gear Live Media, LLC. 2007 – User-posted content, unless source is quoted, is licensed under a Creative Commons Public Domain License. Gear Live graphics, logos, designs, page headers, button icons, videos, articles, blogs, forums, scripts and other service names are the trademarks of Gear Live Inc.