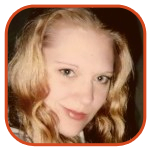 Posted by K.C. Morgan Categories: Prime Time, Specials, Cable, FOX, News,
Fox News recently aired the first Republican Presidential Debate (to confirm the date, election day is approximately 18 months away), held in Greenville, South Carolina.
Present on the stage: Congressman Ron Paul (R-TX), former CEO and radio host Herman Cain, former governor Tim Pawlenty (R-MN), former Congressman and Senator Rick Santorum (R-PA), former governor Gary Johnson (R-NM).
Don't know who they are? We do.
Click to continue reading Running to 2012: The First Debates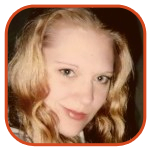 Posted by K.C. Morgan Categories: Comedy, Drama, Music, Prime Time, FOX, Gossip,
Victoria Jackson, best-known for her 6-year stint on SNL, summed Glee's "Original Song" episode up with one word: "Sickening!" She accused the producers of the show of "shoving the gay thing down our throats" and making a "mockery of Christians."
"Everyone knows that two men on a wedding cake is a comedy skit, not an 'alternate lifestyle'! There I said it!" Jackson's comments appear in her column at WorldNetDaily.
Jackson was best-known on Saturday Night Live for her ditzy, blonde characters and high-pitched voice. In recent years, she has been politically active and strongly outspoken against liberal candidates and leftist media coverage. Perhaps ironically, she is a strong supporter of Fox News (which is owned by Fox Entertainment Group, which owns 20th Century Fox Television... which distributes and produces Glee).
Read More

| Huffington Post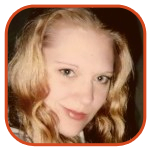 Posted by K.C. Morgan Categories: Cable, News,
Keith Olbermann will be back in his office before his laptop gets cold.
The newsman will be behind the desk on Tuesday, when MSNBC relaxes the suspension he earned for violating NBC rules. (Olbermann donated $2,400 to three different political campaigns: Kentucky Senate candidate Jack Conway and Arizona Representatives Raul Grijalva and Gabrielle Giffords.)
Phil Griffin, MSNBC chief exec, said that Olbermann's two-day ban was "an appropriate punishment for his violation of our policy."
Click to continue reading MSNBC to Lift Keith Olbermann's Suspension Tuesday
Read More

| Yahoo! News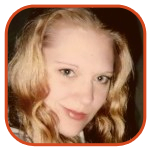 Posted by K.C. Morgan Categories: Comedy, Late Night, Cable, FOX, Daily Show, The, Gossip, Video,
The ongoing war between Bernie Goldberg, FOX News contributor and frequent guest on O'Reilly Factor, and Jon Stewart, late-night Comedy Central variety show host, just got hilarious…though there's probably zero chance that FOX News will find it so. It all started, according to Stewart, when he told FOX News to "go [expletive deleted] themselves" on his April 19 installment of The Daily Show.
Goldberg fired back during one of his visits to O'Reilly (Papa Bear to Stephen Colbert fans), calling Jon Stewart a "funnyman" who only wants to crack jokes before an audience. "But if, clearly, you want to be a social commentator…you better find some guts," Goldberg addressed his comments directly to Stewart.
On his April 20 show, Stewart had plenty to say in response to Bernie Goldberg - and by extension, everyone at FOX News.
Click to continue reading VIDEO: Jon Stewart's Message to FOX News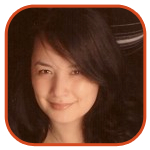 Posted by Veronica Santiago Categories: Comedy, Prime Time, FOX, Family Guy, Video,
Apparently Sarah Palin didn't realize things done at "FOX" can be upsetting to some.
During Sunday night's Family Guy episode, Chris Griffin went on a date with someone Stewie referred to as "Down syndrome girl." While that comment alone would have been enough to get Palin's family talking, it's a reveal Chris' crush made during dinner that put the controversy over the top: "My dad's an accountant and my mom is the former governor of Alaska."
Not pleased with the obvious connection to her special needs son, Sarah - a FOX News contributor - felt compelled to respond on both her Facebook page and on The O'Reilly Factor.
Click to continue reading VIDEO: Sarah Palin Upset Over Family Guy Episode
Read More

| TV Guide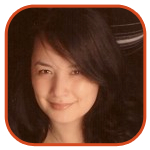 Posted by Veronica Santiago Categories: Cable, News,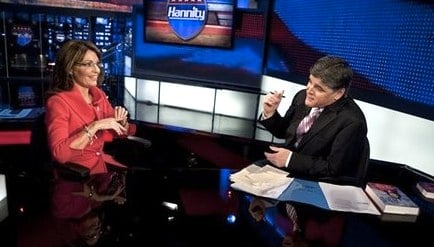 Could this be Sarah Palin's way of prepping to replace Oprah?
It's just been announced that Alaska's former governor has taken on a new position in her post-political career. The author of the best-selling memoir Going Rogue will now become a contributor on FOX News.
Although Sarah won't be appearing as part of a regular program, she will reportedly front a series that will air on an occasional basis. Her deal with the network is slated to last for several years.
No word at this time how much Palin will be paid per wink.
Read More

| The New York Times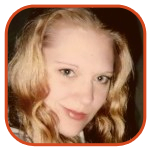 Posted by K.C. Morgan Categories: Reality, Talk Shows, Cable, FOX, Video,
Living with Ed star Ed Begley Jr. (he's been in the biz for years, obtaining guest spots on many different prime time dramas) lashed out at FOX News anchor Stu Varney recently, completely losing his cool on a very hot topic - global warming.
Telling the viewing audience "don't get your news from me, people," he demanded to know where Varney obtained his own information (yeah, FOX News, time to answer that question!) and shouted for a full two minutes before he managed to get Stu to yell back. Great stuff, this. At the end of the interview, Begley cries, "You're a proper Brit - I actually like you!" It's one of the craziest damn things you've ever seen - if you don't often watch FOX News.
Read More

| Perez Hilton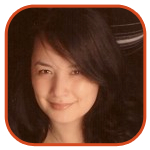 Posted by Veronica Santiago Categories: Cable, News, Video,
Listen up, Glenn Beck. President Obama may or may not have a "deep-seated hatred for white people," but advertisers apparently have a deep-seated disliking for you.
Nearly one month after telling the crew at Fox & Friends that Obama was "a racist," the backlash for the FOX News commentator keeps coming. In total, 33 advertisers - including Wal-Mart Stores Inc., CVS Caremark, Clorox and Sprint - have now asked to be distanced from the show.
Click to continue reading Nearly Three Dozen Sponsors Boycott Glenn Beck
Read More

| Hollywood Reporter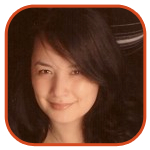 Posted by Veronica Santiago Categories: Cable, Video,
Note to all the live talent out there: If someone tells you "I'm passing out," that means they're about to…pass out.
Earlier today on FOX News, a guest gave Glenn Beck a new topic to talk abut during his segment. Watch at approximately the 1:20 mark as David Buckner, a professor at Columbia University, announces his fate. (Then watch how long it takes the floor director to step in.)
Beck later told an apologetic Buckner: "I'm like 'are you kidding me, the ratings will be through the roof!'"
Read More

| Huffington Post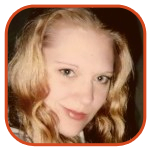 Posted by K.C. Morgan Categories: Specials, Cable, News,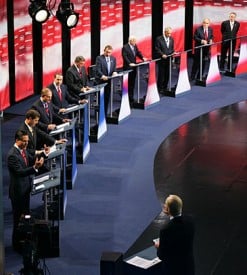 Get your DVR ready, set up the Tivo, or pop a tape into that antiquated VCR – because if you don't, you're probably going to miss the next round of Presidential Primary Debates. The writers' strike has changed everything about TV, and the democratic process is no exception. The Democratic debate scheduled for December 10 was canceled because the three front runners in that party (Clinton, Obama, Edwards) would not cross picket lines. But never fear, there's one scheduled for December 13 that will go on as planned. On the Republican side, the debate takes place on December 12. But odd time slots mean you're probably going to miss every bit of these two-hour arguments.
The December 12 debate (Republicans) and the December 13 debate (Democrats) will both air on the Fox News Channel (a partisan cable channel if ever there was one) at 2 pm. 2 pm? Yes, in the middle of the day (hence, the need for recording devices). The Democratic debates scheduled for December 17 and January 6 have been canceled, but these Presidential hopefuls will bump heads again on January 5, 21 and 31 (New Year's Eve – what a great addition to any party). Meanwhile, the Republican hopefuls (including Giuliani) will argue their sides on January 5,6, 10 and 30.
Click to continue reading Keeping Up With the Presidential Hopefuls
Read More

|
The Pre-Primary Period
© Gear Live Media, LLC. 2007 – User-posted content, unless source is quoted, is licensed under a Creative Commons Public Domain License. Gear Live graphics, logos, designs, page headers, button icons, videos, articles, blogs, forums, scripts and other service names are the trademarks of Gear Live Inc.