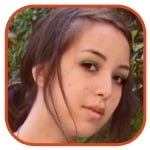 Posted by Robin Paulson Categories: Music, Prime Time, Reality, FOX, Gossip, Rumors,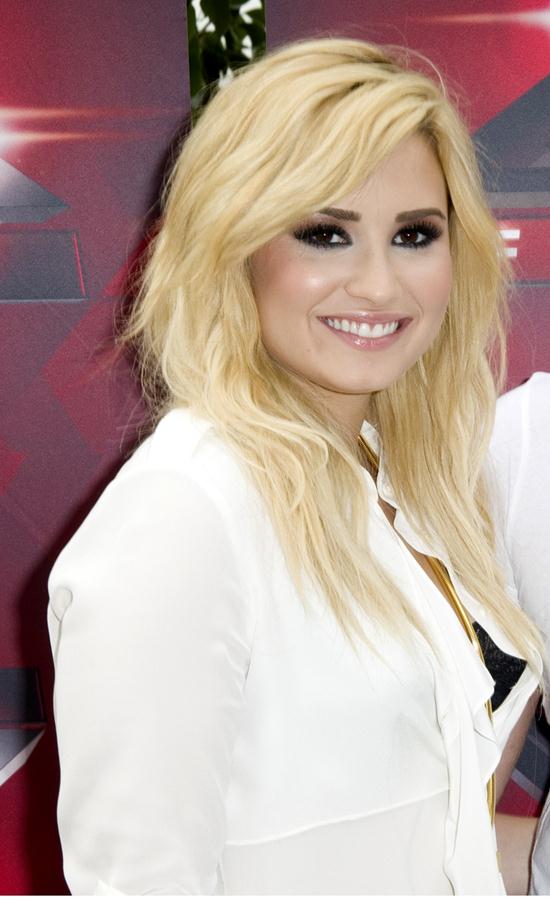 Demi Lovato is pulling a J.Lo.
The singer-actress is rumored to be leaving her judging stint at The X Factor after having served on the panel for two seasons alongside the likes of Britney Spears, Kelly Rowland, and Paulina Rubio. A source close to the former Disney star claims that she wants to focus on her music career (sound familiar?), adding, "She had a great run and a good time."
The move to quit the reality show may be wise considering her upcoming tour schedule, which runs from February to March 2014.
When asked last year why she remained on the judging panel for another season (as fellow panelists Britney Spears and L.A. Reid exited), Demi stated that she wanted to expand her fan base: "When you have the opportunity to be in front of America every single week several times a week, that's a very incredible opportunity, not only because your fans get to know you better, but… I was on the Disney Channel forever, and was waiting for that right job that would help me cross over to the mainstream world... I was not only in front of my fans every week, but I was also in front of adults. I never used to get recognized by adults, and now when I'm at the airport or the grocery store, the guy behind the register will be like, 'I love you on X Factor!'"
Click to continue reading Demi Lovato Exiting 'X Factor'
Read More

| People via Daily Mail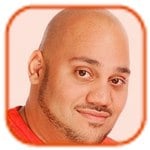 Posted by Andru Edwards Categories: Music, Prime Time, Reality, FOX, News,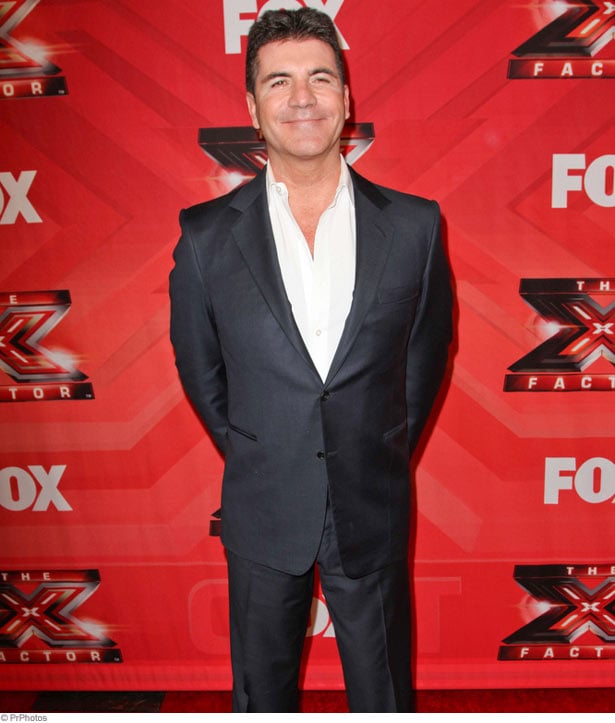 Simon Cowell is to sing on X Factor.
The music mogul is persuaded to show off his vocal talents by fellow talent show judge Kelly Rowland during auditions in Denver, Colorado, after being less than impressed with one wannabe's attempt at singing 1940s classic "Fools Rush In." Following the hopeful's rendition, judge Demi Lovato told them, "You would sound like what Simon sounds like when he sings."
Kelly then urged the 53-year-old star, who branded the auditions the "worst" day of try-outs ever, to sing the same song. Simon, who has always vowed to never sing in public, obliged and was praised by fellow judges Paulina Rubio and Demi, who said his rendition was "charming."
Kelly added, "I knew that voice was always there."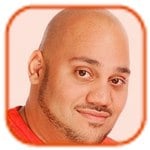 Posted by Andru Edwards Categories: Music, Prime Time, Reality, FOX, Gossip, Rumors,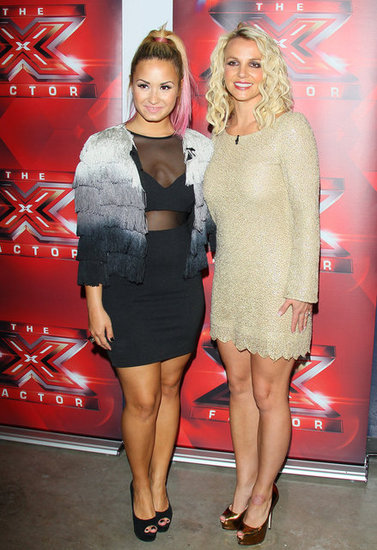 Demi Lovato wants Britney Spears to return to The X Factor. The "Toxic" singer quit as a judge after just one season on the show and Demi is devastated she won't be working with Britney again, although she has come up with a suitable replacement.
"I wish Britney would come back. My next pick is Lady Gaga though, she's so cool," she said.
Demi and Simon Cowell are the only remaining members of the panel after L.A. Reid also quit at the end of last season, and the TV mogul says top of his list for the new panel is chemistry between the judges. "Simon delivered a simple message: Forget the big names and go for chemistry. He said all these shows have become distracted by signing celebrities rather than judges who really have something to say. We have all seen that big names don't translate into big ratings. Chemistry is top of the list of demands for next season. [Only Demi will return because her chemistry with Simon was] the best thing about the panel last year," a source said.
Both Jennifer Love-Hewitt and Kelly Rowland have been rumored as possible replacements to join the panel in 2014.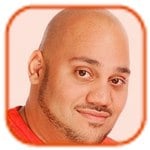 Posted by Andru Edwards Categories: Music, Prime Time, Reality, FOX, Features, News,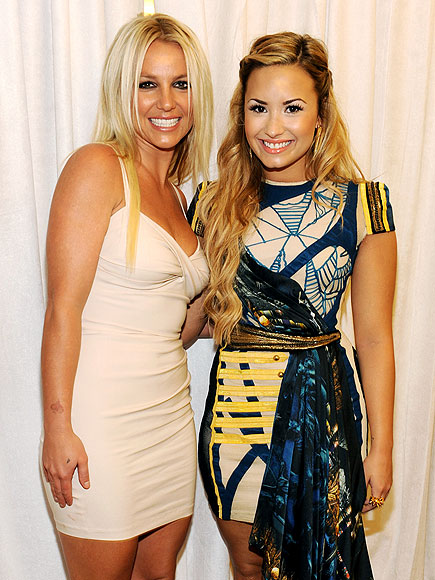 Demi Lovato believes it will be difficult to replace Britney Spears on the X Factor.
Britney, 31, revealed last month that she won't return for the next season of the reality TV show but Demi is worried about finding someone who can match the "Toxic" singer.
"I mean, who can replace Britney, let's be honest," she said.
Britney announced her decision to quit her role as a mentor on the Fox show in order to focus on her music career and admitted watching the contestants perform every week helped her to make the decision to leave. "I've made the very difficult decision not to return for another season. I had an incredible time doing the show and I love the other judges and I am so proud of my teens but it's time for me to get back in the studio. Watching them all do their thing up on that stage every week made me miss performing so much! I can't wait to get back out there and do what I love most," she said.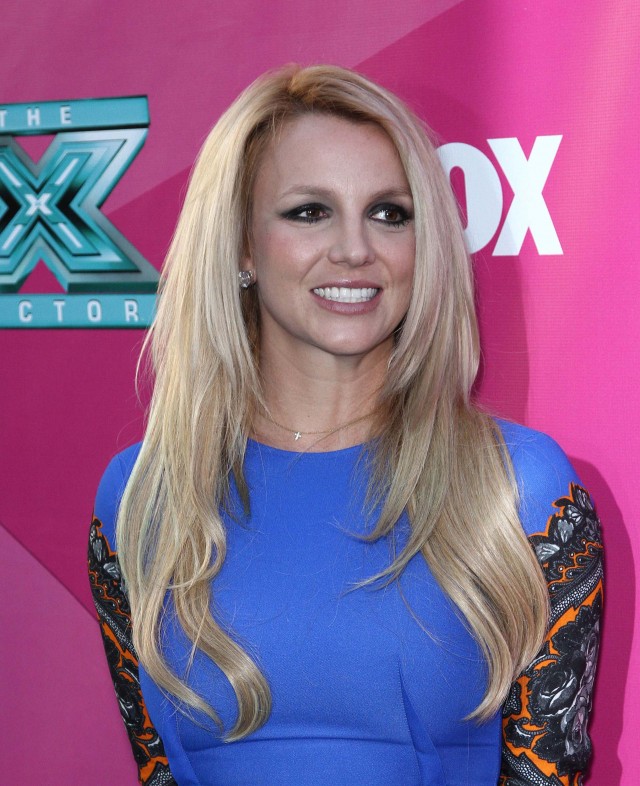 L.A. Reid thinks that Britney Spears would have been a successful X Factor contestant.
The "Toxic" singer and "Skyscraper" hitmaker Demi Lovato both joined the judging panel of the show this year, but L.A. believes they would have had no problems competing if they were just starting out because they are both talented and hard workers.
"I think that both Britney and Demi would've been able to handle it. These girls are really talented and they were trained to work hard. They didn't become a success because they were slackers. Both of them worked really, really hard coming up the ranks."
L.A. also claimed he would win if he auditioned because he does such a good rendition of Prince's "When Doves Cry."
He explained, "If it was me, very simple. I would go up and I would sing 'When Doves Cry' by Prince. And I would win. By the way, I would sing it in Boot Camp and would sing it in the finals and I would win. I'd be a one-trick pony and would only do one song, 'When Doves Cry.'"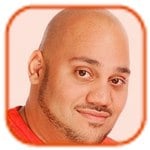 Posted by Andru Edwards Categories: Music, Prime Time, Reality, FOX, News,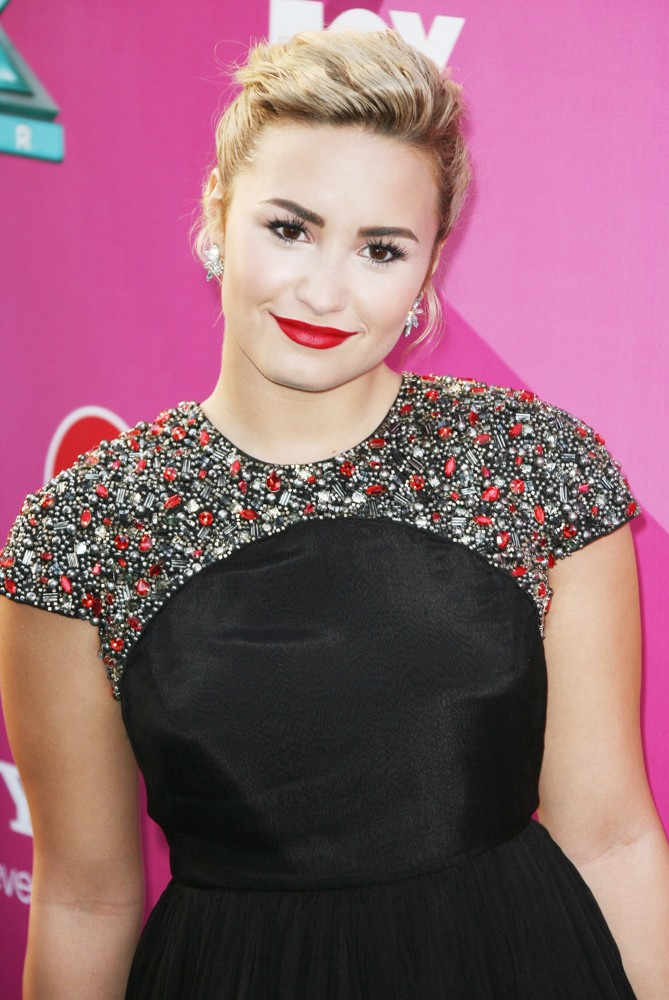 Demi Lovato was slammed for her use of auto-tune on The X Factor last night.
The "Skyscraper" hitmaker had agreed with fellow judge Simon Cowell when she criticized pop hopeful Shawn Armenta telling him perhaps a singing career wasn't for him. "A lot of people work really, really hard for their dreams, but it's not meant for everybody," she said. The 50-year-old wannabe responded by saying, "That's why you use auto-tune and I don't."
New judge Britney Spears marked her debut in a big way, challenging music mogul Simon for his position as harshest judge. She leaped to the defense of Demi, telling Shawn, "I feel uncomfortable with you even staring at me." The 30-year-old pop superstar heavily criticized performers throughout the auditions, telling fitness instructor Amy Gibson that she was "kind of bad."
Click to continue reading Demi Lovato Attacked for Auto-Tune Singing
Britney Spears is a "very subtle" X Factor judge.
The "Toxic" singer is having a "lot of fun" working on the program with fellow panelists Demi Lovato, Simon Cowell and L.A. Reid and tries to be constructive in her advice for the auditionees.
"So far everything has been so fun for all of us. Everything is like a new experience for me, so it's a lot of fun and the talent has been amazing. I feel like my judging style is very subtle. I try to use constructive criticism," she said in a new promo clip for the show.
Despite saying she is "subtle," Britney - who has been described as an "incredibly tough" judge - is seen in the video dispensing some harsh words to one contestant. "I wanna know who let you on stage," she told one hopeful.
Click to continue reading Britney Spears on Her Judging Style
Kelly Rowland has warned X Factor judges Britney Spears and Demi Lovato that Simon Cowell will blame them if anything goes wrong.
The Destiny's Child hitmaker spent one season on the panel of the UK version of the show, and although she loved the experience, she admitted it can be tough.
"I'm excited for them. I'll let them know it's a lot of work. It is a lot of work, but it was definitely a great process. It is a lot of responsibility, and when you screw up or if you screw up, then everybody blames you. Simon included," she told MTV News.
However, Kelly loved having the opportunity to take part in finding the next big thing and thinks Britney and Demi will do a great job on the US series: "You might be running into the next big thing. Or, like for Britney, the next big her, or the next big Demi Lovato. I think that's really exciting for them, and they'll be a part of that, and they'll never forget that."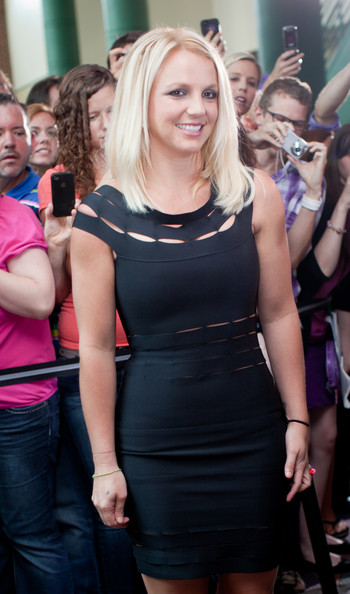 Britney Spears has blamed Demi Lovato for her shock exit from The X Factor judging panel.
The 30-year-old singer walked away from her seat on the talent show this week when a drag queen attempted to sing her 1999 hit "(You Drive Me (Crazy)." However the star says that 19-year-old Demi was her reasoning behind, leaving only Simon Cowell to watch the rest of the audition.
"I was following her. I was taking her lead. She was like, 'Let's go,' and I was like, 'Okay.' It was our break anyway. It was dinner," she said.
"I felt really uncomfortable, and I had to walk away. He [thought] that [he did] such a good job, and I felt so bad. I laughed at first, but I felt really bad," Demi explained to a Fox network affiliate.
L.A. Reid also fled his seat and went to the backstage area during the recording. The 56-year-old music mogul explained, "Oh, my god, it was just horrible. He thought he was going through. He thought that the cheers were because he was doing such a great job, when the truth is he was horrific. We just couldn't take it anymore."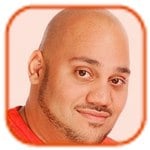 Posted by Andru Edwards Categories: Award Shows, Kids, FOX, Announcements,
Demi Lovato will host the 2012 Teen Choice Awards.
The X Factor judge will front the annual Fox awards show on July 22, which sees her nominated for a four accolades including two music gongs for hit "Give Your Heart a Break." Demi is up for Choice Summer Song and Choice Love Song in the music category, and she is also in line for the Female Choice Summer Music Star prize in which she will take on Katy Perry, Rihanna, Jennifer Lopez and Carly Rae Jepsen, who will perform at the ceremony.
As well as the "Call Me Maybe" hitmaker, Justin Bieber - who faces off against Demi for the Choice Twit award - Flo Rida and No Doubt will also take to the stage for the event, which is set to include an appearance by "So You Think You Can Dance" host Cat Deeley.
Demi's appointment means she will have a busy summer presenting the ceremony, performing on her current summer North American tour, which concludes on September 1, and judging The X Factor.
© Gear Live Media, LLC. 2007 – User-posted content, unless source is quoted, is licensed under a Creative Commons Public Domain License. Gear Live graphics, logos, designs, page headers, button icons, videos, articles, blogs, forums, scripts and other service names are the trademarks of Gear Live Inc.