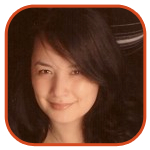 Posted by Veronica Santiago Categories: Animation, Comedy, Drama, Games, Prime Time, Reality, Sci-Fi/Horror, Specials, ABC, Cable, CBS, FOX, HBO, NBC, Amazing Race, The, Dancing With The Stars, Desperate Housewives, ER, Family Guy, Grey's Anatomy, Heroes, My Name Is Earl, Survivor, The Office,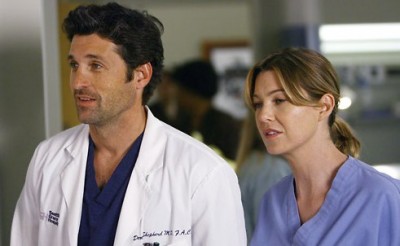 (You can view TV Envy's Fall Television Programming Schedule here.)
MONDAY (9/22)
Season premieres: The Big Bang Theory, Boston Legal, CSI: Miami, Dancing with the Stars, Heroes, How I Met Your Mother, Two and a Half Men, Worst Week
Dancing with the Stars (ABC, 8pm): Special two-hour premiere. "The season begins with 13 new celebrities." Any time a reference is made about Kim Kardashian's butt or cut foot, take a drink.
Two and a Half Men (CBS, 9pm): "Charlie runs into an ex-girlfriend whose son bears a striking resemblance to him." As if Charlie Sheen really needed to get involved in another custody issue.
Heroes (NBC, 9pm): Special two-hour premiere. "Suresh makes an important breakthrough." It's taken him two seasons to realize how boring his character is.
Worst Week (CBS, 9:30pm): Series premiere. "Disaster-prone Sam Briggs, and his girlfriend, Melanie, visit her parents – who don't like Sam – to tell them that they are engaged and expecting a child." It's always good to get the disappointing news out all at once.
Click to continue reading This Week on TV (9/28-9/21)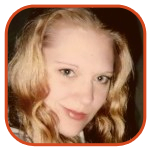 Posted by K.C. Morgan Categories: Reality, Editorial, Gossip, Ratings,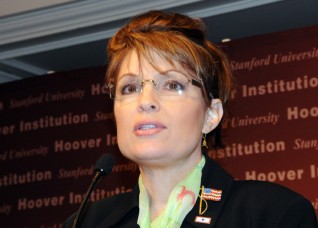 You probably never heard of her before, but after this past week it's going to be hard to forget Sarah Palin's name and face. The highly unknown governor dropped jaws when she stood beside John McCain at the Republican National Convention merely days ago, and in one lightning flash went from "who's that?" to "potential Vice President." Ah, politics.
Palin has created a brand-new buzz for the GOP that has suddenly thrust the Republican national ticket into the limelight - and into the realm of real possibility - once more. Maybe you can't trust the media hype or the sudden sensation she's created, but you can trust the ratings.
On its second night of coverage, the Republican National Convention drew in a staggering 21.5 million viewers. The numbers are huge, sure, but still not as big as the 26 million the Democratic Convention drew just the week before. And now, both conventions are over….and which one is everyone talking about?
Click to continue reading Did Sarah Palin Save the GOP?
Read More

|
NielsenWire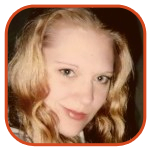 Posted by K.C. Morgan Categories: Prime Time, Reality, Specials, CBS, PBS, Features,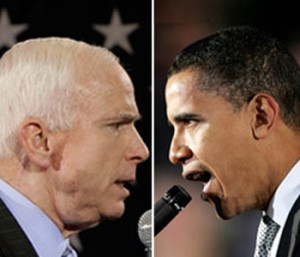 Both sides have met, looked over their schedules, and finally come to a conclusion. That's right, America's two greatest political parties have at long last worked together to reach a decision: after weeks and weeks, they've finally agreed to a schedule for the Presidential and Vice Presidential debates.
The interrogation begins in September. The 26th of the month, to be precise, the first Presidential debate will take place in Oxford, Mississippi at the University of Mississippi. You can view the arguments on PBS, as the event will be moderated by Jim Lehrer (The NewsHour). The time is scheduled for talk on foreign policy and national security, i.e. the war in Iraq.
October 2 will see the Vice Presidential debates, which I fully expect will score record ratings this year. This takes place in St. Louis, Missouri at Washington University and can also be viewed on PBS. The moderator is Gwen Ifill, also of The NewsHour.
Click to continue reading Let the Arguments Begin: Debate Schedule Released
Read More

|
CNN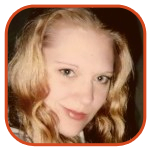 Posted by K.C. Morgan Categories: Reality, Specials, Gossip,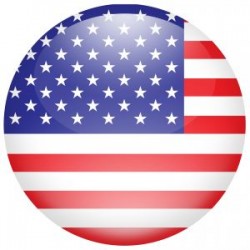 After months of hard-core coverage, tons of big banner headlines and more primary elections than you can shake a stick at, suddenly the election news is quiet. Now that all the little battles are over (McCain vs. the world, Obama vs. Clinton, etc.), there is only one last war to wage.
And yet…no one seems to care.
The news has slowed almost to a trickle and the television coverage is slim at best. But there's a whole lot more to do before the country takes to the polls on November 4, 2008. Namely, aren't there supposed to be some Presidential debates coming up?
Click to continue reading The Election's Not Over
Read More

|
You Decide 2008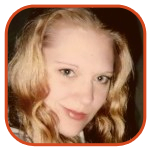 Posted by K.C. Morgan Categories: Reality, Editorial,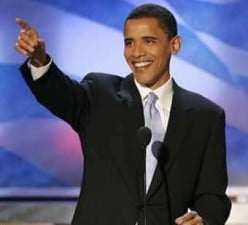 The first televised presidential debates took place between a man named John Kennedy, and another by the name of Richard Nixon. The latter had a darker complexion, a five o'clock shadow and let's face it - he wasn't as young and attractive as JFK. Many historians believe that if these debates had not been televised, for the very first time giving Americans an up close and personal look at their candidates, the election might have gone a different way. That's the power of television.
Now, all debates are televised. Hours and hours of news coverage are devoted to those debates, to interviewing the candidates, to talking about political ideas and promises. For months, those same television newscasters have been talking about this year's presidential election, and in their way they have helped to write one of the most important pages of history. That's right: it's official. Barack Obama has secured the democratic presidential nomination. CNN, via television, broke the story first.
Click to continue reading The Day American History Changed
Read More

|
The Day American History Changed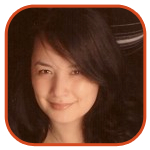 Posted by Veronica Santiago Categories: Comedy, Drama, Games, Music, Prime Time, Reality, Specials, ABC, CBS, FOX, NBC, The CW, America's Next Top Model, American Idol, Ratings,
Even though it was the umpteenth time Barack Obama and Hillary Clinton had faced off, ABC's debate actually did quite well…especially on an American Idol night.
8pm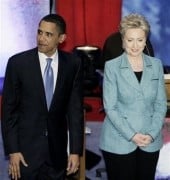 Click to continue reading Wednesday Ratings: Presidential Debate Draws Interest
Read More

|
Variety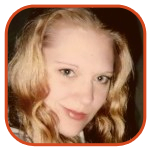 Posted by K.C. Morgan Categories: Prime Time, Specials, Cable, Editorial,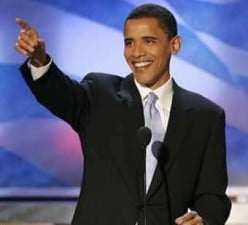 The only two Democratic Presidential contenders remaining sat down Thursday night to address the issues in the last Democratic debate before the colossal event dubbed Super Tuesday by the media. For those of you who didn't see it, the event was marked by two hours of hemming, hawing, and several pointless questions. In other words, it wasn't a huge departure from the other debates we've been treated to thus far.
Senator Barack Obama began with his opening statement, first thanking former competitor John Edwards in a very classy beginning parry. He made the prediction, to stirring applause from a group of voters which included famous directors Steven Spielberg and Rob Reiner, that either he or Hillary Clinton will be the next President of the United States. But let's not count the Republicans out yet.
Obama also referred to the fierce battle he and his fellow Senator are currently waging for the Democratic nomination, calling their race "competitive." Nice euphemism. Nobody's buying it, though. He also said it's time to take the country in a "new direction" and said this (the election) will be a "defining moment" in history.
Clinton, who was carefully neutral in a brown pantsuit which she erringly paired with some simply terrible turquoise jewelry, looked on with an ingratiating smile before beginning her own opening remarks. Sure to get her digs in, Clinton called Bush's "a failed administration" and predicted there will be a "heap" of problems to solve when either she or Obama makes it to the White House next January.
Click to continue reading Not-So-Super Debate for Super Tuesday
Read More

|
The Moderate Voice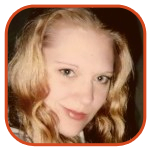 Posted by K.C. Morgan Categories: Specials, Cable, News,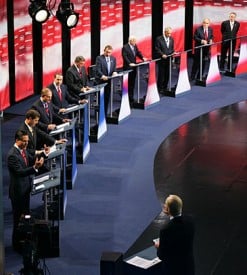 Get your DVR ready, set up the Tivo, or pop a tape into that antiquated VCR – because if you don't, you're probably going to miss the next round of Presidential Primary Debates. The writers' strike has changed everything about TV, and the democratic process is no exception. The Democratic debate scheduled for December 10 was canceled because the three front runners in that party (Clinton, Obama, Edwards) would not cross picket lines. But never fear, there's one scheduled for December 13 that will go on as planned. On the Republican side, the debate takes place on December 12. But odd time slots mean you're probably going to miss every bit of these two-hour arguments.
The December 12 debate (Republicans) and the December 13 debate (Democrats) will both air on the Fox News Channel (a partisan cable channel if ever there was one) at 2 pm. 2 pm? Yes, in the middle of the day (hence, the need for recording devices). The Democratic debates scheduled for December 17 and January 6 have been canceled, but these Presidential hopefuls will bump heads again on January 5, 21 and 31 (New Year's Eve – what a great addition to any party). Meanwhile, the Republican hopefuls (including Giuliani) will argue their sides on January 5,6, 10 and 30.
Click to continue reading Keeping Up With the Presidential Hopefuls
Read More

|
The Pre-Primary Period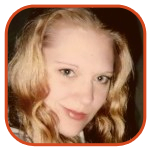 Posted by K.C. Morgan Categories: Prime Time, Reality, Specials, Cable, Editorial, News,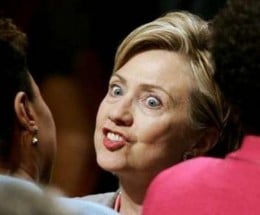 The Democratic contenders in the Presidential race will take the stage tonight in another primary debate. The University of Nevada will host the event, which will be captured for posterity (and our criticism) by CNN TV cameras. All the action begins at 8pm.
I've had the pleasure of watching the primary debates (for both opposing camps) from the beginning, and I must say there's simply no better TV on at all. Each new debate sees more pointed comments, more heated arguments and more political "outing" from the competitors. Everyone's policy is on the table for review, everyone's actions will be called forward and everyone is sure to be at each other's throats before it's all said and done. Now, that's entertainment.
CNN polls for the state of Nevada find Hillary Clinton in the lead by a huge margin (51%), proving to me that I am one of the few actually watching the debates. Barack Obama is in second place with 23% of the popular vote while John Edwards still in the running at 11%. Bill Richardson, surprisingly, has surged ahead of other competitors with 5% of the vote, followed closely by Joe Biden who has 4%. Both Mike Gravel and Dennis Kucinich have 1% of the popular vote, with 4% of those polled remaining undecided.
We all have to vote for one of these contenders, or one of the Republican debaters, fairly soon. Watch the debates.
Watch the debates
.
Read More

|
CNN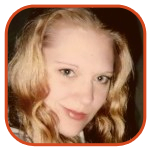 Posted by K.C. Morgan Categories: Prime Time, Specials, News,

The calendar says that 2008 is going to be a Presidential election year, and that can only mean one thing: primary debates. This year's round of competitors are fierce and rarin' to go – and anyone can catch the action on Sunday. Missed the first primary debates? No problem, they're going to be doing this for months and months (and on a few different networks). The Presidency is wide open at this point, and it's anybody's guess just who will get the oh-so-important primary vote, but one thing is for sure: they will all scramble to outdo each other at the debates, and that makes for interesting TV. Who will walk away with your vote? Make sure you keep a notepad handy, or else you'll never keep track of all the players.
Click to continue reading Keep a Scorecard for the Primary Debates
Read More

| CNN

© Gear Live Media, LLC. 2007 – User-posted content, unless source is quoted, is licensed under a Creative Commons Public Domain License. Gear Live graphics, logos, designs, page headers, button icons, videos, articles, blogs, forums, scripts and other service names are the trademarks of Gear Live Inc.