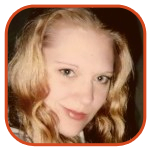 Posted by K.C. Morgan Categories: Comedy, Cable, Video,
In one of the funniest Web Redemptions ever, Daniel Tosh of Comedy Central fame flew three young American Idol fans to LA to meet David Archuleta. Of course, it wouldn't be Tosh.0 without making the girls jump through a number of hoops before meeting their American Idol.
The truly funny skit features a three-judge audition session, a pulse-pounding elimination round as led by "Ryan Seacrest" and a coup de grace ripped right from the pages of the Se7en script. Watch the video above to see the entire Redemption.
Read More

| Vote For the Worst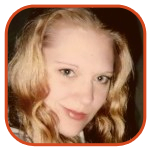 Posted by K.C. Morgan Categories: Music, Prime Time, Reality, FOX, American Idol, Features, Video,
Wednesday night was Simon Cowell's last moment with American Idol, and the night belonged to him much more than the two contenders for the ninth Idol crown. Lee DeWyze and Crystal Bowersox performed ably on Tuesday night, but only the votes would determine which would walk away with the winning title. The show will undoubtedly crash and burn now that Cowell is walking away…but that is talk for another time.
The Top 12 Idols - including Crystal and Lee, of course - danced out on stage to deliver "School's Out for Summer." While Orianthi jammed out on the guitar, Casey James suddenly announced a surprise appearance - Alice Cooper. This was an exciting guest star, but honestly, he sounded quite bad. And I'm a fan.
The evening started out with a fairly lackluster vibe…but there was much, much more to come.
Click to continue reading American Idol 9: The Finale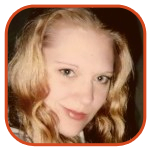 Posted by K.C. Morgan Categories: Music, Prime Time, Reality, FOX, American Idol, Gossip, Video,
A montage of clips from Tuesday's performance round as the Beatles music played in the background. Such was the intro of the Top 9 results show of American Idol 9. Would this results show be the one to feature the judges' save? Ryan Seacrest promised "shocking" vote tallies at the top of the episode, which was jam-packed with a mishmash of performances (with a few results thrown in).
Idol Gives Back will air in two weeks. To aid in the effort, Idol judges are donating prizes and items to raise money. Just go to the official Web site for details or to give.
The Top 9 appeared on stage to sing a medley of Beatles tunes. Lee DeWyze kicked it off beautifully. As "Here, There and Everywhere" progressed and fans screamed, I couldn't help but feel impressed. When Andrew Garcia came out with "Got To Get You Into My Life" the number truly became fun. The wardrobe was really, really good too. Other songs featured in the medley included "Fool on the Hill," "All You Need is Love" and "She Loves You." It was definitely the best group performance of the season.
Click to continue reading American Idol 9: Top 9 Results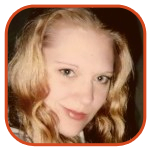 Posted by K.C. Morgan Categories: Music, Prime Time, Reality, FOX, American Idol, Gossip, Video,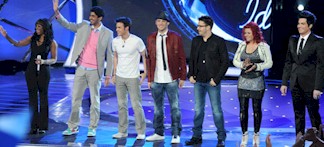 For the second Top 7 results night of American Idol, there was a grim feeling in the air. Two, rather than the usual one, would sing their final Idol note at the end of the evening. But which of them would it be?
It is not the first double elimination Idol has ever done; nor is it the first late-season double elimination to occur. The show pulled a similar stunt for the first year of Idol Gives Back.
The first clip of the night featured the Top 7 with Paula Abdul, who taught them the choreography for their group number this week. They all wore sunglasses and weird fashions, but this was actually one of the better group numbers I've seen. The choreography was quite good - and never has it been said that I'm a fan of Paula Abdul. We have to give the devil her due on this one - Abdul did a better job than all the others who have choreographed the group numbers this season. "I'm so proud of you guys!" She smiled when it was all said and done.
The Ford video featured different occupations - pastry chef, construction worker, dog groomer - and was as poor as I've come to expect.
Click to continue reading American Idol 8: Top 7 Results, the Sequel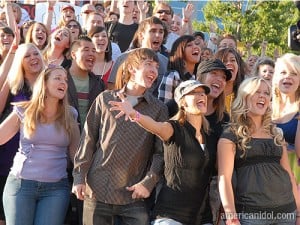 Salt Lake City, Utah is now synonymous with Idol runner-up David Archuleta. The American Idol judges struck gold in the city last year, but would the auditions be as promising two seasons in a row?
The SLC episode of American Idol 8 opened with David Osmond, 19, yes one of the famous Osmonds, who lives in Utah. He's a good-looking, clean cut guy with a bit of his own sad story. Despite belonging to a famous family, Osmond's life isn't all sunshine. He, like his father, suffers from the very debilitating disease MS. You'd never know it to see him at his audition, however. Osmond has a nice voice, if his song was a bit over-done. Paula Abdul advised him to "start thinking of yourself as one solo artist." Osmond emerged from the audition room with golden ticket in hand.
Salt Lake City was off to a running start.
Click to continue reading American Idol 8: Salt Lake City Auditions
Read More

| American Idol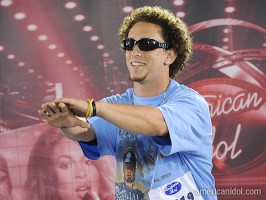 The Jacksonville auditions of American Idol 8 opened with Joshua Ulloa, who bears a superficial resemblance to former Idol (Season 1) contender Justin Guarini. Ulloa added sound effects to his singing. His voice was soulful and fairly decent, but his showmanship was spectacular. He managed to win over the panel to score his ticket to Hollywood.
It was a fairly exciting beginning to the Florida auditions. Would they finish as strongly as they began?
Click to continue reading American Idol 8: Jacksonville Auditions
Read More

| American Idol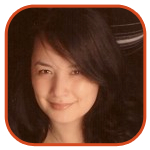 Posted by Veronica Santiago Categories: Comedy, Drama, Prime Time, ABC, Cable, CBS, Grey's Anatomy, News, Rumors,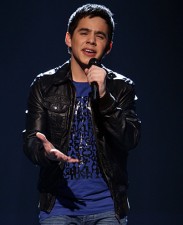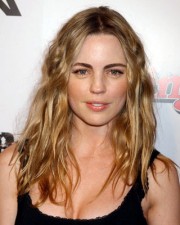 Here's a quick look at some of the casting announcements made recently:
iCarly: American Idol finalist David Archuleta will be targeting the teen demos when he makes a stop on Nickelodeon. In the appearance, which will be taped this Thursday, the singer will play…himself. But there will be a twist. Instead of being known for his FOX show, Archuleta will be a contestant on a program called "America Sings." This guest stint not-so-coincidentally comes around the time David's first album drops. His self-titled debut hits stores on November 11.)
Click to continue reading Casting Corner: How I Met Your Mother, Greek, Brothers & Sisters and More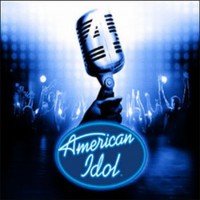 The five females who managed to snag coveted Top 10 spots on the seventh season of American Idol recently talked with reporters about the aftermath of the show and the beginning of the summer tour.
The tour kicked off in Arizona, the first of 49 cities which will soon welcome the group of crooners. Diminutive Ramiele Malubay feels positive about the tour, saying there will be "no one to say you sang horrible."
"It's not about what a judge is going to say. It's about the music and the fans connecting and having a great time," offered Brooke White.
Carly Smithson also felt cheerful, saying "it's amazing. Nobody is going to judge us after we sing." Third-place finalist Syesha Mercado likened the tour to "a mini-concert for each person."
"We sing three songs each," Brooke White said of herself and her fellow females, "David Cook five, Archuleta will sing four. I think a lot of people had the impression it was going to be a bunch of group numbers, but it's not. We actually are going out as individual performers and do our own set, our own music."
Click to continue reading Idol Divas Talk Tour
Read More

|
LA Times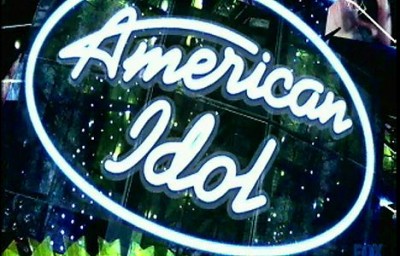 American Idol gives its contestants a grueling schedule during the weeks of shooting live performances, Ford video commercials and sessions with mentors. The show may be over - the hard work is not.
Even while the Idols sing a path across the U.S. (they'll visit 49 cities in 72 days), some of the finalists will be pulling double duty and making records at the same time. Davids Cook and Archuleta, the season's final two men standing, will both be working on tracks even as they woo audiences.
Thanks to a new deal with 19 Recordings and Arista Nashville, Kristy Lee Cook (who managed to astound judges and audiences with her unimagined longevity in the contest) will also be working on her debut album. The first single "15 Minutes of Shame," is scheduled for an August 11 release. Cook was formerly signed to this same label years before, but never had the chance to record a single song.
Click to continue reading Idols Hit the Road
Read More

|
E! Online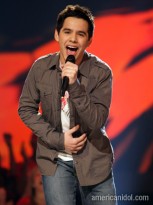 I have never auditioned for American Idol and I've certainly never been on the show, but even I know that contestant affiliation with Idol never, really, ends. And in that first year or so after you leave the show, you can't do anything with Idol's say-so. David Archuleta, and his father, are learning that lesson in a very public way.
Jeff Archuleta, manager to son David Archuleta, planned a large charity benefit concert for the young crooner. Scheduled to take place this weekend, the concert has been completely called off. It seems Jeff failed to get permission from Idol before planning the event. Uh-oh.
The Idol summer tour is scheduled to begin in a few short weeks - nothing may conflict with this. "When all the minds met, everyone concluded this wouldn't work out for this particular weekend." This was the statement given by Jeff Archuleta to the Salt Lake City Tribune.
Read More

|
AOL News
© Gear Live Media, LLC. 2007 – User-posted content, unless source is quoted, is licensed under a Creative Commons Public Domain License. Gear Live graphics, logos, designs, page headers, button icons, videos, articles, blogs, forums, scripts and other service names are the trademarks of Gear Live Inc.