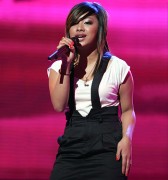 Diminutive American Idol contestant Ramiele Malubay displayed more than the usual elimination emotion, but this endearing contestant will be remembered for more than her tearful exit. What did Ramiele have to say about her exit, her future plans, and her relationships with fellow Idols?
First things first, Malubay will do the Idol tour this summer. But when that's all over, Ramiele plans to work toward her own career goals (possibly going to the Philippines to sing) and says she will move in with another AI contestant when the whole dog-and-pony show is over.
Click to continue reading American Idol: What Ramiele Had to Say
Read More

|
All Headline News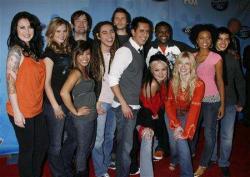 Kelly Clarkson. Fantasia Barrino. Taylor Hicks. Carrie Underwood. Ruben Studdard. Jordin Sparks. Put them together and it's hard to find one common element - other than the fact that they can all sing. But here's the thing - many of the contestants on American Idol can carry a tune. Winning the show takes a whole lot more than sensational singing. What does it take to win American Idol?
The hot button issue for this year's crew of competitors is sexual orientation. The Internet community is alive with comments, videos, and hooplah regarding the sexual preference (real or imagined) of Season Seven's best and brightest singing talents. As far as fans know, a homosexual has never won American Idol. Some say that one will never win on the show.
Click to continue reading In the Mold: What Does it Take to Win American Idol?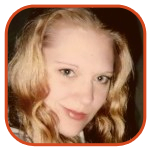 Posted by K.C. Morgan Categories: Music, Reality, FOX, American Idol, Gossip,

It's Tuesday, and time to look forward to another Beatles night on American Idol. But let's not forget those who went before the Beatles story ever broke…or, at least let's not forget one. Danny Noriega, who was surprisingly ousted just before making the Top 12, accepted the offer posed to him by Rosie O'Donnell. That's right - maybe Danny's singing the blues, but he's doing it on a cruise. Shortly after Danny was booted from Idol, the former talk show host issued an invitation for him to join her on vacation with a guest, completely free of charge. At the time, I said he should jump at the chance. Happily, he did.
Rosie O'Donnell's blog is alive with a video of Danny and his cousin coming aboard for fun in the sun and sea for one week with Rosie. How awesome does this trip sound? O'Donnell gushed to Noriega for a few moments, proclaiming her love, before the camera focused on others sharing the trip with them. He may not be on the Idol stage, but he's on an awesome free trip with Rosie O'Donnell. Things could be a lot worse.
Read More

|
AOL News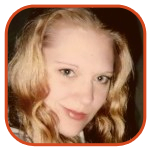 Posted by K.C. Morgan Categories: Music, Prime Time, FOX, American Idol, Gossip,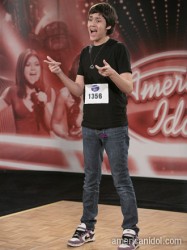 Just last Thursday, Danny Noriega (of the great voice and somewhat flamboyant effeminate charm) failed to gather enough votes to keep him on American Idol - the door to his TV singing career closed. But on Friday, Rosie O'Donnell opened a window.
In a video blog post created the day after Noriega's elimination, the former talk show host invited him to join her (and several famous friends) on a cruise. The offer includes a free cruise for him and a friend, which leaves from San Diego this Saturday to sail toward Puerto Vallarta. She's requested him to sing "Tainted Love" with Cyndi Lauper, who will be allegedly also be on board. O'Donnell called him "bold and brave and beautiful" and ended her entry by imploring him again to join her.
This is a great deal. Free cruise, and he gets to meet Rosie O and Cyndi Lauper. If I were in Danny's shoes, I would take the trip in a minute. If I were Rosie, I would probably try to use my celebrity status to meet my favorite Idols. But, as I am neither of them, I shall simply report upon these developments as they unfold. So, Danny…you going to take her offer, or what?
Read More

|
TV Guide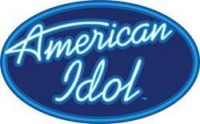 After three weeks of intense multiple eliminations, American Idol has whittled down the field to only twelve. Now, we can get to the serious business of advertising and group singing - something has to pad the endless hours Idol is on the air. But before we can move forward, let's take a quick look back t four contestants we definitely won't see singing on the Idol stage this week - the four who almost made it to the Top 12.
Click to continue reading Almost Famous: The Eliminated American Idols Speak Out
Read More

|
American Idol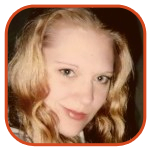 Posted by K.C. Morgan Categories: Music, Prime Time, Reality, FOX, American Idol, Editorial,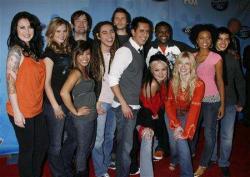 American Idol's Top 12 is a big milestone for the show. It marks the beginning of Ford commercials, brings contestants one step closer to the summer-long Idol tour, and usually symbolizes the cutting away of dead wood. But I'll go ahead and say it - I'm not pleased with the way it all went down. Let's re-cap.
The night kicked off with a fantastic performance from Season 6 runner-up Blake Lewis, who saucily performed "How Many Words." He shared a few comments with host Ryan Seacrest before he quickly departed, so that everyone could turn their attentions to twelve empty chairs lined up on the stage.
Click to continue reading American Idol: Top 12 Revealed
Read More

|
Baltimore Sun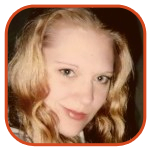 Posted by K.C. Morgan Categories: Music, Prime Time, Reality, FOX, American Idol, Editorial,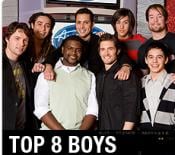 I have been looking forward to 80s week on American Idol with the utmost excitement. Madonna, Cindy Lauper, The Sex Pistols, The Police - the list of great performers from the 80s goes on and on. Instead, the Idol men gave us Wham, Genesis, Celine Dion, Lionel Richie, and a whole host of other tunes that added up for another strange song selection night.
Click to continue reading American Idol: Top 8 Boys Celebrate the 80s
Read More

|
American Idol Official Site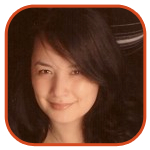 Posted by Veronica Santiago Categories: Music, Prime Time, Reality, FOX, American Idol, Gossip, Video,
We all knew someone from American Idol would eventually have their trash uncovered….but four different contestants?
Last week, Amanda Overmyer's brush with the law was revealed. This week, we have a foul-mouthed boy, a former male stripper and a girl who likes to take semi-racy photos with her friends.
First up - Danny Noriega. I've hated the pouty mouth singer from Day One. (His attitude overrides any shred of talent he might have.) Now there's this video that has surfaced on MySpace. It may have been intended as a joke, but I fail to see the humor in it. (I do like making fun of him though.)
Click to continue reading Digging Up the Dirt on More American Idols
Read More

|
Yahoo! News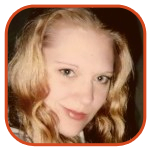 Posted by K.C. Morgan Categories: Music, Prime Time, Reality, FOX, American Idol, Editorial, Features,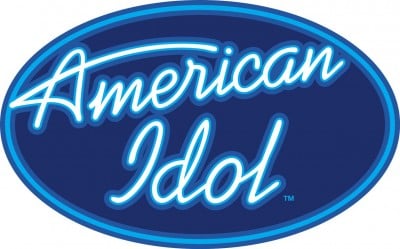 It's all about the 70's this week on American Idol, and upon hearing this wonderful news I was instantly interested. There are many, many fabulous songs from this decade. Last week it was 60's, now it's 70's…okay, I'm sensing a theme. This can only mean the 80's are to follow, and if this is the case I must make a general plea: please, please, someone do a punk rock song. The 80's! You can't deny punk rock. That being said, we'll get back to the Tuesday night performances. (Though I will say, here and now, that I'm thoroughly disappointed no one picked Elton John's "Tiny Dancer" Tuesday).
Click to continue reading American Idol: Top 10 Guys Perform
Read More

|
American Idol Official Site
© Gear Live Media, LLC. 2007 – User-posted content, unless source is quoted, is licensed under a Creative Commons Public Domain License. Gear Live graphics, logos, designs, page headers, button icons, videos, articles, blogs, forums, scripts and other service names are the trademarks of Gear Live Inc.