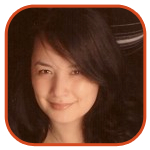 Posted by Veronica Santiago Categories: Drama, Prime Time, Sci-Fi/Horror, ABC, Lost, Gossip,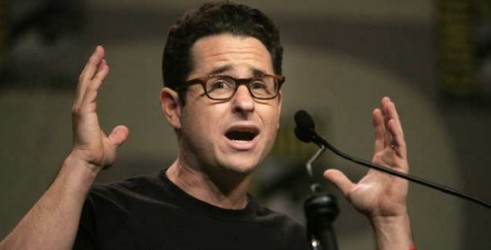 "Even if you planned everything [in advance] you'd do yourself a disservice. You couldn't anticipate Michael Emerson coming on board. I know there's a lot of people who have dissenting opinions; I think [producers] Damon [Lindelof] and Carlton [Cuse] kicked incredible ass and came up with a finale that ended it well."
-Lost co-creator and co-executive producer J.J. Abrams - who hasn't been directly involved with the program in years - discussing his opinion of the show's ending with with Comic-Con attendees.
Read More

| Hollywood Reporter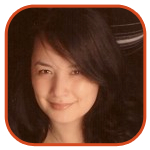 Posted by Veronica Santiago Categories: Drama, Prime Time, Sci-Fi/Horror, ABC, Lost, DVD, Rumors, Video,
While I doubt the Lost producers will ever come close to covering all the holes raised in this humorous CollegeHumor.com video, they will apparently get to some.
If you haven't already washed your hands of the show, you might want to keep an eye out for the Season 6 DVD due out August 24. According to insiders, the package will include "new content that addresses some of the unanswered questions in an entertaining way." One report claims the release may contain up to twenty additional minutes of storyline.
Want to make sure executive producers Damon Lindelof and Carlton Cuse answer your nagging questions? Why not send them a tweet? Maybe they'll finally put your mind to rest.
(FYI - You can also follow TV Envy on Twitter.)
Read More

| Entertainment Weekly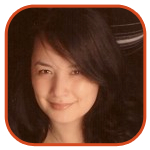 Posted by Veronica Santiago Categories: Comedy, Drama, Late Night, Prime Time, Talk Shows, ABC, CBS, Lost, Video,
Believe it or not, we are now just three - three! - days away from the Lost series finale
Want a little insight on what we can expect from ABC's big event? During yesterday's Late Show broadcast, executive producers Damon Lindelof and Carlton Cuse presented the Top Ten things we should be looking out for this Sunday.
Read More

| CBS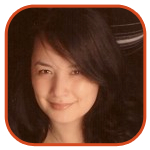 Posted by Veronica Santiago Categories: Drama, Prime Time, Sci-Fi/Horror, ABC, Lost, Gossip, Spoilers, Video,
WARNING: Do not watch these clips unless you've had a chance to watch last night's episodes.
If you're a follower of Jimmy Kimmel, you already know the ABC host is a big-time fan of Lost. It's his love of the show - and his attention to detail - that makes this interview with executive producers Carlton Cuse and Damon Lindelof quite interesting.
Did you notice the people not on that plane? How about the number of vodka bottles Jack had? And what was the significance of Groundhog Day premiere?
Note: Cuse and Lindelof announced that the series finale will air on May 23, a Sunday.
Click to continue reading Lost Producers Tease Jimmy Kimmel with Show Secrets
Read More

| Entertainment Weekly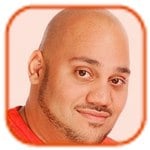 Posted by Andru Edwards Categories: Action, Drama, Prime Time, Sci-Fi/Horror, ABC, Lost,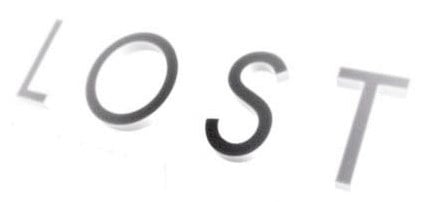 This is good news for fans that love Lost so much that they can't wait for the next season, but hate the fact that it's the last, can take a bit of solace in the fact that season six will go one hour longer than originally planned. According to Entertainment Weekly's Michael Ausiello on Twitter, "ABC confirms that Lost's sixth and final season will total 18 hours, including two-hour premiere and two-hour finale."
We still don't want Lost to ever end, but hey, at least it's something!
Read More

| Michael Ausielle on Twitter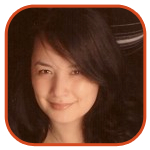 Posted by Veronica Santiago Categories: Drama, Prime Time, Sci-Fi/Horror, ABC, Lost, Gossip,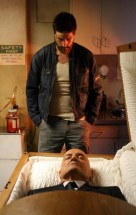 Hopefully you've had enough time to digest Lost's Season 4 finale, because we now have more info to throw into the mix. According to Entertainment Weekly, two new characters will be introduced next year. And like many of the players we've seen over the years, these two won't be leaving anytime soon. In fact, these recurring actors will be optioned for possible Season 6 appearances.
So what should we know about these two new entries? Well, as expected, both are being described as intelligent and dangerous. The male, Caesar, reportedly has a "dark past" and is "as skillful at charming people as he is at killing them." Meanwhile, Ilanna is an "alluring" European female who is "used to getting her own way." Neither role has yet been cast.
Lost - which doesn't return until sometime after the new year - resumes production later this month.
On a side note: You can see the producers (Damon Lindelof and Carlton Cuse) addressing the fans of Comic-Con here.
Read More

|
Entertainment Weekly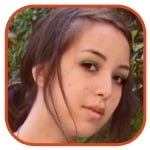 Posted by Robin Paulson Categories: Drama, Prime Time, Sci-Fi/Horror, ABC, Lost, Announcements, Features, Gossip, Rumors, Spoilers,
Producers Damon Lindelof and Carlton Cuse appealed to Lost fans everywhere (well, more so those that actually were lucky enough to attend Comic Con) as they graced us with answers tasty enough to almost make us forget that we still have quite awhile to go until Season Five airs on our televisions.
In the clip above, Darlton confirms that in terms of time travel, the fast forwards on Lost can in no way be altered. While the truth failed to hinder my own theories, I cannot say the same for many others' postulations. I really wish that they could have thrown us a bigger bone, but it is still better than no tidbits to gnaw on.
In other clips (seen after the jump), the producers joke about Mischa Barton, comment on missed characters, and later swear that they actually do know what they are doing!
Click to continue reading Lost Producers Talk Time Travel at Comic Con Panel
Read More

|
E! Online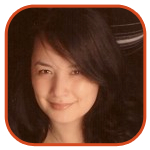 Posted by Veronica Santiago Categories: Drama, Prime Time, Sci-Fi/Horror, ABC, Lost, Internet, News,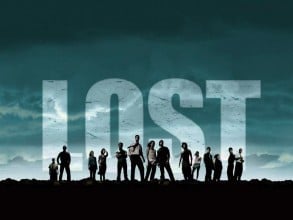 Fans stunned by last May's Lost cliffhanger have been chompin' at the bit waiting for a new season to begin. For their patience, they were promised an uninterrupted 16 weeks of episodes come 2008. Of course, the current writers strike had many wondering if their show's status was in jeopardy.
Although some may fans may not like how ABC has decided to resolve this issue, others will probably be grateful they have something - anything - to look forward to at this point. The network could have opted to shelve their unfinished season (like FOX recently did with 24); they have instead chosen to air the finished eight episodes. In other words, viewers will get only half of what was originally promised. The good news? Co-creator and executive producer Damon Lindelof says the eighth episode does come with its own cliffhanger. The bad news? Lindelof admits the planned story arc may have to adjust accordingly.
So until Season Four kicks off sometime this February, fans will have mini-teasers to tide them over. ABC's website will soon begin posting weekly vignettes featuring characters from the show. The episodes - each only a few minutes long - are separately shot videos that somehow belong into the much larger Lost puzzle. You can find the first 'mobisode' starting this Monday (November 12th).
Read More

|
E! Online

Posted by Wendy Michaels Categories: Drama, Prime Time, ABC, Lost, Ratings, Renewals,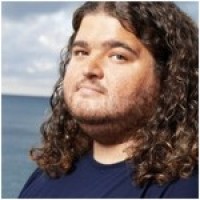 I reported on Friday that Lost producers were working to get ABC to nail down an end date to the series. While it was originally thought that things would wrap up in two years, instead the show will continue for three more seasons. Here's the twist: each season will only contain 16 episodes, a much lighter order. The good news is that each season will air uninterrupted, so no more of that split season rubbish that had fans in an uproar. According to Kristin Veitch at E! Online, once the ending of the season finale airs on May 23, "we will understand why the show cannot go longer than 48 more episodes." Sounds like big stuff is ahead—but spreading it over three years is going to be killer. Good news? There's an end in sight. Bad news? We've got quite a wait ahead of us. Let the countdown begin.
Read More

| Reuters

© Gear Live Media, LLC. 2007 – User-posted content, unless source is quoted, is licensed under a Creative Commons Public Domain License. Gear Live graphics, logos, designs, page headers, button icons, videos, articles, blogs, forums, scripts and other service names are the trademarks of Gear Live Inc.