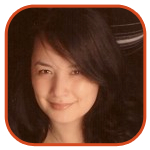 Posted by Veronica Santiago Categories: Animation, Comedy, Drama, Prime Time, Sci-Fi/Horror, ABC, Cable, CBS, FOX, The CW, Family Guy, DVD,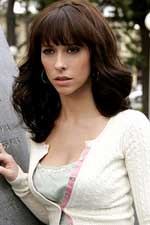 Here are some of the TV-on-DVD options you can find on the shelves this Tuesday:
Brothers & Sisters (Season 1)
Ghost Whisperer (Season 2)
Boston Legal (Season 3)
Stargate Atlantis (Season 3)
Family Guy (Volume 5)
Smallville (Season 6)
Married With Children (Season 7)
Everybody Loves Raymond (Season 9)
NOTE: Click here to see the Movies-On-DVD options for this week.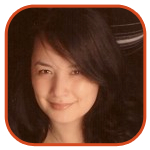 Posted by Veronica Santiago Categories: Action, Comedy, Drama, Games, Kids, Prime Time, Reality, Sports, CBS, FOX, NBC, Showtime, The CW, TNT-HD, Family Guy, Prison Break, Survivor,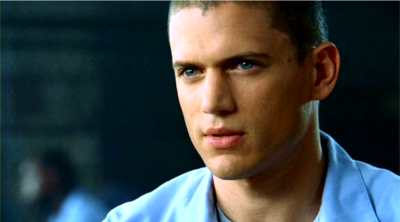 MONDAY (9/17)
Prison Break (FOX, 8pm): Season premiere. What will happen to Dr. Sara Tancredi?
Deal or No Deal (NBC, 8pm): Special Monday-night premiere (will regularly air on Weds/Fridays).
K-Ville (FOX, 9pm): Series premiere
Saving Grace (TNT, 10pm): Season finale
Weeds (Showtime, 10pm): Mary-Kate Olsen will begin a ten-episode arc tonight.
Click to continue reading This Week on TV (9/17-9/23)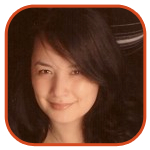 Posted by Veronica Santiago Categories: Action, Comedy, Drama, Games, Prime Time, Reality, Sci-Fi/Horror, Sports, ABC, CBS, FOX, NBC, The CW, Hell's Kitchen, America's Next Top Model, Dancing With The Stars, Desperate Housewives, ER, Everybody Hates Chris, Family Guy, Grey's Anatomy, Heroes, House, My Name Is Earl, Prison Break, Scrubs, Saturday Night Live, Survivor, The Bachelor, The Office, DVR,
Despite having a Tivo and another DVR, I know that a new television season can take some serious planning. When will your favorite shows start? What days are they now on? Which programming 'conflicts' will you have to resolve? Will you need to buy another TV???
Hopefully our detailed scheduling guide can assist you in the weeks to come. We have compiled information from five different networks (ABC, NBC, CBS, FOX and CW) and included the days, times and premiere dates for this fall's shows.
Click to continue reading Fall 2007 TV Programming Schedule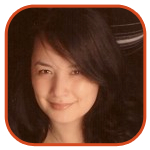 Posted by Veronica Santiago Categories: Drama, Prime Time, Sci-Fi/Horror, ABC, NBC, The CW, Heroes, Lost, Announcements,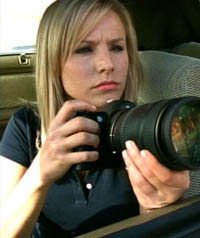 Kristen Bell, star of the now-defunct Veronica Mars, has found a new home on NBC's Heroes. She accepted the role after weighing another offer to be on ABC's Lost. Is she that
good? Apparently she smartly realized that it was best to join a series that was still on an upswing.
While Bell's character, Elle, is still a bit of a mystery…we do know that she has ties to Peter, H.R.G and Claire. We also know that she will have a power. Having never been a viewer of her old show, I really know nothing about Bell—aside from her horrible rendition of 'Fame' on the 2005 Emmys. Here's to hoping her presence will not come with an equally loud thud.
Expect to see the addition of Elle this October.
Read More

| TV Guide via Variety

Posted by Wendy Michaels Categories: Drama, Prime Time, The CW, Cancellations, Ratings,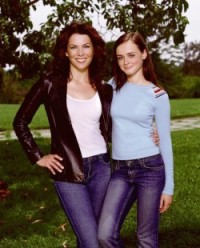 Despite the recent news that Gilmore Girls has been cancelled, star Lauren Graham seems somewhat relieved with the decision. With a hit to the ratings and a hectic schedule, Graham is happy to see the show end. "I think it's the best decision for the show," Graham said. "One of the things Alexis (Bledel) and I wished could be different was the schedule, and it really can't be." Single mom, Lorelai (Graham) and daughter Rory (Bledel) have been drawing viewers for seven seasons, but last year creator Amy Sherman-Palladino jumped ship and the show seemed to lose its momentum for some viewers. Get it while you can. The final Gilmore Girls will air on May 15th. Graham can next be seen opposite Steve Carell in Evan Almighty. I'm sure this is not the last we've seen of her.
Read More

| AOL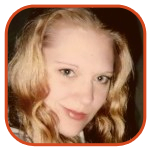 Posted by K.C. Morgan Categories: Prime Time, The CW, Cancellations,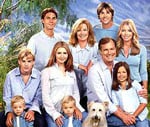 After eleven seasons of warm-hearted life lessons and family drama, 7th Heaven is coming to an end. Though the show was slated for cancellation a year ago, impressive season finale ratings breathed new life into the Heavenly CW drama…just not enough life to sustain the show past one last season. But it's going to come to an end for sure this time, so fans are getting ready to say a tearful good-bye on Monday, May 13. After eleven years and dizzying cast additions, the show remains one of the most successful to ever exist on the once-WB network. 7th Heaven also launched the career of Hollywood "it" girl Jessica Biel. Tune in to the finale for a powerful ending to the Camden family saga…there may be a surprise or two in yet in store for fans.
Read More

| Yahoo News


Posted by Wendy Michaels Categories: Drama, Prime Time, The CW, UPN, WB, The CW, Cancellations, Ratings,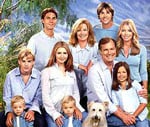 Am I experiencing deja vu? It seemed like last year was going to be the series finale of 7th Heaven, then they returned for yet another season after the merger of WB and UPN (to become CW). Yes, that did happen, but this year they are really wrapping things up. Really. And you know, they can't really complain too much—7th Heaven has been the longest running family drama on television, with its first show airing in 1996. May 13th marks the series finale, which will no doubt bring in a fair share of viewers. Last May's season finale brought in the highest ratings in over two years. While this show never hooked me, there are plenty of fans out there who will be sad to see it go. Besides, it did put Jessica Biel and Barry Watson on the map, so all is not lost.
Read More

| Yahoo! News


Posted by Wendy Michaels Categories: Comedy, Drama, Prime Time, ABC, CBS, FOX, NBC, The CW, Scrubs, The CW, Cancellations, Internet, Renewals,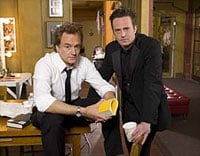 Over at E! Online, TV guru Kristin Veitch is having her annual vote to 'Save One Show'... so now's your chance to help one of your favorites live to see another season on TV. Kristin runs down the list of which shows are likely to make a second return, which ones are on the fence, and those that soon may no longer have a pulse. You have until Friday, April 6 to place your vote for the following:
30 Rock
The Class
Close to Home
Crossing Jordan
Friday Night Lights
Gilmore Girls
How I Met Your Mother
Jericho
Medium
The Nine
One Tree Hill
Scrubs
Six Degrees
Studio 60 on the Sunset Strip
Supernatural
Veronica Mars
What About Brian
As of her Thursday update, she reported that more than 600,000 votes had been received and the shows that had generated the most votes were: Gilmore Girls, One Tree Hill, Studio 60 on the Sunset Strip, Supernatural and Veronica Mars. This poll really has had some impact in the past, so cast your votes—five out of six shows from previous years have been saved. You can make a difference! The show that receives the most votes will be announced on April 13th.
Read More

| E! Online


Posted by Wendy Michaels Categories: Music, NBC, The CW,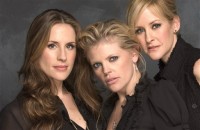 NBC has refused to air a TV commercial for the new Dixie Chicks' documentary, Shut Up & Sing due to the subject of the film. NBC's policy is to prohibit ads that show "public controversy." The film looks at the slide from the top the Dixie Chicks experienced after they criticized President George W. Bush during a London concert in March 2003. If you recall the incident, lead singer Natalie Maines told the audience that they were "ashamed" to come from the same state as Bush. Following that, some radio stations refused to play the bands' records and boycotted ads for their "Accidents & Accusations" tour.
The documentary opened on Friday in New York and Los Angeles, and local affiliates of the big five broadcasters did run promos for the movie in those cities. The Weinstein Co., who is distributing the film, said of the rejection that they are "exploring taking legal action." Harvey Weinstein made a statement saying, "It's a sad commentary about the level of fear in our society that a movie about a group of courageous entertainers who were blacklisted for exercising their right of free speech is now itself being blacklisted by corporate America."
Following suit, the CW network also refused to air the ads, saying they had "concerns we do not have appropriate programing in which to schedule this spot."
Read More

| Yahoo! News


Posted by Wendy Michaels Categories: Drama, Prime Time, UPN, WB, Cancellations, Ratings,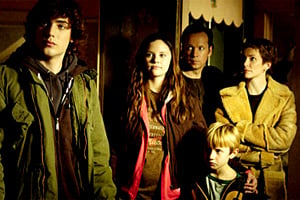 The axe just keeps falling—the latest casualty is the CW's drama Runaway. With only four episodes aired, this new series barely got off the ground to provide itself. This is the one about a family on the run, when dad (Donnie Wahlberg) is accused of murder. Of course, it's all just a misunderstanding, as he is really innocent. The series aired Mondays at 9:00 p.m., then CW moved Runaway to Sunday, but the move didn't make any impact on ratings. CW will fill the slot with repeats until another replacement is announced. As you recall, CW came about when UPN and WB combined. Runaway was only one of two series from the newborn network. The other was the comedy The Game.
Read More

| CNN

© Gear Live Media, LLC. 2007 – User-posted content, unless source is quoted, is licensed under a Creative Commons Public Domain License. Gear Live graphics, logos, designs, page headers, button icons, videos, articles, blogs, forums, scripts and other service names are the trademarks of Gear Live Inc.