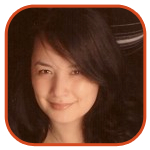 Posted by Veronica Santiago Categories: Comedy, Prime Time, ABC, Gossip,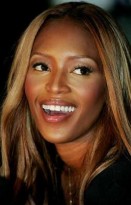 In the past few months, controversial stars have seen their share of the comedy spotlight. First, we had Britney Spears on CBS' How I Met Your Mother. Then NBC welcomed Paris Hilton on My Name is Earl. Now it's ABC's turn to jump into the action.
For Ugly Betty's season finale (airing May 22), the producers will be bringing on troubled supermodel Naomi Campbell. (Apparently she hasn't done anything to ban herself from the show's set.) Like Victoria Beckham's cameo last season, Campbell is expected to play some version of herself. In other words - Amanda better hide the staplers.
And just a reminder, Project Runway fans should make a point of tuning in on May 1. That's when Christian Siriano and Nina Garcia are scheduled to make their entrances.
Read More

|
E! Online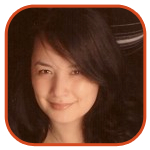 Posted by Veronica Santiago Categories: Comedy, Prime Time, ABC, Gossip,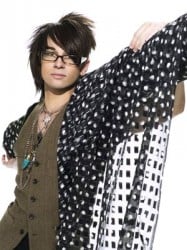 It seems Christian Siriano's 15 minutes are nowhere close to being up.
In the past few weeks, the Project Runway winner has had a date with Posh Spice, been mocked on Saturday Night Live and created a dress for singer Kimberley Locke to wear on American Idol. Now Siriano will be moving on to the next phase of his career: acting.
Come May sweeps, the designer will be appearing on the second best show suited for him. He and Elle fashion director Nina Garcia will be stopping by the offices of Mode on Ugly Betty. Coincidentally, Siriano's idol (Victoria Beckham) has also guested on the series.
No word yet as to what role Christian's role on the comedy will be, but I'm hoping that it will somehow involve him brushing Wilhelmina off. Better yet - maybe he should compete with Marc to be Amanda's bestest friend. Ooh….the possibilities!
Read More

|
TV Guide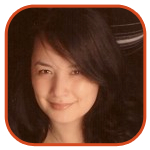 Posted by Veronica Santiago Categories: Comedy, Late Night, NBC, Saturday Night Live, Video,
In case you didn't catch Saturday Night Live this past weekend, here was the best part of what was yet another unevenly funny program.
In addition to Amy Poehler's imitation of Project Runway winner Christian Siriano, we get cameos from 'Tim Gunn' and 'Heidi Klum'.
(UPDATE: Real-life Christian apparently enjoyed the skit as well.)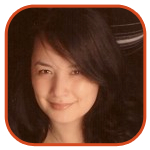 Posted by Veronica Santiago Categories: Prime Time, Reality, Bravo, Cable, Gossip, News,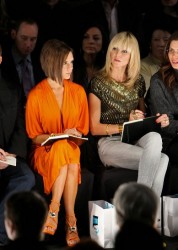 Were any of you wondering about Victoria Beckham's comments on Project Runway the other night? Would she really wear Christian Siriano's designs…or was she just paying him lip service?
Well, it seems Posh Spice was being totally sincere. Or, at the very least, she's willing to talk to Siriano again. In an interview with People, the 21-year-old winner revealed that he already has appointment to see Beckham very soon.
"I'll be seeing her next week, so I made her a few dresses. Hopefully she likes them, so we'll see how it goes. After the filming, we chatted and she really said some amazing things. And it's such an honor because she can wear any designer she wants."
Click to continue reading Christian Siriano Has a Date with Posh Spice
Read More

|
People

Posted by Jacci Lewis Categories: Prime Time, Reality, Bravo, Cable, Editorial, News,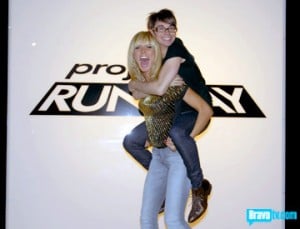 Christian Siriano is officially kind of a big deal tonight. The 21-year-old freelance fashion designer accomplished two major goals: his collection won Project Runway: Season 4 and he made guest judge Victoria "Posh Spice" Beckham smile. In fact, the usually enigmatic pop star told Siriano she'd love to wear anything he designed.
It is no secret that Season 4 of Project Runway lacked the drama and suspense of past years. There was no big twist in the final show either- no extra "look" to cobble together in the 11th hour, no scandals involving outside sewing help and no shouting matches between fellow designers. But what the show lacked in reality TV drama it more than made up for in sophistication and style. Each of the three remaining designers offered something new and fresh to the usually jaded fashion world.
Click to continue reading Christian Siriano Wins Project Runway Season 4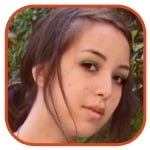 Posted by Robin Paulson Categories: Prime Time, Reality, Bravo, Editorial, Gossip,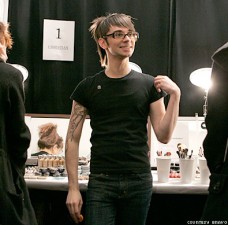 With the season finale of Bravo's trendiest reality show, Project Runway around the corner, fans across America are almost divided between the top two finalists, Christian Siriano and Jillian Lewis. I am here to tell you exactly why Christian must absolutely win this competition.
To begin, let's talk about Rami Kashou. Throughout the show, Rami's designs have been good. Sometimes they were too good, and no one knew just why until last week's episode explained why: he's already an established designer! Unlike the other three contestants who were living in poor New York studios, Rami had his own studio. Not only that, but his collections are in fifteen boutiques in both L.A. and New York. To top it all off, he has clothed Jessica Alba (his piece is actually in Fantastic Four: Rise of the Silver Surfer, Dita Von Teese, Paula Abdul, and Paris Hilton, to name a few. Why the hell is this guy on the show in the first place?!
Click to continue reading Why Christian Must Win Project Runway Season 4

Posted by Jacci Lewis Categories: Prime Time, Reality, Bravo, Editorial,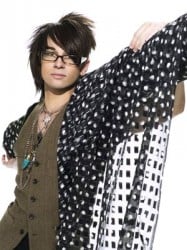 Apparently it pays to remind people over and over that 'you're fierce and kind of a big deal'. That strategy netted Project Runway:Season 4 contestant Christian Siriano a cool $10,000. Siriano was voted this season's "Fan Favorite" by a landslide. The results were unveiled during tonight's Project Runway: Season 4 reunion show.
This season of the show featured some incredibly talented and professional designers. While it didn't have the same sexy mix of volatile characters (see Wendy Pepper in season 1 or Santino Rice in season 2), the clothes themselves were fascinating as was watching the process that these talented designers used to come up with them. Not surprisingly, some of the designers have become role models for young children and even favorites of celebrities. Kit talked about how young girls are emailing her scans of their designs to ask for advice. She says she loves being a positive influence. Lovable kook Elisa also said she loves the message she seems to be sending young girls that it is okay to be different. Sweet P, who was eliminated in the last episode, said she's heard from celebrities like Jack Black and Catherine Keener that she was their favorite on the show.
Click to continue reading Project Runway Season 4 Reunion: Christian Named Fan Favorite

Posted by Jacci Lewis Categories: Prime Time, Reality, Bravo, Editorial, Features,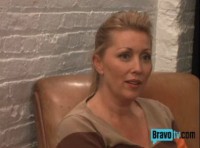 There was a major twist on last night's Project Runway Season 4 on Bravo. The last runway show before the remaining designers compete at New York Fashion Week produced two clear finalists: Christian Siriano and Jillian Lewis. The third finalist is still undecided.
The judges were deadlocked over whether to go with Chris March or Rami Kashou, so they decided to let both designers create their final collections for Fashion Week. Right before the actual runway show (which, of course, has already happened), the judges will rate Chris and Rami's three strongest pieces to decide which designer is the official, third finalist.
Unfortunately, this episode was the last hurrah for Kathleen "Sweet P" Vaughn.
Click to continue reading Project Runway Season 4: Sweet P Says Goodbye

Posted by Jacci Lewis Categories: Prime Time, Reality, Bravo,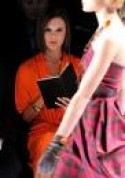 Project Runway: Season 4 fanatics will have to wait a few more weeks to find out which designer won the big prize. But people who saw the remaining contestants' final runway shows on the last day of Mercedes-Benz Fashion Week in New York City say it should be well worth the wait.
The only spoiler provided in the Bryant Park tents Friday was who will serve as the season finale guest judge: Victoria "Posh Spice" Beckham.
The 1000 or so fashionistas in the crowd are none the wiser on who the finalists actually are. Since there are still two more episodes before the two-part season finale, all five remaining designers sent their collections down the runway. Two served as decoys to throw off the crowd. When the finale airs you'll only see the three finalists' collections.
Guest judge Victoria Beckham, a style icon known for making bold choices and setting major trends (i.e. the asymmetrical bob), said she saw a clear winner in the pack. Of the designer Beckham considers the best she says, "everything I saw I would wear myself".
So what were the collections like? Insiders say the designers expanded on what they were already known for during Project Runway: Season 4.
Click to continue reading 'Project Runway' Finale: Posh Sees Clear Winner
Read More

|
Yahoo! News
© Gear Live Media, LLC. 2007 – User-posted content, unless source is quoted, is licensed under a Creative Commons Public Domain License. Gear Live graphics, logos, designs, page headers, button icons, videos, articles, blogs, forums, scripts and other service names are the trademarks of Gear Live Inc.