Wednesday night was Simon Cowell's last moment with American Idol, and the night belonged to him much more than the two contenders for the ninth Idol crown. Lee DeWyze and Crystal Bowersox performed ably on Tuesday night, but only the votes would determine which would walk away with the winning title. The show will undoubtedly crash and burn now that Cowell is walking away…but that is talk for another time.
The Top 12 Idols - including Crystal and Lee, of course - danced out on stage to deliver "School's Out for Summer." While Orianthi jammed out on the guitar, Casey James suddenly announced a surprise appearance - Alice Cooper. This was an exciting guest star, but honestly, he sounded quite bad. And I'm a fan.
The evening started out with a fairly lackluster vibe…but there was much, much more to come.
Click to continue reading American Idol 9: The Finale
American Idol's Top 3 results show began with a montage of clips from the preceding performance night and footage of the contestants visiting their home towns. Only two of them will make it to the star-studded season finale, where one will be crowned the ninth in a long string of American Idols. Along with the title, they will win a coveted recording contract and lasting reality TV fame.
With so much at stake - and Justin Bieber in the house - the show began with a ton of energy. Forty-seven million votes were tallied to bring us the results, which were (as always) tacked onto the end of an hour-long commercial-fest…with a few performances thrown in.
Click to continue reading American Idol 9: Top 3 Results
Ryan Seacrest began Top 3 week by announcing the home town of each of the remaining Idols. The three finishers have the honor of singing it out to make it to the show's prestigious Top 2, a season finale extravaganza which will culminate in the crowning of another American Idol.
The Top 3 won the chance to go home at the end of last week's results night, where Michael Lynche was eliminated in fourth place. There was no mentor for the week and not much of a theme, either. The contestants and the judges selected tunes from a large Idol grab-bag of former hits.
Click to continue reading American Idol 9: Top 3 Perform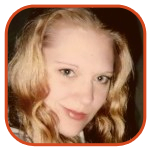 Posted by K.C. Morgan Categories: Music, Prime Time, Reality, FOX, American Idol, Gossip, Spoilers,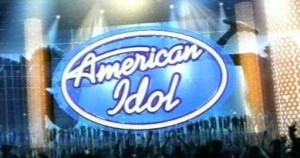 Every year, the American Idol judges hand-select a song for each of the Top 3 finalists to sing. This year, we know what they are.
Keep reading to get the spoilers, or turn back now and wait to be surprised on Tuesday.
Click to continue reading American Idol 9: Judges' Picks Revealed
Read More

| Vote for the Worst

The theme of American Idol 9's Top 4 night was movie music, a sweeping genre encompassing many wonderful tunes. Jamie Foxx returned to Idol as the week's mentor. He found the theme to be "a big task," for the contestants. Foxx gave the four remaining singers T-shirts, one marked "Artist" and one marked "Contestant."
"America wants to see the artist," he explained to Ryan Seacrest.
Click to continue reading American Idol 9: Top 4 Perform
American Idol 9's Tuesday performance episode was opened by Ryan Seacrest and Harry Connick, Jr. That's right, folks - it's Sinatra night. Connick, Jr. is perhaps best known for his hit "It Had To Be You." Sinatra was best known for his baby blues and his velvety voice. He was, arguably, the greatest singer of standards, and he is certainly a legend.
Unlike most Idol mentors, Harry Connick, Jr. brought his own band members and worked on the arrangements of the contestants' songs. He performed with them all, playing piano on the stage for all five songs.
Before the singing began, Frank Sinatra's daughters gave Simon Cowell one of Sinatra's monogrammed handkerchiefs, an item which is now amazingly valuable. The Sinatra connection, the Cowell connection, the American Idol tie-in…eBay would be thrown into a frenzy over such an item.
Click to continue reading American Idol 9: Top 5 Perform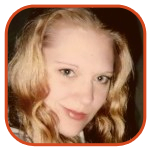 Posted by K.C. Morgan Categories: Music, Prime Time, Reality, FOX, American Idol, Gossip, Video,
Only six remain in the American Idol 9 competition, and there are no more saves to see them through the elimination rounds. All must go for one to stand alone, and they all must present their very best for the oh-so-important Tuesday performance rounds.
This week, the theme was Shania Twain, who has often bridged the gap between pop and country. She's a multiple Grammy award winner and she's enjoyed plenty of Number 1 hits, which makes her a good mentor choice. She advised the Idols to make her songs their own, as if they had written the tunes themselves. "I'm going to be sitting on the edge of my seat," she predicted of the performance round.
Click to continue reading American Idol 9: Top 6 Perform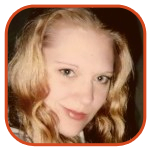 Posted by K.C. Morgan Categories: Music, Prime Time, Reality, FOX, American Idol, Video,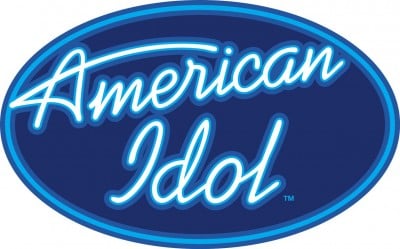 At the top of the Idol Gives Back spectacular, host Ryan Seacrest immediately introduced the President of the United States and his First Lady, Mr. and Mrs. Barack Obama. Two praised the Idol Gives Back event and urged viewers to contribute to the cause. In his typical contemporary fashion, President Obama then gave a message to the Idol contestants: "As Randy Jackson says, you're all my dogs."
Ryan then reappeared on stage to introduce the judges and hype up the crowd. Queen Latifah served as the host of the event at the Pasadena Civic Auditorium, which was filled with a screaming crowd.
The Top 12 were brought back together for the first group performance of the night, an incredibly weak number. The only big moment in the song was given (predictably) to Crystal Bowersox. Could this show please make it more obvious that they want her to win? I'm not sure the astronauts on the space shuttle have managed to get the message yet - they're so far away, and all.
Click to continue reading American Idol 9: Idol Gives Back, Top 7 Results
It's Idol Gives Back week, which means the Top 7 performance round was stuffed with plugs for the upcoming event. In honor of charity week, the Idols sang "inspirational songs," a topic so broad we were pretty well guaranteed a grab bag of styles.
Casey James picked the imminently popular "Don't Stop," a bit of a dangerous decision, for the first performance of the night. Mentor Alicia Keys tried to help Casey find some personality within his performance, a quality she felt was essential for the popular tune. On the big stage, Casey James was more raspy than usual, full of energy and absolutely generic. His guitar solo was pretty hot, but he's been relying on that crutch a bit too much. All the same, James delivers consistently solid performances that the crowd seems to enjoy. I don't think he'll do too poorly in the industry…when he's finally let out of his Idol cage.
"It was a good performance," Randy Jackson told him, though he grudgingly added "every week, we're seeing the same thing." He asked for James to deliver "something different," a request he's made in the past. "We're getting to the point to where you have to be great…and it wasn't great," Ellen DeGeneres expanded on Randy's theme. "You made yourself like everybody else tonight," Kara DioGuardi likewise expressed her disappointment. "That wasn't particularly inspiring," Simon Cowell noted.
Click to continue reading American Idol 9: Top 7 Perform
Thanks to the judges' save, Michael Lynche is still a cast member on American Idol 9. Therefore, we were treated to a Top 9 performance on Tuesday, the second of the season. Ryan Seacrest was very energetic as he started things off for the night.
A night which was dedicated to the King himself, Elvis Presley. Though he reached his peak in the 1960s, Elvis is still widely-regarded as the best-loved rock performer in music history. He is certainly one of the most successful. It being Elvis night and all, the mentor for the week was Adam Lambert, naturally. Because that makes sense. Both men, at least, were and are incredible showmen. Lambert is the first former contestant to mentor his fellow Idols, an honor I feel should have been given to someone with better record sales.
Click to continue reading American Idol 9: Top 9 Performance - Again
© Gear Live Media, LLC. 2007 – User-posted content, unless source is quoted, is licensed under a Creative Commons Public Domain License. Gear Live graphics, logos, designs, page headers, button icons, videos, articles, blogs, forums, scripts and other service names are the trademarks of Gear Live Inc.