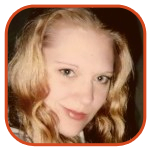 Posted by K.C. Morgan Categories: Music, Prime Time, Reality, FOX, American Idol, Features, Video,
Wednesday night was Simon Cowell's last moment with American Idol, and the night belonged to him much more than the two contenders for the ninth Idol crown. Lee DeWyze and Crystal Bowersox performed ably on Tuesday night, but only the votes would determine which would walk away with the winning title. The show will undoubtedly crash and burn now that Cowell is walking away…but that is talk for another time.
The Top 12 Idols - including Crystal and Lee, of course - danced out on stage to deliver "School's Out for Summer." While Orianthi jammed out on the guitar, Casey James suddenly announced a surprise appearance - Alice Cooper. This was an exciting guest star, but honestly, he sounded quite bad. And I'm a fan.
The evening started out with a fairly lackluster vibe…but there was much, much more to come.
Click to continue reading American Idol 9: The Finale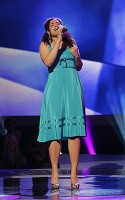 Idol watchers will probably never forget the moment in 2007 when finalists Jordin Sparks and Blake Lewis (each at separate times, of course) belted out the ballad which won American Idol's songwriting competition, a first for the show. This is another of those deceptive Idol ploys - rather like Idol Gives Back - where fans might say "wow, FOX really does want to give people a chance and help others." But let's get real. This TV network doesn't care about finding new talent. When it comes to American Idol, it's all about the money.
Click to continue reading American Idol Controversy: Songwriting Contest
Read More

|
Fashion.ie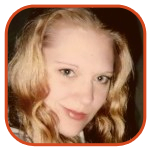 Posted by K.C. Morgan Categories: Music, Prime Time, Reality, FOX, American Idol, Editorial,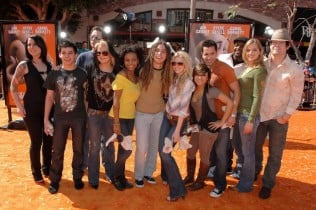 It's been hyped for weeks, anticipated since last year's Idol was crowned, and advertised until TV watchers can hardly stand the promos. Tuesday night it finally arrived - the performances from American Idol's Top 12. Was it worth two hours of programming?
The night kicked off with the big debut of a big new stage, where in an odd setup the band is suspended and the judges are shoved behind some of the crowd. Host Ryan Seacrest showed off the new lights and interiors as fans screamed, then dropped the bomb that this performance night would be melodic with songs from the famed Lennon-McCartney songbook. My breath caught, and immediately I was excited. Surely one of the Idols would be bold, brave, brash…surely, one of them would sing something from the darker, more politically-minded years of the Beatles. Surely, we would hear some hot 70s-era vocals.
Click to continue reading American Idol: Twelve Top Performances?
Read More

|
American Idol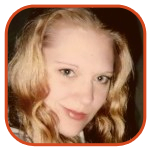 Posted by K.C. Morgan Categories: Music, Prime Time, Reality, FOX, American Idol, Editorial,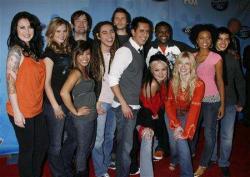 American Idol's Top 12 is a big milestone for the show. It marks the beginning of Ford commercials, brings contestants one step closer to the summer-long Idol tour, and usually symbolizes the cutting away of dead wood. But I'll go ahead and say it - I'm not pleased with the way it all went down. Let's re-cap.
The night kicked off with a fantastic performance from Season 6 runner-up Blake Lewis, who saucily performed "How Many Words." He shared a few comments with host Ryan Seacrest before he quickly departed, so that everyone could turn their attentions to twelve empty chairs lined up on the stage.
Click to continue reading American Idol: Top 12 Revealed
Read More

|
Baltimore Sun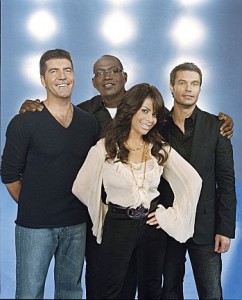 This year's American Idol has offered new twists, a few surprises and a change of pace from previous seasons. But if you thought all this newness would stop at Hollywood Week, you're in for some shock during Tuesday night's first actual performance round.
For the first time, contestants (the men perform Tuesday, women Wednesday) will sing themed songs, choosing from a list given to them beforehand. Wait…that sounds exactly like previous setups. But here's how it's been done in the past: contestants are given a CD chock-full of hundreds of songs which fit the night's theme. If a song the contestant digs fits the theme but isn't on the CD, that's okay too.
Not this week. Twenty-four contestants will be given fifty songs. And they've got to pick one of them. For the first week, its 1960's. Producers of the show say this is to avoid bad song selections (you wish) and to speed up the song selection process.
Click to continue reading Another New Twist for American Idol
Read More

|
MSNBC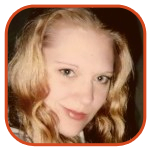 Posted by K.C. Morgan Categories: Music, Prime Time, Reality, Specials, Cable, FOX, American Idol, Gossip, News,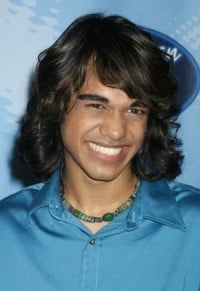 American Idol is the only show on television which turns us all into music industry insiders. "He's got some pitch problems," you might say to a companion, or "Now, that was a poor song selection." While Idol contestants audition before the judges, it's really the viewing audience that's offering the harshest criticisms. We're carefully breaking down wardrobes, hairstyles, personality and sometimes singing too. But now that the Best of the Rest episode has aired, the hopefuls are on to Hollywood to display their talents for a much-hoped-for spot in the Final 24.
It's a new season and today it's all about the new faces and voices getting ready to grace the live Idol stage. But let's not forget all those shining stars we rooted for in the past. Wondering what happened to that contestant from season three you adored and never saw again? Want to know how to find the singers who didn't nab the most votes, but managed to nab your affections? Former Idol contestant (and media darling) Sanjaya Malakar will be hosting Idol Stars: Where Are They Now? on the TV Guide network. It airs Feb. 24 at 8 pm EST, but don't worry, TV Guide has a bad habit of repeating all their programming until you're quite sick of it. You'll have tons of chances to watch.
Click to continue reading The Idols: Now and Then
Read More

|
TV Guide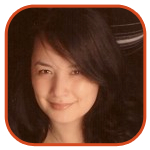 Posted by Veronica Santiago Categories: Comedy, Drama, Games, Late Night, Music, Prime Time, Reality, Specials, Sports, Talk Shows, ABC, Cable, CBS, FOX, HBO, MTV, NBC, Showtime, Apprentice, The - Donald, Desperate Housewives, ER,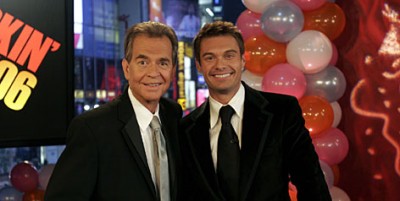 (Reminder: You can view the whole Revamped TV Programming Schedule here.)
MONDAY (12/31)
Click to continue reading This Week on TV (12/31-1/6)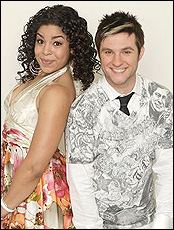 The hair. The smile. The voice. I admit I was not displeased with the results of last season's American Idol, though I'll further admit I wouldn't have minded if Blake Lewis had won over Jordin Sparks, either. The Idol winner just recently released her first album, but don't let that cast a shadow over Blake's news: he's got one, too.
Break Anotha is already on its way up the charts, the result of careful planning and consideration from Lewis. After all, he's been ready to release an album for years. The young runner-up arrived at the studio filled with ideas and musical samplers, resulting in an album that's covered with his own personal stamp. Even the title, Audio Day Dream, is a long-standing idea from out of Blake's own head. The album contains spirited licks, tuneful hits, and even a ballad (How Many Words) that Lewis says is his personal fave.
Read More

|
MSNBC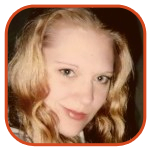 Posted by K.C. Morgan Categories: Music, Prime Time, Reality, FOX, American Idol, Features,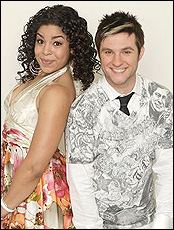 Jordin Sparks, youngest contestant ever to gain the title American Idol, is the newly-named winner of season 6. The Arizona native sang, danced, and smiled her way through last night's two-hour season finale spectacular, a stage show filled with live acts that included a simulcast of Gwen Stefani on her current tour. The event, as always, was filled with somewhat tongue-in-cheek awards that were doled out to would-be contestants seen in the very early weeks of this season. Coupled with the big-name performers on stage (including Aerosmith's Joe Perry, Smokey Robinson, Gladys Knight, Green Day and Bette Midler, not to mention the bevy of returning Idols that also filled the stage), the show was (as always) a spectacular success. It all culminated in a Beatles-based musical montage that featured past Idol winners Carrie Underwood, Kelly Clarkson, Reuben Studdard, and Taylor Hicks, performances that were followed immediately by the long-anticipated results. After more than seventy million votes (an astronomical amount, considering voter turnout in the last two major elections), Jordin was named this year's one and only Idol.
Click to continue reading Sparks Flies High After Idol Announcement
Read More

| TV Guide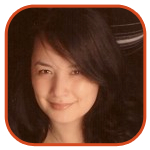 Posted by Veronica Santiago Categories: Music, Prime Time, Reality, FOX, American Idol, Features,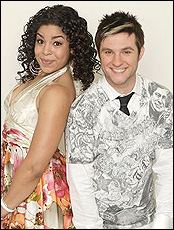 This proud Seattleite must first take an admittedly selfish moment to stick her tongue out at Randy, Simon and Paula. For all the nasty comments they made about our city (even when many of the auditioners weren't even from here)—knowing that both finalists came from the Seattle lot is worth bragging about. So there! Thank you for letting me vent…
It was a battle of style (Blake) vs. skill (Jordin) tonight…and once again, each contestant had to perform three songs: something old (a season favorite), something new, something borrowed (a song written by the winners of the songwriting contest) but nothing blue. Having won the coin toss, Blake decided to go first. Was he smart to kick-off the show—or should he have chosen to end it? Read on!
Click to continue reading American Idol: Season 6 Finals—The Final Two
Read More

| American Idol Contestants

© Gear Live Media, LLC. 2007 – User-posted content, unless source is quoted, is licensed under a Creative Commons Public Domain License. Gear Live graphics, logos, designs, page headers, button icons, videos, articles, blogs, forums, scripts and other service names are the trademarks of Gear Live Inc.