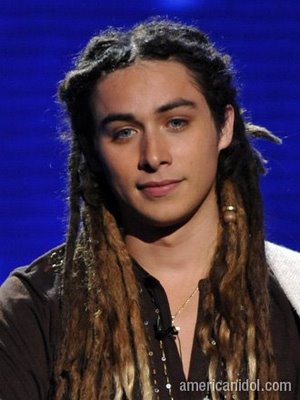 American Idol 7 final four finisher Jason Castro's post-reality TV career has taken a turn for the better. That's right, Idol's favorite dreadlocked dude has now been signed to a major recording label. Soulful tunes to follow.
Jason Castro, the doe-eyed dreamer has officially joined the Atlantic family of recording artists. His new album, which will be released later this year, will feature songs written by names like Martin Terefe, Guy Chambers and Kara DioGuardi.
Read More

| Entertainment Weekly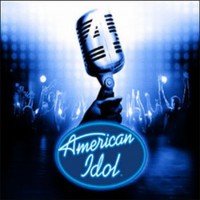 The five females who managed to snag coveted Top 10 spots on the seventh season of American Idol recently talked with reporters about the aftermath of the show and the beginning of the summer tour.
The tour kicked off in Arizona, the first of 49 cities which will soon welcome the group of crooners. Diminutive Ramiele Malubay feels positive about the tour, saying there will be "no one to say you sang horrible."
"It's not about what a judge is going to say. It's about the music and the fans connecting and having a great time," offered Brooke White.
Carly Smithson also felt cheerful, saying "it's amazing. Nobody is going to judge us after we sing." Third-place finalist Syesha Mercado likened the tour to "a mini-concert for each person."
"We sing three songs each," Brooke White said of herself and her fellow females, "David Cook five, Archuleta will sing four. I think a lot of people had the impression it was going to be a bunch of group numbers, but it's not. We actually are going out as individual performers and do our own set, our own music."
Click to continue reading Idol Divas Talk Tour
Read More

|
LA Times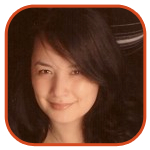 Posted by Veronica Santiago Categories: Music, Prime Time, Reality, FOX, American Idol, News,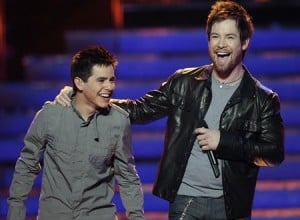 Even though American Idol ended officially wrapped up four days ago, there are many fans still caught up in the show's fever. Apparently this week's constant coverage has not yet tired a good number of David worshippers.
As of right now, iTunes users have given winner David Cook four spots on the site's Top 10. His performance of 'The Time of My Life' (from the finale) is currently perched at #1. Meanwhile, his recent covers of "Dream Big", "I Still Haven't Found What I'm Looking For" and "The World I Know" are all taking space at the top of the pack.
Click to continue reading David Cook and David Archuleta's iTunes Success
Read More

|
E! Online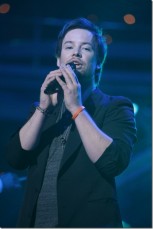 The seventh season of American Idol is over, the winner crowned, the competition decided. So what's next for Idol's two famous sons, David Cook and David Archuleta?
David Cook recently told reporters his debut album will "probably be a rock record," an album that will "make the hair on the back of your neck stand up." Cook hopes to get the album out as soon as possible, and currently plans to use some of his own songwriting for tracks.
Click to continue reading American Idol: Final 2 Thoughts
Read More

|
MTV News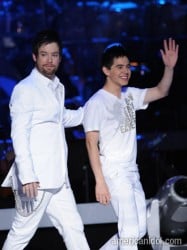 The seventh season of American Idol culminated last night in a spectacular, two-hour grand finale event. The fans, the fanfare, the Davids - it was a truly great show.
The men of the hours, Davids Archuleta and Cook, appeared in white for the opening sequence. Ryan Seacrest announced that the winner of the contest secured 56% of the vote. More than 96 million votes were logged, a record-breaking number, but of course voters had four hours after Tuesday's performance (instead of the usual two) to make their wishes known.
Click to continue reading American Idol: Season Seven Winner Announced
Read More

|
American Idol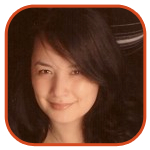 Posted by Veronica Santiago Categories: Music, Prime Time, Reality, FOX, American Idol, Editorial,
Before I begin, I have to admit I'm not a fan of American Idol's elimination nights. Not only does the show drag out what could be done in two minutes (I really don't need to see all the musical performances), I always feel extremely irritated by the incessant commercial breaks.
But, wow. Thursday's edition really had my head-shaking…and not in a good way. I purposely came into the episode late because I wanted skip past the filler with my DVR. Unfortunately, the strange pacing had me convinced I had fast-forwarded through something important. Not only did the show lack any tension, it was sadly anti-climatic. Watch the moment Garrett Haley was delivered his piece of bad news. (Keep in mind - he was the first and only male called up at the time.)
Click to continue reading American Idol's Strange Elimination Show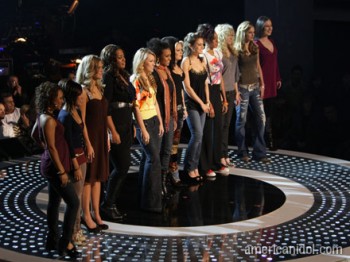 I'll go ahead and admit it: American Idol, while it's my primary television obsession, has truly disappointed me. For weeks I listened to promos and comments that this was the best season ever, the most talented performers to date, blah blah blah. Then, I saw the Top 12 men perform. I was not blown away. Not even close.
So it was with great trepidation that I sat down to watch the women take the stage, fully expecting that Wednesday night's performances surely would not disappoint. It started out pretty rocky, but the girls pulled it together at the end.
Click to continue reading American Idol 7: The Top 12 Women Perform
Read More

|
Baltimore Sun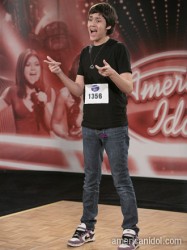 American Idol predictably opened Tuesday night with a plug for iTunes, and more self-congratulatory talk about how this is the best season ever - with the most talent. Judge Randy Jackson quickly seconded this opinion, throwing out a bunch of jumbled slang as he gave this review. Host Ryan Seacrest became contentious with Simon Cowell right away, proving that all the same old clichés will still apply to the show. Thusly, another season of Idol - featuring the most talented performers ever on the show (Seriously, y'all think that?) - began.
Poor David Hernandez got the undesirable starting position, appearing on stage bug-eyed and tongue-tied. His version of "Midnight Hour" was so forgettable for me, the only reason I remember the impression is because I took notes. Simon Cowell said David looked nervous, but all in all the performance was "better than I thought it was going to be." I'll second that. I feel like this poor guy is just on the show to get voted off - soon.
Click to continue reading American Idol 7: The Top 12 Men Perform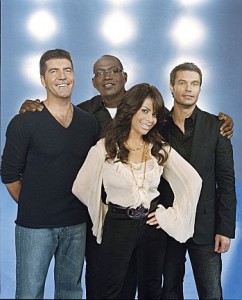 This year's American Idol has offered new twists, a few surprises and a change of pace from previous seasons. But if you thought all this newness would stop at Hollywood Week, you're in for some shock during Tuesday night's first actual performance round.
For the first time, contestants (the men perform Tuesday, women Wednesday) will sing themed songs, choosing from a list given to them beforehand. Wait…that sounds exactly like previous setups. But here's how it's been done in the past: contestants are given a CD chock-full of hundreds of songs which fit the night's theme. If a song the contestant digs fits the theme but isn't on the CD, that's okay too.
Not this week. Twenty-four contestants will be given fifty songs. And they've got to pick one of them. For the first week, its 1960's. Producers of the show say this is to avoid bad song selections (you wish) and to speed up the song selection process.
Click to continue reading Another New Twist for American Idol
Read More

|
MSNBC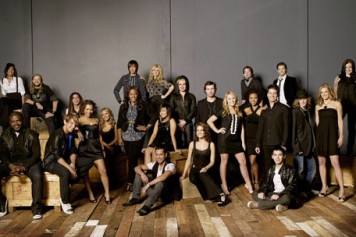 Like many American Idol fans, I've unblinkingly watched every single second of Season Seven's broadcast. I've coached, I've judged, I've criticized, and now I've been completely blindsided by the show. Anyone else feel that way?
Why bother watching hours and hours - and hours - of audition footage if only a handful of the top 24 are featured? What's with the confusion of Hollywood Week, as I scramble to remember faces and names and scream "What ! How did he make it to the top 24? Why haven't I ever seen him before at all?"
It's no secret the judges and producers of Idol have their special favorites. On the flip side, they have contestants they can't stand (remember Simon Cowell's unabashed loathing of Sanjaya Malakar last year?). The massive amounts of air time devoted to some and the quick two-second glimpses of others aren't an accident: it's a not-so-subtle plot to influence votes, to get rid of the "extras" and keep only the ones producers want.
Click to continue reading American Idol 7: Twenty Four Will Sing, One Will Win
Read More

|
MSNBC
© Gear Live Media, LLC. 2007 – User-posted content, unless source is quoted, is licensed under a Creative Commons Public Domain License. Gear Live graphics, logos, designs, page headers, button icons, videos, articles, blogs, forums, scripts and other service names are the trademarks of Gear Live Inc.