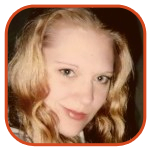 Posted by K.C. Morgan Categories: Music, Prime Time, Reality, FOX, American Idol, Features, Video,
Wednesday night was Simon Cowell's last moment with American Idol, and the night belonged to him much more than the two contenders for the ninth Idol crown. Lee DeWyze and Crystal Bowersox performed ably on Tuesday night, but only the votes would determine which would walk away with the winning title. The show will undoubtedly crash and burn now that Cowell is walking away…but that is talk for another time.
The Top 12 Idols - including Crystal and Lee, of course - danced out on stage to deliver "School's Out for Summer." While Orianthi jammed out on the guitar, Casey James suddenly announced a surprise appearance - Alice Cooper. This was an exciting guest star, but honestly, he sounded quite bad. And I'm a fan.
The evening started out with a fairly lackluster vibe…but there was much, much more to come.
Click to continue reading American Idol 9: The Finale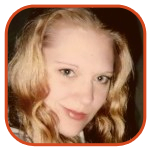 Posted by K.C. Morgan Categories: Music, Prime Time, Reality, FOX, American Idol, Video,
Each of American Idol's Top 24 had just one chance, over two performance nights, to grab the nation's attention. Which four out of this group failed at the endeavor? Only Thursday's elimination round would yield the answer.
Ryan Seacrest started with Simon Cowell, saying that "people were buzzing" about Simon being "harsh" during Wednesday's performance round. Perhaps if the show hadn't been so terrible, his comment would have been more enthusiastic. "Some of the performance last night weren't very good," he explained to the host.
"There were some surprises," Ellen DeGeneres said of her first week of truly judging Idol. "They gotta step it up now," she said of the contestants.
"It's really make it or break it time," Randy Jackson explained.
The Top 24 performed "American Boy," the only group performance they will have to offer. By the time the group performs again, they'll be minus four contenders. The number started out with the girl contestants, who managed to perform ably (surprisingly so). The men didn't sound as great, and when all twenty-four began to sing together the number really became horrible. Such is usually the way with Idol's big group numbers. Once the Idols are narrowed down to twelve, the group numbers become much, much better.
Click to continue reading American Idol 9: First Eliminations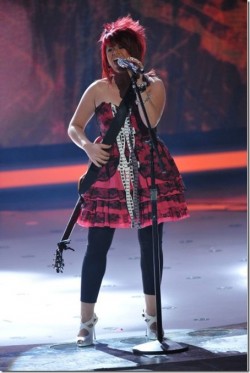 Allison Iraheta, the girl who rocked American Idol's eighth season, has been signed by 19 Recordings. Her debut album is expected to be released sometime this fall.
"I think I'm still in shock that this is happening," she said in a recent statement. "Getting to record my first album and this whole awesome experience is a dream come true!"
Iraheta finished in fourth place on the show, followed by Danny Gokey, Adam Lambert and Kris Allen (in that order). Allen and Lambert have both also inked recording contracts, but as of right now there's nothing new to report on Gokey's musical career.
Read More

| E! Online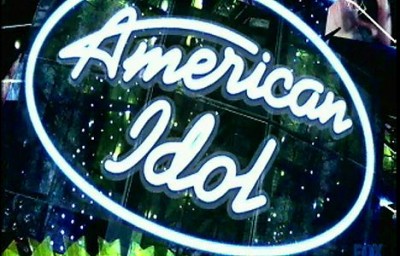 Weeks of auditions, eliminations and memorable performances would finally culminate in a single evening of music and melodrama. Yes, it's the finale of American Idol 8.
Various celebrities sat in the crowd as Ryan Seacrest warmed up the episode. Almost 100 million votes were logged after Tuesday's performance round.
A montage of Randy Jackson clips served as the dog's intro, he who, for reasons quite beyond me, wore a bow tie for the evening. Kara DioGuardi moments followed, and I never realized she had such a tendency to use the word "sweetie." She looked great for the evening, at least. The same can't be said for Paula Abdul, who wore a hideous ensemble. Her clip showed her saying a lot of words, the meanings of which she likely doesn't understand. Simon Cowell's video tribute was, of course, the most entertaining of all.
The host then introduced the two stars of the evening: Kris Allen and Adam Lambert. The judges stood up for the men as they took the stage. Each wore white; both looked very different. The sound equipment was hardly functioning when the two touched based with Seacrest.
A gaggle of girls stood in Conway, Arkansas (Kris Allen country) to hear the results. Carly Smithson reported from Symphony Hall (what a sad gig), where Lambert fans gathered to await the final vote count. But each camp would sit through many more video clips, performances, and general hoohah before they would find out what they most wanted to know: who won?
Click to continue reading American Idol 8: Finale!
They sang their hearts out during the performance round. Now, the Top 4 contenders on American Idol would find out which of them was to be sent home. Sixty-four million votes, the highest non-finale tally in Idol history, were cast to bring us the results of the evening.
The Ford video featured 2D cinematography, the song "Move Along" and extremely bad action sequences where Idols ran toward a red car. The group number, "School's Out," gave us Slash on the guitar and four very helter skelter Idols who gyrated around the stage. Allison and Adam managed to steal the show again during this group run, though Slash did a fair bit of scene-stealing of his own thanks to a particularly riveting guitar solo.
During the pre-results chat, Danny Gokey called Wednesdays the "most tiring" days of the week. Kris Allen is surprised he's made it this far in the contest. "We don't want humble anymore," Simon Cowell told him dryly. Gokey said his last scream from the night before must be his "funniest moment on Idol," and was so charming and good-natured about the whole thing I'm suddenly back on him again.
Click to continue reading American Idol 8: Top 4 Results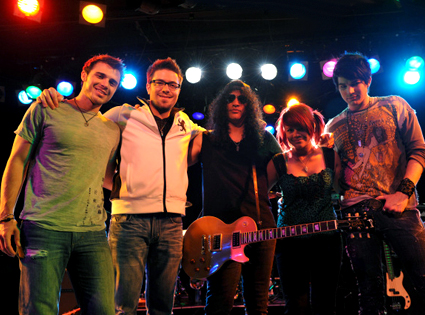 The opening for the Top 4 performance episode of American Idol 8 opened very dramatically, and justifiably so. This crop of Top 4 is one of the most promising - and vocally talented - in the show's history. Any of them would make great Idols…and that makes for great reality TV.
Ryan Seacrest talked about an "accident" which occurred earlier on the Idol stage - one of the towers started to fall. Because of the ensuing melee, the contestants didn't get an opportunity to do a proper run-through of the evening's positioning.
According to later reports on the incidents, stage manager Debbie Williams fell from a set of stairs. She injured her leg and possibly one of her hands, though reports say she has broken no bones. In a statement, FOX had this to say: "During rehearsal today a crew member had a mishap on the set and was immediately taken to the hospital as a precautionary measure."
Click to continue reading American Idol 8: Top 4 Perform
Read More

| Entertainment Weekly

The eighth season of American Idol is winding down, which means the competition is heating up. "I have your results!" Ryan Seacrest promised at the top of the hour, touting 47 million votes and an evening filled with drama.
"Everybody was good," Simon Cowell said of the preceding performance round, which occurred the night before the results show.
The same could not be said of the terrible Ford music video, which was again marked by bad choreography and poor cinematography. The Top 5 then performed a medley of "I Don't Mean a Thing" and "I Got Rhythm." I still didn't get to hear "Swingin' on a Star." The Top 5 group performance was, in a word, awful. It was boring, the song choices were bad and the choreography was decidedly lackluster after last week's highly entertaining performance.
The Idol contestant clip of the week showed the Top 5 in the kitchen, who attempted to make birthday cakes for celebrants Allison Iraheta and Danny Gokey. A horrendous mess ensued. Ryan Seacrest then gave Gokey a gift - a bill from Best Bets Maid Service, LLC. They charged $6,000 for the disaster in the kitchen. "You mean American Idol doesn't take care of that?" Danny quipped.
Click to continue reading American Idol 8: Top 5 Results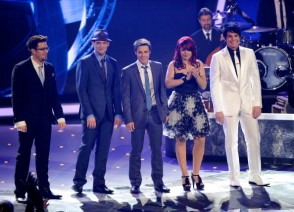 The Top 5 performance night of American Idol 8 was all about the Rat Pack - that collection of music from five friends which will live on in the memories of all those who enjoyed Big Band classics. Naturally, I expected this round to be very, very boring indeed.
The Idols certainly looked the part when they stepped out onstage, the men wearing suits and Allison Iraheta in a very age-appropriate dress. The "mystery" mentor for this week was Oscar winner and successful recording artist Jamie Foxx. His clip showed him to be incredibly charming during his first meeting with the contestants.
Click to continue reading American Idol 8: Top 5 Perform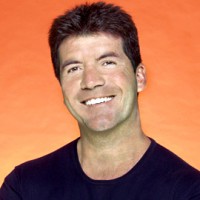 "I would put my money on Adam and Danny," Simon Cowell, American Idol's notoriously hard-to-please judge, was open about his predictions for the finale (scheduled to air May 19).
The competition has been narrowed down to five: Allison Iraheta, Kris Allen, Matt Giraud, Adam Lambert and Danny Gokey. "It is going to be Adam and somebody," Cowell predicted for the finale. "I would like to see Adam and Danny, because I think they are the best two singers, and at the end of the day that is what should happen."
American Idol's eighth season has been marked by changes. This year, the Wild Card round was reintroduced, the judges' save was used and a fourth judge has been added to the panel. The media is convinced that Kara DioGuardi is on her last leg with the show…but what does Simon Cowell say about it?
"I like Kara. The more I get to know her, the more I like her," Cowell told reporters. "You can't make the same show for ever. You have got to make changes, because people will get bored."
(You can find all the American Idol 8 posts here.)
Read More

| Entertainment Tonight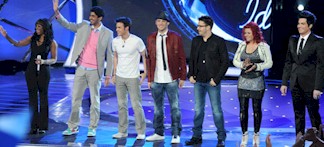 For the second Top 7 results night of American Idol, there was a grim feeling in the air. Two, rather than the usual one, would sing their final Idol note at the end of the evening. But which of them would it be?
It is not the first double elimination Idol has ever done; nor is it the first late-season double elimination to occur. The show pulled a similar stunt for the first year of Idol Gives Back.
The first clip of the night featured the Top 7 with Paula Abdul, who taught them the choreography for their group number this week. They all wore sunglasses and weird fashions, but this was actually one of the better group numbers I've seen. The choreography was quite good - and never has it been said that I'm a fan of Paula Abdul. We have to give the devil her due on this one - Abdul did a better job than all the others who have choreographed the group numbers this season. "I'm so proud of you guys!" She smiled when it was all said and done.
The Ford video featured different occupations - pastry chef, construction worker, dog groomer - and was as poor as I've come to expect.
Click to continue reading American Idol 8: Top 7 Results, the Sequel
© Gear Live Media, LLC. 2007 – User-posted content, unless source is quoted, is licensed under a Creative Commons Public Domain License. Gear Live graphics, logos, designs, page headers, button icons, videos, articles, blogs, forums, scripts and other service names are the trademarks of Gear Live Inc.