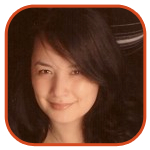 Posted by Veronica Santiago Categories: Comedy, Drama, Kids, Prime Time, Reality, Sci-Fi/Horror, ABC, BBC, Cable, CBS, FOX, NBC, Showtime, The CW, House, Scrubs, DVD,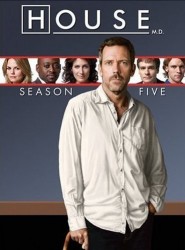 Here are some of the TV on DVD options available this Tuesday.
The Adventures of Robin Hood (Season 4)
Battles B.C. (Season 1)
Booker (Complete Series)
Californication (Season 2)
Gangland (Season 4)
Here's Lucy (Season 1)
House (Season 5)
How Bruce Lee Changed the World
How the Earth was Made (Complete Series)
Lie to Me (Season 1)
Life (Season 2)
Click to continue reading TV on DVD: August 25, 2009
Read More

| Amazon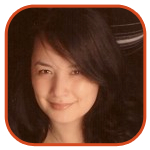 Posted by Veronica Santiago Categories: Comedy, ABC, Scrubs, Renewals,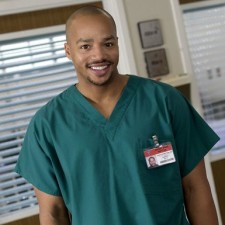 Last year, Scrubs was facing change on a new network. This winter, the series will get new backdrop.
For the comedy's ninth season, the program will freshen up with an entirely new focus. The day-to-day operations within Sacred Heart will be (mostly) replaced with classrooms and teachers. That's right, Scrubs is going back to medical school.
"It'll be a lot like Paper Chase as a comedy," creator Bill Lawrence told Entertainment Weekly. "It's going to be a different show. It'll still be life-and-death stakes, but if the show is just Scrubs again in the hospital with a different person's voiceover, it would be a disaster and people would be mad."
Although there were will be a list of new cast members, two vets will anchor the show. John C. McGinley and Donald Faison will both appear as med school professors. Meanwhile, other favorites - including Zach Braff, Sarah Chalke, Judy Reyes and Ken Jenkins - are slated to make guest appearances. The hospital will also be seen from time to time.
No premiere date has yet been announced for the midseason show.
Read More

| Entertainment Weekly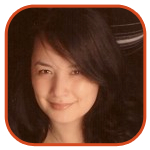 Posted by Veronica Santiago Categories: Comedy, Prime Time, ABC, NBC, Scrubs, News,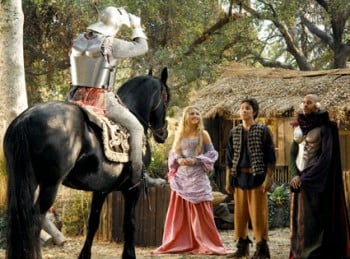 Those of you who watched last week's episode of Scrubs might have walked away scratching your heads. Not only did the fairy tale storyline seem a bit anti-climactic (it was supposed to be a season finale, after all), the show included an appearance from Dr. Kelso. (Didn't he already leave the hospital?)
In a recent message sent to all of his MySpace friends (it can be read after the jump), actor Zach Braff addressed the confusion and the comedy's upcoming move to ABC.
Click to continue reading Clearing Up the Scrubs Confusion
Read More

|
TV Guide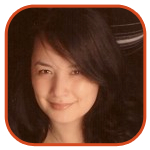 Posted by Veronica Santiago Categories: Comedy, Prime Time, ABC, NBC, Scrubs, News,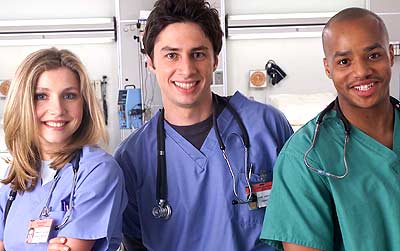 Although the Sacred Heart gang is only scheduled for two more episodes, no official announcement has been made by NBC as to the fate of it's long-running comedy. The network has also neglected to give Scrubs' possible series finale any ramped-up promotion.
According to the Hollywood Reporter, the studio's indifference may have to do with the show's new home. What seemed to be just a wishful dream earlier is now apparently coming true: Scrubs will getting a new life at ABC.
Click to continue reading Scrubs Says Goodbye to NBC
Read More

|
Hollywood Reporter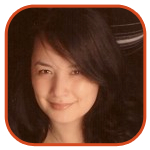 Posted by Veronica Santiago Categories: Comedy, Prime Time, ABC, NBC, Scrubs, Editorial, News, Renewals,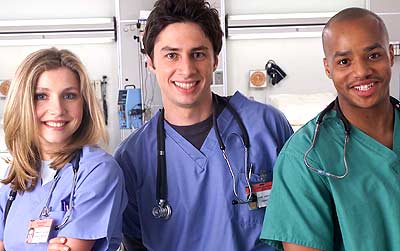 The state of affairs for the future of Scrubs has been growing curiouser and curiouser by the day. But the latest round of strange developments could produce a nice bonus for devoted fans.
Regular viewers of the show have grown accustomed to seeing their comedy treated poorly over the years. Time shifts, day shifts, long hiatuses…but this viewing season has been particularly hard for Sacred Heart watchers. Just when we thought the series finale would wrap up on a nice note, the writers strike happened.
Although there are currently five episodes still sitting in the can (those will start airing come April 10), creator Bill Lawrence has been fighting NBC for the chance to shoot more post-strike eps. Up until recently, it was even rumored that those additional segments may wind up on - of all things - DVD. Seriously. Is that how a show gets treated after seven seasons? Is that how the Peacock execs show their audiences respect?
That's when ABC stepped in.
Click to continue reading Will Scrubs Find a New Home on ABC?
Read More

|
Hollywood Reporter

Posted by Wendy Michaels Categories: Comedy, Late Night, Prime Time, Talk Shows, NBC, Scrubs, Rumors,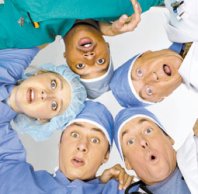 Yep, the Writers Guild of America strike is underway and that means plenty of casualties like late-night talk shows and Saturday Night Live. Most shows have filmed episodes weeks in advance, so we should continue to see new episodes into January, but I suddenly panicked when I thought about Scrubs, which got a late start to the season. Scrubs has seen its fair share of misses and it's a wonder the series has even survived seven years, given the constant switcheroo on the schedule. In fact, it's faced near cancellation more than once. So, with a strike for who-knows-how-long, what is the fate of the comedy, now in its final season? The prognosis isn't great—the last six eps of the series could be hanging in the balance. Bill Lawrence, the creator and exec producer said, "On a personal level, yeah, it would be nice to finish work on Scrubs the way I wanted to. That it looks like it's not happening is certainly disappointing, I can't lie. But it's also not the end of the world." He's got his heart in the right place—with the writers: "What I care about more than anything right now is getting this thing settled so it's either a short strike or no strike." Right now there are two scripts written, so Scrubs will make it to episode 12… but the strike could have fans in misery over the final six episodes.
Read More

|
Yahoo! News

Posted by Wendy Michaels Categories: Comedy, Prime Time, NBC, Scrubs, Cancellations, Ratings, Renewals,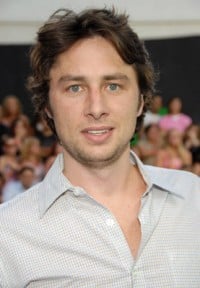 I have been through a mini-hell today, as one TV news site reported that Scrubs would not be returning next year. Then people started commenting that the show was, in fact, getting renewed. So, I headed over to Kristin Veitch at E! Online (she is a Scrubs fanatic as well and a reliable source)—she reports that she "heard from reliable inside sources that Scrubs has been picked for 18 episodes for next season by NBC." She will provide more updates as she learns more, but was pretty sure the show would continue on Thursdays, although she was uncertain about whether the show would be a midseason offering or start in the fall. I have read plenty of critiques about Scrubs not living up to previous seasons, which is true in some ways, but it is still a solidly funny show and a lot better than some of those cheesy comedies currently on the air. Besides, it would be tragic for fans if the show wasn't able to wrap things up. 18 more episodes? I'll take it! By the way, Zach Braff will be hosting the season finale of Saturday Night Live on May 19th. I think I've died and gone to heaven—although I'm hoping that Jason Bateman will also pop over to SNL during Braff's hosting gig. Sigh.
Read More

| E! Online


Posted by Wendy Michaels Categories: Comedy, Prime Time, NBC, Scrubs, Cancellations, Ratings, Renewals, Rumors,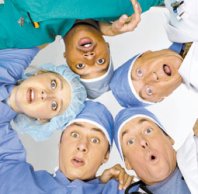 So, last week's promos for Scrubs made it sound a little doom-and-gloom when they announced there were only four episodes left. It didn't occur to me that that could mean the last episodes… forever. All of a sudden, there's been a bunch of speculation online about whether or not the show will continue after this year. How could it not? I mean, didn't Zach Braff just get some major paycheck for the next season? Didn't I read that even if NBC didn't continue with another year of the series that ABC would pick it up? It seemed like all was good in the Scrubs universe. But now, plenty of folks are questioning if this is the final season… and not even Braff knows for sure. Braff said, "I don't know about Scrubs. It will probably be one of those things that gets decided at the last second. I think it will be on. We're just not sure, but there's a chance that it will be on ABC, because they seem to want it." It's all pretty unclear, but apparently there is a cliffhanger at the end of this season, so if it doesn't return next year, we may never have things wrapped up. May 15th seems to be the date that the decision will be made. Fingers and toes are crossed that we'll be seeing the Scrubs gang for one more season.
Read More

| Comingsoon.net


Posted by Wendy Michaels Categories: Comedy, Prime Time, INHD, Scrubs, Ratings, Renewals,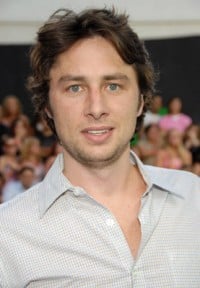 I'm a huge Scrubs fan, so this news made my day. Zach Braff has just finished negotiating a payraise for a seventh season, so it looks like a pretty safe bet that the show will return next year. Now I know, some fans of the show have not been as entertained as much as in years' past, but it is still a solid show with excellent writing and characters. Compared to some of the drivel on TV, I think this show still continues to bring the funny. While this could mean a big payday for Braff, there is one teensy issue—his pay is contingent upon the show returning for a seventh season. No renewal, no big payoff—which rings up in the neighborhood of $350,000 per episode for the one year deal. This puts Braff's paycheck in Charlie Sheen territory, although Sheen's Two and a Half Men averages 15.2 million viewers each week and Scrubs only draws about 6.9 million. Braff will next be seen in The Ex, a comedy co-starring Jason Bateman. Two of my faves on the big screen? Be still my heart.
Read More

| Yahoo! News


Posted by Wendy Michaels Categories: Comedy, Prime Time, NBC, Scrubs, News,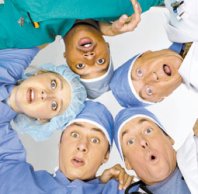 Sarah Chalke, who plays hyperactive Dr. Elliot Reid on Scrubs is engaged to her longtime boyfriend, Jamie Afifi. Afifi proposed to Chalke last week while on vacation in Hawaii. Chalke, 30, could potentially be facing her last season on Scrubs. There has been a lot of speculation that the series will come to an end after this season, although there has not been any final confirmation of that. Afifi, 33, is an entertainment lawyer. Chalke recently won rave reviews for her role in the Lifetime movie, Why I Wore Lipstick to My Mastectomy and will next be seen on the big screen in Mama's Boy, starring Diane Keaton and Jon Heder.
Chalke follows closely on co-star John C. McGinley's engagement news. McGinley got engaged in August. Who's next? Zach Braff, we're lookin' at you!
Read More

| Zap2it

© Gear Live Media, LLC. 2007 – User-posted content, unless source is quoted, is licensed under a Creative Commons Public Domain License. Gear Live graphics, logos, designs, page headers, button icons, videos, articles, blogs, forums, scripts and other service names are the trademarks of Gear Live Inc.