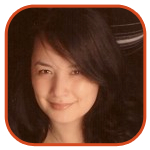 Posted by Veronica Santiago Categories: Prime Time, Reality, Cable,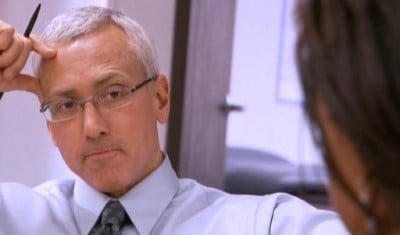 Soon more addicts will reap the benefits of Drew Pinsky's non-judgmental approach.
In addition to bringing back Celebrity Rehab for a third season, VH1 has just greenlighted the production of another addiction-related show. Sex Rehab with Dr. Drew will now be the second spinoff of the original treatment program. (Sober House being the first.)
Sex, like its two other predecessors, will be centered around a group of celebrity patients. (No word if David Duchovny might be one of them.) Over the eight-episode series, the producers hope to clear up any questions about the oft-misunderstood compulsion. The addiction, which touches roughly 6% of all Americans, is not normally enjoyed by those afflicted by it. It can also lead to devastating results.
Sex Rehab is set to debut sometime this fall.
Read More

| Hollywood Reporter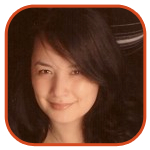 Posted by Veronica Santiago Categories: Prime Time, Reality, Cable, American Idol, Gossip,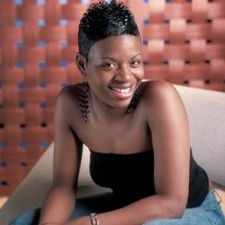 Life is not a fairy tale for Fantasia Barrino. It's a reality show.
Five years after being crowned the winner of American Idol, the R&B performer is preparing to do it all again. The Season 3 contestant will soon have cameras following her every move for a new series on VH1.
Fantasia's life since her run on Idol has experienced some highs and lows. In addition to creating a book and television movie about her life, the singer has racked up nine Grammy nominations and starred in the Broadway production of The Color Purple. The 24-year-old also came very close to losing her home, though a last-minute deal helped her save it.
According to the Hollywood Reporter, the cable channel apparently believes Barrino's story is still worth telling. "Her challenges from fame and her unwillingness to fail have combined to create a larger-than-life talent who appeals to music lovers around the world. So many people wanted to work with her on this, but Fantasia is now part of the VH1 family, and we're so happy to have her," the executive vice president of original programming said.
The program, which will document her life as an artist and single mother, is slated to premiere in early 2010.
Read More

| Hollywood Reporter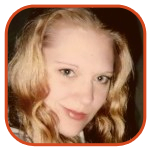 Posted by K.C. Morgan Categories: Prime Time, Reality, Cable, Gossip, Video,
At first glance, Tool Academy looks like another high-drama, all shock-value reality show from VH1, a network which has prided itself on highly trashy unscripted shows in the past. Seriously, one more bad dating show and VH1 could for ever be relegated to the realm of "too high on the dial." But the trailer for Tool Academy seems to promise more than just tacky TV…it actually looks like it wants to delve a bit deeper. So what's the verdict, based on last night's brand-new series premiere?
Here's the premise: nine girlfriends are fed up with their boyfriends' philandering, unromantic and uncaring ways. And they're looking for a change. So they've decided to put their men in an intense, 30-day boyfriend boot camp where they will meet with specialists and be set on the road to reform. Those who fail the test are kicked out of the Academy, branded irrepressible tools and sent back to their girlfriends to be dumped or accepted for who they are.
But can a frog be turned into a prince, even through the magic of group therapy, one-on-one counseling, stressful challenges and reality TV? The Tool Academy hopes to prove that it can happen…for one lucky couple, at least.
Click to continue reading Bad, Bad Boyfriend: VH1's Tool Academy to Reform Relationships?
Read More

| VH1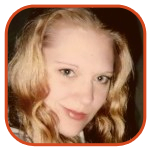 Posted by K.C. Morgan Categories: Prime Time, Reality, Cable, Gossip,

VH1's Confessions of a Teen Idol premiered last night, one of many shows to be unveiled in the next two weeks. What sets this reality apart from the pack? Is it Executive Producer Scott Baio, who faded from 80s glory to find a new life in reality TV? Is it the addition of no-nonsense Jason Hervey, who seems to be part man-of-all-work, part peacemaker?
No, it's the hunk-filled cast. They may be has-beens, but some of these former teen idols are still looking pretty fine. In the series opener, Baywatch babe Jeremy Jackson was the first to arrive at the palatial home that is to be shared by the seven participants. He was greeted by pictures of each cast member in his heyday, a visual reminder of fame days now gone by.
Click to continue reading Confessing to a New Love: Teen Idol Review
Read More

| VH1

I usually shy away from reality projects featuring Scott Baio (not falling for that one again), but I just may have to make an exception for VH1. The network will soon be premiering its brand-new Confessions of a Teen Idol, which features seven former hotties who all share the same mission: grab the brass ring.
You know, again.
They each had their shot at fame and some even spent a little time at the top. But Hollywood is capricious, and soon enough all of these men found themselves on the swift path to being has-beens. But VH1 - and apparently, Scott Baio - thinks they could be shining stars once more. Or at the very least, reality stars. Here's the funniest part: Baio is part host, part mentor to these would-be famous-again celebs.
I know, it's a total riot.
Click to continue reading I Confess: I Love Old Teen Idols
Read More

| VH1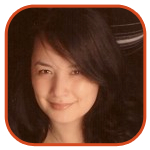 Posted by Veronica Santiago Categories: Prime Time, Reality, Cable, News,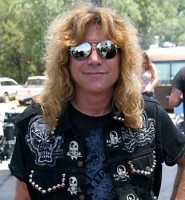 Despite his recent graduation from Celebrity Rehab with Dr. Drew (the Season 2 finale aired on Thursday night) and participation in a Sober Living environment (the VH1 spinoff, Sober House, premieres next month), rocker Steven Adler can't seem to catch a break.
Yesterday the former Guns N' Roses drummer was ordered by an LA court commissioner to enter yet another rehab facility. The sentence stemmed from an incident back in July of this year. At that time the 43-year-old was arrested for drug possession and for being under the influence of drugs. He was also wanted for an outstanding warrant. By entering a new treatment program, Adler is spared any jail time.
Ironically, Steven was unable to attend his original court date last week because he was still wrapping up his stay at Sober House. He completed his stint just prior to Friday's appearance.
Celebrity Rehab Presents Sober House - also featuring Rodney King, Nikki McKibbin, Amber Smith, Seth Binzer and Mary Carey and Andy Dick - debuts Thursday, January 15 @ 10:00.
Read More

| E! Online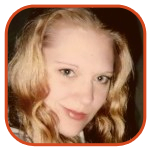 Posted by K.C. Morgan Categories: Reality, Cable, Gossip, Rumors,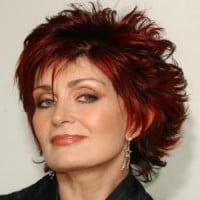 Police are officially investigating an incident which occurred on the set of VH1's Rock of Love Charm School. According to reports, host Sharon Osbourne has been accused of attacking one of the contestants on the show.
That's not very charming.
A police spokesman had this to say: "We know a battery incident is alleged to have occurred on a taping of a reality show Sharon Osbourne hosts." Do tell!
So far, there's no confirmation whether or not a police report has been filed, and reps for Osbourne aren't commenting on the incident.
The kafuffle is said to have occurred between Osbourne and contestant Megan Hauserman, 26. Evidently, the contestant called Osbourne's husband, rocker Ozzy Osbourne, a "brain-dead rock star" while on camera. Hauserman was booted from the show early on, but returned for a reunion special.
Strangely enough, Hauserman was expelled from the house for kicking a fellow contestant. Upon booting her, Osbourne said "the one thing I cannot stand is violence."
Read More

| E! Online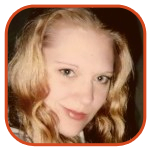 Posted by K.C. Morgan Categories: Drama, Reality, Cable, Gossip,
The patients participating in VH1's Celebrity Rehab took a tough dose of reality in two recent episodes, wherein a former patient returned to rehab to smoke crack and create a ruckus on the roof. As the celebs looked on, Seth "Shifty" Binzer scrambled around on top of the treatment center, swallowing Ecstasy, smoking crack and looking completely strung out.
Finally, Dr. Drew Pinsky, with the aid of his staff, was able to get Seth down and into the center. The Crazy Town rocker remained contentious, but eventually quieted down. Shifty's re-appearance at the PRC (Pasadena Recovery Center) became a stark reminder to current cast members of the show. His crack-smoking and roof-hopping spoke more eloquently than Dr. Drew ever has on the dangers of relapse and the mindset of addicts.
It was also a little disheartening to fans of the show, who rooted for Shifty's success during his first season stint on the series. The Celebrity Rehab spin-off, Sober Living, began filming with Binzer in the cast. The musician left the set, however, and eventually winded up in a hotel room on a drug binge. Dr. Drew tried to talk him down from the ledge, so to speak, but Seth binged some more before finally arriving on top of the facility. TMZ reported the rocker missing in late July. Andy Dick is reported to be among the show's cast.
Celebrity Rehab: Sober Living is scheduled to premiere next month.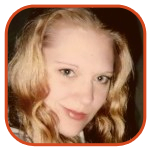 Posted by K.C. Morgan Categories: Reality, Cable, Editorial, Gossip,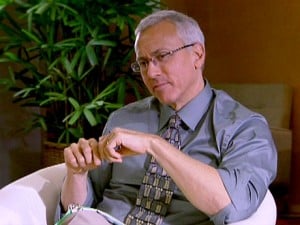 Dr. Drew Pinsky, addiction specialist, recently sat down on Today to talk about the problems associated with this disease and the upcoming second season of Celebrity Rehab with Dr. Drew. The season premieres Thursday, which somehow seems impossibly far away.
Pinsky said doing the show itself is "very stressful," but not for the reasons you might think. The presence of cameras and the need to create a reality show might have added to the problem of overcoming addiction, but Dr. Drew says the cameras have a "positive effect" on the celebrity patients at the Pasadena Recovery Center. "It's a hard reality," Drew explained. "And that's why we did this show."
According to Pinsky, one in eight Americans will suffer or does suffer from substance addiction. An estimated sixteen million Americans currently need immediate treatment for this problem. That's part of what Celebrity Rehab is all about - showing the public just how tough addiction can be, proving that addicts need serious treatment. According to Dr. Drew Pinsky, addiction is a "progressive illness" which needs to be stopped in its tracks.
Click to continue reading Dr. Drew Talks Rehab on Today
Read More

|
MSNBC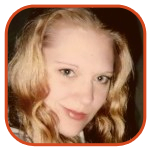 Posted by K.C. Morgan Categories: Reality, Cable, Renewals, Video,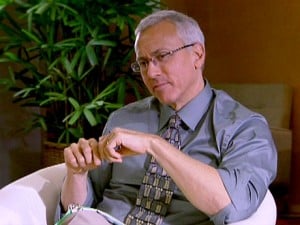 VH1's unexpected reality hit Celebrity Rehab with Dr. Drew will return for a second season as soon as October 23. For those of us who got addicted to the series, it's a been a long, hard detox (made tolerable at times only because the media has done its best to keep us all apprised of casting news, future tidbits and other behind-the-scenes extras). Need a quick fix? VH1 has unveiled the Rehab trailer to give us all a little dose of what we've all been missing. Ready for a relapse?
Click to continue reading Celebrity Rehab Trailer Unveiled
Read More

|
Popeater
© Gear Live Media, LLC. 2007 – User-posted content, unless source is quoted, is licensed under a Creative Commons Public Domain License. Gear Live graphics, logos, designs, page headers, button icons, videos, articles, blogs, forums, scripts and other service names are the trademarks of Gear Live Inc.