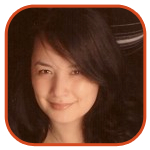 Posted by Veronica Santiago Categories: Comedy, Prime Time, NBC, Gossip, News,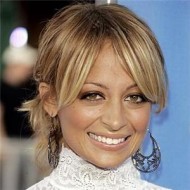 After years of acting like a bratty socialite, Nicole Richie has finally decided to dabble in real comedic fare. (I mean - if Paris Hilton can attempt it, anyone can.)
Next fall, we'll be seeing Richie in an episode of NBC's Chuck. The new mom will play a "snarky and spiteful girl who tortured Sarah in school." (That description is so Lohan on Ugly Betty.) The two cross paths again when Sarah (Yvonne Strahovski) is forced to attend her high school reunion for a mission.
This job actually won't be the first non-reality role for Nicole. The Simple Life star has also made appearances on American Dreams and 8 Simple Rules.
Read More

|
Futon Critic

Posted by Jacci Lewis Categories: Prime Time, Reality, Cable, MTV, Gossip, News,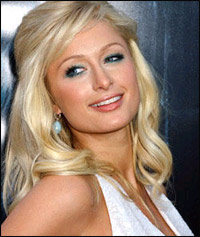 Paris Hilton has money, looks, street cred from spending time in the pokey and at least the illusion of perhaps somewhere deep down a shred of talent, but what she really needs is a friend…you perhaps?
Us Magazine says that's the concept for Hilton's next reality show. Sources, always unnamed of course, tell Us Paris is "tired of the haters and is looking for someone new. She's looking for someone new and cool who she can trust." I suspect the bigger question is can you trust her? Let's hope she cares for her friends a bit better than her dogs or cell phones since she always seems to be losing both.
The project doesn't have a title yet. Us says it is expected to be picked up by MTV or VH1.
Click to continue reading Paris Hilton Asks: Will You Be My Best Friend?
Read More

|
Us Magazine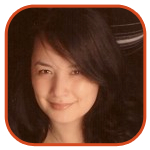 Posted by Veronica Santiago Categories: Comedy, Drama, Prime Time, Reality, ABC, BBC, Cable, CBS, NBC, PBS, ER,
Here are some of the TV on DVD options available this Tuesday: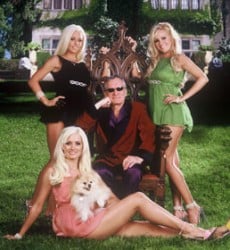 Barney Miller (Season 2)
ER (Season 8)
The Girls Next Door (Season 3)
Hawaii Five-O (Season 3)
The Hustle (Season 4)
The Jeff Corwin Experience (Season 1)
Make Room for Daddy (Season 6)
Masterpiece Theatre: Northanger Abbey
The Odd Couple (Season 3)
The Simple Life (Season 5)
60 Minutes: The Executioner
60 Minutes: President Musharaff
60 Minutes: Roger Clemens
Swamp Thing (Series)
Torchwood (Season 1)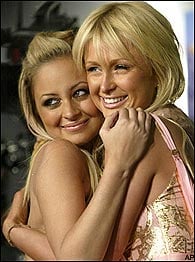 Well, that's it. After three successful seasons on FOX and two more on E!, Paris and Nicole will no longer be living The Simple Life. I have to admit it, I love the show. I actually broke down in tears during this year's season premiere, which showed a reconciling Paris and Nicole. What can I say? I'm a sucker for really bad TV. E! will air the final season finale of The Simple Life this coming Sunday, which will feature a play written and directed by Hilton and Richie, a tribute to their friendship together. Though E! enjoyed good ratings with the fourth season of The Simple Life, Paris and Nicole, 26 and 25 respectively, are moving past the point when silly pranks, antics, and acting up can be considered cute. Richie will become a mother before the year is out, Paris has turned into an humanitarian, and tomorrow I fully expect Hell to freeze over.
Read More

| AOL News


Posted by Wendy Michaels Categories: Reality, Cable, Cable/Satellite, Cancellations,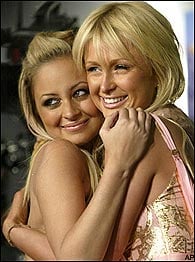 The television gods have answered my TV prayers and cancelled The Simple Life. Good riddance! The reality show, which starred Paris Hilton and Nicole Richie, followed the pair as they had various jobs and experiences that contradicted their posh existences. Don't get me wrong, I have seen a few episodes here and there—marvelling at just how stupid they are, then wondering if it's all an act—but their stupidity couldn't capture my attention for long. Add to that the media blitz that accompanied the recent trouble they've gotten themselves into (Paris finishing her jail time and committing to a life of do-goodery and Nicole set to serve her four days) and I've just completely lost interest in them. And yet, as if people care, Nicole will be doing an interview soon to talk about herself and and formally let the world know if she is indeed pregnant. Having said all of this, I still continue to write about the pair—not a fan, by any stretch of either of them, and hoping that this cancellation is just the beginning of the world closing down their seemingly endless 15 minutes of fame. One can only hope.
Read More

| Us Magazine


Posted by Wendy Michaels Categories: Prime Time, Reality, Cable, Gossip, Rumors,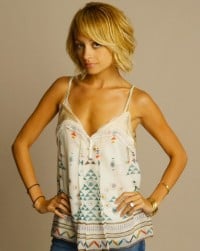 Nicole Richie reported to court this morning, pleaded guilty to her DUI charge and received 96 hours of jail time. The official news is out that she's pregnant (well, so says Us Magazine) and she's on the verge of an interview with Diane Sawyer, set to air on August 2nd and 3rd on Good Morning America and August 3rd on 20/20. You would expect once she gets all of this out of the way, she'll be ready to settle down in her ways and concentrate on growing her body a bit to accomodate the baby. Let's just hope this is all a giant chance for her to clean up her act—with a bun in the oven, she won't be going out and drinking (oh she better not!) and driving under the influence. One good thing about being slightly less famous than her The Simple Life counterpart, Paris Hilton—Richie was facing 90 days to one year in jail, but got off easy with just 4 days of jail time. She has to complete her sentence in the next 60 days, showing proof of completion by September 28. She also has to enroll in a drug and alcohol program and pay a fine of $2,048. Did her new pregnancy status change anything? Did she get off easy, considering this was her second DUI arrest?
Read More

| Us Magazine


Posted by Wendy Michaels Categories: Reality, Cable, Cable/Satellite, Gossip, Rumors,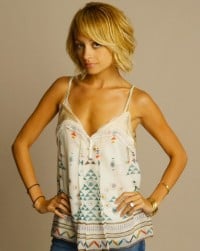 Even though rehab is the new hip thing for young Hollywood, Nicole Richie is denying rumors that she is currently in rehab. Not that there's anything wrong with it—The Simple Life star did her rehab stint in 2003. According to Richie's rep, "She did go see her therapist, but she is sober. Sobriety is an ongoing process. She is not in rehab, and is home in Glendale." Richie and heiress pal Paris Hilton have been making the headlines a lot these days. With Hilton facing a jail sentence (reduced from 45 days due to overcrowding), and other rumors about Richie's weight loss, the pair have managed to stay firmly in the spotlight. Good thing too… we're just on the heels of their reality show, The Simple Life, set to air on Monday on the E! network. This go around, the clueless gals will be taking on the role of camp counselors. Let the "so hot" comments begin.
Read More

| E! Online


Posted by Wendy Michaels Categories: Reality, Cable, Cable/Satellite, Gossip, Internet, Rumors,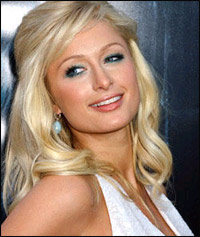 A day after firing her publicist, Paris Hilton decided she could use his help after all—and rehired him! If you have been following the whole Paris drama (and frankly, I don't have the time and energy to keep up), she was sentenced on Friday to 45 days in jail after violating her probation. Seems she didn't understand that her license was suspended (from alcohol related reckless driving) and decided to drive anyway. Busted! Then, she canned her publicist, reportedly blaming him for the whole shakedown. Um, yeah. How about taking some responsibility, Paris? A case of he said/she said, only she said that her publicist, Elliot Mintz, told her she could drive despite the suspension. On Tuesday, Mintz told The Associated Press that he's back to representing Hilton, so I guess their tiff was short lived (she's much easier to forgive him than Nicole Richie, it seems). Now her MySpace page has a petition for her fans to sign in an effort to get a pardon from Gov. Arnold Schwarzenegger. Her lawyers are also trying to appeal the decision. If all this falls through, can't you just see it—The Simple Life: Behind Bars.
Read More

| Yahoo!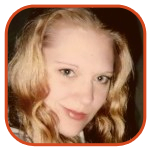 Posted by K.C. Morgan Categories: Reality, Gossip, News,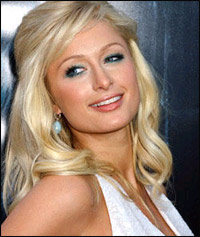 City prosecutors in L.A. are pushing for Paris Hilton to be put in jail for probation violations. The multi-million-dollar hotel chain heiress may face forty-five days in the slammer – and no hope of getting a facial behind bars. The hearing will take place Friday afternoon, determining whether or not Hilton is a candidate for lock-up. Paris last saw the inside of a courtroom in January after a September arrest of driving under the influence. It was at this time Paris was given probation, so long as she enrolled herself in an alcohol education program and kept herself out of trouble (and courtrooms) for three years. And yet, barely three months have passed since Hilton stood before a judge.
Click to continue reading Paris Hilton Learns Jail Time Isn't So Simple
Read More

| E! Online


Posted by Wendy Michaels Categories: Prime Time, Reality, Cable, Cable/Satellite,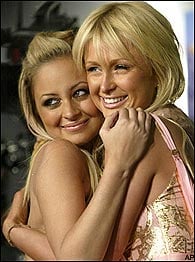 I only wish that headline were a typo. Ugh… the next season of Paris Hilton and Nicole Richie's The Simple Life begins on May 28th and they'll be tackling the roles of camp counselors at a wellness camp this go-around. And of course, what could be more fun than seeing these rich chicks do something totally disgusting, most likely while they're calling it "so hot." In an interview with Reuters, Richie said "We gave the campers enemas. We did it outside, so that was a lot of fun. It was something that I never thought I would do before." Yeah, I'm sure most of us can say the same thing. The camp is run by Susan Powter, that nutrition/fitness chick from the 90s (so if you were wondering whatever happened to her, now's your time to catch up). The Simple Life premieres its fifth season on E! on May 28th.
Read More

| AOL TV News

© Gear Live Media, LLC. 2007 – User-posted content, unless source is quoted, is licensed under a Creative Commons Public Domain License. Gear Live graphics, logos, designs, page headers, button icons, videos, articles, blogs, forums, scripts and other service names are the trademarks of Gear Live Inc.