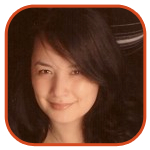 Posted by Veronica Santiago Categories: Daytime, Drama, Prime Time, Reality, Talk Shows, ABC, Cable, CBS, FOX, So You Think You Can Dance, Gossip, News,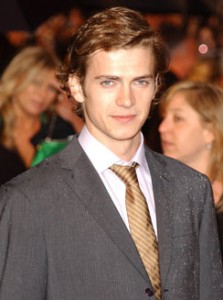 -Hayden Christensen and his brother are suing USA Network for allegedly stealing their idea behind Royal Pains. I'd like to sue him for everything he did in Star Wars.
-Who knew Nash Bridges was worth millions? Former star Don Johnson just won $23.2 million in back profits from Rysher Entertainment Inc.
-Speaking of profit, that's what Jeremy London will do as a result of his strange kidnapping/drugging story. The Mallrats star will now get time with Dr. Drew on Celebrity Rehab.
-A recovering Barbara Walters will make a video appearance this Monday on The View. The co-host, who had heart surgery in May, won't return to her chair until September.
-Want to relive Alex Wong's amazing routines (sniff) from So You Think You Can Dance? Now you can watch episodes online!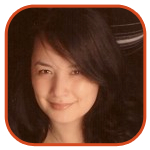 Posted by Veronica Santiago Categories: Daytime, Prime Time, Reality, Talk Shows, ABC, Dancing With The Stars, Video,
UPDATE: Erin Andrews says she's never received that so-called apology from Hasselbeck.
Seeing Elisabeth Hasselbeck cry is something we're all used to by now. (Remember that heated debate with Whoopi Goldberg on the use of the "N-word"?) But it's not often that we see The View co-host cry over something she did.
While discussing the latest Dancing with the Stars events yesterday, the outspoken conservative felt the need to speak out about contestant Erin Andrews' ballroom wardrobe. Elisabeth - who was for some reason shocked by the amount of skin the contestant had been showing lately (does she not watch the show on a regular basis?) - thought it would be appropriate to bring up the ESPN reporter's stalking scandal.
"I mean, in some way if I'm [Michael David Barrett], I'm like, 'Man! I just could've waited 12 weeks and seen this — a little bit less — without the prison time!'" Hasselbeck joked.
Click to continue reading VIDEO: Teary Hasselbeck Apologizes to DWTS' Erin Andrews
Read More

| Entertainment Weekly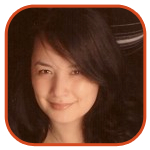 Posted by Veronica Santiago Categories: Daytime, Prime Time, Reality, Sci-Fi/Horror, Talk Shows, ABC, Cable, Syndication, News, Ratings, Rumors,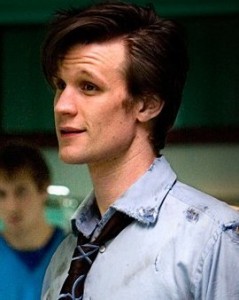 -Reboots can be successful in the theaters and on television. Saturday's debut of Doctor Who gave BBC America it's largest audience to date. The premiere also earned the channel it's best numbers in the 25-54s.
-Vice President Joe Biden will likely have to address his "big f**king" gaffe when he sits down with the ladies of The View next week. Biden will appear on Monday as part of the show's "Red, White & View" series.
-There's a slight possibility that Ugly Betty will live on on the big screen. "It's something that we've been talking about and it's something that America Ferrera would really love to do. That woman has so much determination that I can't imagine anything she puts her mind to not getting done," actress Ana Ortiz (Hilda Suarez) said.
-Production on Steven Seagal Lawman has been indefinitely shut down in light of a civil lawsuit filed against the reality show's star. Kayden Nguyen, a former assistant to the star, has accused Steven Seagal of sexual harassment and is asking for $1 million.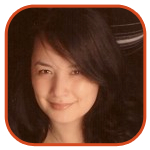 Posted by Veronica Santiago Categories: Daytime, Talk Shows, ABC, Syndication, Video,
"What more do you want?" - Sherri Shepherd questioning
Elizabeth Hasselbeck
the Republicans about the health care reform bill.
Whether you're for or against it, the HCR bill passed last night by the House probably has you talking. Well, at the very least, it has the ladies of The View fired up.
Although this morning's discussion initially focused on the shameful actions some people took during yesterday's proceedings, today's hot topic took a heated turn when Elizabeth Hasselbeck referenced those who were allegedly "bribed, bullied, and shut out" because they didn't want to vote "Yes."
I can only hear Kristen Wiig saying this phrase right now: "Just let me make my point - it'd be easy!"
Read More

| Entertainment Weekly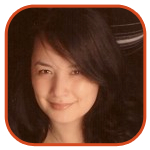 Posted by Veronica Santiago Categories: Comedy, Daytime, Drama, Late Night, Prime Time, Specials, Talk Shows, ABC, Cable, NBC, Syndication, Saturday Night Live, Gossip, News,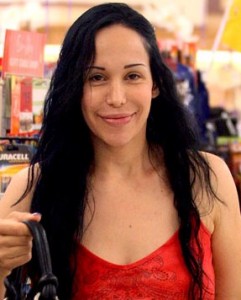 -Spike TV has ordered a pilot about a golfer (John Schneider) and his sex-crazed caddy…named Tiger. It's not known who'll play John's buddy in Back Nine.
-Tina Fey's admits her Saturday Night Live hosting gig this April will likely include a Sarah Palin sketch. At least there'll be one funny part that night.
-Nadya Suleman will be leaving her babies behind to co-host The View next Wednesday. The noise may send the Octomom running back home.
-Meanwhile, Barbara Walters has decided that her upcoming Oscars special will be her last. Having to keep ten Best Film names straight is more than she can handle.
-Stewart Bailey, a former co-executive producer on the Daily Show, is now in charge of helping Last Call with Carson Daly. It's a shame to see talent like that wasted.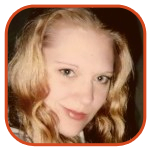 Posted by K.C. Morgan Categories: Daytime, Music, Talk Shows, ABC, Gossip, Video,
Now that ABC has decided to allow Adam Lambert back into the studio, everything should be business as usual, right? Wrong. Though Glambert appeared on The View Thursday morning, his segment was pre-taped. You know, just in case he decided to grab a random crewman and kiss him in front of the cameras.
The interview was as boring as expected. Lambert then got up to sing "Whataya Want From Me?" All of his dance moves were very appropriate for daytime TV.
And everybody at ABC breathed a sigh of relief. Let us not forget that this network is very much affiliated with the Walt Disney Corporation. D'ya think one has to do with the other?
Read More

| E! Online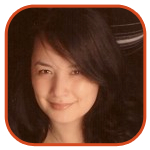 Posted by Veronica Santiago Categories: Daytime, Talk Shows, ABC, Syndication, Gossip, News,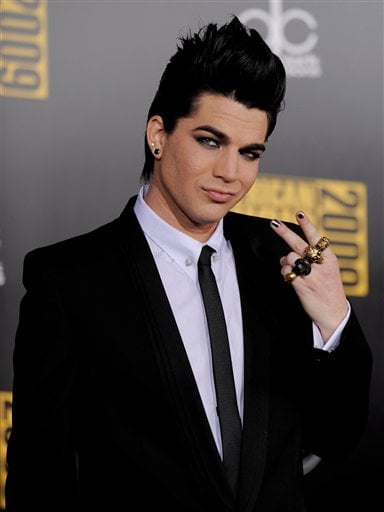 Adam Lambert might not be suitable for early morning TV or late night programming, but he's apparently controversial enough to sit down for The View.
Today, ABC announced that Adam Lambert will be joining the daytime ladies on the Dec. 10 broadcast. This surprise decision comes just two days after the American Idol finalist was pulled from both Jimmy Kimmel Live! and Dick Clark's New Year's Rockin' Eve.
Wondering if there's a catch? Well, there is. Not only will the interview and musical performance be pre-taped, it comes at a convenient time. Lambert is one of the honorees in this year's Most Fascinating People special. That Barbara Walters program will air the evening before on December 9.
Read More

| TV Guide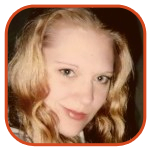 Posted by K.C. Morgan Categories: Daytime, Talk Shows, ABC, Gossip, Video,
It seems Whoopi Goldberg has the same problem I do - telling long-bearded wizards apart. Ian McKellen (that's Sir to you) stopped by the set of The View to talk about Lord of the Rings…and ended up getting asked about Harry Potter instead. Specifically, he was asked if he was "coming back" in the next Harry movie.
He explained that he might return to the Potter movies - if he was Michael Gambon, the actor who is in them. "But I don't play Dumbledore," McKellen remained smooth - leave it to an Englishman. "I play in Lord of the Rings," he explained to Whoopi. Aw, heck, who can tell the difference under all that facial hair?
Read More

| Popeater


Posted by Jacci Lewis Categories: Daytime, Talk Shows, ABC, Gossip,
Daytime talk show The View has become the No Excuses jeans of the new millenium. You remember No Excuses jeans, right? No Excuses Sportswear spent the late 80's and early 90's capitalizing on infamous media stories by using the women involved in those stories to model their cheesy blue jeans. Donna Rice (disgraced Presidential Candidate Gary Hart's "Monkey Business" lap mate) and Marla Maples (the reason for Donald and Ivana Trump's divorce) are just a couple of the flash-in-the-pan media darlings who squeezed into a pair of No Excuses for a quick buck and some extra noteriety.
Click to continue reading Rod Blagojevich and Wife to Appear Together on The View
Read More

| Associated Press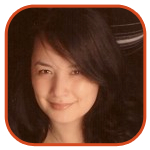 Posted by Veronica Santiago Categories: Comedy, Daytime, Drama, Kids, Prime Time, Talk Shows, ABC, Desperate Housewives, General Hospital, Grey's Anatomy, Lost, Scrubs, Internet,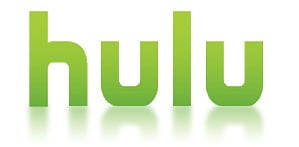 Catching up on missed ABC programs will soon become that much easier.
Thanks to a deal that is still being finalized, programs ranging from Lost to General Hospital will eventually be made available on Hulu. ABC, owned by Disney, will now become the third major network (alongside NBC and FOX) to allow ad-supported webstreaming of their shows via the site.
Click to continue reading ABC/Disney Shows Coming to Hulu
Read More

| Futon Critic

© Gear Live Media, LLC. 2007 – User-posted content, unless source is quoted, is licensed under a Creative Commons Public Domain License. Gear Live graphics, logos, designs, page headers, button icons, videos, articles, blogs, forums, scripts and other service names are the trademarks of Gear Live Inc.