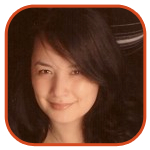 Posted by Veronica Santiago Categories: Games, Kids, Prime Time, Reality, ABC, FOX, NBC, Apprentice, The - Donald, The Bachelor, Renewals,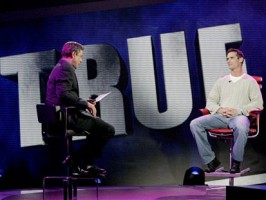 Now that The Moment of Truth has successfully breezed through its two-week trial run, the show is being rewarded with a nice bonus. FOX - apparently believing the reality show's gimmick won't tire quickly - has added on another 13 episodes to its initial 12-pack order. (I'm guessing it was the program's stellar debut that instilled the network with such confidence.)
Although a list of potential seatwarmers dwindled after the show's first two airings (seems the attention seekers weren't too thrilled about what they had seen), other ballsy contestants will be stepping up. Production on the additional segments will begin on Feb. 11th.
***********************************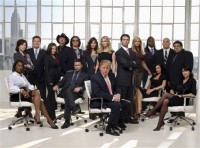 Just when you think the Trumpster is down and out, he just keeps coming back for more.
Even though his 'recruitment' show once faced cancellation, it's had a reversal of fortune and now been granted an extension. Impressive numbers for Celebrity Apprentice has made NBC think twice about letting Donald Trump and the reality staple go too soon. (No rush decisions should ever be made during a writers' strike.) Come this time next year, we will be seeing a second round of stars vie for credibility and airtime.
Seriously, a boardroom full of D-listers is really the only thing that keeps viewers attracted to the show these days. It's not like anyone really believes The Apprentice winners do anything for Trump's organization anymore.
Click to continue reading Reality News: 'Moment of Truth', 'Apprentice', 'Bachelorette', 'Supernanny'
Read More

|
Hollywood Reporter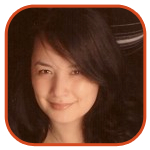 Posted by Veronica Santiago Categories: Comedy, Drama, Games, Music, Prime Time, Reality, Sci-Fi/Horror, ABC, CBS, FOX, NBC, The CW, Apprentice, The - Donald, ER, Grey's Anatomy, My Name Is Earl, The Office, Ratings,
Last night, FOX proved it could survive without help from Idol. The network ended up with the strongest demos of the evening while giving CBS a run for the viewers.
8pm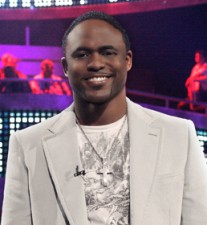 9pm
10pm
Without a Trace (13.2 million, 3.3/9 in 18-49) left its mark.
ER (9 million, 3.5/9) flatllined this week.
Big Shots (4.8 million, 1.8/5) shrunk another 2 million.
*denotes repeat
(You can review last Thursday's numbers here.)
Read More

|
Hollywood Reporter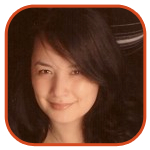 Posted by Veronica Santiago Categories: Comedy, Drama, Games, Late Night, Music, Prime Time, Reality, Specials, Sports, Talk Shows, ABC, Cable, CBS, FOX, HBO, MTV, NBC, Showtime, Apprentice, The - Donald, Desperate Housewives, ER,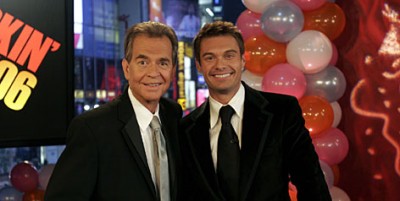 (Reminder: You can view the whole Revamped TV Programming Schedule here.)
MONDAY (12/31)
Click to continue reading This Week on TV (12/31-1/6)

Posted by Wendy Michaels Categories: Comedy, Games, Prime Time, Cable, NBC, Apprentice, The - Donald, Rock Star, Survivor,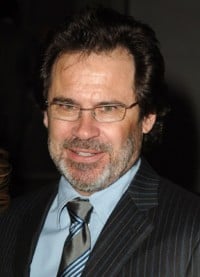 Yes folks, here comes another show from Mark Burnett. This guy has more winning ideas in five minutes than most of us have in a lifetime. I'm convinced of it anyway. So, what is Amne$ia... and why can't I remember anything about the premise? OK, that was a lame attempt at interjecting an amnesia joke in there. I admit it. Lame. Amne$ia is an NBC game show that challenges the contestants' memories. Sounds pretty average, right? Don't a large bulk of TV game shows challenge the memory? Ah yes, perhaps about history or pop culture… but not Mark Burnett's little gem. This show will actually question contestants about memories from their own past. Doesn't that seem kind of easy, because, you know—it will be memories from the contestant's own history? Dennis Miller is set to host—and I think most folks either love Dennis or hate him. I am firmly in the love category since I adored him on Saturday Night Live's Weekend Update and thought his HBO show was pretty great too. No doubt that he'll bring a funny edge to the program. Amne$ia will debut on NBC later this season. Heck, it's worth tuning into anyway—count me in.
Read More

|
Reality TV World

Posted by David Onda Categories: Games, Prime Time, Reality, NBC, Apprentice, The - Donald, Editorial, Gossip, News, Rumors, Spoilers,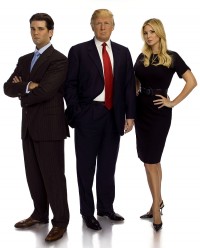 "Stars" of the new celebrity edition of The Apprentice were seen putting a nail in their coffins on the streets of New York this past week. I'd like to take this moment to hold a proverbial candlelight vigil for the careers of Piers Morgan, Omarosa (did she have a career?), Trace Adkins, Marilu Henner, Stephen Baldwin, playmate Tiffany Fallon, Lennox Lewis, Vincent Pastore and Gene Simmons. I am aware that many of these beloved characters left us a long time ago (I'm looking in your direction Baldwin). I also know that this isn't necessarily the end for the likes of Adkins and Ortiz. But let's face it, starring on the "celebrity edition" of any reality show is like having unprotected sex with a Brazilian hooker - it may not mean instant death, but it's a step in the right - er - wrong direction.
This gaggle of C-listers were seen in New York shilling out hotdogs to tourists during an Apprentice challenge. Apparently former WWE Champion John Cena was among the contestants, but he gets a pass because he is only there due to an injury that will sideline him for up to a year. Among those who showed up to gawk were New York mayor Michael Bloomberg and rotting porn star Jenna Jameson.
Read More

| TV Guide


Posted by Wendy Michaels Categories: Games, Prime Time, CBS, Apprentice, The - Donald, Rock Star, Survivor,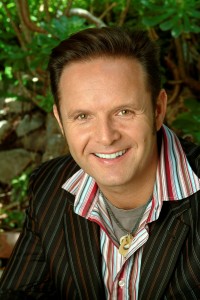 I hate to say I told you so… but, well… my prediction last week that Mark Burnett could sell the networks any reality concept has come true! I cannot see the future, but I do know that Burnett is a golden boy when it comes to developing new shows. Heck, with the viewers for Survivor, The Apprentice, Rock Star, and Are You Smarter Than a Fifth Grader, it looks like he can't go wrong. So, here we go… the newest reality series from Burnett is called Jingles, which has contestants competing to create winning commerical jingles (hence the name) for real-life products. Oh the product placement opportunities! This is all about selling products, so no doubt we'll be seeing some heavy hitters jump on board for a chance to be featured on Burnett's show. According to Burnett, "It's a very organic way to give advertisers what they're looking for. It's totally family-friendly, it's noncontroversial, and (the product placement) is very organic. It's not about pushing something that doesn't belong." Mmhmm. Right. But, home viewers do get to cast their votes and determine a winner each week, and the winning jingles will be used in a real commercial. Plus the grand prize winner will get a cash prize and a gig with an ad agency. Look for it as soon as next summer.
Read More

| Reality TV World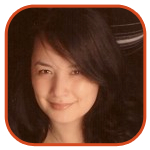 Posted by Veronica Santiago Categories: Comedy, Drama, Prime Time, Reality, ABC, FOX, NBC, Apprentice, The - Donald,

Okay, Buffy fans—I have some good news and bad news to report.
Bad news first. Despite their earlier report, TV Guide now says Charisma Carpenter will not be participating in the upcoming season of The Apprentice.
The good news? Carpenter actually has better jobs lined up for herself. In addition to a one-episode stint on Fox's Back to You, she'll have a recurring role on the new ABC drama, Big Shots.
Assuming Big Shots even lasts that long—you can expect Charisma's run to start November 1.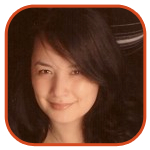 Posted by Veronica Santiago Categories: Prime Time, Reality, NBC, Apprentice, The - Donald, Renewals,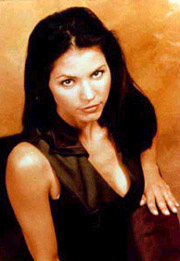 While it's doubtful a retooling of The Apprentice could bring back Season One ratings, NBC keeps plugging away on next season's production. As reported, Donald Trump will be pulling a stunt out of the VH1 bag of tricks for his next outing. This time around, the apprentice pool will be comprised of camera-desperate celebrities. (What exactly would they win anyway? The chance to stay for free at his next hotel?)
For Joss Whedon fans, this ratings ploy may give them at least one thing to care about: Charisma Carpenter. According to TV Guide, the Buffy the Vampire Slayer star will be competing to get in Trump's good graces. Given Donald's inappropriate tendency to comment on his 'attractive' candidates, Carpenter (also a former Playboy subject) could make it far in the competition. But I'm just hoping her inner-Cordelia will surface to kick monster butt the next time he makes a creepy remark about his daughter.
NOTE: Click here to find an update to this story.
Read More

| TV Guide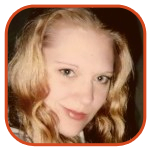 Posted by K.C. Morgan Categories: Reality, NBC, Apprentice, The - Donald, Gossip,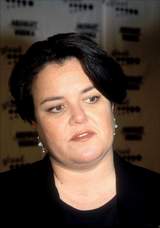 In a veritable literary tug-of-war, Rosie O'Donnell and Donald Trump are calling attention to their public feud once more. This month, the news is that O'Donnell's book gets personal, lashing out at Trump with insults that sound almost as clever as those heard on grade school playgrounds. Next month, the news will be focused on The Donald…when he adds fuel to the fire with his own new book. Just a reminder: we're talking about two professional, career-minded, highly successful adults. O'Donnell's insults include calling Trump a "slug" and mentioning his famous comb-over. Trump's book, Think Big and Kick Ass, hits the shelves in October, and the Apprentice host has already stated he devoted some time to Rosie in the book.
Read More

| AOL News


Posted by Wendy Michaels Categories: Reality, Cable, Apprentice, The - Donald, Cable/Satellite,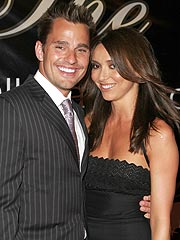 It's the wedding of the year! Well, maybe not so much… but it's an interesting television union, nonetheless. Bill Rancic, who won the very first season of The Apprentice (remember that? when it was good?) and E! News co-anchor Giuliana DePandi got hitched over the weekend. The nuptials were held in Italy in a Catholic ceremony that was conducted in English and Italian. Rancic's priest from Chicago was even on hand to conduct the ceremony. While Chelsea Handler of E!'s Chelsea Lately was one of the 180 guests, there were no Ryan Seacrest sightings (maybe he was too busy working one of his many jobs?)... and Donald Trump, although invited, was not present. The couple met when DePandi interviewed Rancic in 2004, but didn't start dating until 2006. His proposal in December was typical—if you consider being asked in a helicopter ride over Chicago typical. Since both are used to life in front of the cameras, naturally they captured the details of their wedding in a show for the Style Network, called Marry Me in Capri. The show airs October 23rd. The honeymoon is on hold because DePandi has to get back to work—covering the Emmys, and Rancic is set to host iVillage's "In the Loop."
Read More

| E! Online

© Gear Live Media, LLC. 2007 – User-posted content, unless source is quoted, is licensed under a Creative Commons Public Domain License. Gear Live graphics, logos, designs, page headers, button icons, videos, articles, blogs, forums, scripts and other service names are the trademarks of Gear Live Inc.