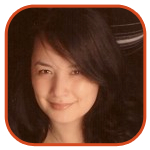 Posted by Veronica Santiago Categories: Drama, Prime Time, ABC, Grey's Anatomy, Gossip, News,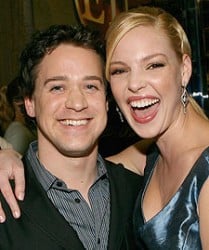 UPDATE: You can read statements from both Knight and creator Shonda Rhimes here.
We knew someone would be a goner…now we know which one.
According to multiple sources, T.R. Knight won't be climbing out of that hospital bed anytime soon. Although there was a chance of seeing him again (in some form) next fall, his rumored departure from Grey's Anatomy was just made official. The actor, who had been reportedly unhappy with his dwindling role on the series, made the request to be let go. It's now believed T.R. may take a break from television and pursue opportunities on the stage.
Click to continue reading T.R. Knight Leaves Grey's, Heigl Stays
Read More

| Hollywood Reporter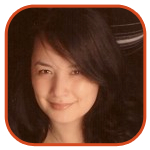 Posted by Veronica Santiago Categories: Drama, Prime Time, ABC, Grey's Anatomy, Rumors,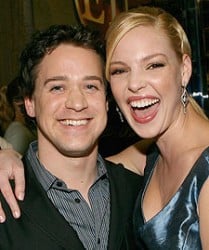 UPDATE: When asked about the departures, Shonda Rhimes said "I'm not saying what's going to happen on the show, but that is a rumor."
Seattle Grace may be looking to hire two new surgeons next fall.
Over the weekend, actor James Pickens confirmed what many had already speculated: T.R. Knight and Katherine Heigl will both be leaving Grey's Anatomy. Pickens, who spoke to Us Weekly at a NAACP luncheon, said Knight's decision to depart was simple. "He just wanted to pursue other career paths," James explained.
And how will Pickens feel when Katherine finally works on movies full time? "Wherever Katherine goes, I wish her nothing but the best," he claimed.
But was Dr. Richard Webber too quick to offer his well wishes?
While many believe T.R. and Katherine will eventually exit the program, many insiders assert that nothing has been made official. "There's no way [Pickens] could know that, because nothing has been decided yet. Nothing has been written and [Heigl and Knight] are still working out what will happen next season with the network," a source told E! Online.
Neither the network nor the actors' reps have offered any comment on the rumors.
Read More

| Us Magazine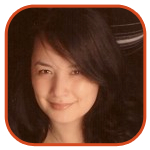 Posted by Veronica Santiago Categories: Drama, Prime Time, ABC, Grey's Anatomy, News, Rumors,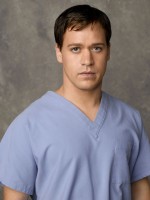 Although it seemed like we had moved past the Isaiah Washington controversy and Katherine Heigl's controversial remarks, the backstage drama at Grey's Anatomy continues. Just over a month after Dr. Erica Hahn's exit comes word of another possible Seattle Grace departure. This one being a voluntary one.
According to Entertainment Weekly, T.R. Knight (Dr. George O'Malley) has asked Shonda Rhimes to be released from the show - three years shy of his contract's expiration date. This news comes after earlier rumors that Knight had been skipping table reads and had recently walked off the set during filming. (A source denied that ever happened.)
Click to continue reading Is T.R. Knight Leaving Grey's Anatomy?
Read More

| Entertainment Weekly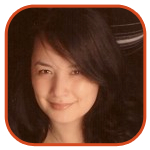 Posted by Veronica Santiago Categories: Drama, Prime Time, ABC, Grey's Anatomy, News,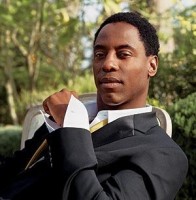 There's nothing like a controversial topic to get get Isaiah Washington talking. Although he has nothing to do with the current Grey's Anatomy controversy, the former ABC star heard the word "gay" and felt he had to speak up.
Washington - who was famously axed from the show after using a homophobic slur in reference to T.R. Knight. - said he finds it "disgusting" to see what is happening to a show he supposedly still loves and cares about. (He still watches?) Since Isaiah knows more than well what it feels like to be let go abruptly from a series, he is now speaking out in defense of Brooke Smith, the actress who may have been cut because of her lesbian storyline.
?"I looked at a brilliant actress, whom I have adored since I first saw her in Silence of the Lambs. For her to be treated this way, I find very interesting," Washington told TV Guide. He went on to say that he found the timing of the announcement to be particularly sad. "The fact is that, just before the holidays, you have a mother, a wonderful actress removed from a steady income without the proper reasoning behind it…" he added. (Now if Knight was the one let go, would he still be saying the same thing?)
Click to continue reading Isaiah Washington Speaks Out on Current Grey's Anatomy Controversy
Read More

| TV Guide via Us Magazine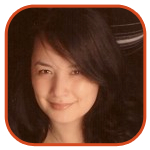 Posted by Veronica Santiago Categories: Award Shows, Comedy, Drama, Late Night, Prime Time, Sci-Fi/Horror, ABC, Cable, CBS, FX, FOX, HBO, NBC, Showtime, Entourage, Grey's Anatomy, House, Lost, Medium, Saturday Night Live, The Office, Rumors,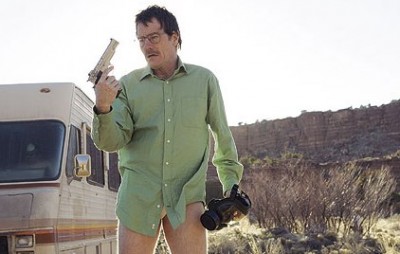 Last week, we told you which Emmy contenders were still in the running for the Best Comedy and Best Drama categories. And while these names are not official, we now have the rumored finalists for several of the main acting awards. (NOTE: Some categories have not yet been leaked.)
Best Actor, Drama
Gabriel Byrne, In Treatment
Kyle Chandler, Friday Night Lights
Bryan Cranston, Breaking Bad
Patrick Dempsey, Grey's Anatomy
Michael C. Hall, Dexter
Jon Hamm, Mad Men
Eddie Izzard, The Riches
Hugh Laurie, House
Denis Leary, Rescue Me
James Spader, Boston Legal (last year's winner)
Click to continue reading Emmy Finalists for Acting Categories
Read More

|
TV Guide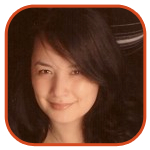 Posted by Veronica Santiago Categories: Action, Animation, Award Shows, Comedy, Drama, Mini Series, Prime Time, Reality, Sci-Fi/Horror, Specials, ABC, Bravo, Cable, CBS, FX, FOX, HBO, NBC, Showtime, 24, Amazing Race, The, American Idol, Daily Show, The, Dancing With The Stars, Desperate Housewives, Entourage, Extras, Family Guy, Grey's Anatomy, Heroes, House, Lost, Medium, My Name Is Earl, Scrubs, Saturday Night Live, Survivor, The Office, The Sopranos, Top Chef,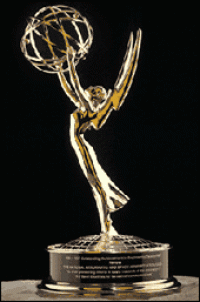 The 59th Annual Emmy Awards has not even started, yet I'm already sensing sensing a weird vibe about tonight's telecast. Will the show be a celebration of those young and new (e.g. Heroes)? Will it be a tribute to those bowing out (James Gandolfini and crew)? Or will performer Kanye West somehow manage to cast a controversial shadow over the rest of the ceremony?
What a difference a year makes. Twelve months ago, we were still handing out trophies to stars from Will & Grace and The West Wing (those shows feel so five-years ago now). Today, we welcome a new crop of nominees including Ugly Betty and 30 Rock for Best Comedy. Last year, we were entertained by an always-hilarious Conan O'Brien. This year, we are threatened by a song and dance number from this year's host, Ryan Seacrest. Last August, 24 snagged the award for Best Drama. This September, it's not even nominated (yet somehow Boston Legal is).
I think it would be safe to assume the voters would predictably (and respectfully) shower The Sopranos with honors, but I'll still be crossing my fingers for an upset sometime tonight. We'll need something to talk about tomorrow…
Here's the play-by-play of tonight's events coming to you from the neglected West Coast!
Click to continue reading The 59th Annual Primetime Emmy Awards Coverage

Posted by Wendy Michaels Categories: Drama, Prime Time, ABC, Grey's Anatomy, Gossip, Rumors,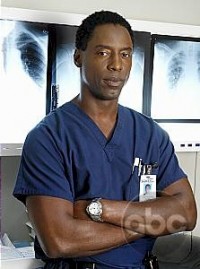 Could someone shut this guy up already? I mean, really, everytime he opens his mouth it's a giant mistake. I'm speaking (of course) about Isaiah Washington, who is now claiming that Grey's Anatomy co-star T.R. Knight should have been axed instead of Washington. Wow, that's a bold claim that doesn't even hold any water. So, by now you know that Washington made a homophobic remark about T.R. Knight and that's how this whole drama began—he got in a fight with Patrick Dempsey, things cooled down… then he opened his big yapper at the Golden Globes and got himself into trouble all over again. ABC made him jump through hoops to redeem himself, but apparently it wasn't enough because the actor eventually got the boot from the hit drama. In an interview with the Houston Chronicle, Washington said, "They fired the wrong guy." How does he figure that? Well, he thinks T.R. made a mountain out of the situation so that he could get more screen time and bump up his salary. He also maintains that, he "used the word during a disagreement with Patrick. I apologized for that. We shook hands and went back to work." Will Washington find work after this incident? For starters, he should try hiring a good PR person and taking a vow of silence.
Read More

| Yahoo! News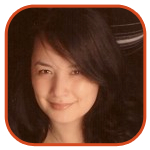 Posted by Veronica Santiago Categories: Drama, Prime Time, ABC, Grey's Anatomy, Gossip, News,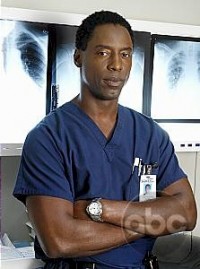 After weeks of nail-biting—and some indifference—we now know the fates of Dr. Preston Burke and George O'Malley. After a long delay, ABC has finally renewed T.R. Knight's contract while opting to cut Isaiah Washington from Grey's Anatomy. The two actors had been in the middle of a heated controversy since Isaiah used a homophobic slur in reference to Knight.
Despite a recent public-service announcement taped by Washington (the commercial touting tolerance aired during a re-run), the act of contrition was apparently all in vain. The actors and crew were told of the casting decision late tonight.
Either too angry or lazy to come up with something original, Isaiah Washington released this statement through his publicist:
""I'm mad as hell and I'm not going to take it any more."
Read More

| People


Posted by Wendy Michaels Categories: Drama, Prime Time, ABC, Grey's Anatomy, Gossip,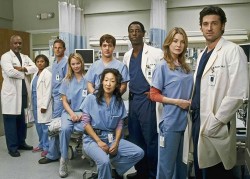 Have you been following this whole blow-up over what Isaiah Washington of Grey's Anatomy said about co-star T.R. Knight? If not, let me get you up to speed. In October, Washington and Patrick Dempsey got into an argument after Washington threw out a homophobic slur. As a result, co-star T.R. Knight officially announced to People magazine that he is gay. The whole incident wasn't in the headlines for long, and all seemed to be well for the cast of the hit medical drama. Fast forward to the night of the Golden Globes, when Washington was asked in the press room about the comment he made—and he denied that it ever happened. Of course, this ruffled a lot of people's feathers—Knight, for whom the comment was made, ABC, his co-stars on Grey's Anatomy, and everyone behind the show, for that matter, and the Gay & Lesbian Alliance Against Defamation. As a result, Washington issued an apology, saying "I can neither defend nor explain my behavior. I can also no longer deny to myself that there are issues I obviously need to examine within my own soul, and I've asked for help." Here's my beef about celebrities—why can't they just behave? They have it all, and yet they throw around inappropriate comments and do stupid things. No word yet on whether or not this will affect Washington's role on Grey's Anatomy. ABC is simply saying that his comments at the Globes were "unacceptable and are being addressed."
Read More

| People


Posted by Wendy Michaels Categories: Drama, Prime Time, ABC, Grey's Anatomy, News,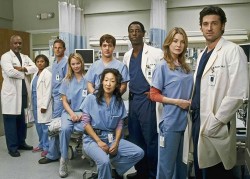 Remember that little fight that happened on the set of Grey's Anatomy on October 9th? Actor Isaiah Washington, who started the fight and made some not-so-nice comments, has issued an apology to People magazine about the incident. "I sincerely regret my actions and the unfortunate use of words during the recent incident on-set," Washington, said. "Both are beneath my own personal standards. ... I have nothing but respect for my coworkers ... and have apologized personally to everyone involved."
Perhaps the best move to smooth the waters, since Washington uttered a homophobic remark during the dispute with Patrick Dempsey. The October 19th announcement by co-star T.R. Knight that he is gay confirmed for many that the object of Washington's slur was Knight. Grey's co-star Katherine Heigl appeared on Tuesday's Ellen DeGeneres show and called the fight "some scuffle… There was a little burst of testosterone in the room, and then within five minutes ... they were totally fine." Interestingly enough, Washington was to tape an interview with DeGeneres for Wednesday's show, but canceled due to a scheduling conflict.
Apparently Washington, Dempsey and Knight have made their peace. Show creator Shonda Rhimes told People "The whole affair was four and a half seconds of one day in three years. I feel like we've already moved on."
Read More

| People

© Gear Live Media, LLC. 2007 – User-posted content, unless source is quoted, is licensed under a Creative Commons Public Domain License. Gear Live graphics, logos, designs, page headers, button icons, videos, articles, blogs, forums, scripts and other service names are the trademarks of Gear Live Inc.