Posted by Wendy Michaels Categories: Prime Time, Reality, CBS, Alias, Survivor, Ratings,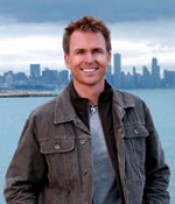 Save the date—two of your reality faves will air their season finales in December. The Amazing Race will wrap up season 10 on December 10th, while Survivor: Cook Islands will air its finale on the following Sunday. The Amazing Race will crown the winner in just one hour. Survivor, of course, continues to drag their finale to the three hour mark. The first two hours are the last moments on the island, while the last hour announces the winner, live, followed by the reunion of the cast members.
The Amazing Race continues to go strong, even in its tenth season. The winner of four Emmys, Race was moved to Sundays for this season and has averaged 11.15 million viewers. Survivor is still keeping viewers interested in its 13th season, despite the move to provide a racial split among tribes this go-around. The negative press did bring some attention—then the show merged the tribes after the first two episodes, so the whole "social experiment" was moot. Despite it all, Survivor still averages about 16.7 million viewers.
Read More

| Zap2it

The latest reality show premise comes courtesy of Leonardo DeCaprio—and promises to deliver some environmental messages. Currently in development, DiCaprio's environmental series, E-topia serves up home makeovers of the eco-friendly variety. In this case, a team will reconstruct a town in America into a "'green' utopia of tomorrow." While the reality series is not yet on any network's plate, it is being shopped around. The makeover is no quickie solution, as it's anticipated that each eco-friendly re-do will take months. Adding to the mix are a team of workers unfamiliar with working with "eco-idealists." The idea came from executive producers Craig Piligian (Survivor) and Tom Mazza (Treasure Hunters), with DiCaprio, an environmental advocate, taking on the task as co-creator and executive producer. "We're going to take a devastated community and help transform it as a prototype for the future," Piligian said. "At the end of the day, we're all going to have to change the way we live, the way we burn and use fuel ... We're trying to show the country and the world by example, town by town by town, how we can change the way we live and fight global warming."
Read More

| Yahoo! News


Posted by Wendy Michaels Categories: Prime Time, Reality, CBS, Survivor,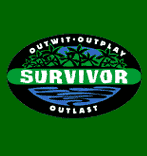 If you are on the fence about whether or not to watch the new season of Survivor because of its racial experiment, you're not alone. The National Association for the Advancement of Colored People (NAACP) opposes the concept of splitting the teams by race, but will "reserve judgment until the reality-TV show actually airs."
"Concerning the new season of Survivor, whether we like the concept or not—and for the record, we do not—it is premature to judge the show purely on conjecture," according to a statement from the NAACP. "We will judge the show on what we see, and we will monitor the public response."
In response, executive producer Mark Burnett said, "I agree with the NAACP in that 'there is no escaping the reality that race is a complex and emotional issue in America, one we are still reluctant to confront and address,' and I am happy that they have reserved judgment until they watch the series. I would encourage anyone to follow this lead and watch at least a few episodes to get a clear picture of how the dynamic will play out."
The new season of Survivor: Cook Islands begins on Thursday at 8 p.m. The 20 contestants will be divided into the following groups: black, white, Hispanic and Asian.
Read More

| Yahoo! News


Posted by Wendy Michaels Categories: Prime Time, Reality, CBS, Survivor,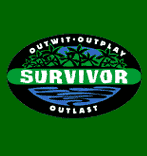 General Motors has decided to no longer sponsor Survivor, despite their six year run with the series. The timing of this decision seems to coincide with the series' new twist to pit races against each other, however, GM says that it had nothing to do with their decision to pull sponsorship. GM spokeswoman Ryndee Carney told the Associated Press, "I think it's just a coincidence. I know it's not cause and effect." Instead, GM insisted that Survivor simply did not fit in with their current marketing strategy—"to focus more on product placement and big-ticket live events, like sporting competitions and award shows."
While most would agree that the news does seem to be a direct effect of this season's segregated tribe format, CBS did confirm that GM announced the end of their sponsorship several months before the new season's twist was announced. CBS spokesman Chris Ender said, "GM had no knowledge of [this season's] ethnic format."
Read More

| Yahoo! News


Posted by Wendy Michaels Categories: Prime Time, Reality, CBS, Survivor, News,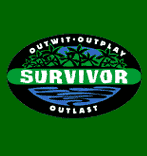 I had read a couple of days ago that the new season of Survivor would pit races against each other, but quickly dismissed it as rumor. Now I see the story has been confirmed by People magazine, reporting that Survivor's new twist this season will be to divide the contestants by ethnicity. The cast of Survivor: Cook Islands will have 20 contestants divided into four tribes: black, white, Asian and Latino. Said creator and executive producer, Mark Burnett, "We're going to take some heat for it, but it's a great cast." Take some heat for it? It may generate a lot of discussion and, therefore, more interest (translating to higher ratings), but it also may come back to bite them. Since the show is in its 13th season, perhaps there are fewer innovative twists to introduce, but this seems a drastic approach. Host Jeff Probst said of the new season, "Some people will think this is controversial. Others will think, 'What's the big deal?' Either way, it's going to be very interesting."
The diversity of this season's cast was a result of ridicule that the show has been largely comprised of white contestants. Said Probst of the lack of diversity, "Most of the people who apply are white—that's just a fact." This season will pit the races against each other and perhaps have each group tackling racial stereotypes. With a pirate theme, tribal councils are set to take place on a shipwreck built on the coast of the island.
Survivor premieres on September 14th.
Read More

| People

Posted by Rhys Alexander Categories: Reality, CBS, Survivor, News,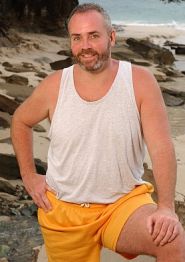 Richard Hatch, notorious winner of popular reality show Survivor's first season, has found himself in a bit of jam: jammed in behind bars, in fact, possibly with a hulking cellmate named Tiny.
Hatch is facing up to 13 years in prison for not paying his taxes, primarily taxes on the $1,000,000 he won on Survivor; pretty stupid, considering the entire television-viewing world knew he had it. IRS agents watch TV, don't they? In a move worthy of the best big-headed celebrities, Hatch demanded protective custody until his hearing on April 25. Do you think his cellmates will find him as obnoxious as we did?
Read More

| TV Fodder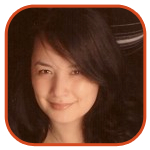 Posted by Veronica Santiago Categories: Prime Time, Reality, CBS, Talent, News,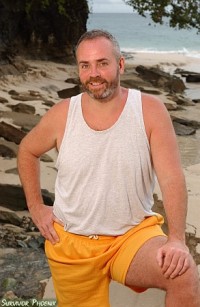 The reality show star that everyone loves to hate—that would be Richard Hatch, not Simon Cowell—has now been voted out
by another jury of his peers. A Rhode Island jury has just found him guilty of failing to pay taxes on the prize money he won in Season 1 of Survivor. While being acquitted of several fraud charges, he was also found guilty of evading taxes on other business ventures. The 44-year-old is now facing up to 13 years in prison and a $600,000 fine.
Posted by Rhys Alexander Categories: Prime Time, Reality, CBS,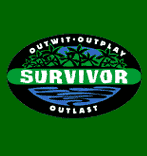 CBS has announced the cast for the twelfth season of Survivor, premiering February 2nd. This edition of the reality mega-hit takes place in Panama, and features the standard cast of model-type Gen X and Y-ers, with the occasional middle-aged anomaly to add 'balance.' At this early stage, I predict Misty as the winner, a beauty who looks like she's hiding something under that innocent smile. Of course, we'll have to wait and see what drama unfolds. Who do you think will make it to the final round? Place your bets below!

Read More

| CBS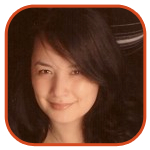 Posted by Veronica Santiago Categories: Prime Time, Reality, CBS, News,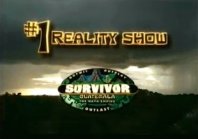 Funny – I always thought that Survivor was getting a bit tired, but what do I know? Apparently most viewers don't share my sentiments, which is why CBS has already ordered two more seasons of the reality show. This is in addition to the 12th version that has yet to be filmed. It's interesting how quickly that other Mark Burnett production, The Apprentice, has started to wane over the years yet Survivor keeps going strong. Of course—once Jeff Probst finally gets around to admitting that he is fed up babysitting stinky contestants, Survivor will have officially jumped the shark. But then again, I think that happened a few years ago when women started stripping for peanut butter…

Read More

| ABC
© Gear Live Media, LLC. 2007 – User-posted content, unless source is quoted, is licensed under a Creative Commons Public Domain License. Gear Live graphics, logos, designs, page headers, button icons, videos, articles, blogs, forums, scripts and other service names are the trademarks of Gear Live Inc.