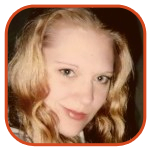 Posted by K.C. Morgan Categories: Drama, Prime Time, The CW, Gossip, Rumors, Spoilers,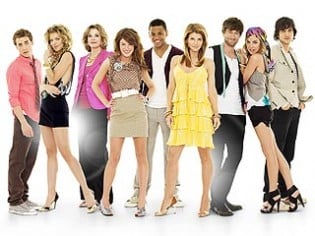 Though 90210 won't return with fresh episodes until January, there's plenty of gossip about directions the show might be taking. Want the scoop?
AnnaLynne McCord, who plays Naomi, recently let a few details slip regarding the new half-brother who's suddenly on the 90210 scene. The character, played by Josh Henderson, is a brother to both Naomi and Annie (Shenae Grimes). "We're going to find out some really, really, really bad stuff about my brother. It's going to be a crazy reveal of certain things in his past," McCord hinted around at possible future plot. "There's a possibility that Josh Henderson's character isn't our brother at all," she revealed.
There's also gossip that a bisexual character will soon start making waves in the zip, and that there's going to be a lot more going on in Silver's life soon. According to rumor, Silver will be diagnosed with a medical problem, possibly bipolar disorder.
Not interested in any of this? Don't worry, there's bound to be some juicy stuff coming up for Kelly Taylor and Brenda Walsh soon.
Read More

| E! Online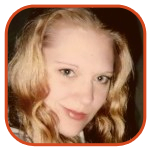 Posted by K.C. Morgan Categories: Prime Time, The CW, Gossip, Rumors,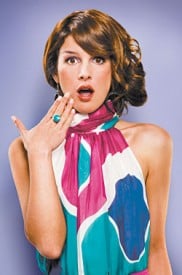 Like Shannen Doherty on the original series, Shenae Grimes plays a character on 90210 who's sweet, Midwestern and new to Beverly Hills drama. But according to the gossip mill, the actress Shenae Grimes isn't a stranger to being dramatic at all.
Maybe she's a lot more like Shannen Doherty than we think. Perez Hilton reports that the 90210 star has a major rep among her cast mates for being completely intolerable. The word "diva" is mentioned. Rumor has it that Shenae was disappointed with the press turn-out at the recent Gemini Awards in Canada, supposed proof of her catty nature. "Who is even here worth talking to, anyway?" Grimes allegedly stated.
Read More

| Perez Hilton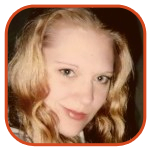 Posted by K.C. Morgan Categories: Drama, Prime Time, The CW, Gossip, Rumors,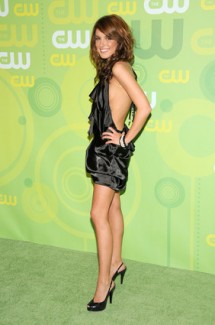 In what is now truly old news, Shenae Grimes has answered accusations that she's just too skinny even for LA. The 90210 star has belatedly responded to claims that she has an eating disorder, a result of maintaining that severely skinny frame.
"I really can't help what someone thinks of me because they are reading a paper and choosing to believe it," says Grimes in a recent issue of People.
Click to continue reading 90210 Star Finally Replies to Gossip
Read More

| People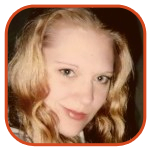 Posted by K.C. Morgan Categories: Drama, Prime Time, The CW, Gossip, Ratings,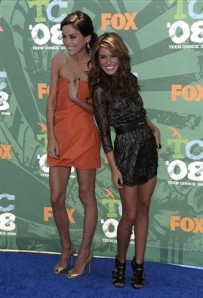 Earlier today, original 90210 rumor-enshrouded magazine queen Shannen Doherty spoke up on the topic of her skinny co-stars.
While on Ryan Seacrest's radio show, Doherty addressed the current gossip goings-on surrounding skinny minnies Shenae Grimes and Jessica Stroup (Annie and Silver on the show). "I see those girls and they eat on the set, so I'm pretty sure they're not starving themselves," Doherty stated.
Click to continue reading 90210 Co-Stars Speak Out on Singled-Out Skinnies
Read More

|
E! Online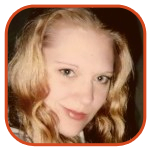 Posted by K.C. Morgan Categories: Drama, Prime Time, The CW, Gossip,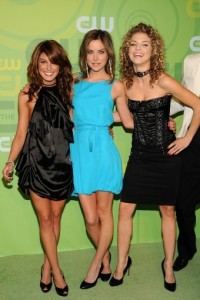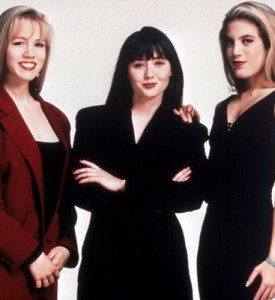 For some reason, everyone is talking about the same thing today: the 90210 girls and how skinny they are. I admit, the first time I saw Shenae Grimes (she's Annie), I felt sorry for the teens out there. When I was a very little girl watching Beverly Hills, 90210, it was hard enough looking at Kelly Taylor's perfect smile and Donna Martin's lovely figure and wondering how I could ever compete - but they, at least, looked as though they actually did eat the food at the Peach Pit, from time to time. The new crop of West Beverly High Schoolers look more like refugees in designer labels who just came from the salon, where some kind person gave them makeovers…but sadly, no snacks.
Click to continue reading 90210: How Thin is Too Thin?
Read More

|
MSNBC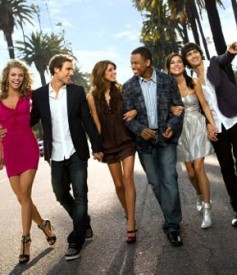 Okay - it's been 12+ hours now since 90210, and I think I've had a proper amount of time to digest that premiere. And while my impressions of the show haven't changed since last night night, it's taken me a while to quickly summarize why I was left disappointed:
90210 wants to be what Gossip Girl already is.
After reading a list of reviews today - including the one written by my TV Envy colleague - I felt there was still room to offer an opposing opinion.
In general, most of the critics agreed that the show was much better than feared. I mean - should we have expected more from a show that didn't offer any previews? No. But should we have expected more from a network that already offers quality catty fare? Yes.
Click to continue reading 90210 Premiere: A Second Opinion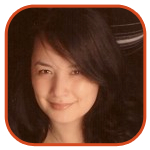 Posted by Veronica Santiago Categories: Drama, Prime Time, The CW, Video,
If you've been wondering how the old 90210 vets would mesh with the current students of West Beverly, here's your chance to make a snap judgment.
My first thoughts? Shannen Doherty's face looks puffy, AnnaLynne McCord is as disgustingly beautiful as she was on Nip/Tuck and Shenae Grimes looks like she's still at Degrassi.
In other words: This is Must See TV.
90210 starts its school year on September 2nd.
Read More

|
Entertainment Tonight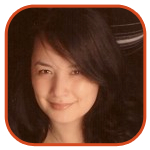 Posted by Veronica Santiago Categories: Drama, Prime Time, The CW, Gossip, Video,
Well, we already know they look the part - but will CW's new 90210 cast actually do the spinoff justice?
In the video below, the actors talk about their new roles and give us a hint as to what we should expect.
Although they promise to "take this show to a whole new level," this clip feels very similar to things we've seen before—from the production value straight down to the character description. That's not necessarily a bad thing; I just don't think they should set the bar too high for themselves.
Click to continue reading Interviews with CW's 90210 Cast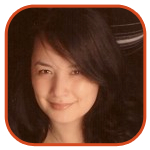 Posted by Veronica Santiago Categories: Drama, Prime Time, The CW,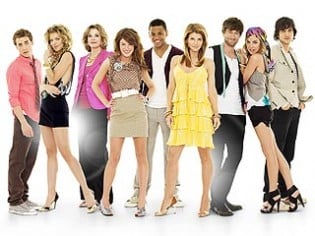 Here's your first look at the cast behind the highly-publicized 90210 spinoff. Come next fall, CW will use the drama to kick off its new Tuesday night schedule.
Those pictured include Dustin Milligan (Runaway), AnnaLynne McCord (Nip/Tuck), Jessica Walter (Arrested Development), Shenae Grimes (Degrassi), Tristan Wilds (The Wire), Lori Loughlin (Summerland), Ryan Eggold (Dirt), Jessica Stroup (Reaper) and Michael Steger (The Winner).
Jennie Garth, who is not seen in this shot, was also recently confirmed as recurring character in the new series. Tori Spelling is reportedly in talks to return as well.
Read More

|
TV Guide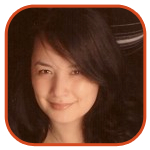 Posted by Veronica Santiago Categories: Drama, Prime Time, The CW, Gossip, News,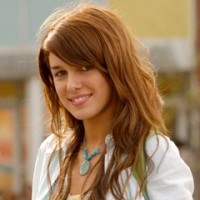 Yesterday, we told you that Hilary Duff had turned down a possible role in CW's 90210 spinoff. Had she accepted the offer, the former Lizzy McGuire star would have been an updated version of Brenda Walsh.
Twenty-four hours later, we now know who will be playing Beverly Hills transplant Annie Mills. Shenae Grimes, Degrassi: The Next Generation's Darcy, will be crossing the Canadian border to play the theater-loving girl from Kansas. (Seriously - did this 'Brenda' also have to be a fan of the stage? Couldn't they have come up with something more original?)
Fans of Degrassi know that Shenae is perfectly capable of playing the nice girl role. They also know that she's very good at turning bad as well. So assuming the CW pilot gets picked up, what will this mean for our little Darcy? Maybe she'll be sent away to Canada's version of Promises to get help for all her emotional issues…
Read More

|
TV Guide
© Gear Live Media, LLC. 2007 – User-posted content, unless source is quoted, is licensed under a Creative Commons Public Domain License. Gear Live graphics, logos, designs, page headers, button icons, videos, articles, blogs, forums, scripts and other service names are the trademarks of Gear Live Inc.