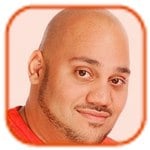 Posted by Andru Edwards Categories: Comedy, Prime Time, NBC, The Office, Gossip, Rumors,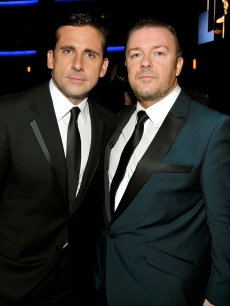 Steve Carell worries that Ricky Gervais hates him.
The actor, who recently announced he is quitting the American version of Ricky's sitcom The Office, is paranoid his comic contemporary doesn't like him because of his modest personality.
When told Ricky hates people who project an "ever-so-humble shtick" during an interview with the Observer Magazine, Steve laughed and said, "Oh dear, he probably hates me."
The 48-year-old star also doesn't understand why people are interested in him because he thinks he is "ordinary." Steve - who has two children, daughter Elizabeth, nine, and six-year-old son Johnny, with wife Nancy Walls Carell - said, "I don't know how other people perceive the lives of actors but mine is fairly ordinary. I go to work, I come home, I put my kids to bed. If I'm home in time for dinner, I have dinner and then it's bedtime."
Despite his apparently mundane existence, Steve wouldn't change his life in anyway: "It's not like I'm a wallflower. I think I'm fairly average. I don't attempt to stand out in any way. I'm not out there. I'm not somebody who's constantly entertaining, I'm not the life of the party. But on the other hand, I am at the party."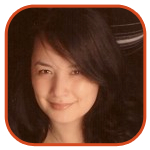 Posted by Veronica Santiago Categories: Drama, Prime Time, Reality, ABC, Cable, HBO, The Office, Rumors,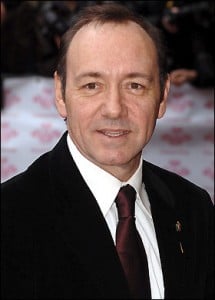 -Oscar winner Kevin Spacey could be making a home on television. The American Beauty star is in talks to play a cult leader in a The Crux, a new HBO series. Details on the project are scarce.
-A reported suicide attempt won't keep Fantasia Barrino from a publicity tour. The former American Idol winner will being promoting her new album next week. First up, an appearance on GMA on August 24.
-Will Jet Blue steward Steven Slater slide his way onto a television show? Stone Entertainment has reportedly offered the flight attendant a chance to host a reality series about disgruntled employees and their dramatic exits.
-The Office will soon be opening a new headquarters overseas. Creator Ricky Gervais has announced that a Chinese version of the comedy is currently in development. The U.S. version will start Season 7 on September 23.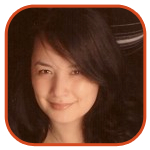 Posted by Veronica Santiago Categories: Comedy, Prime Time, Reality, Cable, NBC, The Office, Rumors,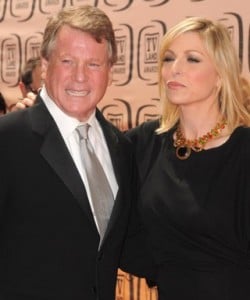 -Actor Ryan O'Neal and daughter Tatum O'Neal may soon make nice—for a reality show. The estranged relatives are shopping a series called Lost and Found.
-Levi Johnston is also pitching a reality program. Loving Levi: The Road to the Mayor's Office would follow Bristol Palin's ex as he runs for mayor of Wasilla, Alaska.
-Ricky Gervais insists he has no intentions of replacing Steve Carell in The Office. He says he doesn't want to get up at "6am every day of the week for 7 years."
-The Kids in the Hall will be reuniting for an eight-part original series. The comedy troupe can be seen on IFC starting August 20.
-Polygamy will be the focus of a new TLC series debuting September 26. Sister Wives will center on "Kody Brown, his three – soon to be four – wives and their many children."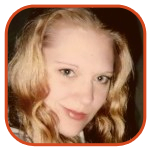 Posted by K.C. Morgan Categories: Comedy, Prime Time, NBC, The Office, Gossip, Video,
Steve Carell's character Michael Scott will be leaving The Office, but producers are already eyeballing a new funnyman to take his place.
According to rumors, Ricky Gervais may soon join the ranks of the NBC sitcom. Gervais played David Brent in the original UK version of The Office.
Executive producer Paul Lieberstein dished on some of the details: "We talked about it today for a while. It's not the leading idea…it's not a dead idea." Of course, there might be some story issues. "[Brent] was fired for incompetence, so we'd have to create some back story for what happened."
Time for the writers to get to work!
Read More

| Perez Hilton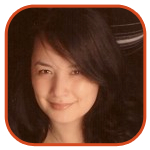 Posted by Veronica Santiago Categories: Comedy, Prime Time, NBC, The Office, News,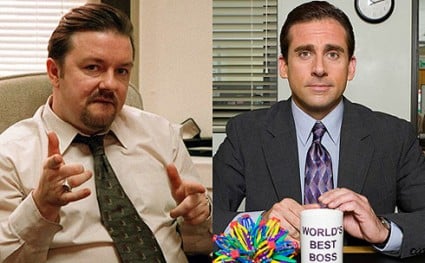 "Well it's official. Steve Carell will leave The Office after this next season. It was of course inevitable (and sad), but I wish him all the luck in the world. He is quite possibly the nicest, hardest working man in America and it has been a joy working with him over the last six years. (And taking the piss out of him at every award show.) It was expected of me, as executive producer, to persuade him to stay on. With syndication in full swing the more successful the show remains, the more billions we all make. It was tempting, but the truth is, I believe he is doing the right thing. He's fulfilled his contract and more, and is a huge film star now. (I knocked it on the head after 12 episodes and a Christmas special.) I'd be lying if I said he should do more. He shouldn't. He should move on, continue to do great work, and buy a new house every time The Office is repeated somewhere. (That's what I do. Maybe I'll buy one next door to him one day. That'll f**king teach him.)"
-Ricky Gervais, star of the the original version of The Office, blogging about Steve Carell's upcoming exit from the U.S. version.
(Make sure to check out our other notable quotes.)
Read More

| TV Guide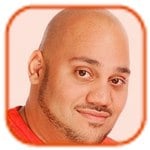 Posted by Andru Edwards Categories: Award Shows, Prime Time, Specials, NBC,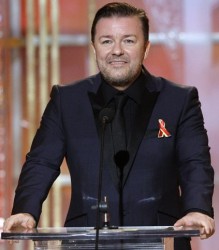 Ricky Gervais will be returning to host the Golden Globes for the second year in a row next January.
The British comedian - who received mixed reviews for his performance earlier this year - has vowed to do his best to upset the producers.
"I suppose it is flattering, to be honest, and it was a surprise. I had so much fun last year," he joked. "I'm going to go out all this time. I'm going to make sure they're never going to invite me back. I can't believe they invited me back after awful things I said. Let's see how far I can take it this time."
Audience members winced at last year's awards when The Office creator joked about Mel Gibson's previous alcohol problems and Sir Paul McCartney's expensive divorce from Heather Mills.
However, President of the Golden Globes Philip Berk says he is delighted to see him return. "We are thrilled to have Ricky back as the host of the Golden Globe Awards. His combination of wit, irreverence and spontaneity makes him the ideal host. He was fantastic last year, and he'll be even better the second time around," he said.
Next season's broadcast will take place on January 16 on NBC.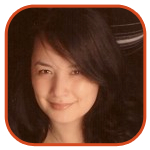 Posted by Veronica Santiago Categories: Animation, Comedy, Drama, Prime Time, Reality, ABC, Cable, FOX, MTV, Showtime, Syndication, Scrubs, The Hills, Cancellations, Renewals,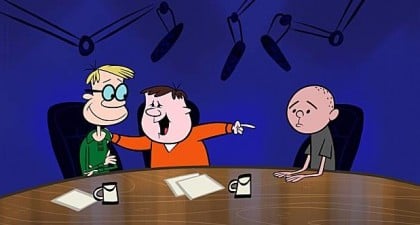 Here's an update on the shows you will and won't be seeing in the months to come:
RENEWALS
Nurse Jackie (Showtime) - Season 3
The Ricky Gervais Show (HBO) - Season 2
United States of Tara (Showtime) - Season 3
Click to continue reading TV Extensions, Renewals and Cancellations (3/25)
Read More

| Variety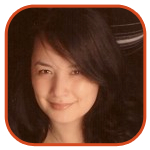 Posted by Veronica Santiago Categories: Action, Animation, Comedy, Food & Home, Prime Time, Reality, ABC, Bravo, Cable, FX, FOX, HBO, 24, Desperate Housewives, Lost, Nip/Tuck, Video,
(Make sure to check out TV Envy's Programming Schedule.)
MONDAY (2/15)
24 (FOX, 9pm): "Jack's undercover mission worries his colleagues." They never thought he'd go so far as to wear a dress.
Keeping Up with Kardashians (E!, 10pm): "Kourtney breaks up with Scott after he gets drunk on Kim's birthday in Las Vegas." She always knew he was a douche, but she didn't realize he was such a lush.
Celebrity Close Calls (Biography, 10pm): "Celebrities recall incidents in which they nearly died. Included: Jane Seymour, Erik Estrada, Leif Garrett and Coolio." The death of their careers will be covered in Part 2.
Click to continue reading This Week on TV (2/15-2/21)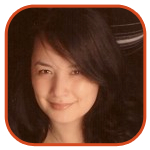 Posted by Veronica Santiago Categories: Award Shows, NBC, Gossip,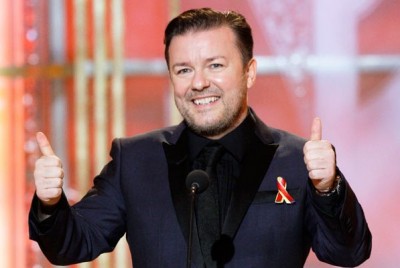 Tonight's 67th Annual Golden Globes presentation - hosted by comedian Ricky Gervais - had a nice mix of first-time wins, heartfelt speeches, fashionable entrances and non-stop humor.
If you missed the ceremony, you can get a full list of the winners here or read some of our favorite highlights after the jump.
Click to continue reading Highlights from the 2010 Golden Globe Awards
Read More

| Golden Globes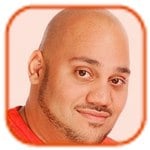 Posted by Andru Edwards Categories: Award Shows, NBC, Gossip,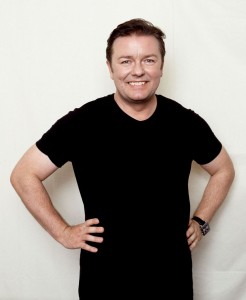 Ricky Gervais, the host of this weekend's Golden Globes, doubts he'll be asked back again. Therefore, he'll enjoy the experience while he can.
"I'm going to be drunk. Everyone else is. They're not going to invite me back, so I might as well have fun," Gervais claimed. "They can't censor me, it's live. That's the beauty of it. When they first offered me the job, I said, 'I'm not going to rehearse. Can I say what I want?' They said, 'Yes.' They haven't seen the script, my ideas, so they can't censor me. I suppose they could stop the show and replace me."
Despite the lack of planned jokes, the comedian reveals he will be picking on tSteve Carell (again). "Oh yeah, he's definitely in for it. Obviously, that's a staple," Ricky told Access Hollywood. "Anyone who isn't concentrating will get it, so they better listen, they better not talk. They can talk when everyone else is on, but they better not talk when I'm on, because then they get my attention and then they're in trouble."
© Gear Live Media, LLC. 2007 – User-posted content, unless source is quoted, is licensed under a Creative Commons Public Domain License. Gear Live graphics, logos, designs, page headers, button icons, videos, articles, blogs, forums, scripts and other service names are the trademarks of Gear Live Inc.