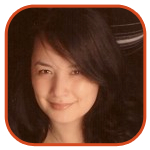 Posted by Veronica Santiago Categories: Prime Time, Reality, CBS, Amazing Race, The, Features, News,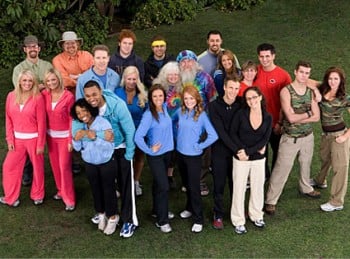 For The Amazing Race's next season, CBS will be taking viewers on a whole new set of adventures. Adventures not yet seen even after 12 installments of the Emmy-award winning series.
Although we'll still get what we have come to know and love - 11 teams, five continents, 30,000 miles of travel - the producers of the reality hit promise us that Season 13 will be like no other.
Where can we expect Phil Keoghan to take us this year? After starting in Los Angeles, the duos will travel to Brazil, Bolivia, Russia and India. The crews will also hit Cambodia (where they visit a "real-life water world") and Kazakhstan for the very first time.
Click to continue reading CBS Reveals Cast of Amazing Race 13
Read More

|
USA Today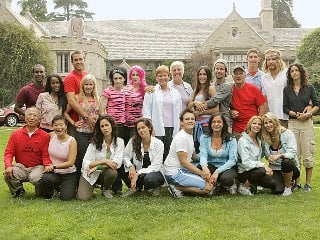 Season 12 of The Amazing Race started with 11 teams…and in tonight's finale, we were down to the last three. Since their start way back in Los Angeles, CA, the remaining groups had traveled approximately 30,000 miles and reached four different continents.
Still in the race were Christina/Ronald (the father/daughter team once known for ugly criticisms from daddy); TK/Rachel (the Hippies who were always very chill and pleasant with each other) and Nicolas/Donald (the grandfather/grandson duo with the oldest competitor to make it to the Final Three).
Click to continue reading The Amazing Race 12: "The Final Push"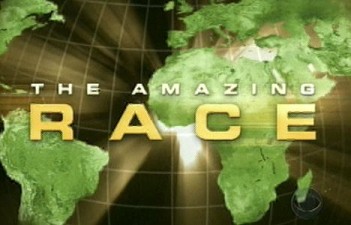 Since the racers had traveled a whopping 4,000 miles to get their last pit stop, the producers of The Amazing Race decided to stick with Osaka, Japan for just a little while longer. To start the 10th leg of the competition, the teams had to first travel by taxi to the the building 'with the hole in it' (the Umeda Sky building). Once there, they had to locate the 'Floating Garden'.
The first three groups (Christina/Ronald, Nate/Jen, Nicolas/Donald) kicked off the race within minutes of each other. Standing by were TK and Rachel. The losers in last week's non-elimination round had to wait a whole three hours before they could proceed. Luckily for them, access to the garden wasn't available until 10am —approximately three hours after this leg started. In other words, a huge chunk of time had already been erased for the hippies before the day had even begun.
Click to continue reading The Amazing Race 12: "Sorry, Guys, I'm Not Happy to See You"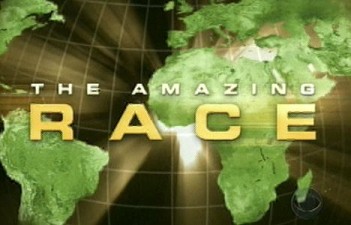 After their rest period in Mumbai, India, the four remaining teams began on one of their longest journeys yet. For the 9th leg of The Amazing Race, the competitors were flying approximately 4,000 miles away to Osaka, Japan.
TK and Rachel – the first to reach the last pit stop – decided to get help at a nearby hotel before heading to the airport. Through a travel desk, they got what they believed to be the earliest flight out. The hippies were scheduled to leave at 6:55 PM flight out of India. Christina and Ronald also made reservations beforehand, but did their work through a different agency. The route they secured had them taking off at 8:30 PM. Although Nicolas/Donald and Nate/Jennifer both chose to get tickets at the airport, they wound up on the same flight as the father/daughter duo.
Click to continue reading The Amazing Race: Season 12: "I Just Hope He Doesn't Croak on Us"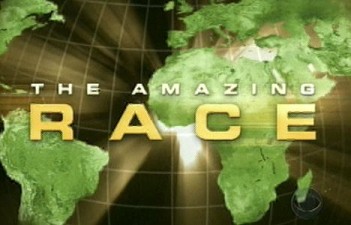 After the mandatory rest period in Florence, Italy, the five remaining teams began their eighth leg of the race. They were now set to fly 4000 miles away to Mumbai, India. Nicolas and Donald – the first team to reach the last pit stop – started their trek at 10:12 PM. Before heading to the airport, they researched flights through the internet. After securing Air France seats with a 10:30 PM arrival time, they went to find a few hours of shut-eye. Ronald and Christina were the only other duo smart enough to call ahead for tickets.
Click to continue reading The Amazing Race: Season 12: "Honestly, They Have Witch Powers or Something!"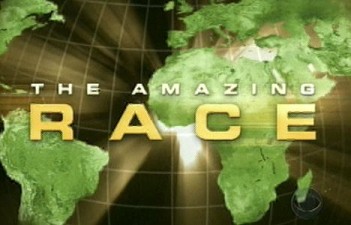 After their brief break in Dubrovnik, the five remaining teams made very early departures toward their next destination: Italy. To reach the town of Ancona, the groups first had to travel by bus to Split, Croatia. From there, the racers would jump aboard a ferry and travel across the Adriatic to Ancona, Italy.
Although Ronald and Christina were the first group to hit the road at 2:19 AM, the first bus wasn't scheduled to leave until 5 AM. This allowed Kynt/Vxyin and Nathan/Jennifer to catch up with them. Eventually, Nicolas and Donald – who started off 5 hours later than the first team – even managed to get on the same page. All the groups ended up being on the same ferry heading out of the country.
Click to continue reading The Amazing Race: Season 12: "This is Forever, Now"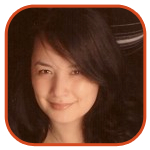 Posted by Veronica Santiago Categories: Prime Time, Reality, CBS, Amazing Race, The, Renewals,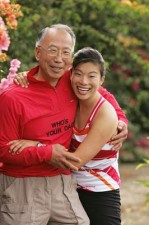 It should come as no surprise that CBS is renewing The Amazing Race for a 13th installment. The Emmy award-winning show is addicting, fast-paced and filled with colorful characters. It also doesn't require any writers.
Although Race is coming very close to matching Survivor's lengthy life span, the Jerry Bruckheimer production doesn't feel nearly as tired as its predecessor. Unlike the Mark Burnett creation (currently on Round 15), the reality competition actually looks like its being filmed in a new location every single season. (Plus, the show has my personal fave - host Phil Keoghan.)
The Amazing Race 12 currently airs Sundays @ 8pm on CBS.
Read More

|
Entertainment Weekly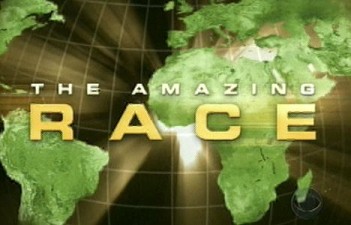 After their mandatory rest period in Vilnius, Lithuania, the six remaining teams worked on getting to their next destination: Dubrovnik, Croatia. The first two couples, TK/Rachel and Kynt/Vyxin, made it to the airport within minutes of each other. Since it was still very early in the morning, the teams collaborated on their internet research. Although Kynt discovered that Czech Airlines had the first flight out, he chose to continue searching. Meanwhile, TK and Rachel opted to wait in front of the closed Czech Airlines office.
Instead of heading directly to the Vilnius Airport, Christina and Ronald chose to use a hotel phone to make flight reservations. Through LOT Polish Airlines, they secured seats leaving to Warsaw, Poland at 6:25 AM and arriving in Dubrovnik at 11:20 AM. When the father/daugher duo finally arrived at the airport, they decided to line up with the hippies and the other arriving teams outside Czech Airlines anyway. They wanted to make sure they had found the best arrangement. Instead of waiting with the other five couples, the Goths chose to find a travel agency that offered tickets to several different airlines. This bold move set off a wave of paranoia and another week of ticket purchasing confusion.
Click to continue reading The Amazing Race: Season 12: "Cherry on Top of the Sundae That's Already Melted"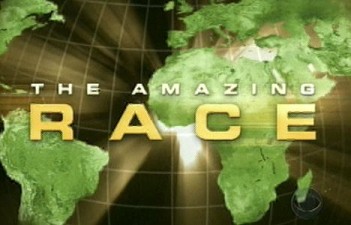 Last week's winners, Azaria and Hendekea, were the first to depart at 6:45 AM the next morning. Nathan and Jennifer – the couple that narrowly came in second - started their way to the airport one minute later. After a lengthy stay in Burkina Faso, the racers were finally set to visit a new destination: Lithuania. Unfortunately, getting tickets to the country 3000 miles away proved to be confusing for the competitors – and bloggers (like me) at home trying to get it all straight.
Discovering that the airport offices were not yet open, the teams had to resort to internet research for the next few hours; they were only allowed to purchase tickets from official airline ticketing offices for this leg of the race. Aside from Nicolas/Donald, most of the racers ended up converging at the same small internet stop. (The grandfather/grandson duo found a different internet café to work out of.) After learning they would all end up on the same 10:45 PM flight into Paris, Ronald chose to leave the other teams behind while he and Christina searched for an open Air France location. The impatient father hated standing around by computers; he wanted to deal with a live person. Although they had some difficulties working with their French-speaking agent, Ronald/Christina eventually secured tickets from Paris to Prague to Vilnius (Lithuania). Their expected arrival time was 2:10 PM.
Click to continue reading The Amazing Race: Season 12: "We've Really Burned Bridges, for Sure"

Posted by David L. Williams Categories: Music, Prime Time, Reality, ABC, Bravo, Cable, CBS, FOX, The CW, Amazing Race, The, America's Next Top Model, Dancing With The Stars, Survivor, Editorial,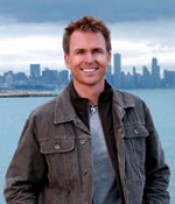 So evidently I'm really bad at predicting the outcomes of reality shows (which, I know, already happened). I mean, really exceptionally bad. Now, I could have just buried my predictions from two weeks ago, but a man has to face his failures, so here we go. (Oh, and blahblahblahSPOILERALERTblahblahblah.)
THE AMAZING RACE:
Just a few weeks in, and one of my finalists is already gone. Not only was I wrong about Lorena & Jason being one of the three final teams, I was also wrong about them not annoying me yet. Lorena's camel-milking meltdown (and how often did you read that phrase?) was incredibly entertaining and also horribly, cripplingly annoying. Still, Azaria & Hendekea are running strong and maybe I'll be right about who ultimately gets to hang out with Phil at the finish line. But most likely not.
AMERICA'S NEXT TOP MODEL:
My pick, Heather, was in the Bottom Two last week. She's still in it, but her not-great public speaking skills mean she may not be long for this competition.
Click to continue reading Reality Show Predictions Revisited
© Gear Live Media, LLC. 2007 – User-posted content, unless source is quoted, is licensed under a Creative Commons Public Domain License. Gear Live graphics, logos, designs, page headers, button icons, videos, articles, blogs, forums, scripts and other service names are the trademarks of Gear Live Inc.