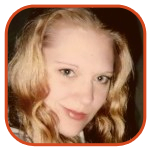 Posted by K.C. Morgan Categories: Talent, Gossip, Rumors,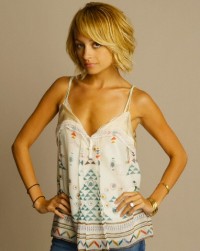 Friends of Nicole Richie say the mother-to-be wants to get her wedding planned and completed as quickly as she can, mostly so the baby belly won't show up in her wedding photos. The guest list will include about two hundred of Richie's closest friends, a large wedding that doesn't lend itself to quick planning. Richie would like to be married before September 28, when she's due to appear in county jail for her DUI conviction. Lionel Richie's Bel-Air home has been offered to Nicole and Joel as the site of the wedding, and the singer has even agreed to sing at his daughter's wedding.
Read More

| E! Online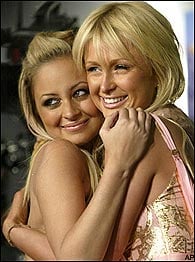 Well, that's it. After three successful seasons on FOX and two more on E!, Paris and Nicole will no longer be living The Simple Life. I have to admit it, I love the show. I actually broke down in tears during this year's season premiere, which showed a reconciling Paris and Nicole. What can I say? I'm a sucker for really bad TV. E! will air the final season finale of The Simple Life this coming Sunday, which will feature a play written and directed by Hilton and Richie, a tribute to their friendship together. Though E! enjoyed good ratings with the fourth season of The Simple Life, Paris and Nicole, 26 and 25 respectively, are moving past the point when silly pranks, antics, and acting up can be considered cute. Richie will become a mother before the year is out, Paris has turned into an humanitarian, and tomorrow I fully expect Hell to freeze over.
Read More

| AOL News


Posted by Wendy Michaels Categories: Reality, Cable, Cable/Satellite, Cancellations,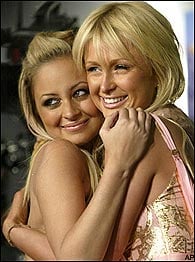 The television gods have answered my TV prayers and cancelled The Simple Life. Good riddance! The reality show, which starred Paris Hilton and Nicole Richie, followed the pair as they had various jobs and experiences that contradicted their posh existences. Don't get me wrong, I have seen a few episodes here and there—marvelling at just how stupid they are, then wondering if it's all an act—but their stupidity couldn't capture my attention for long. Add to that the media blitz that accompanied the recent trouble they've gotten themselves into (Paris finishing her jail time and committing to a life of do-goodery and Nicole set to serve her four days) and I've just completely lost interest in them. And yet, as if people care, Nicole will be doing an interview soon to talk about herself and and formally let the world know if she is indeed pregnant. Having said all of this, I still continue to write about the pair—not a fan, by any stretch of either of them, and hoping that this cancellation is just the beginning of the world closing down their seemingly endless 15 minutes of fame. One can only hope.
Read More

| Us Magazine


Posted by Wendy Michaels Categories: Prime Time, Reality, Cable, Gossip, Rumors,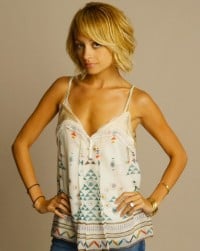 Nicole Richie reported to court this morning, pleaded guilty to her DUI charge and received 96 hours of jail time. The official news is out that she's pregnant (well, so says Us Magazine) and she's on the verge of an interview with Diane Sawyer, set to air on August 2nd and 3rd on Good Morning America and August 3rd on 20/20. You would expect once she gets all of this out of the way, she'll be ready to settle down in her ways and concentrate on growing her body a bit to accomodate the baby. Let's just hope this is all a giant chance for her to clean up her act—with a bun in the oven, she won't be going out and drinking (oh she better not!) and driving under the influence. One good thing about being slightly less famous than her The Simple Life counterpart, Paris Hilton—Richie was facing 90 days to one year in jail, but got off easy with just 4 days of jail time. She has to complete her sentence in the next 60 days, showing proof of completion by September 28. She also has to enroll in a drug and alcohol program and pay a fine of $2,048. Did her new pregnancy status change anything? Did she get off easy, considering this was her second DUI arrest?
Read More

| Us Magazine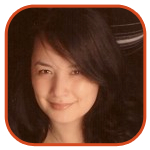 Posted by Veronica Santiago Categories: ABC, Gossip, News,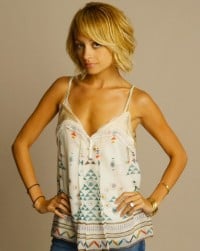 Hoping to distract us from that other troubled star, Nicole Richie has finally agreed to do a sit-down interview with ABC's Diane Sawyer.
Diane will of course be speaking to the waif about her August 16th court appearance. (Nicole, 25, is scheduled to face a DUI charge). It is also expected that Nicole will finally address the rumors of her pregnancy. My question is: Did she get knocked up on purpose thinking this will keep her from the slammer?
The segments will air next week on Good Morning America (Aug. 2nd, 3rd) and 20/20 (Aug. 3rd).
Read More

| People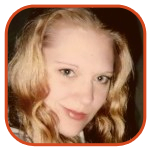 Posted by K.C. Morgan Categories: Reality, Cable, Gossip, Rumors,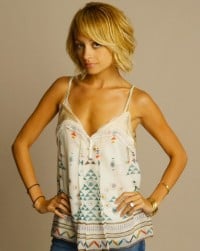 Sources close to Nicole Richie have confirmed that the tabloid rumors and media speculation are true: The Simple Life star will be expecting a child. For weeks, the press has filled the pages of magazines with pictures of an increasingly thickening Richie, questioning the telltale bump that's formed on her midsection. Pictures of Richie hand-in-hand with rocker boyfriend Joel Madden are everywhere, and though neither star has confirmed (nor outright denied) the existence of a child, everyone is reporting that she's pregnant. Looks like strollers and late nights are in Nicole's future, only this time it isn't all for reality TV.
Read More

| E! Online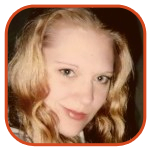 Posted by K.C. Morgan Categories: Prime Time, Reality, Cable, Gossip, Rumors,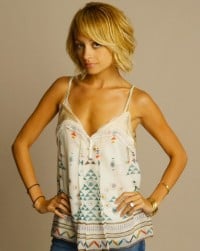 Often the source of tabloid fodder, Nicole Richie has remained on magazines because the world seems obsessed with her weight. Pictures of an emaciated-looking Nicole have appeared in every major supermarket, along with bold headlines that pondered the possibility of an eating disorder. No matter what happens in her personal life (like using her winning ways to tempt Joel Madden away from former famous tween queen Hilary Duff), the headlines always go back to one thing: Richie's waistline. Now, a slight bulge on her midsection has everyone talking again. Could it be that Nicole Richie, famous socialite and reality TV star, is pregnant? Sure, if anyone would make a great mother, wouldn't it be her?
Click to continue reading Is Nicole Richie Ready for Motherhood?
Read More

| E! Online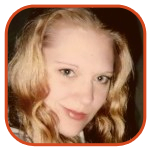 Posted by K.C. Morgan Categories: Reality, Talent, Gossip,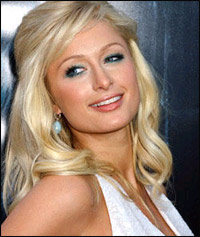 It's official: Paris Hilton has now spent her first full day behind bars. The heiress was sentenced to jail time because of probation violations, though her original 45-day sentence was scaled back to 23 days in the slammer. Paris Hilton's attorney, Richard A. Hutton, says the heiress is "doing well" in spite of her current incarceration. He also went on to say that Hilton will use her jail time as a period of reflection to see how she can make the world better. If Paris really wanted to make the world better, she could make herself a positive role model for the young girls who worship her, and keep herself out of both jail and trouble…and skeezy outfits. Paris, accompanied by sister Nicky and mom Kathy, was taken to Men's Central Jail in downtown L.A. at 11:15 pm in an attempt to foil the press and paparazzi who were just hoping to get a glimpse of the hotel heiress before she disappeared inside the building. Hilton was transported from the men's jail sixteen miles to her new cell, where she will make a home for herself for the next three weeks. Sheriff spokesman Steve Whitmore called Hilton "cooperative and focused" and said there will be no further comments on the heiress until after she is released.
Click to continue reading Paris Hilton is a Prisoner
Read More

| E! Online


Posted by Wendy Michaels Categories: Reality, Cable, Cable/Satellite, Gossip, Rumors,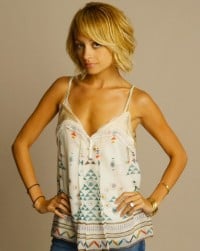 Even though rehab is the new hip thing for young Hollywood, Nicole Richie is denying rumors that she is currently in rehab. Not that there's anything wrong with it—The Simple Life star did her rehab stint in 2003. According to Richie's rep, "She did go see her therapist, but she is sober. Sobriety is an ongoing process. She is not in rehab, and is home in Glendale." Richie and heiress pal Paris Hilton have been making the headlines a lot these days. With Hilton facing a jail sentence (reduced from 45 days due to overcrowding), and other rumors about Richie's weight loss, the pair have managed to stay firmly in the spotlight. Good thing too… we're just on the heels of their reality show, The Simple Life, set to air on Monday on the E! network. This go around, the clueless gals will be taking on the role of camp counselors. Let the "so hot" comments begin.
Read More

| E! Online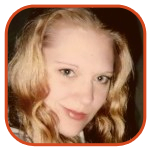 Posted by K.C. Morgan Categories: Reality, Gossip, News,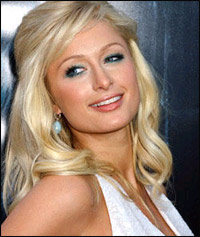 City prosecutors in L.A. are pushing for Paris Hilton to be put in jail for probation violations. The multi-million-dollar hotel chain heiress may face forty-five days in the slammer – and no hope of getting a facial behind bars. The hearing will take place Friday afternoon, determining whether or not Hilton is a candidate for lock-up. Paris last saw the inside of a courtroom in January after a September arrest of driving under the influence. It was at this time Paris was given probation, so long as she enrolled herself in an alcohol education program and kept herself out of trouble (and courtrooms) for three years. And yet, barely three months have passed since Hilton stood before a judge.
Click to continue reading Paris Hilton Learns Jail Time Isn't So Simple
Read More

| E! Online

© Gear Live Media, LLC. 2007 – User-posted content, unless source is quoted, is licensed under a Creative Commons Public Domain License. Gear Live graphics, logos, designs, page headers, button icons, videos, articles, blogs, forums, scripts and other service names are the trademarks of Gear Live Inc.