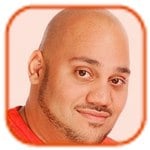 Posted by Andru Edwards Categories: Drama, Sci-Fi/Horror, Announcements, News,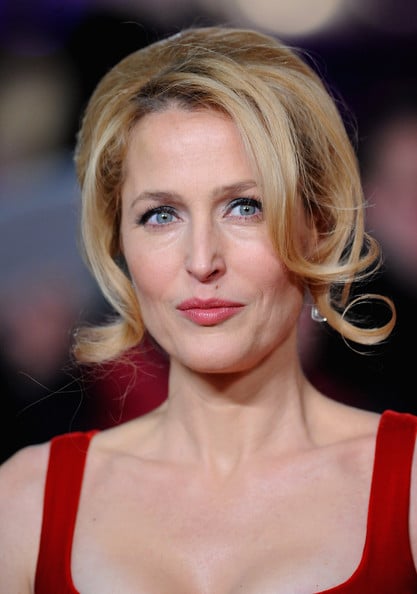 Gillian Anderson is making a grand return to television.
The X-Files actress' big comeback will see her play a therapist in Bryan Fuller's serial killer thriller Hannibal, based on Thomas Harris' novels about psychiatrist turned flesh-eater Hannibal Lecter (Mads Mikkelsen).
Bryan - who is writing and producing the series - commented, "Every therapist needs their own head examined and we are ecstatic that Gillian Anderson has chosen Hannibal to mark her return to American television after 10 years to portray Dr. Lecter's personal psychiatrist. Her intelligence and sophistication, not to mention her pedigree of ground-breaking TV, make her the perfect actress to match wits and psychological manipulations with one of the greatest villains of pop culture. I couldn't be more excited."
Click to continue reading Gillian Anderson Makes TV Comeback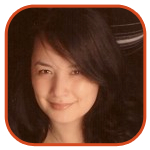 Posted by Veronica Santiago Categories: Comedy, Late Night, NBC, Saturday Night Live, Video,
UPDATE: You can see Betty in unaired "Debbie Downer" and "Bronx Beat" sketches after the jump.
What is it about Mother's Day that brings out the best in Saturday Night Live? (Remember Justin Timberlake's "Motherlover" from just last year?)
Last night's long-awaited broadcast with Betty White was arguably the best night the show had had in quite some time. (Of course, appearances from old SNL faves - Rachel Drath, Amy Poehler, Ana Gasteyer, Tina Fey, Maya Rudolph and Molly Shannon - were also responsible for a good number of the laughs.)
After the jump, you can watch just a few of the sketches - NPR, Scared Straight, Sally O'Malley and MacGruber - from the 88-year-old's memorable visit.
Click to continue reading VIDEO: Betty White Brings Big Laughs to SNL
Read More

| Saturday Night Live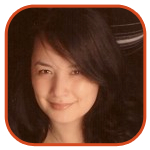 Posted by Veronica Santiago Categories: Comedy, Late Night, NBC, Saturday Night Live, Rumors,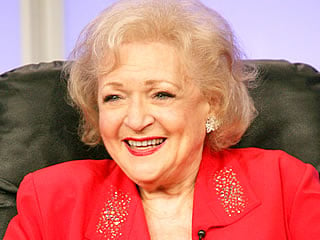 UPDATE: White will be appearing on May 8 with Tina Fey, Amy Poehler, Molly Shannon, Maya Rudolph, Ana Gasteyer and Rachel Dratch.
It looks like NBC has struck (comedic) gold.
Over the weekend, actress Betty White confirmed to People magazine that she will indeed be appearing on Saturday Night Live. Her booking comes just over two months after a Facebook campaign was launched on her behalf.
"I don't know why or how," White said about the fan support, "but it's been wonderful."
Although Entertainment Weekly previously reported that she would be involved in a "Women of Comedy"-themed broadcast, the 88-year-old did not elaborate on her upcoming stint.
Read More

| People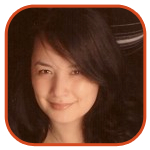 Posted by Veronica Santiago Categories: Comedy, Late Night, NBC, Saturday Night Live, Rumors,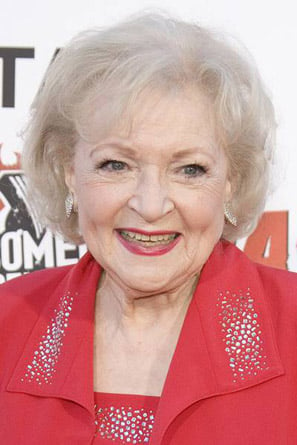 NBC may have chosen Jay Leno over Conan O'Brien, but the Peacock can still recognize good comedy.
An internet campaign urging the network to get Betty White on Saturday Night Live appears to have finally worked. Execs are reportedly sealing a deal that would bring the comedienne - and several other funny ladies - to the stage.
According to Entertainment Weekly, the 88-year-old's appearance may become part of a proposed "Women of Comedy" event. Others rumored for that possible show include Molly Shannon, Tina Fey and Amy Poehler—all SNL alums.
As of today, nearly 430,000 people have already joined the "Betty White to Host SNL (please?)!" page on Facebook.
No projected air date for White's broadcast has yet been announced.
Read More

| Entertainment Weekly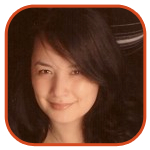 Posted by Veronica Santiago Categories: Comedy, Drama, Music, Prime Time, Sci-Fi/Horror, ABC, Cable, CBS, FOX, HBO, Desperate Housewives, Gossip, Spoilers,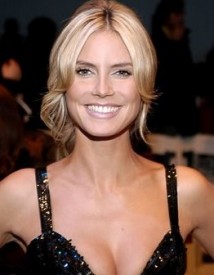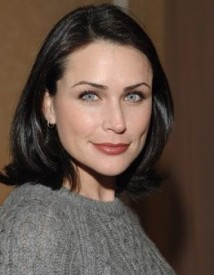 Here's a quick look at some of the casting announcements made recently:
Desperate Housewives: Two of the world's most famous supermodels will be making the ABC show their runway. Both Heidi Klum and Paulina Porizkova have just been tapped to appear as themselves in an episode next month. The scene - which will be set in New York - will also involve Gabrielle Solis (Eva Longoria Parker) and Angie Bolen (Drea de Matteo).
Click to continue reading Casting Corner: Bones, Royal Pains and More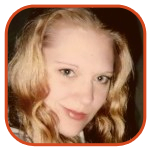 Posted by K.C. Morgan Categories: Comedy, Prime Time, NBC, Video,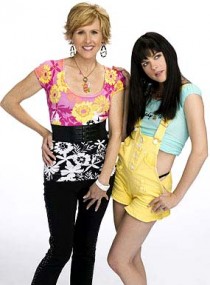 NBC's Kath & Kim will premiere tonight at 8:30 pm EST. And though the new series featuring Selma Blair and Molly Shannon (a comedy duo who should be perfect together) is being touted as a "sitcom following a dysfunctional mother-daughter duo and their adventures in middle-class suburbia," the reviewers are taking a decidedly less lighthearted stance. The Boston Herald called the series a "problem child," while zap2it said the first two episodes were "pretty laugh-free." This is not the sort of response a comedy featuring two such gifted actresses should receive.
The series was a huge hit in Australia, which pretty well guaranteed it would find a home on American shores eventually. NBC picked up the remake baton and cast Blair as Shannon's spoiled, thick-as-a-brick daughter (though the two are actually separated by only eight years in age). Molly Shannon plays Kath, spandex-wearing and man-hunting, to Blair's Kim, a celebrity-obsessed, would-be trophy wife.
Click to continue reading NBC Tries to Remake Aussie Hit
Read More

|
LA Times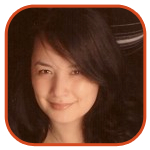 Posted by Veronica Santiago Categories: Animation, Award Shows, Comedy, Drama, Kids, Music, Prime Time, Reality, Sci-Fi/Horror, Specials, ABC, Bravo, CBS, NBC, The CW, America's Next Top Model, Dancing With The Stars, Desperate Housewives, My Name Is Earl, Survivor,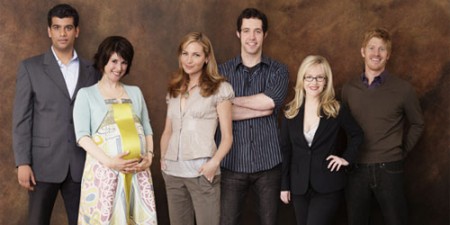 MONDAY (11/26)
Click to continue reading This Week on TV (11/26-12/2)

Posted by Wendy Michaels Categories: Comedy, Drama, Prime Time, ABC, Saturday Night Live,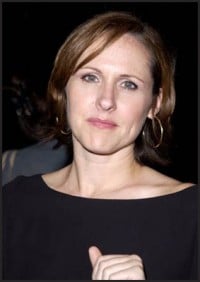 How great is Pushing Daisies... really? While I've read plenty of conflicting reviews of the new series, it's grabbed my attention and I can't get enough. First off, it's visually stunning, second the storyline is fun… and last, the cast. Wow. Lee Pace and Anna Friel (Ned and Chuck) are absolutely adorable. And Kristin Chenoweth is just as cute as a button—beyond belief cute. So, where was I? Oh yes, the equally adorable and cute Molly Shannon will be joining the show in a guest role beginning later this month or in early December. I think Shannon will be a great addition, given her comedy chops. She'll appear for three episodes, playing Dilly Balsam, a rival of Ned's who coincidentally opens her sweets shop across the street from the Pie Hole (incidentally, the best pie shop name ever). Mike White, who wrote and directed Year of the Dog (which Shannon starred in), will also join Daisies, playing Dilly's brother Billy. Really, how cute is that? You can also catch Molly Shannon in an upcoming Lifetime movie, More of Me. The addition of Ms. Sally O'Malley… er,... Molly Shannon, is just one more great reason to catch Pushing Daisies.
Read More

|
Zap2it

Posted by Wendy Michaels Categories: Comedy, Cable, Saturday Night Live, Cable/Satellite,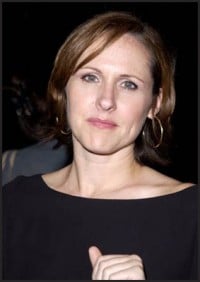 If you found the little sampling of Molly Shannon on a recent Saturday Night Live just wasn't enough—you're in luck. She'll be appearing in a Lifetime Original movie called More of Me. I, for one, loved her on SNL... my husband and I were quoting Sally O'Malley for days afterwards ("I like to kick. Stretch. And kick!"). She'll be flexing her funny bone again in this Lifetime movie, and while I typically run screaming from any of that channel's originals, this one has me curious. More of Me will star Shannon as a busy wife and mother with multiple copies of herself to cope with her busy life. And while the premise seems a little silly, it's worth seeing Shannon on the small screen again (in my opinion). Libby Beers, head of original movies for Lifetime said, "We're always seeking to infuse our original movies with a variety of genres and we know our loyal audience always enjoys smart, relatable and contemporary comedies. Molly Shannon is a genuine movie and television star, and both her unique physical and comedic acting skills make her ideal for this role." And maybe she'll do a little of that kick/stretch/kick business—or at least a girl can hope!
Read More

| Zap2it


Posted by David L. Williams Categories: Drama, Late Night, Music, Prime Time, ABC, Cable, FOX, HBO, NBC, American Idol, Saturday Night Live, Talent, The Sopranos, Editorial, Features, News,
Yes, even more thoughts I've had about TV for the past few days, laid out for you in easy-to-read paragraph format.

MOLLY SHANNON ANNOYS & DELIGHTS – Saturday Night Live came back with a new episode recently starring Molly Shannon (she's ostensibly there to promote her movie "Year of the Dog," but I really think SNL looks for any excuse to have it's former cast members return) and it was … pretty much what I thought it was going to be. I used to remark when Ms. Shannon was on the show that she didn't have many characters, just the same character in different outfits and wigs. That character comes out, goes through her catch phrases and/or crazy falls, and then the sketch is over. That's Mary Katharine Gallagher, that's Sally O'Malley (the I'm 50! Lady), that's Ann Miller (from "Leg Up").
And she did those first two characters when she hosted and it was annoying and really not funny. The laughter always felt more like a reflex from the audience than an actual "this is funny" laugh.
But what Molly Shannon also can do (and I heard Mike White, the writer/director of "Year of the Dog," mention this in an interview) is be really funny when she's quiet and not so over-the-top. Like the Delicious Dish sketch (aka Schwetty Balls) and her typical 80's mulleted stand-up comedienne.
She did the stand-up comedienne character on Weekend Update and that was great, and she played a quieter part in a very good presidential debate sketch. So, it was a mixed bag: nothing great, but nothing too awful.
Click to continue reading David's Channel Surfing Thoughts
© Gear Live Media, LLC. 2007 – User-posted content, unless source is quoted, is licensed under a Creative Commons Public Domain License. Gear Live graphics, logos, designs, page headers, button icons, videos, articles, blogs, forums, scripts and other service names are the trademarks of Gear Live Inc.