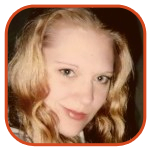 Posted by K.C. Morgan Categories: Reality, Specials, Cable, News,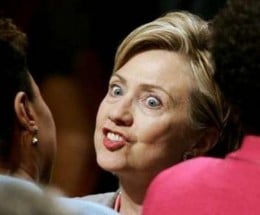 News networks scattered to bring the most up-to-date and intensive coverage. Promotional departments cranked out somewhat frightening ads making the day look like Armageddon. And they all geared up with a vengeance for this event the media has dubbed Super Tuesday. Now that the dust of news competition has settled, it's possible to get a look at the results of this apparently cataclysmic event.
The truth is, very few lives were changed by the election results. Far more were effected by the massive tornadoes which ripped through Arkansas, Tennessee, Missouri, Mississippi and Kentucky (where I personally live). Super Tuesday coverage began to fall by the wayside around two in the morning (EST) as the CNN news desk showed weather maps and gruesome footage of horrible damage.
Click to continue reading How Super Was 'Super Tuesday'?
Read More

|
VOA News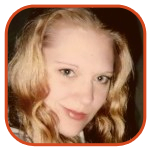 Posted by K.C. Morgan Categories: Comedy, Late Night, Talk Shows, Cable, NBC, Gossip, Video,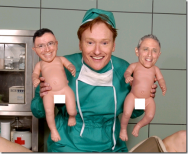 Well after American Gladiators finished for the evening, when most people were thinking about getting to bed, the battle of the late night hosts began to heat up…again. Let's re-cap.
Comedy Central host Stephen Colbert took exception to NBC host Conan O'Brien's claim that O'Brien "made" Presidential contender Mike Huckabee. Conan responded on his show that he, O'Brien, actually made Colbert. Daily Show host Jon Stewart offered video evidence that in fact Stewart made O'Brien. Thus, the world was put to rights again.
Until a certain redhead (O'Brien) presented a photo depicting himself delivering both Colbert and Stewart, thus proving that he in fact made them both - and by extension, Huckabee. For those who missed it, this battle all came to head last night. Conan threatened to "kick some Comedy Central ass" and so, Stewart and Colbert showed up to give him exactly this opportunity. (You can see the video clip, after the jump.)
Click to continue reading Late Night War Ends in Violence
Read More

|
Late Night With Conan O'Brien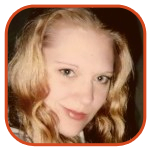 Posted by K.C. Morgan Categories: Comedy, Late Night, Talk Shows, Cable, NBC, Daily Show, The, Gossip,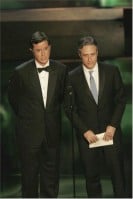 In an epic late night match-up, post-prime time hosts are facing off in a battle for the ages. It's a contest of wills that dares a meeting of cable and network TV that could rock more than one snarky show.
Well, perhaps it isn't as big as all that - but it is mildly entertaining and it's giving Comedy Central a little much-needed fodder in this strange world without TV writers. Like as not, even the best late night programs have been faltering. Jon Stewart is opening every episode by flicking paper footballs randomly toward his audience, and on Tuesday's episode Stephen Colbert played with clam shells instead of monologuing. Thankfully, Colbert recently picked a fight with fellow host Conan O'Brien to keep us all amused.
Here's the breakdown: Colbert invited Presidential contender Mike Huckabee onto The Colbert Report, thus granting him the highly coveted "Colbert bump." Naturally, Huckabee's popularity increased - and even he attributed this climb to Colbert. So, when Conan O'Brien claimed to be the real puppet master behind Huckabee's success, Colbert was affronted.
Click to continue reading The Battle of the Late Night Hosts
Read More

|
Huffington Post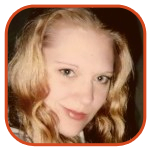 Posted by K.C. Morgan Categories: Reality, Specials, Cable, News,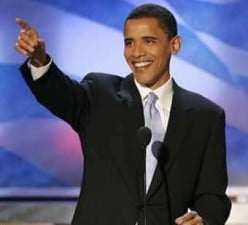 Even those who aren't politically savvy know about the Iowa Caucuses - perhaps that's why they were covered on three different cable networks Thursday evening. The results are in, the votes tallied, and the outcome of the Caucus is pretty surprising. On the strength of these results alone, two Presidential hopefuls have already completely dropped out the race. That's the strength of popular opinion…at least, in Iowa.
Republican Mike Huckabee was declared winner for his party early in the evening, with Mitt Romney and Fred Thompson falling well behind Huckabee in votes. Early Republican frontrunner John McCain had a dismal showing with only 14%, while former mayor Guiliani barely even registered on the poll.
On the Democratic side, Barack Obama leapt to an early lead and held on, becoming the party winner before the night was all said and done. Surprisingly, it was not Senator Hillary Clinton but John Edwards who fell into second place. Bill Richardson brought up the rear with a low 4%, while Democratic hopefuls Joe Biden and Chris Dodd - who have both since dropped out of the race - received 1% and 0% of the vote respectively.
Read More

|
FOX News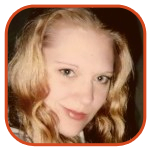 Posted by K.C. Morgan Categories: Editorial, News,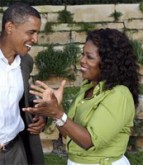 Barbra Streisand has recently made it known that she supports Hillary Clinton's bid for the Presidency, while Oprah has been on Barack Obama's bandwagon for some time now. Pro wrestler Ric Flair hearts Mike Huckabee and John Edwards recently toured Iowa with singer Bonnie Raitt in tow. Celebrities are citizens just like the rest of us, and the beauty of Democracy is that we all get to vote for whomever we please. But…is it okay for celebs to be so showy in their support for this candidate or that?
There's a lot of party politics out there, and sometimes the Democratic and Republican sides seem fairly cut and dry. But it's the people who remain "on the fence" that really turn the tide – the independents, the soon-to-be-registered voters, the people who claim a party but often vote against their own. What moves these people, what sways them? What might inspire them to go out there and cast a vote in favor of a particular politician?
Did the public reaction to Stephen Colbert's Presidential campaign not teach us anything? In less than one week after his announcement, Colbert shot ahead of other campaigners with a quick 2% jump – more than Chris Dodd and Mike Gravel have amassed in months and months of hard-core campaigning. Celebrities are on TV for one reason and one reason only – because they sell. They sell us everyday on entertainment, on their ideas, on their looks and their skills. So it's not an incredible leap of faith to assume they're going to try and sell us on their politics, too. But should they?
Click to continue reading Political Celebrities: Helpful or Hurtful?
Read More

|
Yahoo! News
via
Polling Report
© Gear Live Media, LLC. 2007 – User-posted content, unless source is quoted, is licensed under a Creative Commons Public Domain License. Gear Live graphics, logos, designs, page headers, button icons, videos, articles, blogs, forums, scripts and other service names are the trademarks of Gear Live Inc.